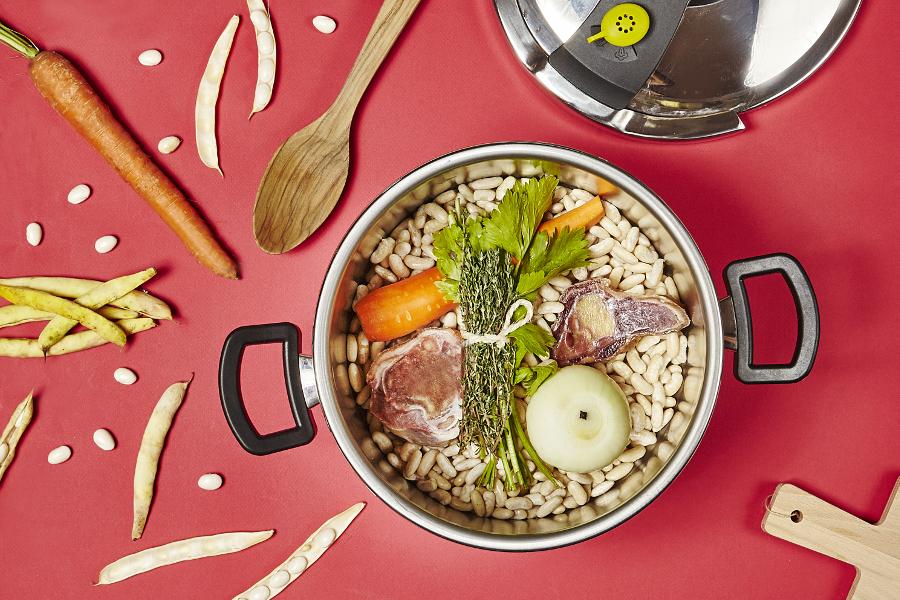 Chilled cranberry bean soup with crispy bacon
Savory recipes
Spring
Summer
Fall
Winter
1+ hour
Medium difficulty
Casserole
Method
Hull the beans and rinse them in cold water.
Heat the chicken stock and add the peeled onion studded with the clove, the sage leaf, the olive oil, and the crushed garlic cloves.
Cook the beans in the stock for 1 hour over low heat.
Once cooked, drain the beans and remove the sage leaf, onion, and garlic cloves from the stock. Set aside the stock.
Pass the beans through a food mill and gradually add the stock until you have a nice, smooth mixture. Season as needed.
Melt the butter in the bean mixture, then add the cream and blend. Finally, add the sherry vinegar.
Chill the soup in the refrigerator.
While waiting for the soup to cool, bake the bacon in the oven at 120°C (250°F) for 30 minutes.
Serve the chilled soup with a slice of crispy bacon.
Ingredients
500 g (17.6 oz) fresh cranberry beans
1.2 L (5 cups) chicken broth
6 slices of country bacon
8 cl (1/3 cup) olive oil
1 sage leaf
80 g (2.8 oz) butter
10 cl (2/5 cup) liquid cream
2 cloves of garlic
1 onion
1 clove
5 cl (1/5 cup) sherry vinegar
Pepper and fleur de sel
Utensil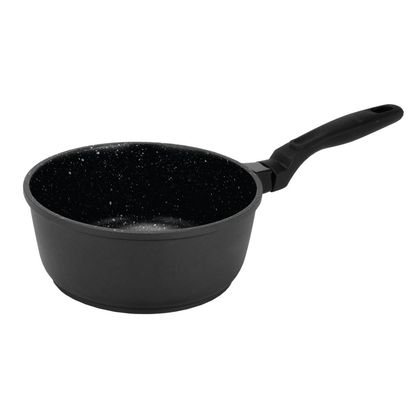 Why use a saucepan?
Sitram saucepans are versatile utensils fit for many preparations (soups, pasta, rice and sauces to name a few)
Other recipes for you
Here are some recipes you might also like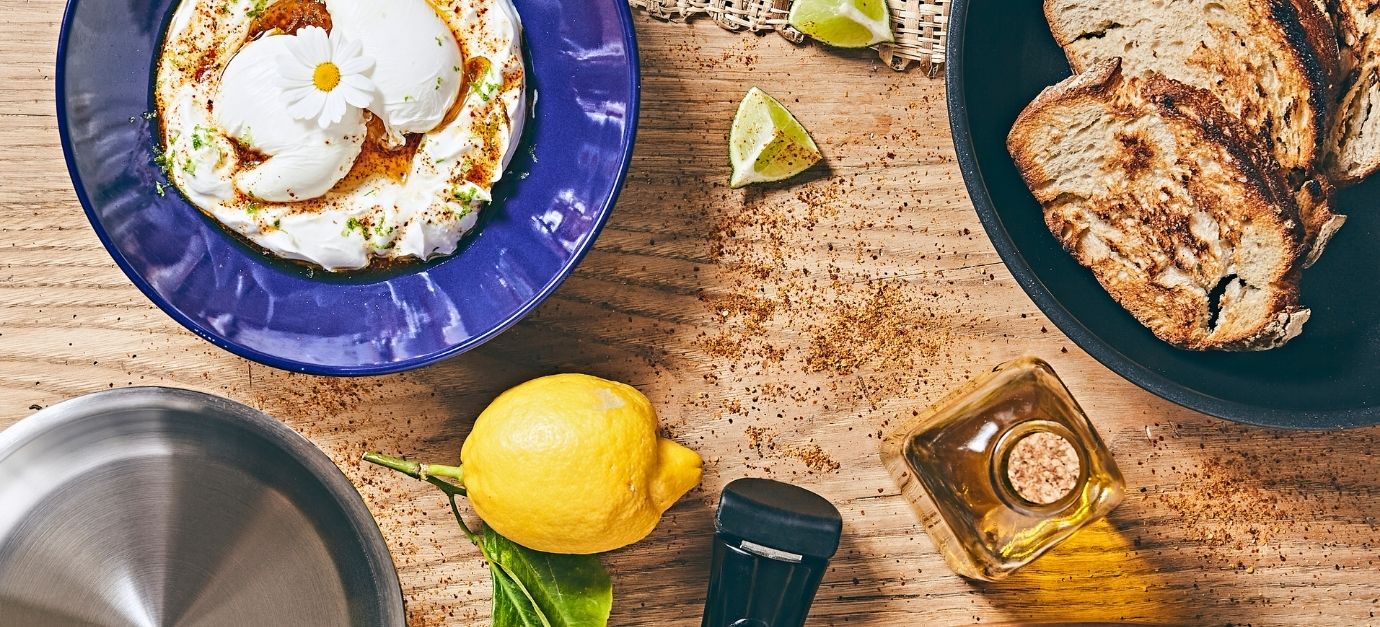 Gourmet eggs that are super easy to make!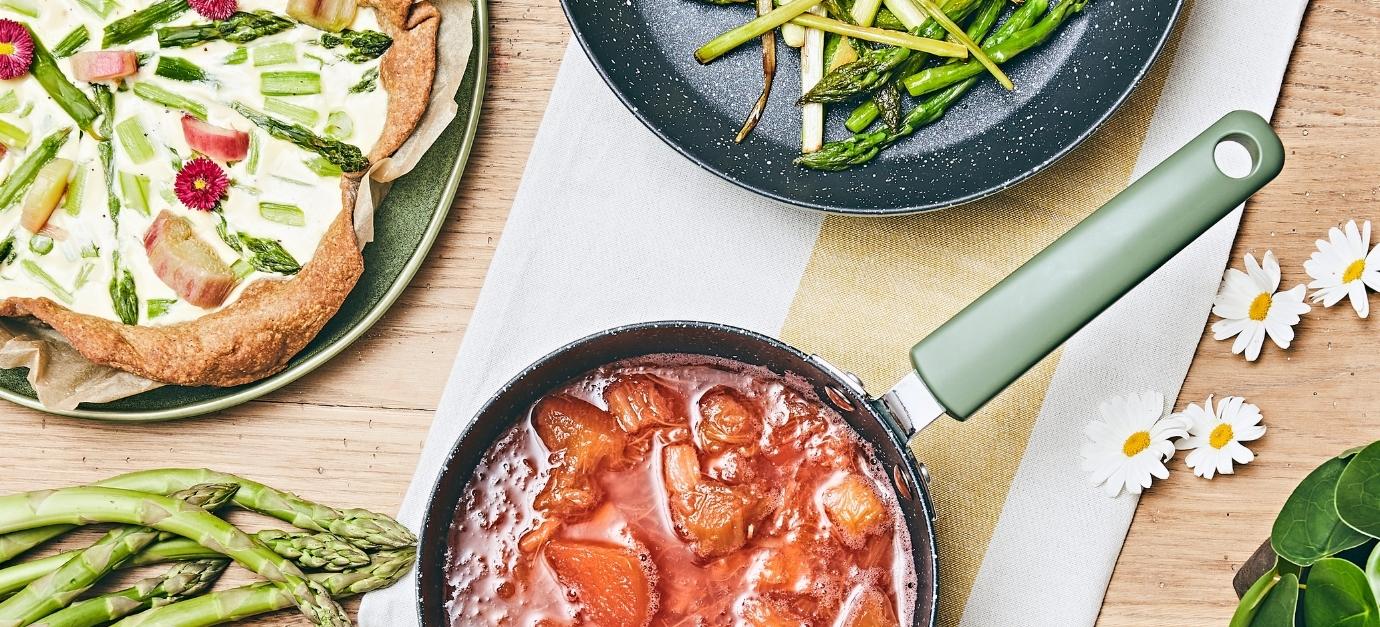 Rhubarb and green asparagus tart
A tart that'll surprise you with its unique flavors!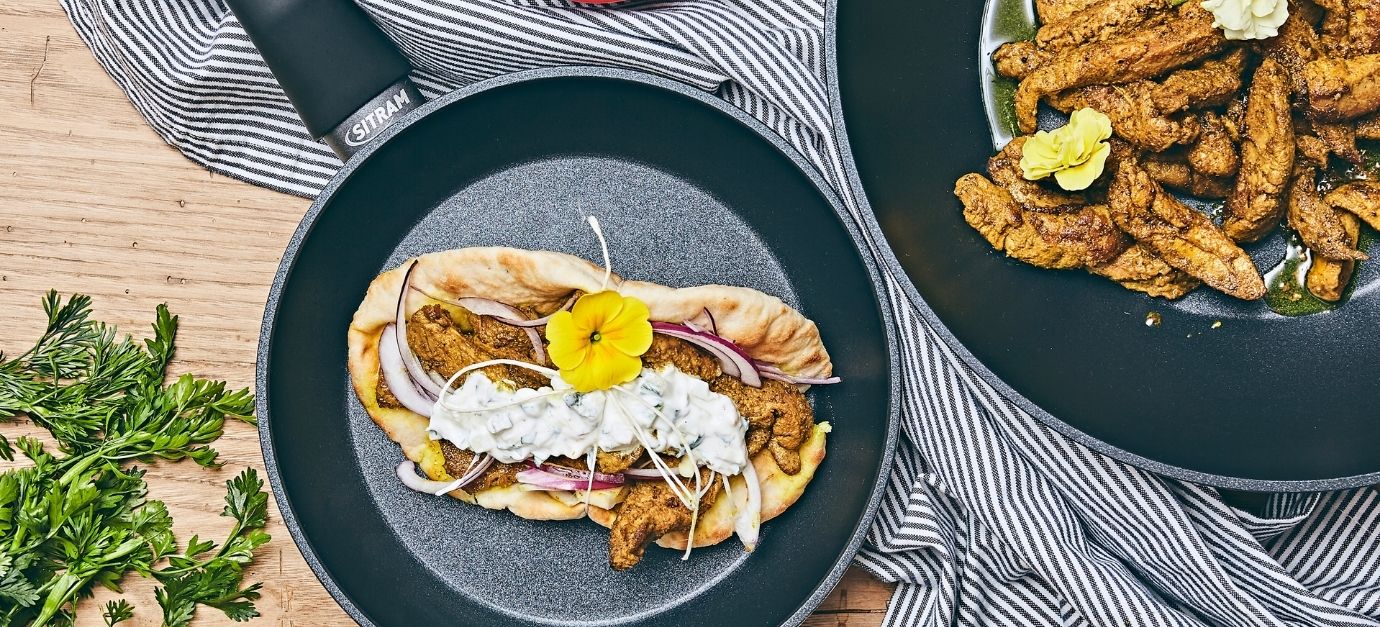 A new take on naan by our own Chef Pascale