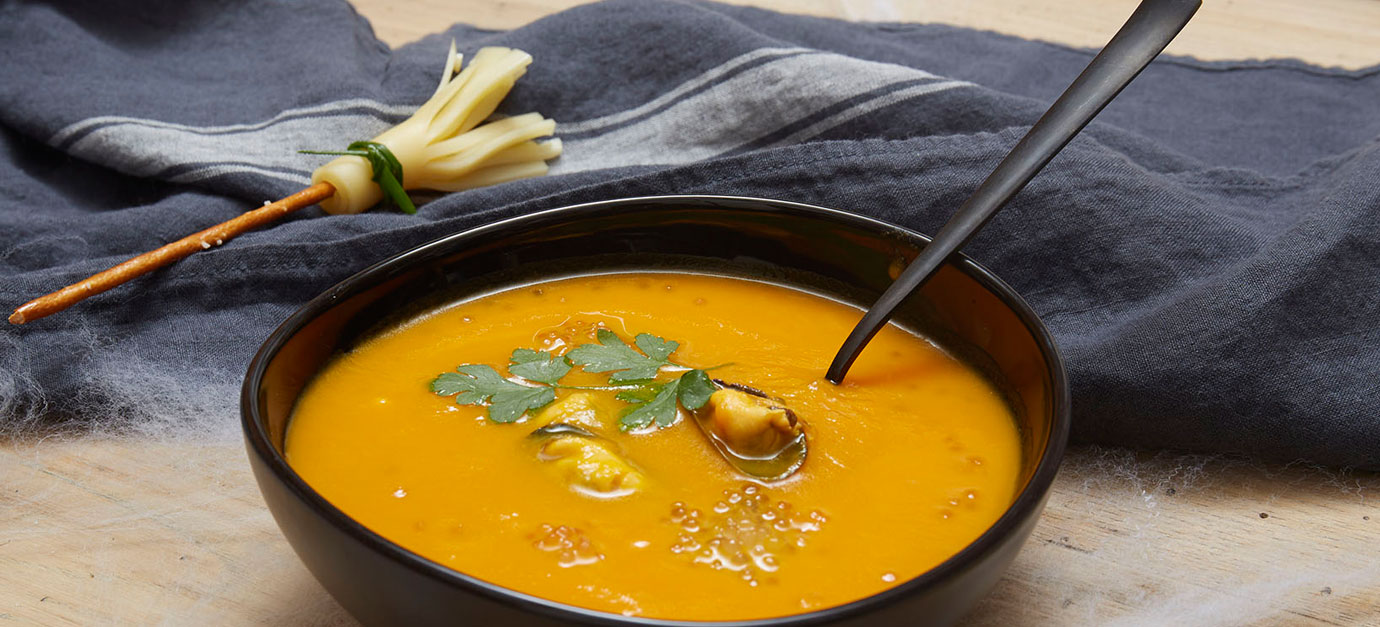 Creamy butternut squash soup with mussels
Savory recipes
Fall
Winter
30 minutes to 1 hour
Easy
Cocotte en fonte
Cooking time
30 + 5 minutes
Method
The soup:
Peel and cut the butternut squash into large cubes. Peel and chop the onion.
Sweat the onions and butternut squash in a Dutch oven with a pat of butter.
Add the crushed garlic clove and cover with water or white stock.
Add the saffron and the bouquet garni (bay leaf, thyme, and celery stalk).
Cook until tender.
Blend the soup and season as needed.
The tapioca pearls:
Cook the tapioca pearls in a saucepan of boiling water over low heat for the amount of time indicated on the package.
The mussels:
Wash them well.
Heat a drizzle of olive oil in a covered saucepan. Add the mussels and a splash of white wine and cook until the mussels open. Once they open, remove the shells but keep some of them for decoration.
The presentation:
Pour the soup into a warm soup plate, add a spoonful of tapioca pearls, a spoonful of heavy cream, and finally the mussels.
Top with freshly ground pepper.
Serve at once.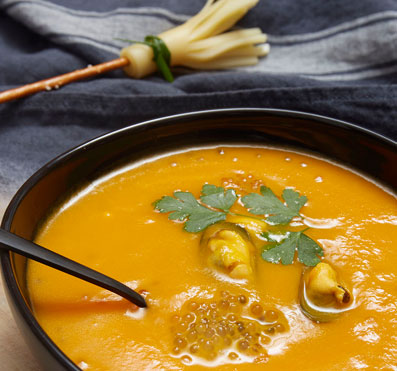 Ingredients
1 butternut squash or pumpkin
18 Bouchot mussels
10 cl (2/5 cup) white wine
4 tbsp tapioca pearls
30 cl (1 and 1/4 cups) heavy cream
30 g (2 tbsp) butter
1 onion
1 tsp saffron powder
1 clove of garlic
1 celery stalk
1 bay leaf
2 sprigs of thyme
Salt, pepper
Utensil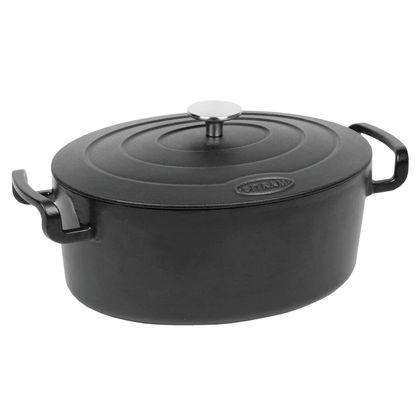 Why cook in a Dutch Oven?
Dutch ovens are ideal for slow cooked, simmered dishes. You can use the in the oven as well as the stovetop, and they will keep your meal warm when served at table.
Other recipes for you
Here are some recipes you might also like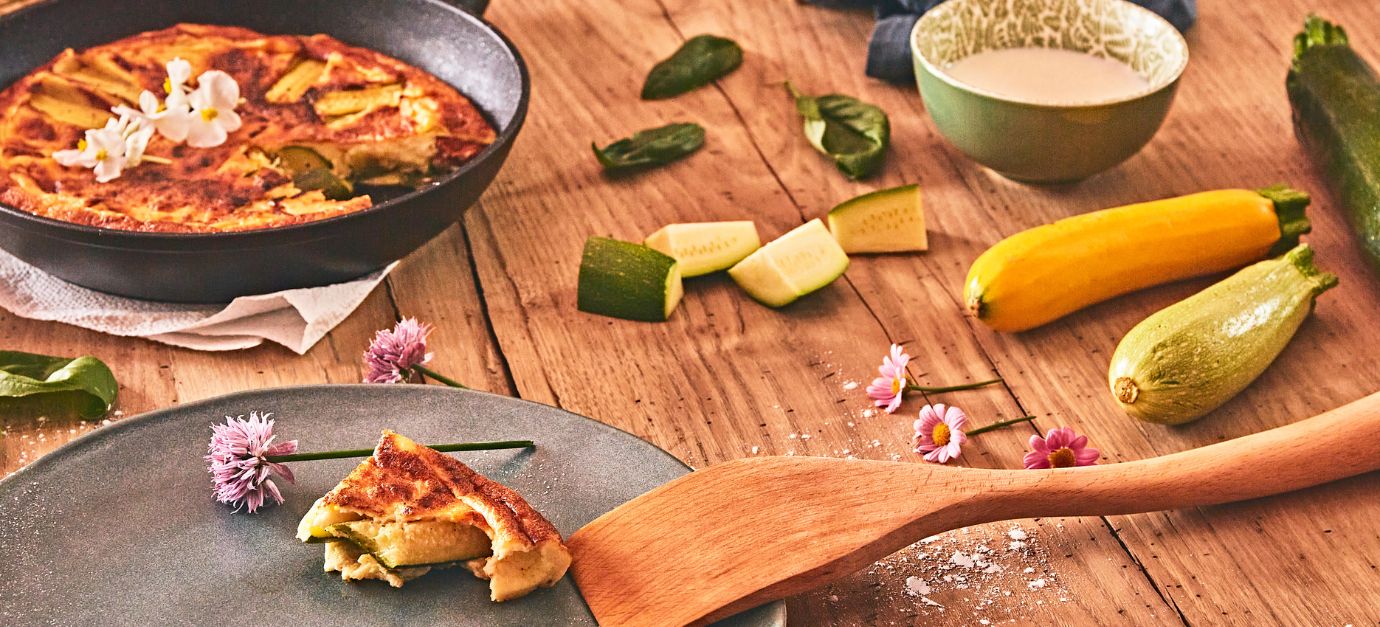 Pan-fried zucchini clafoutis
Easy, no-bake zucchini clafoutis.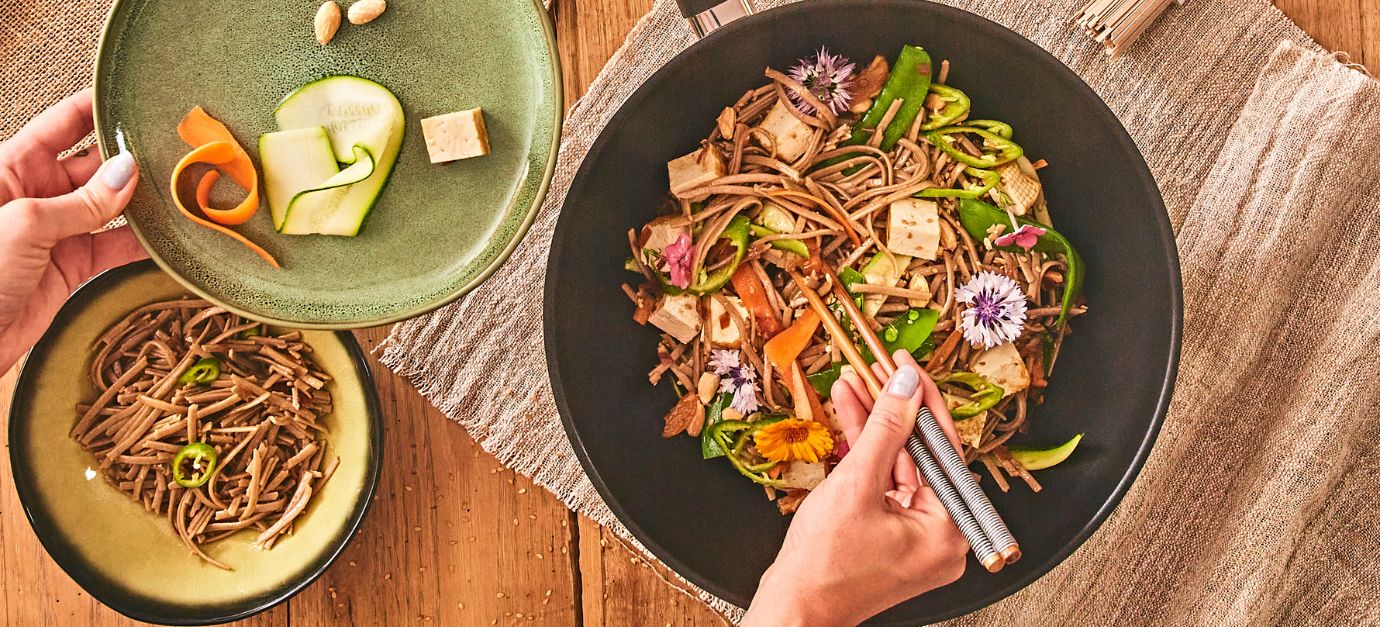 Soba noodle salad with grilled tofu
A colorful vegetarian salad with soba noodles, seasonal vegetable…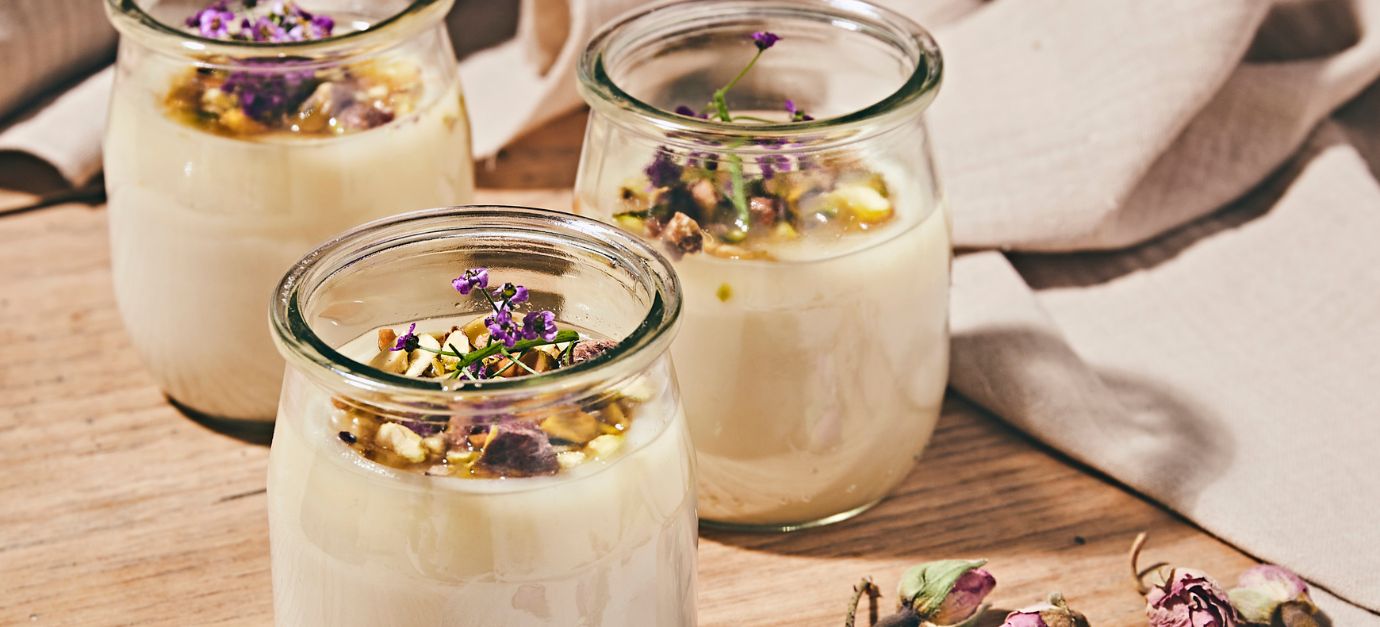 Delicious Lebanese flan with hints of pistachio and orange blosso…