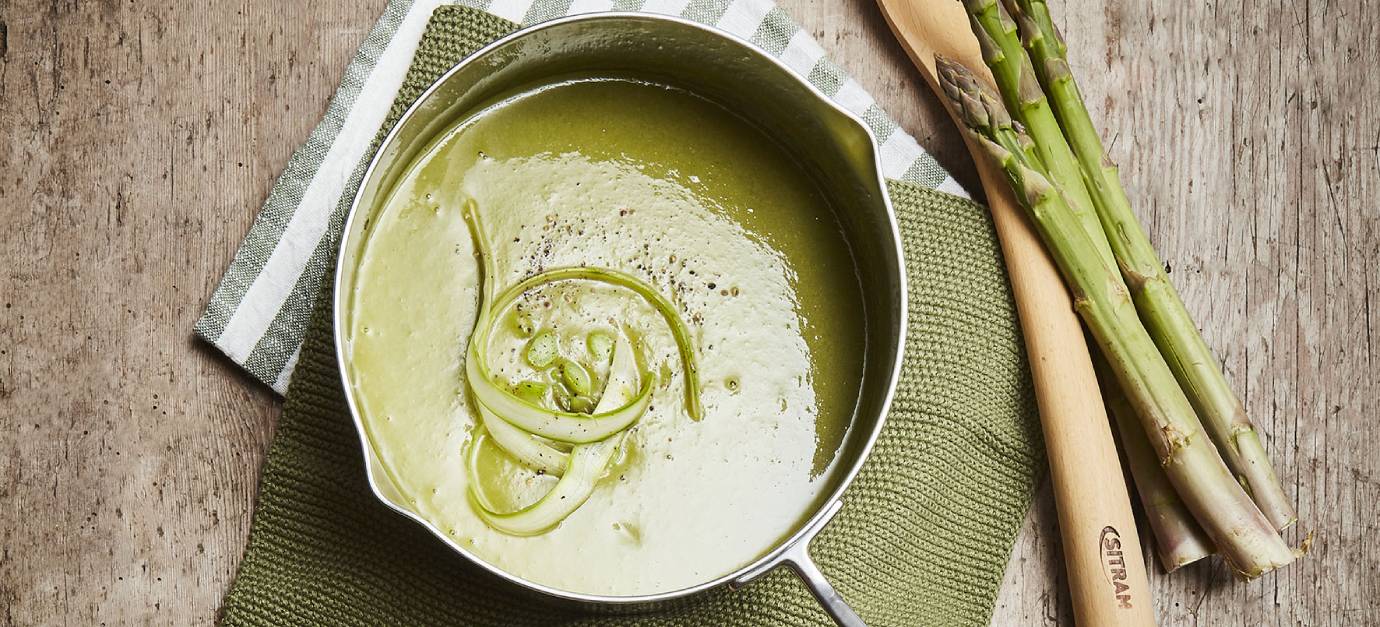 Creamy green asparagus soup with anise
Savory recipes
Spring
Summer
30 minutes to 1 hour
Végétarienne
Medium difficulty
Casserole
Method
Peel some thin strips of asparagus with a peeler, then set the strips aside in a bowl of cold water.
Prepare your "Vichyssoise" soup in a Dutch oven or saucepan.
Peel and chop the onions.
Cut the whites of the leeks into small slices, then wash them under water. Remove the ends of the asparagus, set aside some of the tips and slice the stalks.
Peel and cut the potatoes.
Cook the asparagus tips and half of the stalks for a few minutes in a large pot of salted boiling water, then immerse them in ice water. Set them aside for the presentation.
Sweat the onions and leeks in the olive oil, then add the rest of the sliced stalks.
Cook the anise, milk, and vegetable stock for 5 minutes, then add the potatoes. Cook for 25 minutes over very low heat.
Add the cooked asparagus and cream, blend in a blender, and season as needed.
Arrange the asparagus tips on the bottom of a soup plate. Pour the hot Vichyssoise soup over the top and garnish with the raw asparagus strips.
Ingredients
200 g (7 oz) green asparagus
1/2 white spring onion
500 g (17.6 oz) leeks (only use white part)
100 g (3.5 oz) tomatoes
1 drizzle of olive oil
A few anise seeds
20 cl (4/5 cup) milk
10 cl (2/5 cup) heavy cream
15 cl (3/5 cup) white or vegetable stock
Garnish: 8 green asparagus spears
Utensil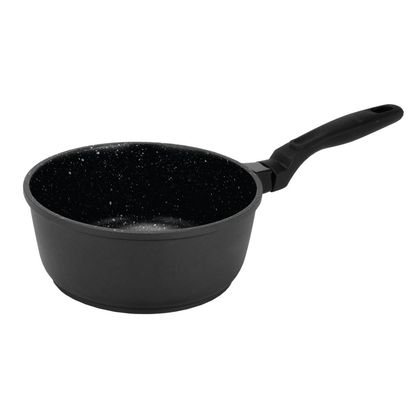 Why use a saucepan?
Sitram saucepans are versatile utensils fit for many preparations (soups, pasta, rice and sauces to name a few)
Other recipes for you
Here are some recipes you might also like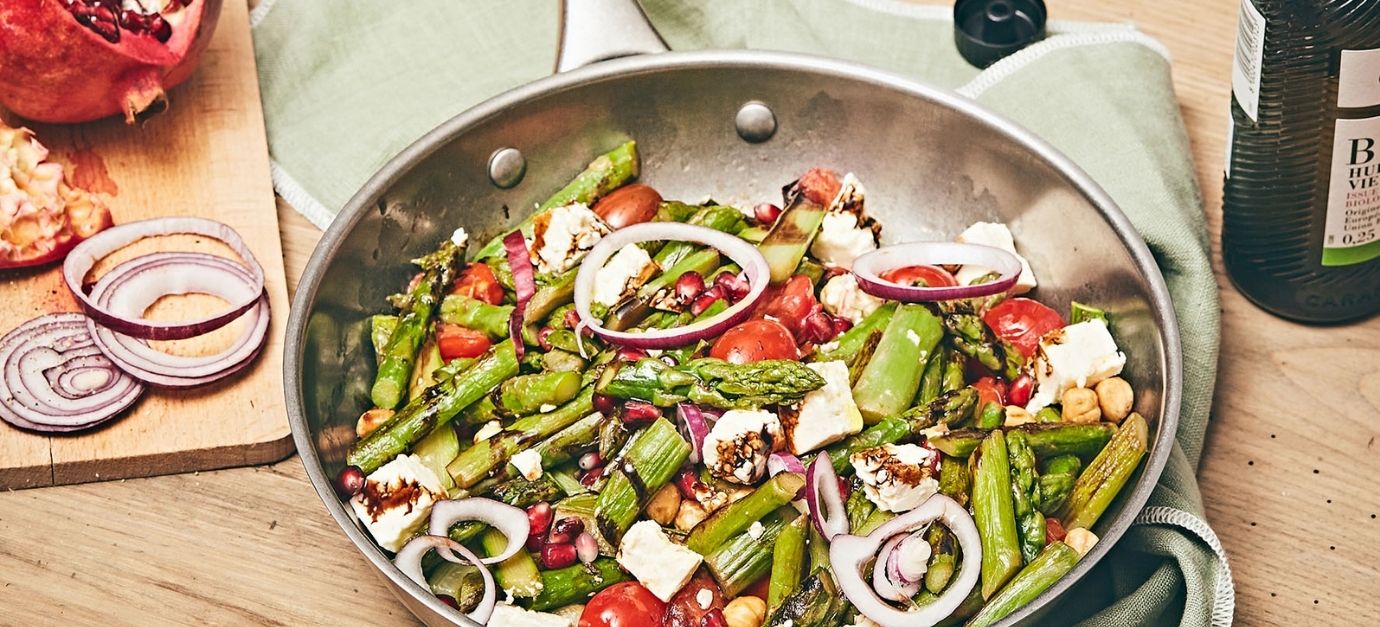 Sautéed asparagus salad with hazelnuts, feta cheese, pomegranate,…
A gourmet salad with a crunch!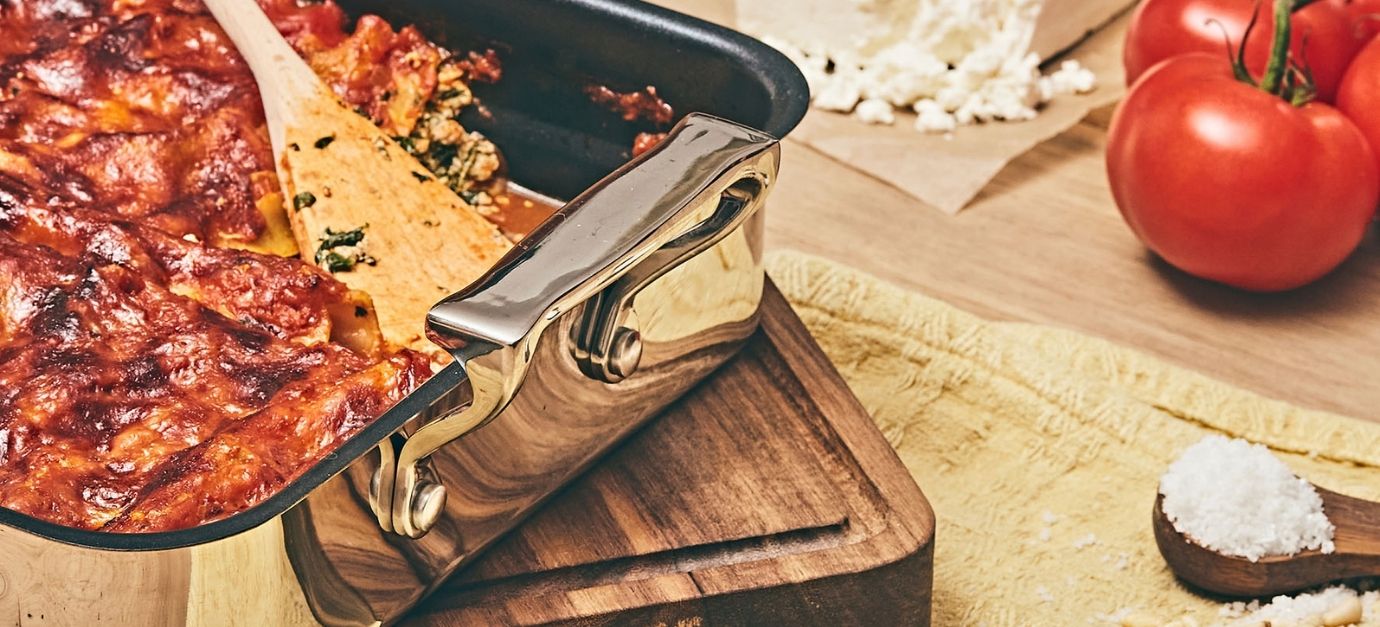 Cannelloni au gratin with veal, spinach, feta, and ricotta
The perfect recipe for cozy evenings!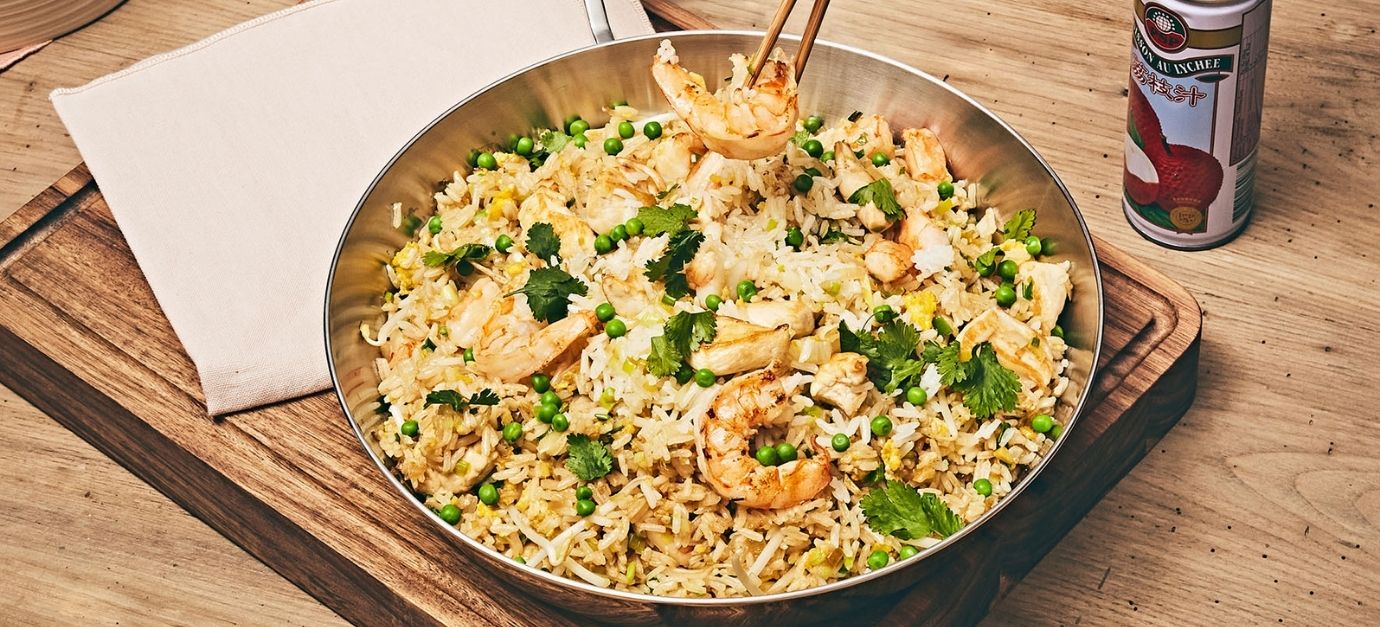 Cantonese rice with shrimp and chicken
A delicious recipe to share!