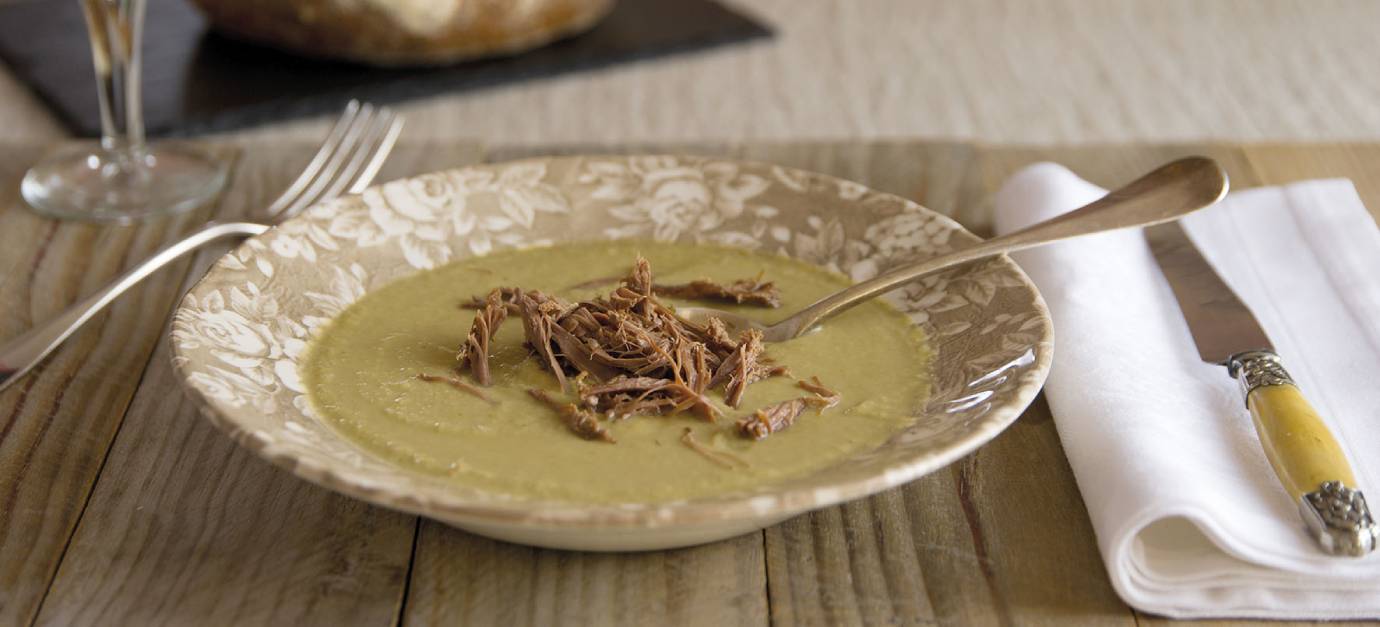 Creamy kale soup with shredded duck confit
Savory recipes
Fall
Winter
30 minutes to 1 hour
Medium difficulty
Autocuiseur
Method
Discard the first row of leaves from the cabbage.
Remove then wash the remaining leaves. Remove the large central ribs from each leaf, then chop the leaves coarsely. Set aside 250 g (9 oz) of young, tender leaves.
Peel and chop the onions, turnips, and garlic.
Heat the olive oil in the pressure cooker and sweat the onions, turnips, and garlic, making sure they do not brown. Trim the fat off the duck legs or necks and add to the pressure cooker with the chopped cabbage. Cook for 4 to 5 minutes.
Add the broth and mixed herbs, then season with a little salt and pepper (the broth from bouillon cubes is often extremely salty).
Close the lid with the regulator and heat the cooker. When the steam starts to escape, lower the heat and cook for 35 minutes.
Remove the pressure cooker from the heat. Depressurize before opening.
Remove the mixed herbs and the duck legs or necks with a skimmer, then shred the meat and set it aside.
Cook the 250 g of young cabbage leaves in a pot of salted boiling water for 4 to 5 minutes, then immerse them in cold water.
Blend the contents of the pressure cooker with the blanched cabbage leaves. Add the egg and blend again.
Season as needed, strain, and keep warm.
Arrange the shredded duck meat on the bottom of a soup plate and pour the hot soup over it.
Ingredients
1 head of kale or savoy cabbage (1.5 kg or 3.3 lbs)
240 g (8.5 oz) duck confit (legs or necks)
2 L homemade chicken stock (or bouillon cube)
1 tbsp olive oil
150 g (5.3 oz) onions
80 g (2.8 oz) turnips
2 cloves of garlic
1 bunch of mixed herbs (thyme, parsley, bay leaf) tied with a string
1 egg
Utensil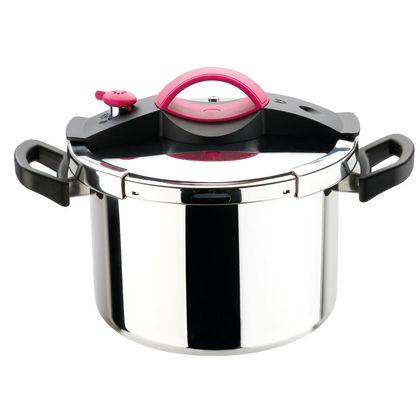 Why use a pressure cooker?
It's the perfect utensil for the busy and efficient cook. Thanks to its amazing speed you will save precious time for other activities...
Other recipes for you
Here are some recipes you might also like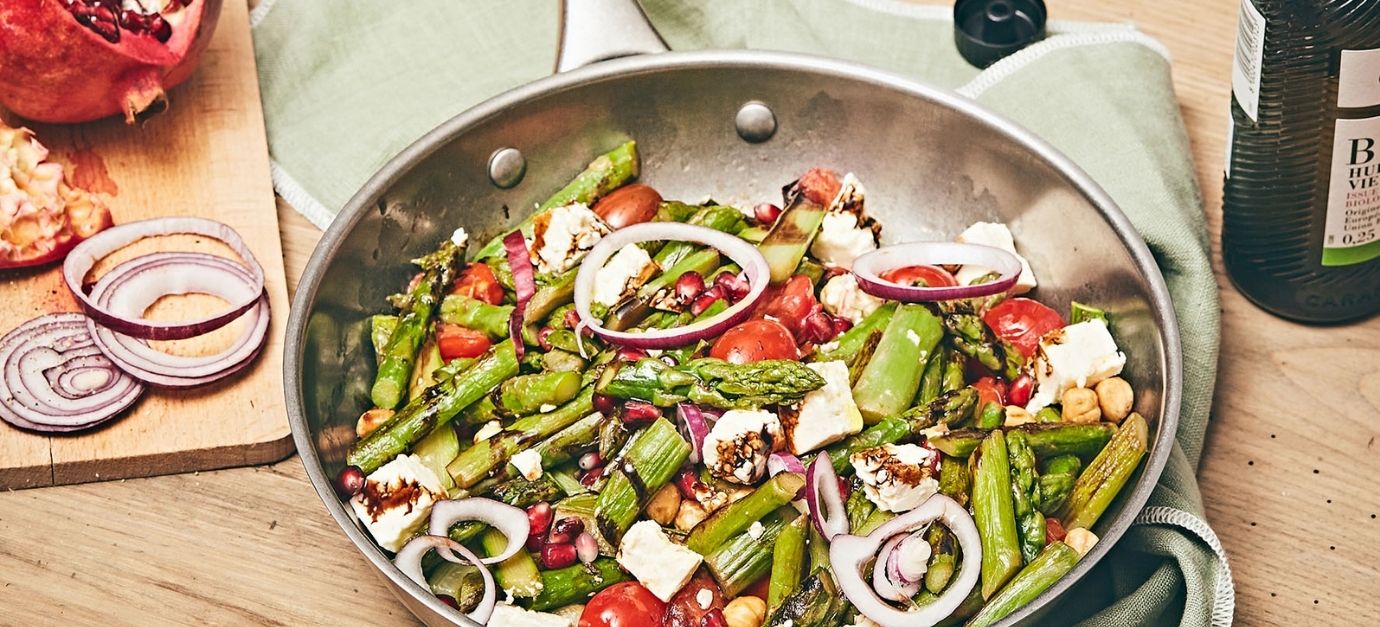 Sautéed asparagus salad with hazelnuts, feta cheese, pomegranate,…
A gourmet salad with a crunch!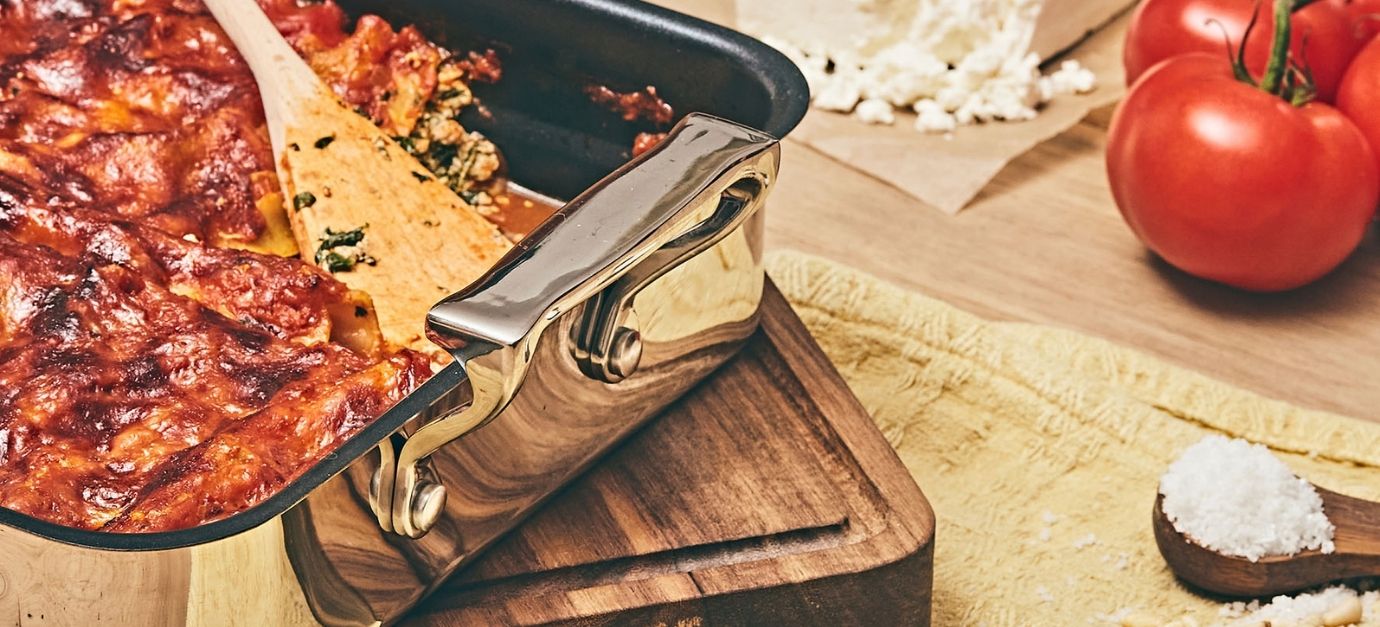 Cannelloni au gratin with veal, spinach, feta, and ricotta
The perfect recipe for cozy evenings!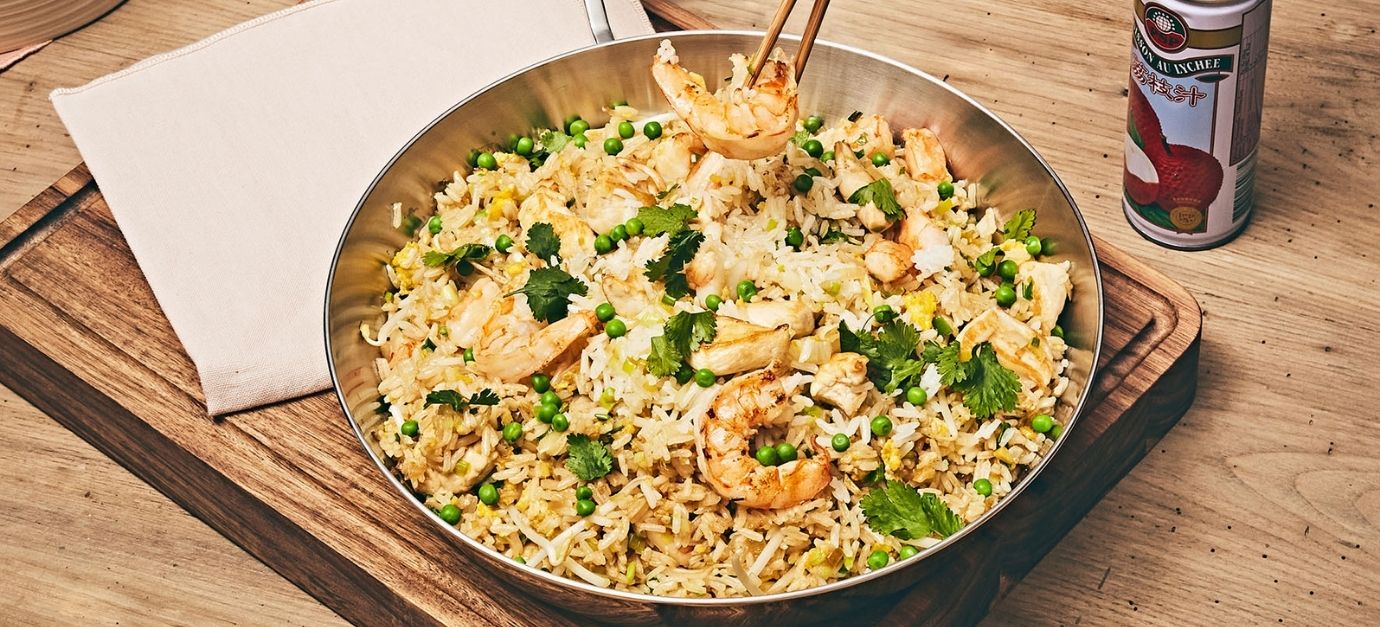 Cantonese rice with shrimp and chicken
A delicious recipe to share!