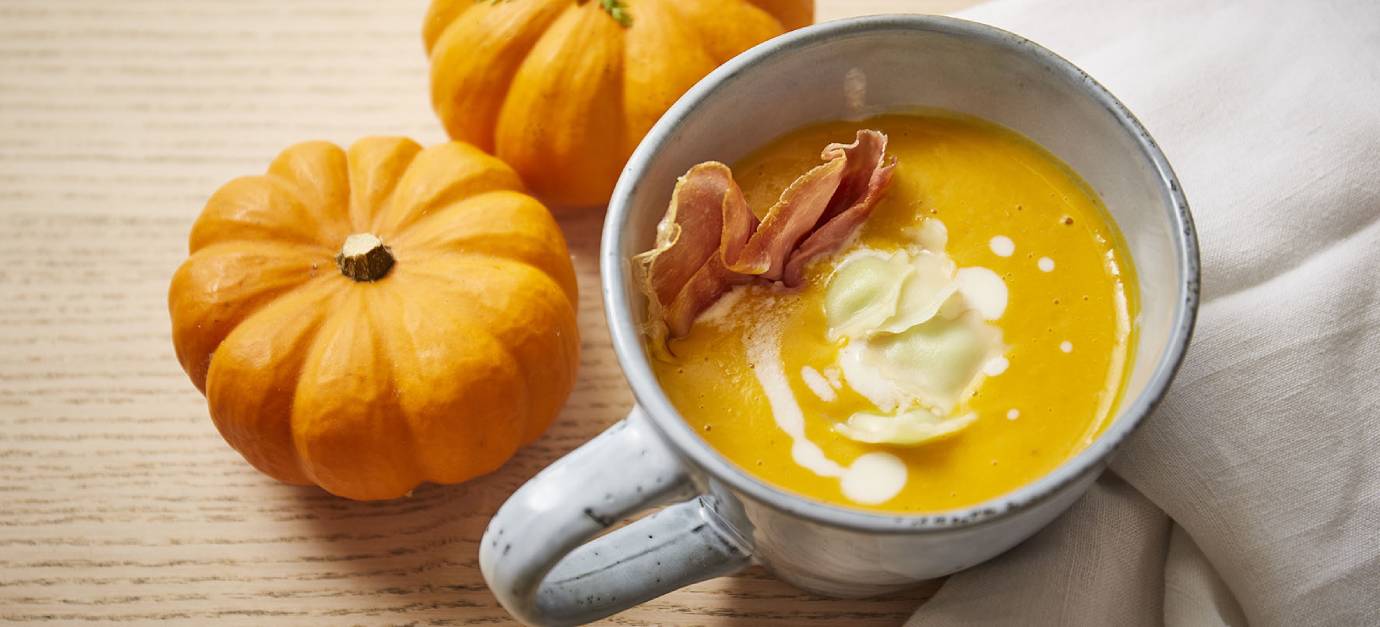 Creamy red kuri squash soup with ravioli
Savory recipes
Fall
Winter
30 minutes to 1 hour
Easy
Autocuiseur
Method
Peel and chop the onion. Wash then cut the squash into small cubes (without peeling). Heat some olive oil or duck fat in a Dutch oven and sweat the onions and squash. Add the chicken stock, saffron, bay leaf, and thyme.
Cook until the squash is tender. Blend the soup. Add the crème fraîche and continue cooking for 5 minutes without boiling. Season as needed.
Fry the ham in a pan (without fat), then drain it on some paper towel.
Just before serving, plunge the ravioli in some boiling water.
Pour the soup into a soup bowl, then add the ravioli, a spoonful of cottage cheese, and some shaved ham on top.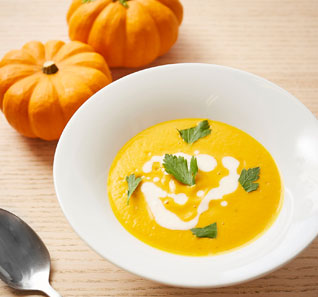 Ingredients
1 red kuri squash
1 onion
30 cl (1 and 1/4 cups) thick crème fraîche
30 g (2 tbsp) butter
Chicken stock
1 tsp saffron powder
1 bay leaf
2 sprigs of thyme
"Ravioles de Romans" (small cheese and parsley ravioli)
50 g (1.8 oz) shaved ham
1 spoonful of cottage cheese (sheep milk if possible)
Salt, pepper
Utensil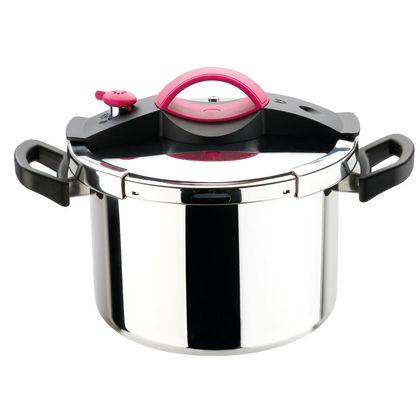 Why use a pressure cooker?
It's the perfect utensil for the busy and efficient cook. Thanks to its amazing speed you will save precious time for other activities...
Other recipes for you
Here are some recipes you might also like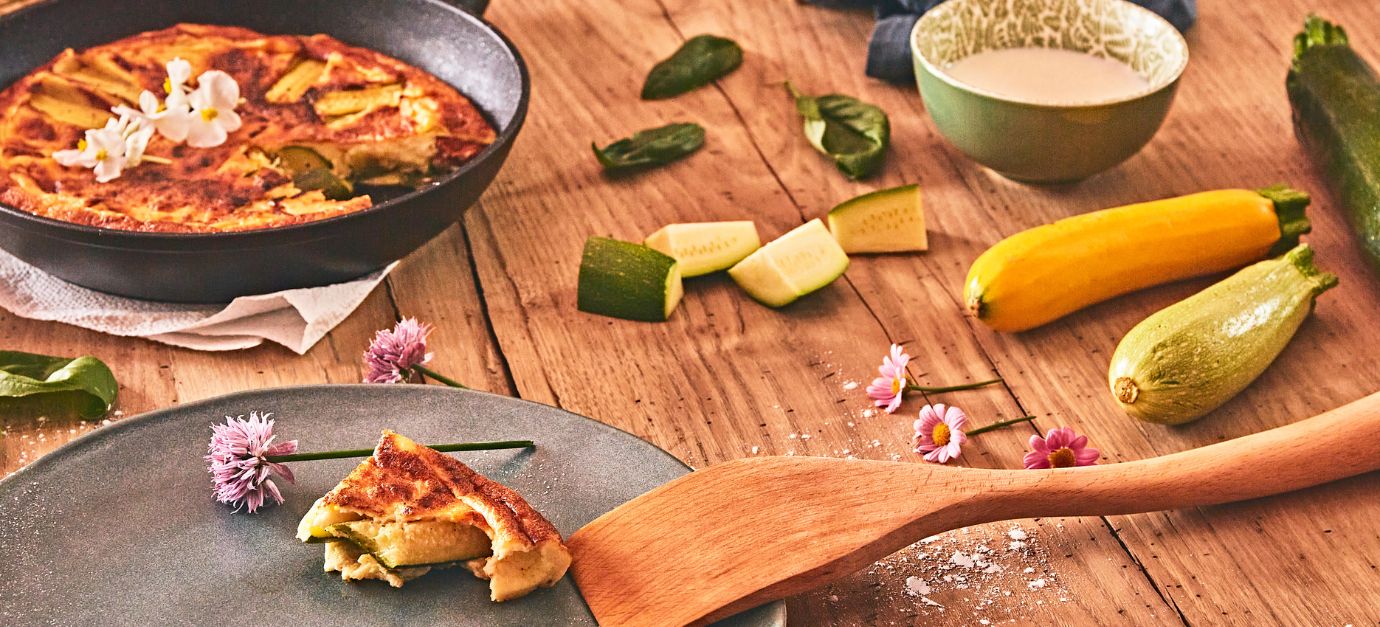 Pan-fried zucchini clafoutis
Easy, no-bake zucchini clafoutis.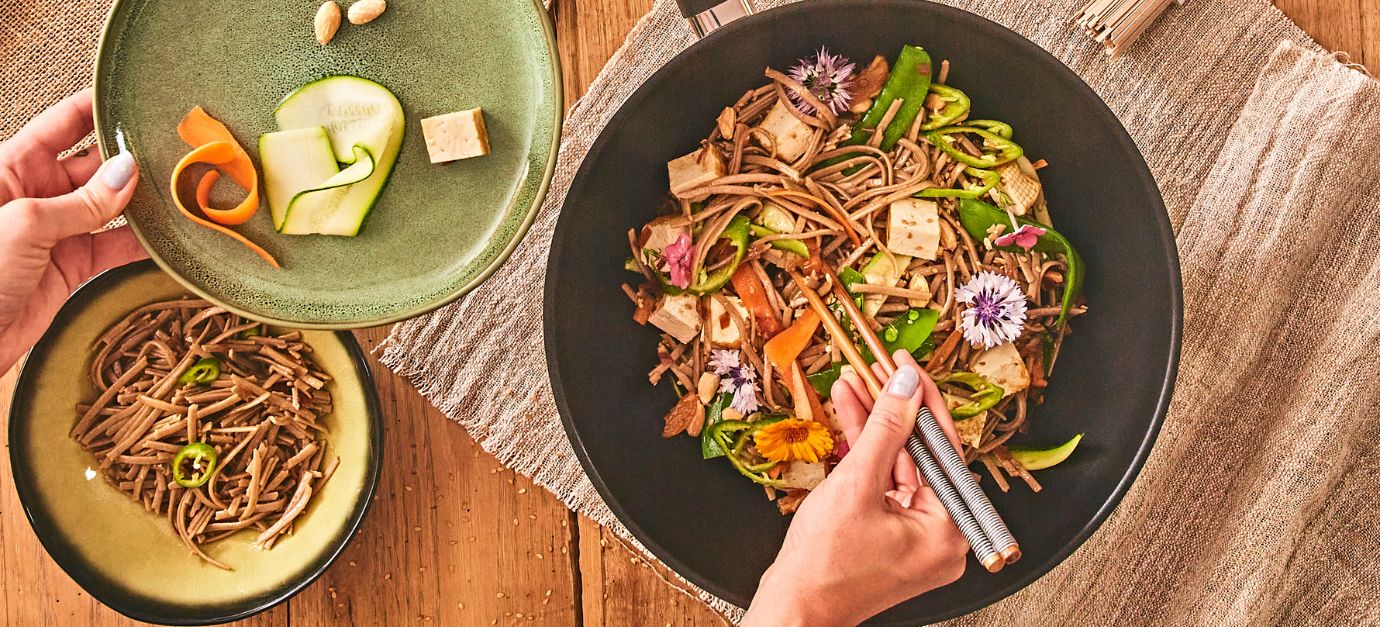 Soba noodle salad with grilled tofu
A colorful vegetarian salad with soba noodles, seasonal vegetable…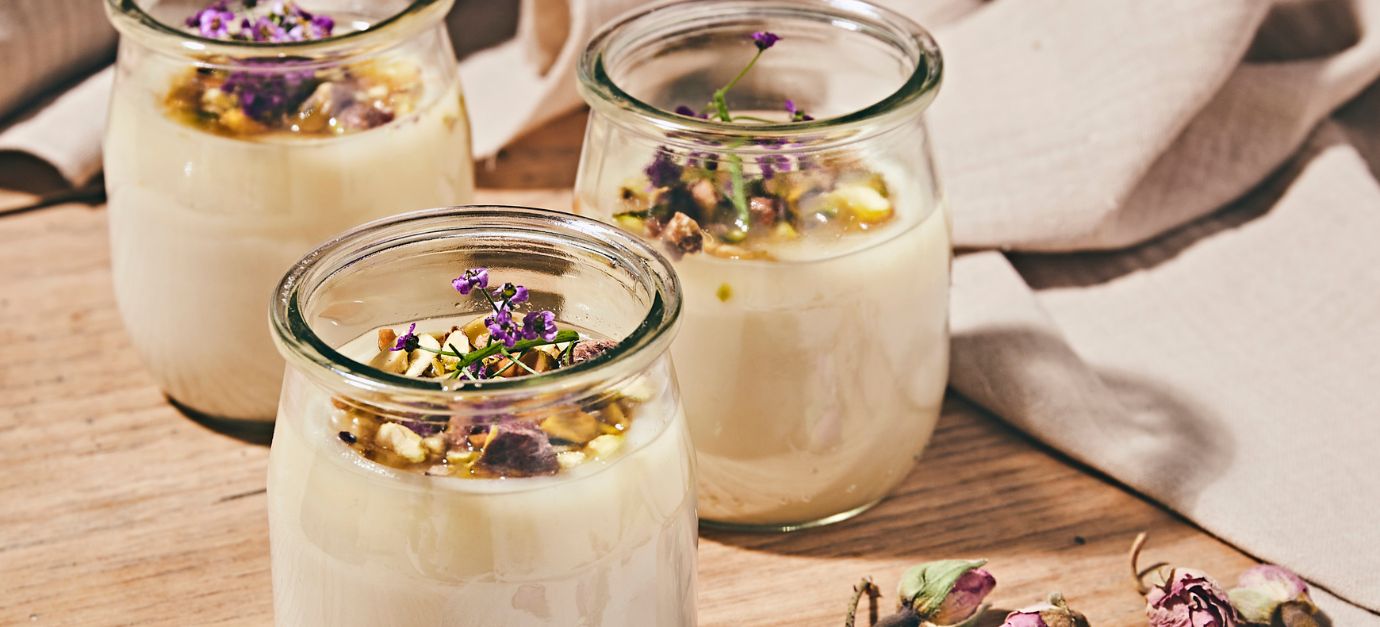 Delicious Lebanese flan with hints of pistachio and orange blosso…