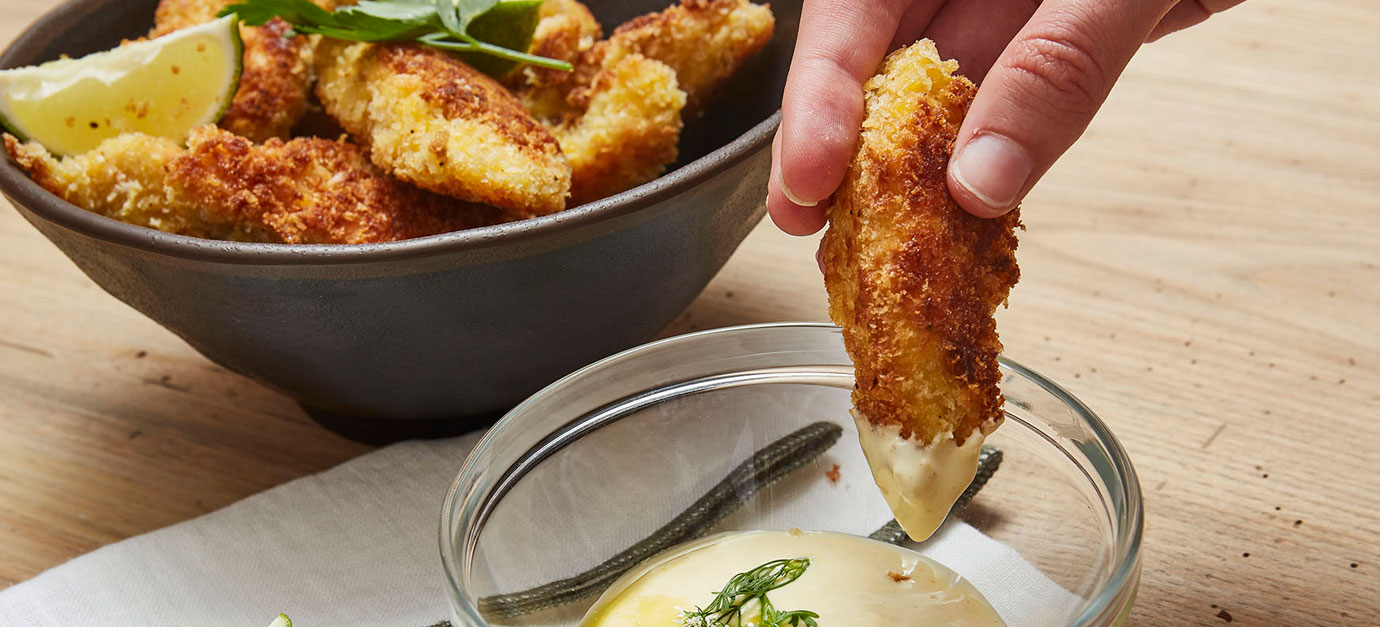 Crispy chicken tenders with tangy mayonnaise
Savory recipes
Spring
Summer
Fall
Winter
1+ hour
Easy
Poêle
Prep time
15 minutes + 2 hours for the marinade
Method
Marinate the chicken strips in yogurt for 2 hours.
Prepare 3 bowls. Put the flour in the first bowl, the eggs in the second bowl, and a mixture of regular and Panko breadcrumbs in the third.
Dip the chicken strips in the flour. Cover them well, but shake off any excess flour. Next, dip the strips in the eggs, followed by the breadcrumbs.
Heat the frying oil in a frying pan and cook both sides of the strips for 3 to 4 minutes. Set the strips aside on a plate with some paper towel.
For the mayo:
Mix the egg yolk and 1 large spoonful of mustard in a large bowl.
Drizzle in the grapeseed or peanut oil while whisking the egg yolk and mustard.
Season as needed. Add 2 tablespoons of lukewarm yuzu juice and the pulp of the passion fruit.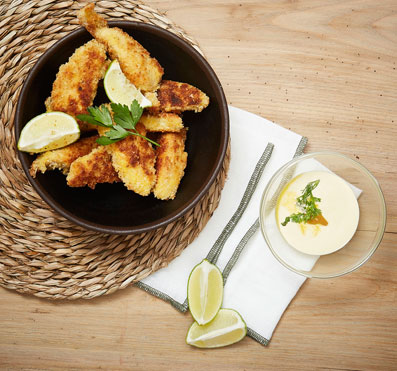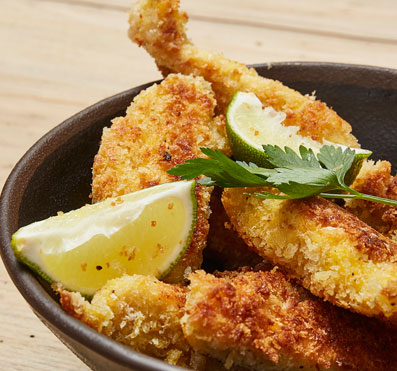 Ingredients
16 chicken strips
1 yogurt
1 sachet of Japanese "Panko" breadcrumbs
2 eggs
100 g (3/4 cup) flour
100 g (3.5 oz) breadcrumbs
Salt, pepper
Frying oil
Tangy mayo:
1 egg yolk
1 large spoonful of mustard
Salt, pepper
25 cl (1 cup) grapeseed or peanut oil
2 spoonfuls of yuzu juice
1 passion fruit
Utensil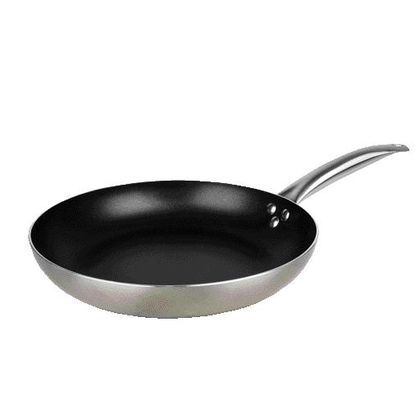 The benefits of cooking with a frying pan
With its round and shallow shape, this versatile utensil allows you to cook to your taste a variety of foods, from steaks to whole fish, burgers, meatballs, and all sorts of sauteed vegetables, pasta or cereals.
Other recipes for you
Here are some recipes you might also like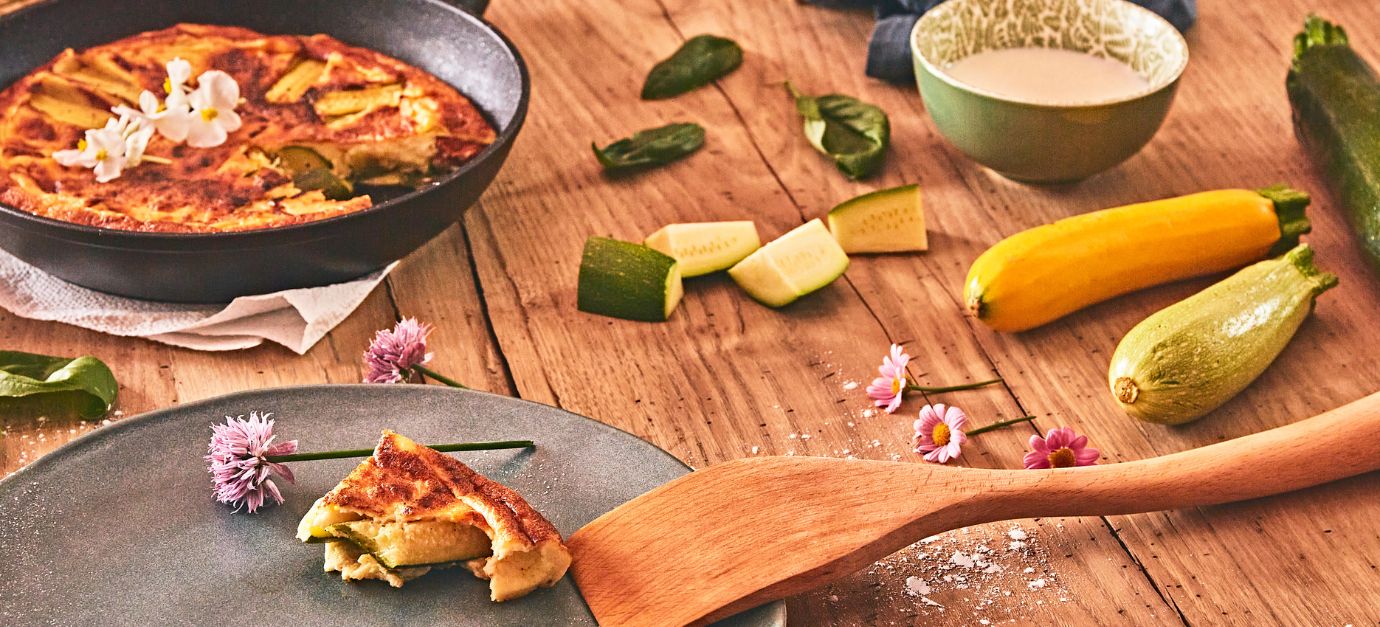 Pan-fried zucchini clafoutis
Easy, no-bake zucchini clafoutis.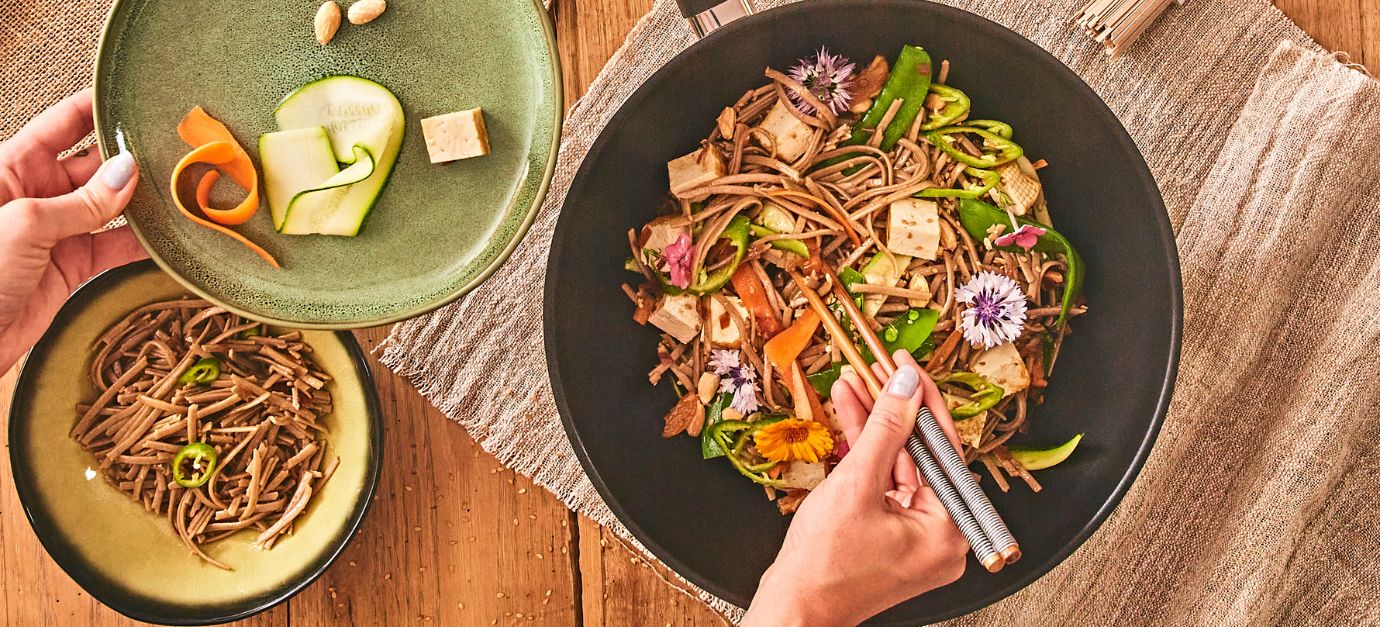 Soba noodle salad with grilled tofu
A colorful vegetarian salad with soba noodles, seasonal vegetable…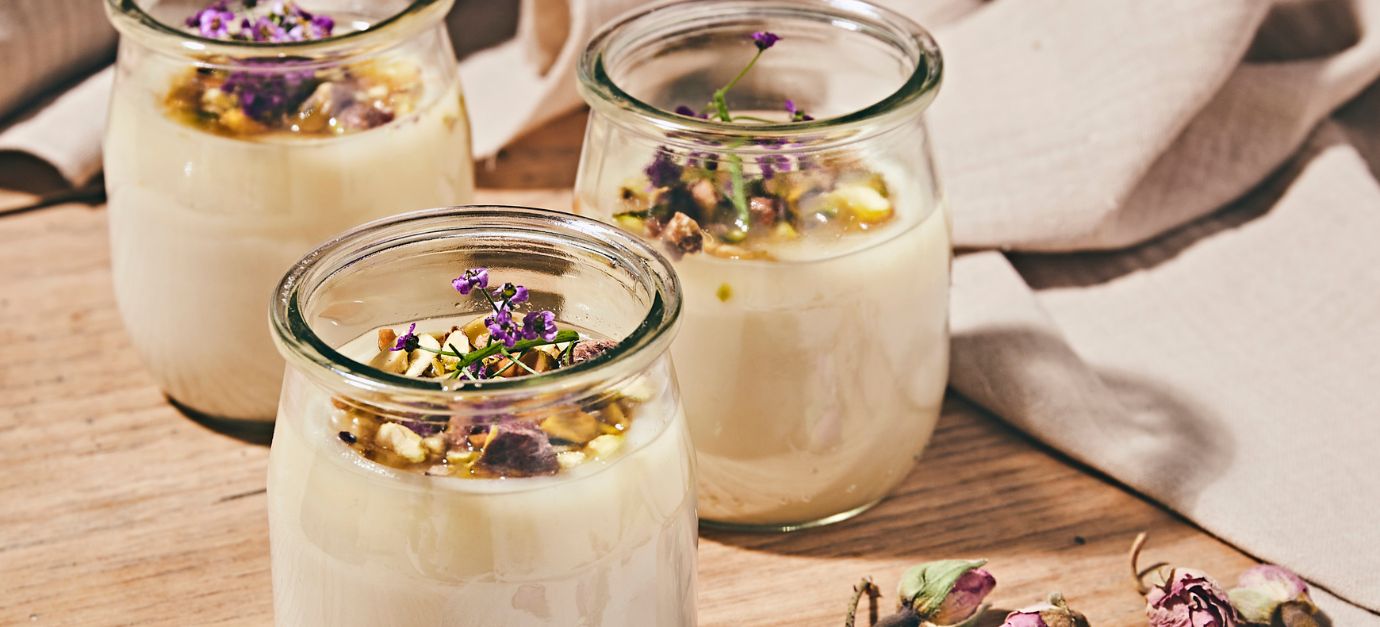 Delicious Lebanese flan with hints of pistachio and orange blosso…