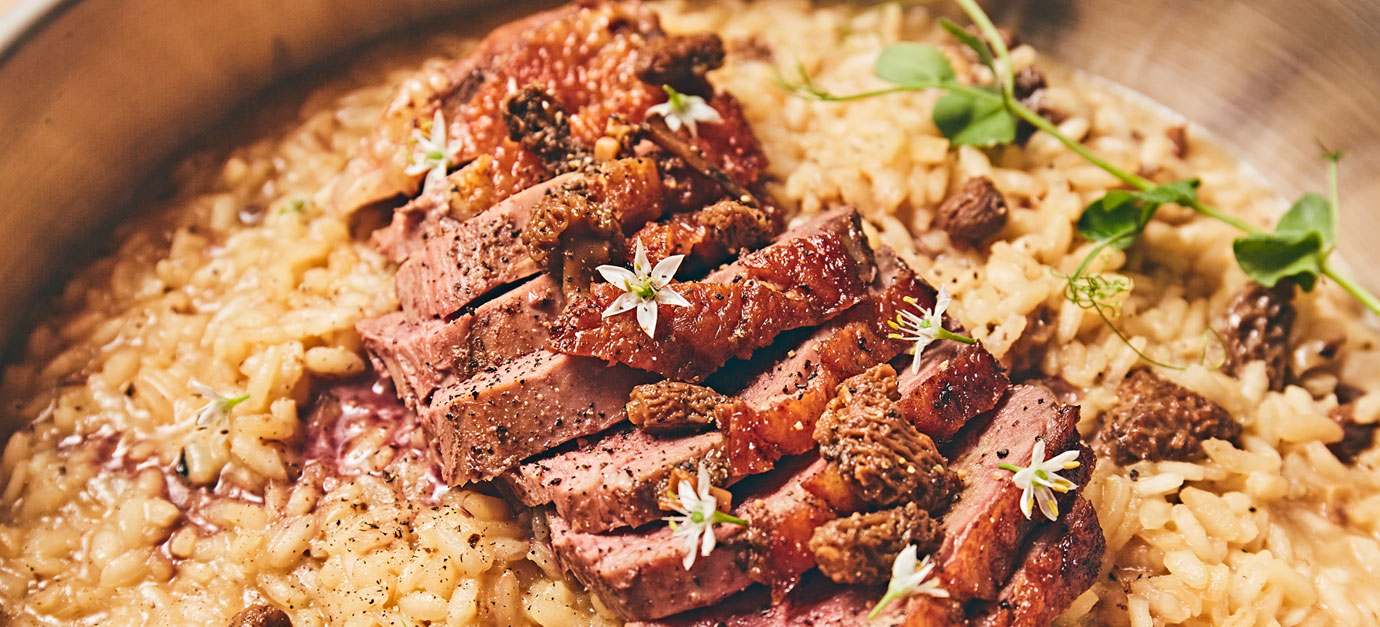 Duck breast with morel risotto
Savory recipes
Spring
Summer
Fall
Winter
30 minutes to 1 hour
Medium difficulty
Poêle
Sauteuse
Method
For the risotto:
Hydrate the morels in water
Bring the chicken stock to a boil
Chop then sweat the shallot (without browning) in a frying pan with 50 g (1/5 cup) of butter, then add the morels
Add the rice, cook until translucent, then deglaze with the white wine and reduce until dry
Drench with the boiling white chicken stock and cook gently while stirring
Repeat until the rice is cooked
One minute before the end of the cooking time, add the butter and the Parmesan and stir briskly (what the Italians call "montecare")
 
For the duck breast:
Remove the excess fat from the breasts and create a tight grid-like pattern on the side with the skin
Place the breasts skin-side-down in a dry saute pan and cook until the fat melts, then turn them over and continue cooking until they reach an internal temperature of 74°C (165°F). Cover the breasts with a sheet of parchment paper and let sit for 5 minutes
Arrange the risotto on a plate, cut the duck breasts into thin slices, and place the slices on the risotto.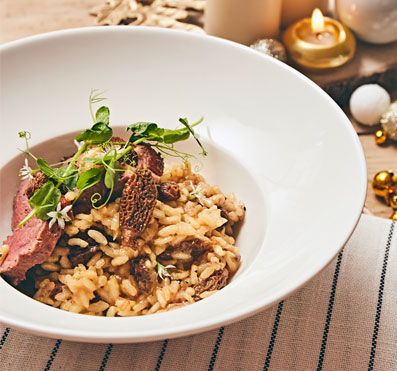 Ingredients
2 duck breasts
200 g (around 1 cup) Arborio rice
20 g (0.7 oz) large dried morel mushrooms
1 shallot
10 cl (2/5 cup) white wine
45 cl (a little less than 2 cups) white chicken stock
30 g (1/3 cup) grated Parmesan cheese
5 cl (1/5 cup) olive oil
50 g (1/5 cup) butter
Fleur de sel
Pepper
Utensils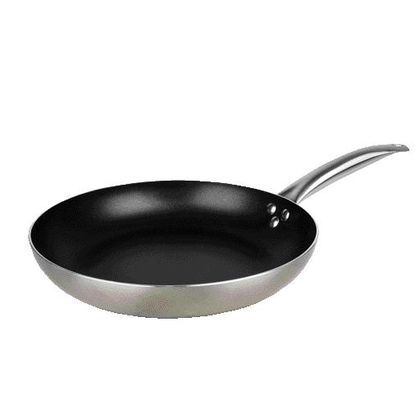 The benefits of cooking with a frying pan
With its round and shallow shape, this versatile utensil allows you to cook to your taste a variety of foods, from steaks to whole fish, burgers, meatballs, and all sorts of sauteed vegetables, pasta or cereals.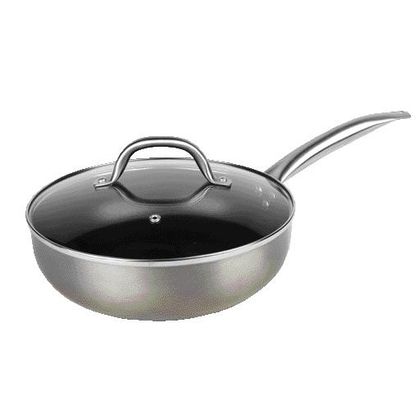 Why use a sauté pan?
Deeper than a frying pan - and just as versatile, a sauté pan allows you to cook generous portions and complete meals.
Other recipes for you
Here are some recipes you might also like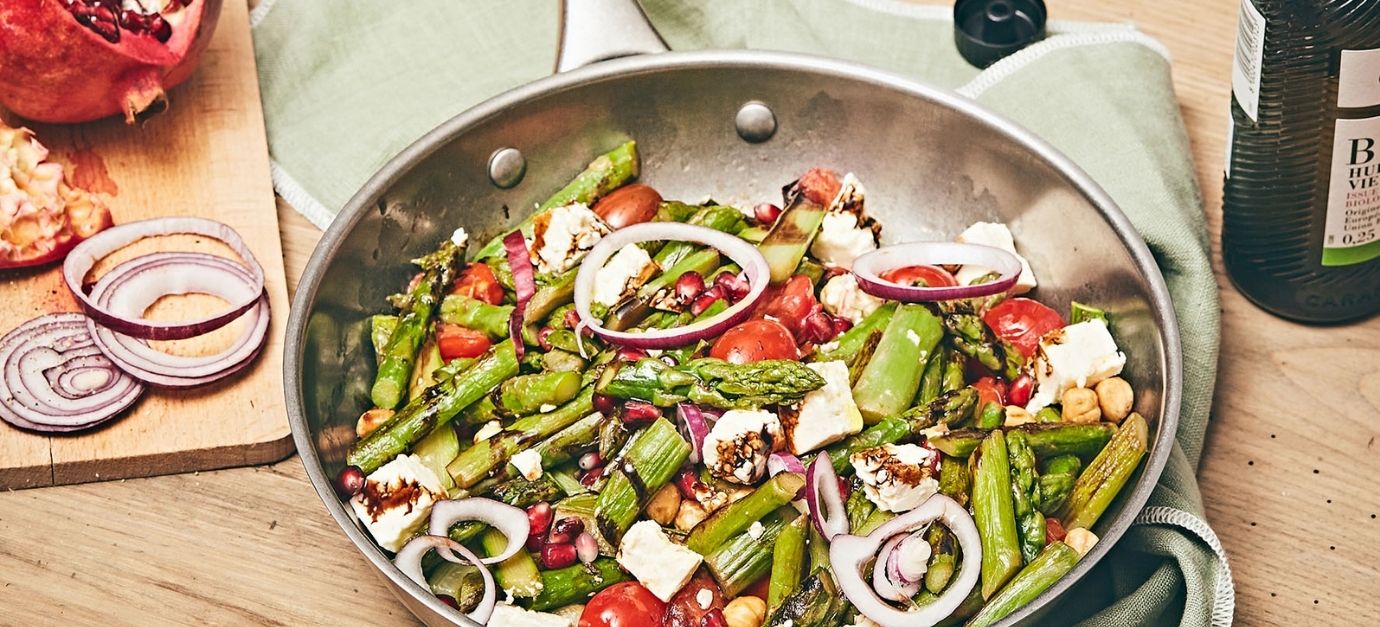 Sautéed asparagus salad with hazelnuts, feta cheese, pomegranate,…
A gourmet salad with a crunch!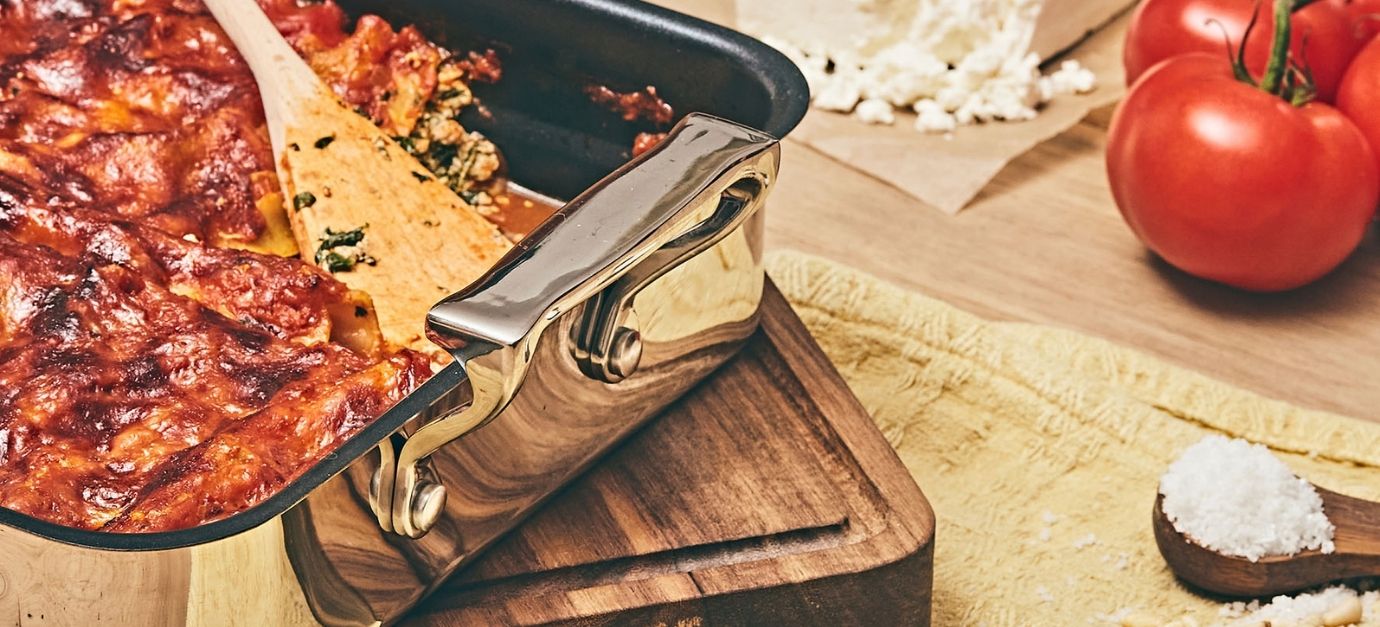 Cannelloni au gratin with veal, spinach, feta, and ricotta
The perfect recipe for cozy evenings!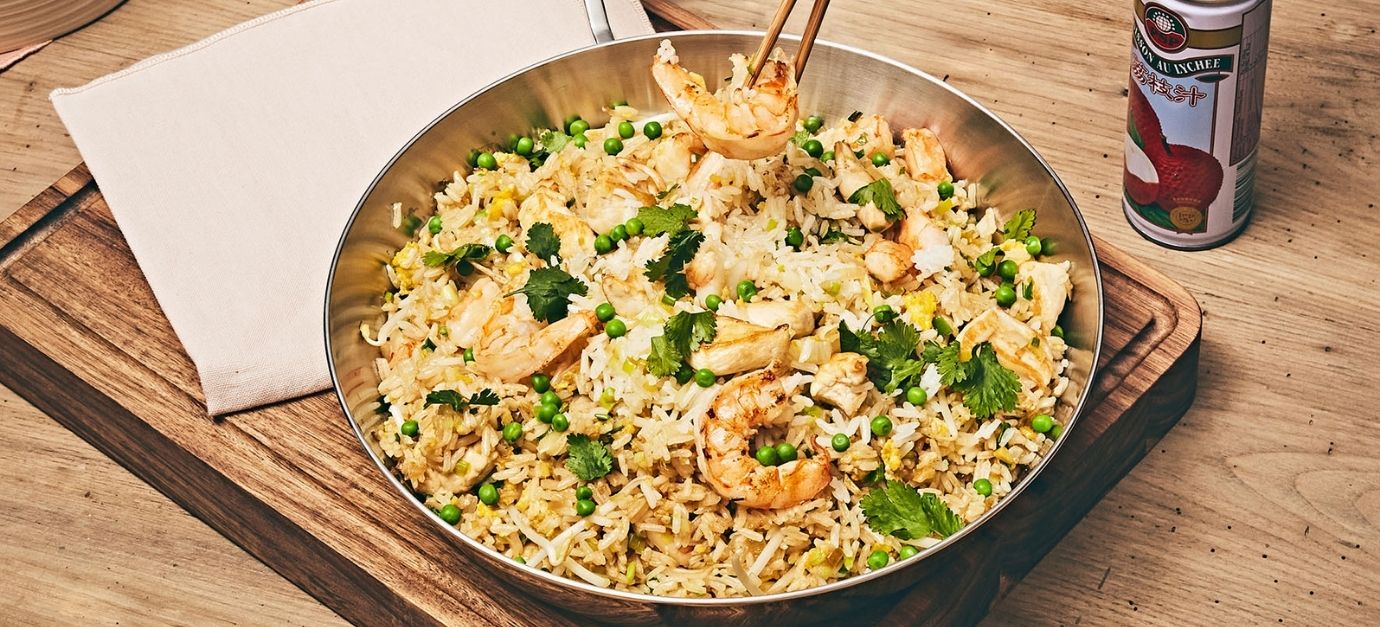 Cantonese rice with shrimp and chicken
A delicious recipe to share!