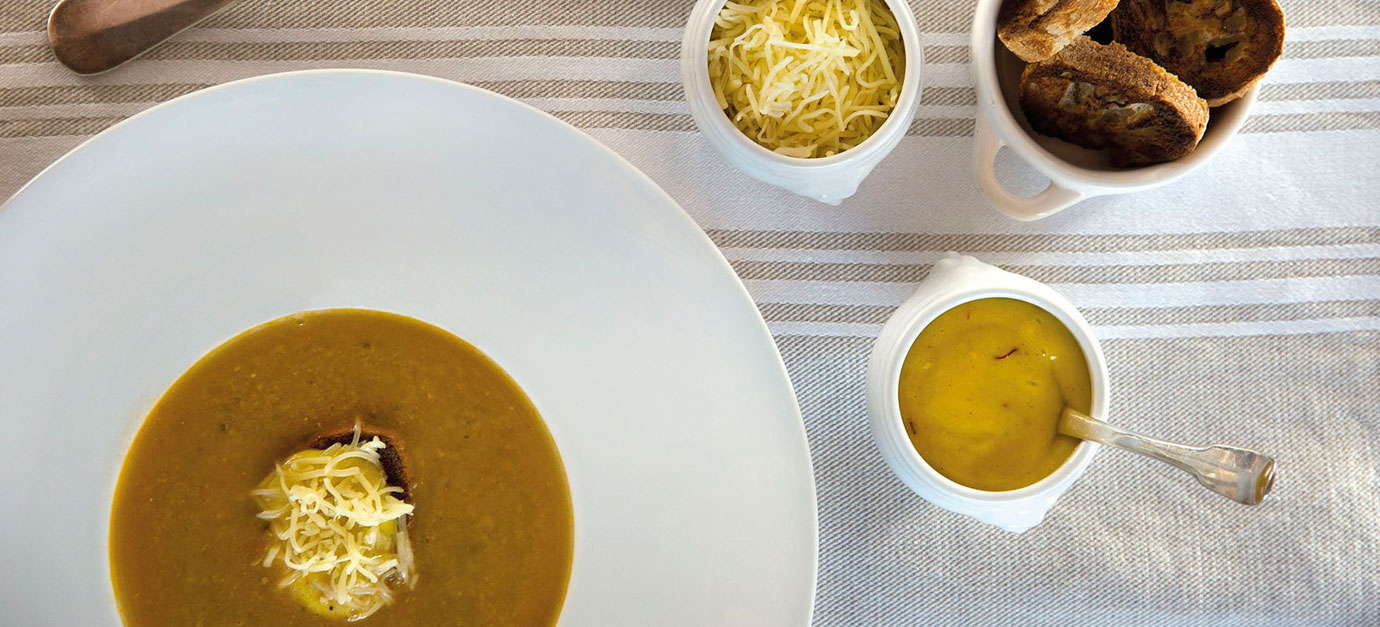 Traditional Fish soup with rouille
Savory recipes
Spring
Summer
Fall
Winter
1+ hour
Medium difficulty
Autocuiseur
Cooking time
12 + 15 minutes
Method
Peel and chop the onions, wash and quarter the tomatoes, tie the mixed herbs with a string, wash and slice the leeks and fennel, peel and chop the garlic.
Wash the fish and bones and cut into pieces
Heat the olive oil in the pressure cooker and sweat the onions (without browning), then add the fish and bones. Sweat for 5 to 6 minutes.
Add the tomatoes, tomato paste, and chopped garlic.
Drench with 1.5 L (6 and 1/3 cups) of water, add the bouquet garni, saffron, and fennel. Season with salt and pepper.
Close the lid with the regulator and heat the cooker. When the steam starts to escape, lower the heat and cook for 15 minutes.
Remove the pressure cooker from the heat. Depressurize before opening. Remove the mixed herbs and the large bones, then mix in a blender.
Bring to a boil and season as needed.
Toast the bread slices and rub them with a clove of garlic.
For the rouille: Carefully crush 20 g (0.7 oz) of garlic, add 1 egg yolk, and gradually mix in 20 cl (4/5 cup) of olive oil. Add 1 g (1 and 1/2 tsp) of saffron and season with salt and pepper (if necessary, dilute the rouille with a few drops of the fish soup).
Serve the soup with the garlic croutons, the rouille, and some shredded cheese.
Ingredients
250 g (8.8 oz) red mullet fillets
250 g (8.8 oz) scorpion fish fillets
200 g (7 oz) whiting fillets
250 g (8.8 oz) conger fillets
Bones of sole and turbot
100 g (3.5 oz) leeks (only use white part)
200 g (7 oz) onion
20 g (0.7 oz) garlic
500 g (17.6 oz) tomatoes
1 tbsp tomato paste
Bouquet garni (thyme, parsley, rosemary, bay leaf) tied in a string
1 small fennel bulb
Olive oil
Salt, pepper
Saffron
Slices of stale bread
100 g (approx. 1 cup) shredded Gruyère cheese
For the rouille:
1 egg
20 cl (4/5 cup) olive oil
Saffron
Utensil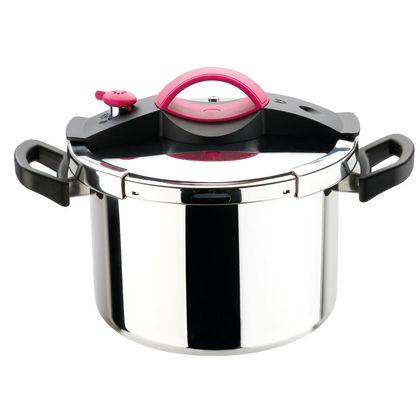 Why use a pressure cooker?
It's the perfect utensil for the busy and efficient cook. Thanks to its amazing speed you will save precious time for other activities...
Other recipes for you
Here are some recipes you might also like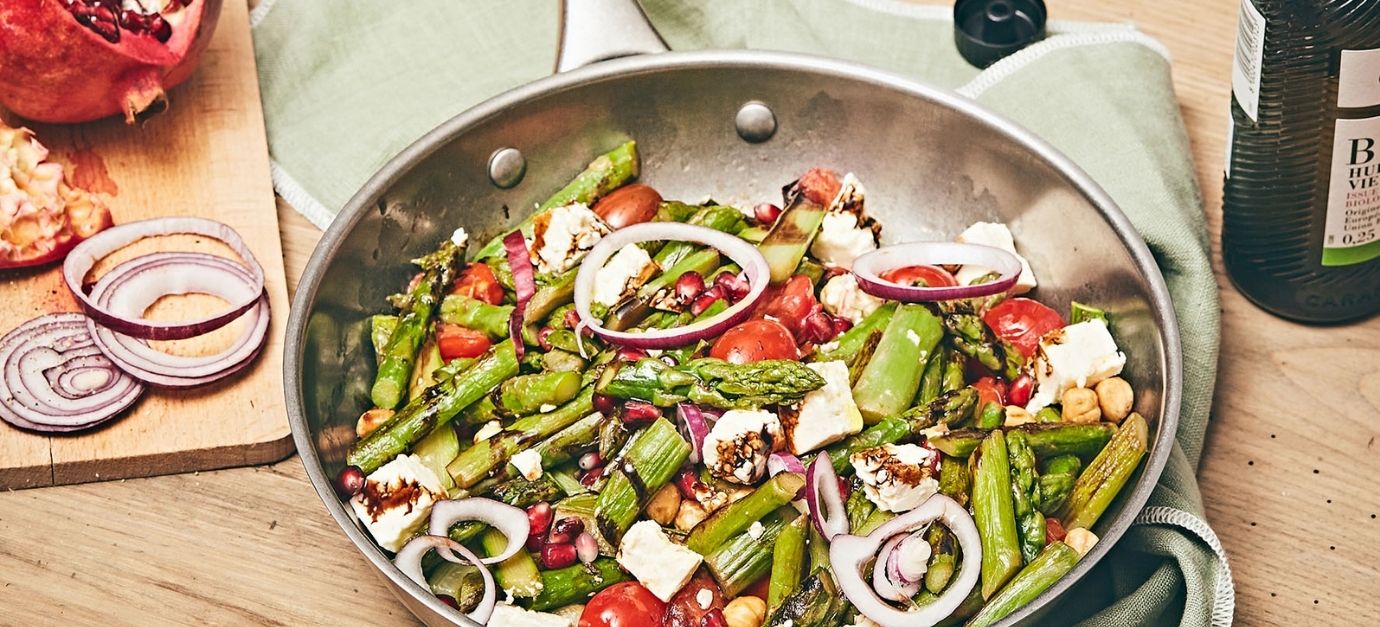 Sautéed asparagus salad with hazelnuts, feta cheese, pomegranate,…
A gourmet salad with a crunch!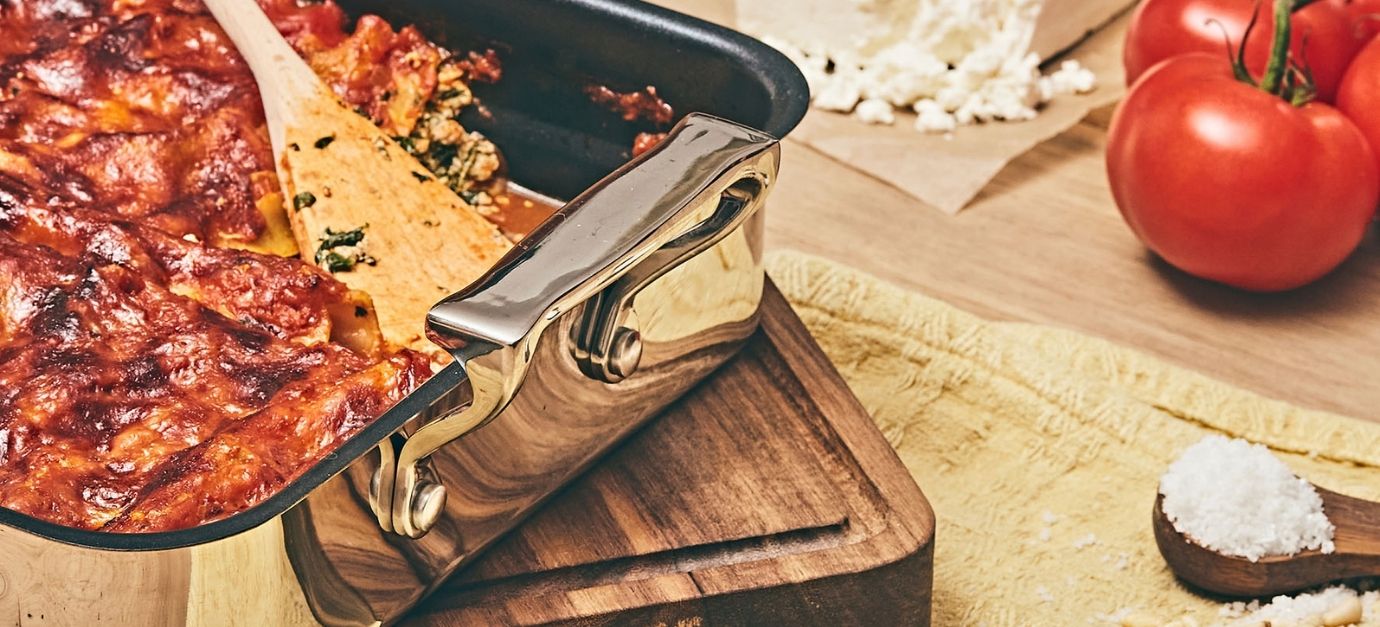 Cannelloni au gratin with veal, spinach, feta, and ricotta
The perfect recipe for cozy evenings!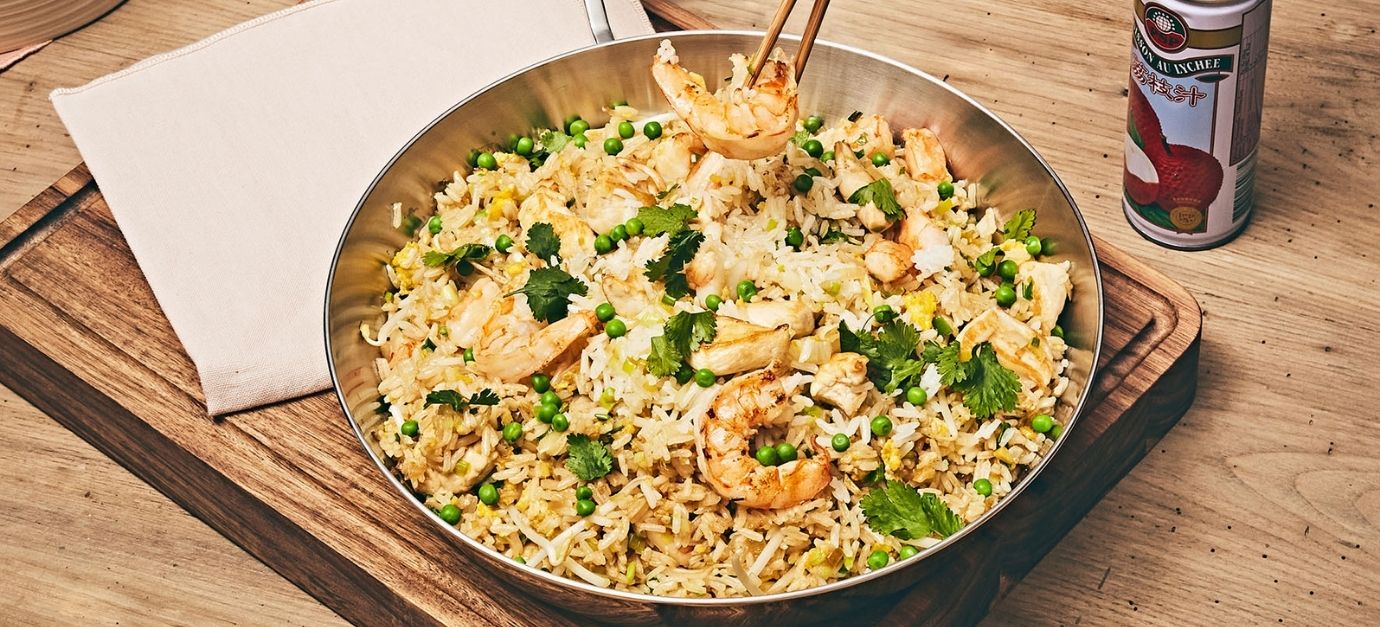 Cantonese rice with shrimp and chicken
A delicious recipe to share!