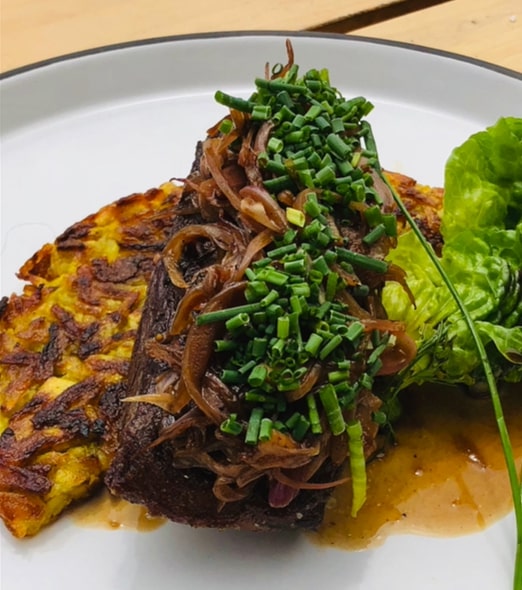 Flank steak with shallots
Savory recipes
Spring
Summer
Fall
Winter
Under 30 minutes
Recette de Chef
Easy
Poêle
Method
Season your flank steak with salt and pepper.
Heat a stainless steel frying pan. Add a tablespoon of olive oil and grill your flank steak on all sides until nice and caramelized. Cook to your liking (medium, well-done, etc.).
Remove the steak from the pan, place it on top of a small plate turned upside down on the middle of a large plate (to prevent the steak from soaking in its juices), and keep warm.
Add the shallots to the still greasy frying pan, season, and let cook for at least 2 minutes.
Deglaze with the vinegar and 20 cl (4/5 cup) of water. Cook slowly until the liquid evaporates. Place the shallots on top of the steak, sprinkle with chives, and serve with roasted or mashed potatoes.
Enjoy!
This reciped is signed by Chef Yves Camdeborde.
Ingredients
1 flank steak (200 g or 7oz)
3 minced shallots
1 tbsp chopped chives
1 tbsp wine vinegar
Olive oil
Fine salt, freshly ground pepper
Utensil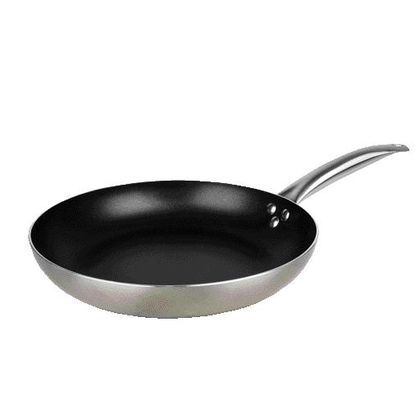 The benefits of cooking with a frying pan
With its round and shallow shape, this versatile utensil allows you to cook to your taste a variety of foods, from steaks to whole fish, burgers, meatballs, and all sorts of sauteed vegetables, pasta or cereals.
Other recipes for you
Here are some recipes you might also like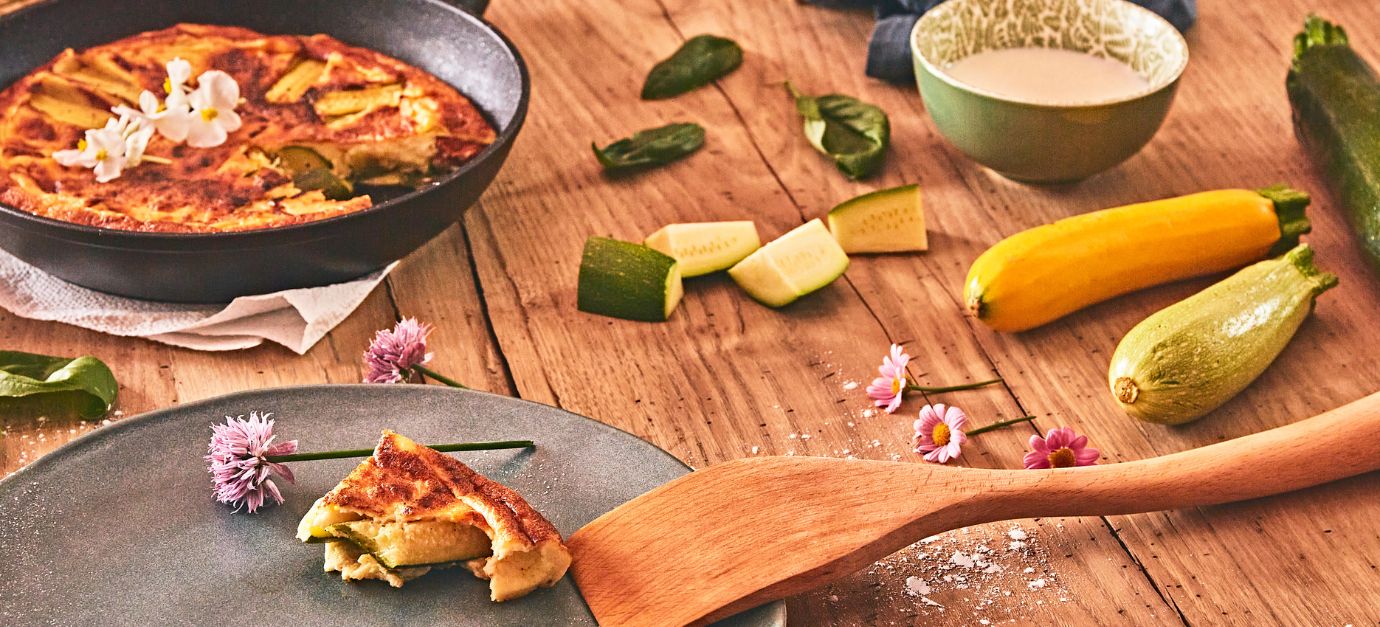 Pan-fried zucchini clafoutis
Easy, no-bake zucchini clafoutis.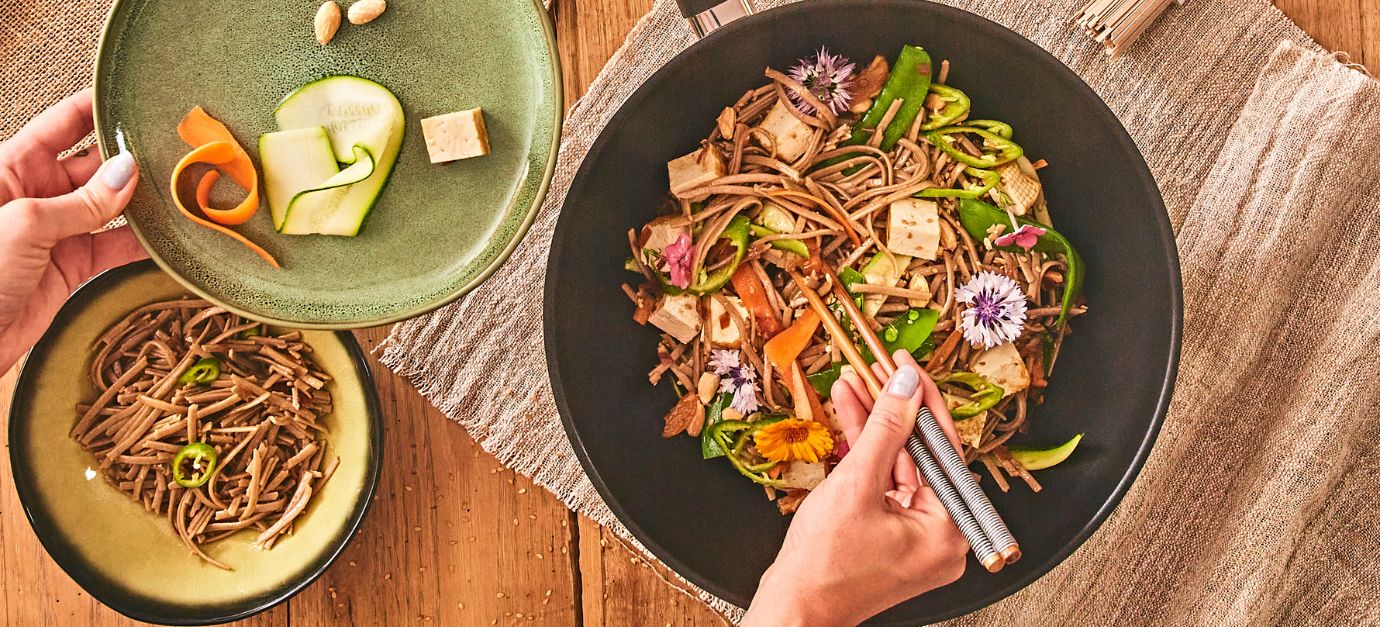 Soba noodle salad with grilled tofu
A colorful vegetarian salad with soba noodles, seasonal vegetable…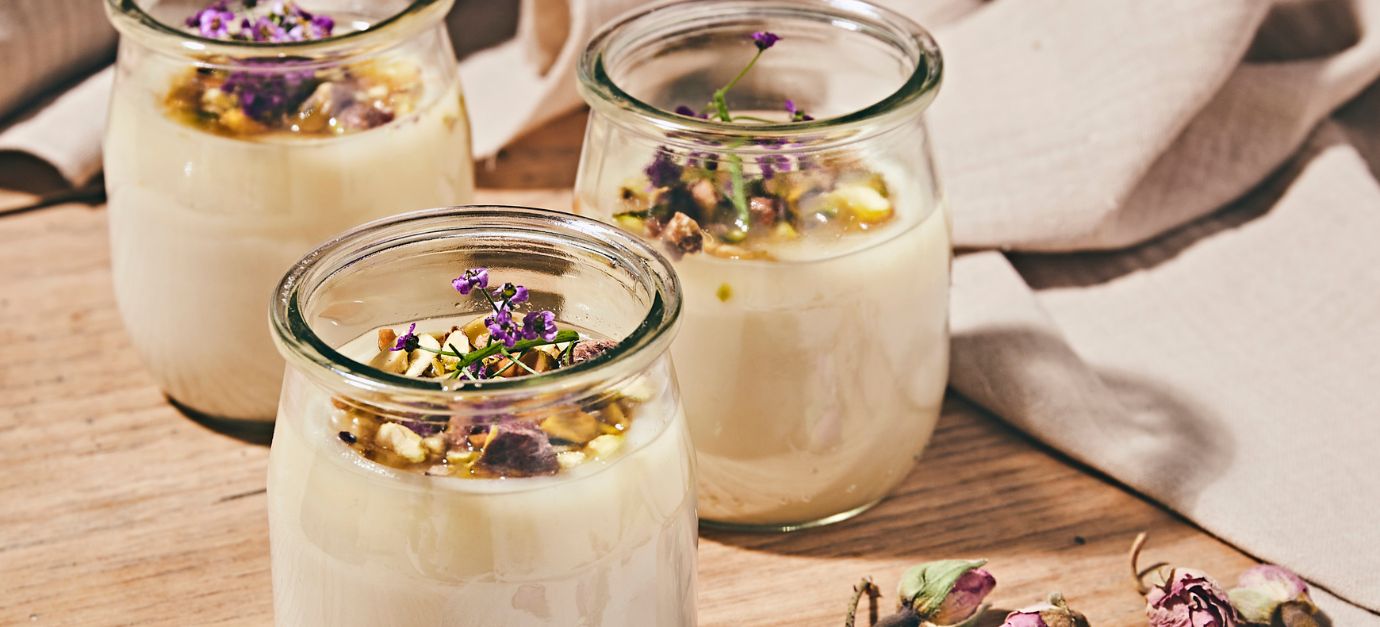 Delicious Lebanese flan with hints of pistachio and orange blosso…