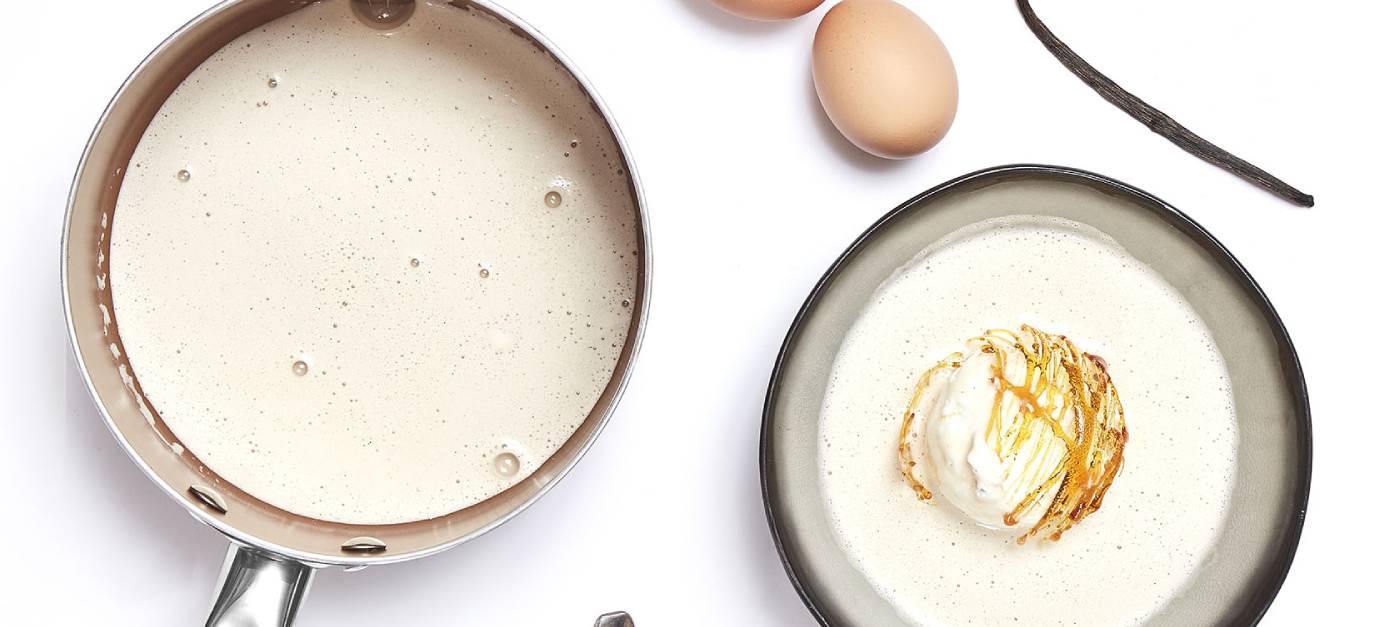 Floating island with chestnut cream
Sweet recipes
Fall
Winter
Under 30 minutes
Recette de fête
Expert
Casserole
Method
Separate the egg whites from the yolks.
In a saucepan, boil the milk and the vanilla.
Whisk the egg yolks and the sugar. Mix in the saucepan with the milk and vanilla.
Cook at 83°C (180°F), stirring continuously.
Beat the egg whites in a blender and fold in 50 g (1/4 cup) of sugar.
Form balls or place the desired shapes in silicone molds and microwave at 900W for 45 seconds. Let cool.
Whisk the custard with the chestnut cream. Pour into small bowls and let cool.
Just before serving, place the floating island on top of the cream and sprinkle with the candied chestnut pieces.
For the caramel: cook the sugar and corn syrup in a saucepan over medium heat until golden brown.
Decorate the bowls with a tuft of sugary angel hair obtained by whisking the caramel in the saucepan with a fork. Place the strands on the floating island with the tip of a fork.
Ingredients
1 L (4 and 1/4 cups) milk
6 eggs
150 g (3/4 cup) sugar
1 vanilla bean
300 g (10.6 oz) chestnut cream
30 g (2 and 1/3 tbsp) sugar
100 g (3.5 oz) candied chestnut pieces
100 g (4/5 cup) powdered sugar
1 spoonful of corn syrup
Utensil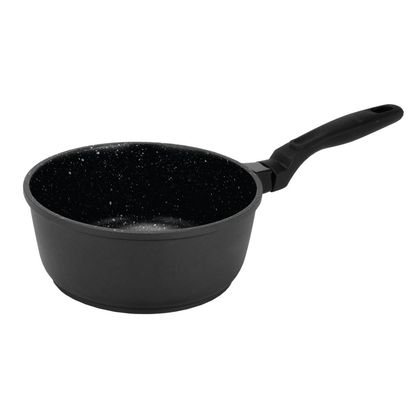 Why use a saucepan?
Sitram saucepans are versatile utensils fit for many preparations (soups, pasta, rice and sauces to name a few)
Other recipes for you
Here are some recipes you might also like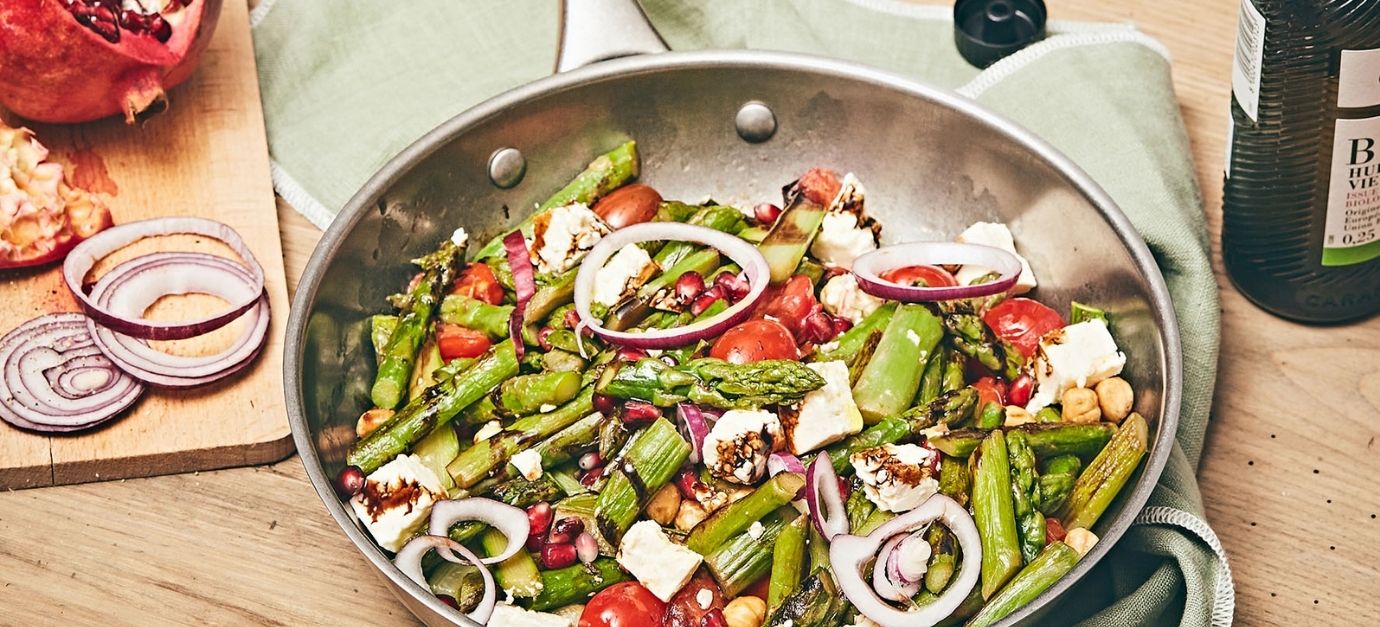 Sautéed asparagus salad with hazelnuts, feta cheese, pomegranate,…
A gourmet salad with a crunch!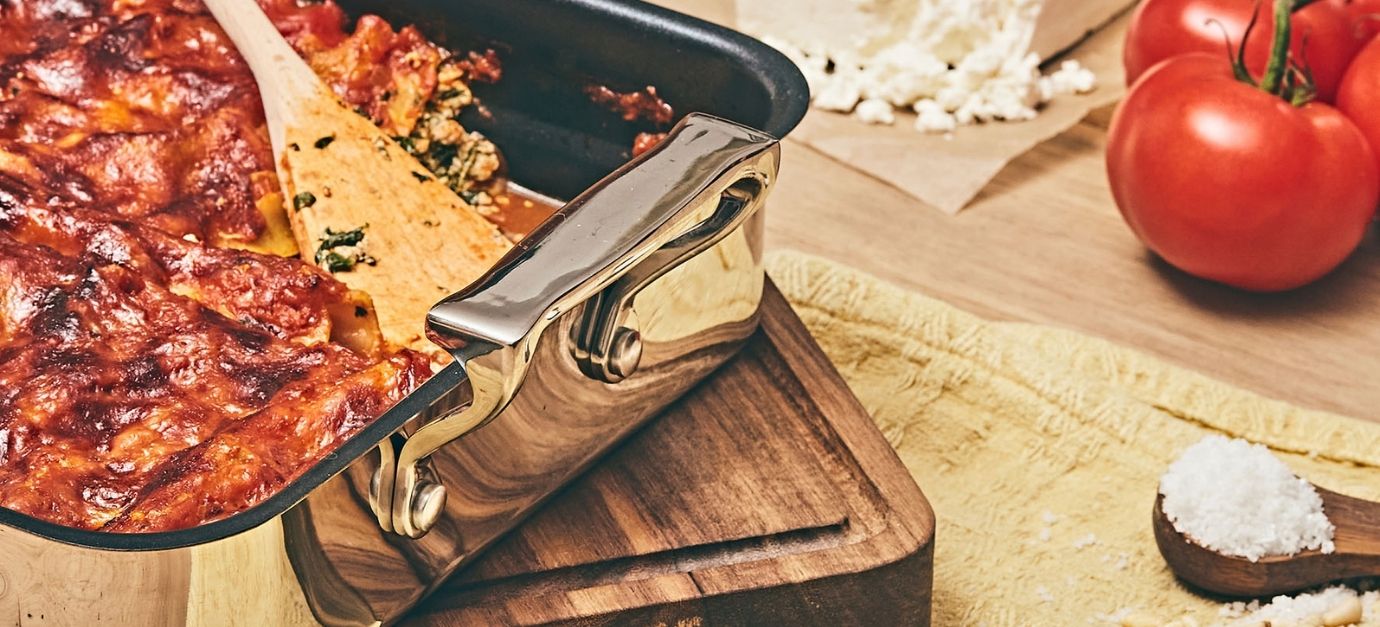 Cannelloni au gratin with veal, spinach, feta, and ricotta
The perfect recipe for cozy evenings!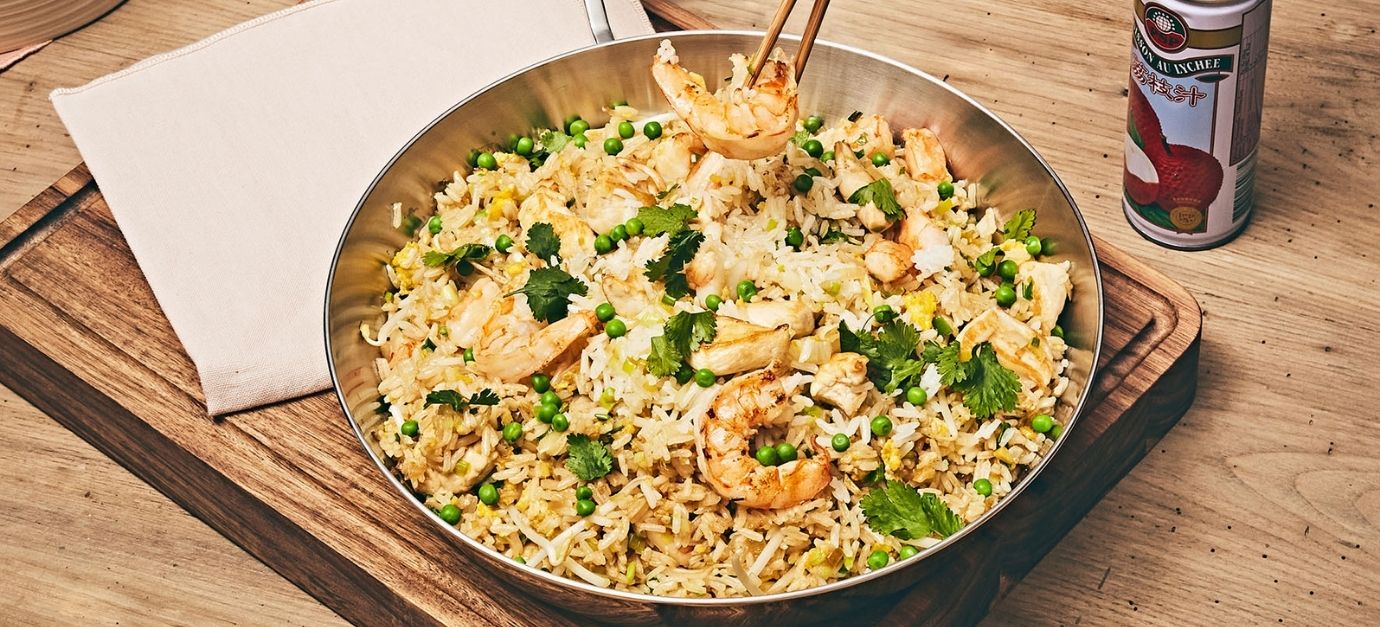 Cantonese rice with shrimp and chicken
A delicious recipe to share!