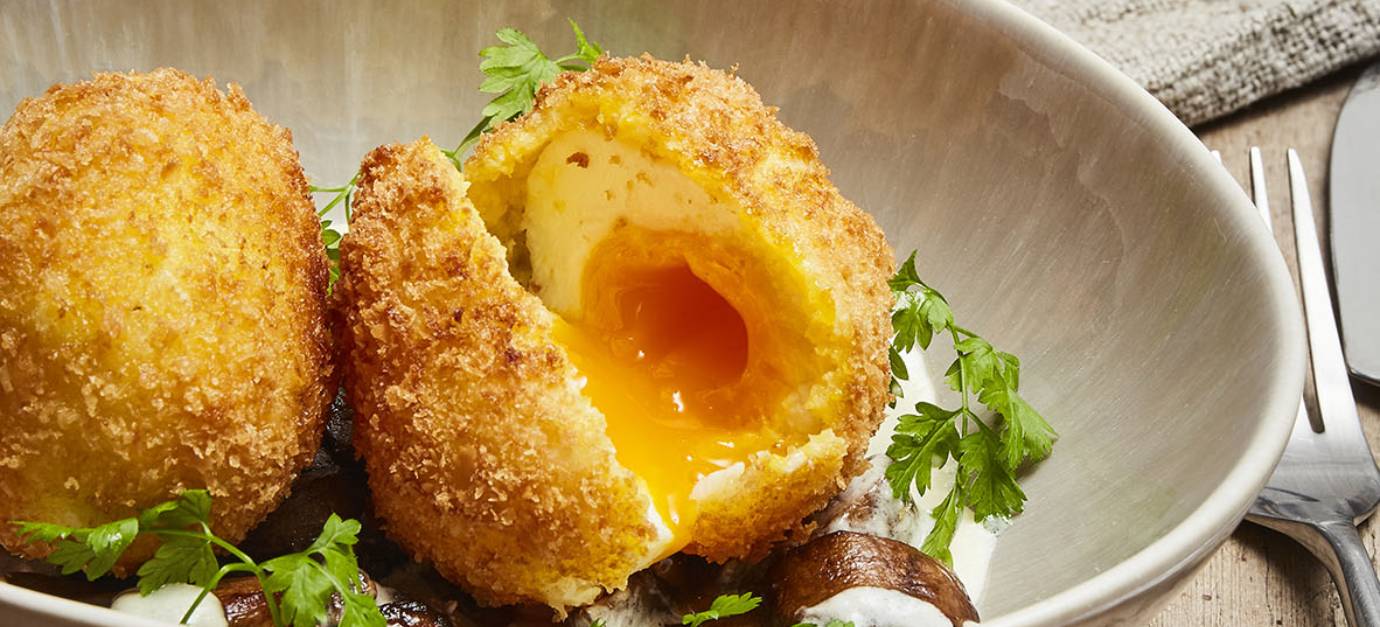 Fried eggs and mushroom fricassee
Savory recipes
Spring
Summer
Fall
Winter
30 minutes to 1 hour
Medium difficulty
Poêle
Method
Mushrooms: Remove the bottom of the stems, rub off the dirt, and cut into quarters.
Peel and chop the shallots. Brown the shallots in a frying pan with some butter, then add the mushrooms. Set aside.
The sauce: Boil the cream, then remove from the heat and add the Grana Padano. Blend with a hand blender. Season as needed. Set aside.
Bring a saucepan of water with the white vinegar to a boil, then carefully immerse the eggs. Cook for 5 minutes from the moment the water starts to reboil, then place the eggs in some ice water (vinegar is used to soften the shell and make the eggs easy to peel).
Let the eggs cool then peel them. Roll them in flour, in the beaten eggs, and finally in the breadcrumbs. Season with salt and pepper.
Brown and baste the eggs in a small frying pan with the butter.
Arrange the mushrooms in the middle of a plate and place the eggs on top.
Season with a drizzle of the Grana Padano sauce.
Serve with a green salad.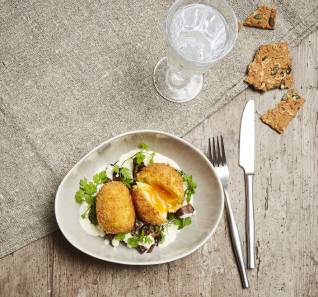 Ingredients
4 eggs
4 cl (3 tbsp) white vinegar
2 beaten eggs
50 g (2/5 cup) flour
50 g (1.8 oz) breadcrumbs
50 g (1/5 cup) butter
350 g (12.3 oz) button or wild mushrooms
25 g (2 tbsp) butter
35 g (1.2 oz) shallots
50 cl (2 cups) cream
125 g (4.4 oz) Grana Padano
Utensil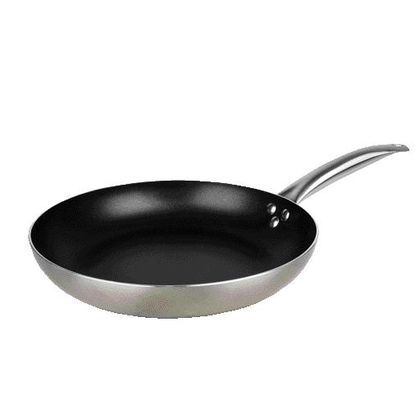 The benefits of cooking with a frying pan
With its round and shallow shape, this versatile utensil allows you to cook to your taste a variety of foods, from steaks to whole fish, burgers, meatballs, and all sorts of sauteed vegetables, pasta or cereals.
Other recipes for you
Here are some recipes you might also like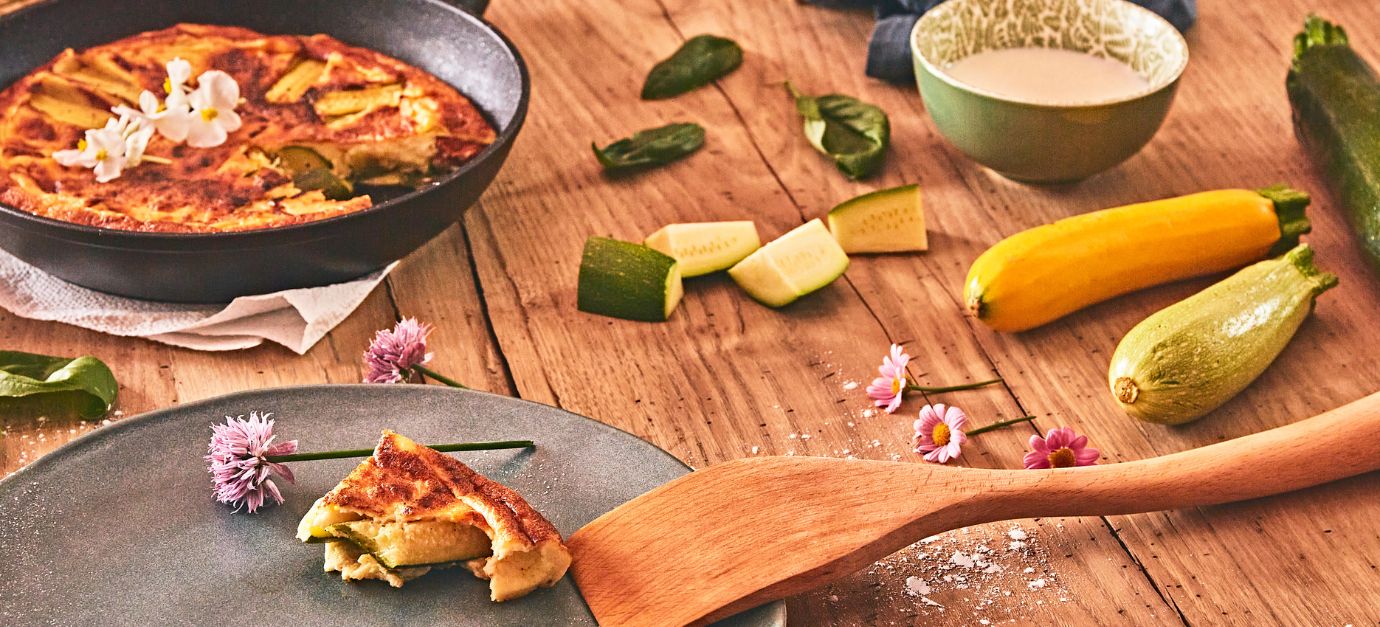 Pan-fried zucchini clafoutis
Easy, no-bake zucchini clafoutis.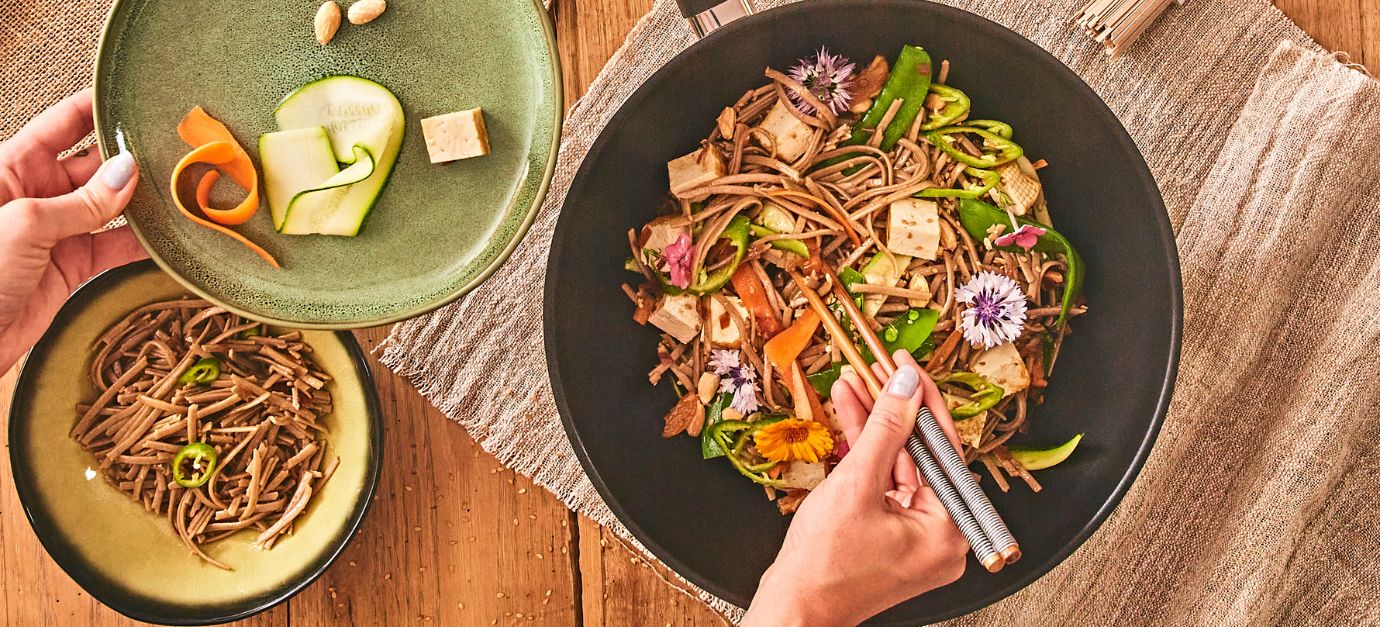 Soba noodle salad with grilled tofu
A colorful vegetarian salad with soba noodles, seasonal vegetable…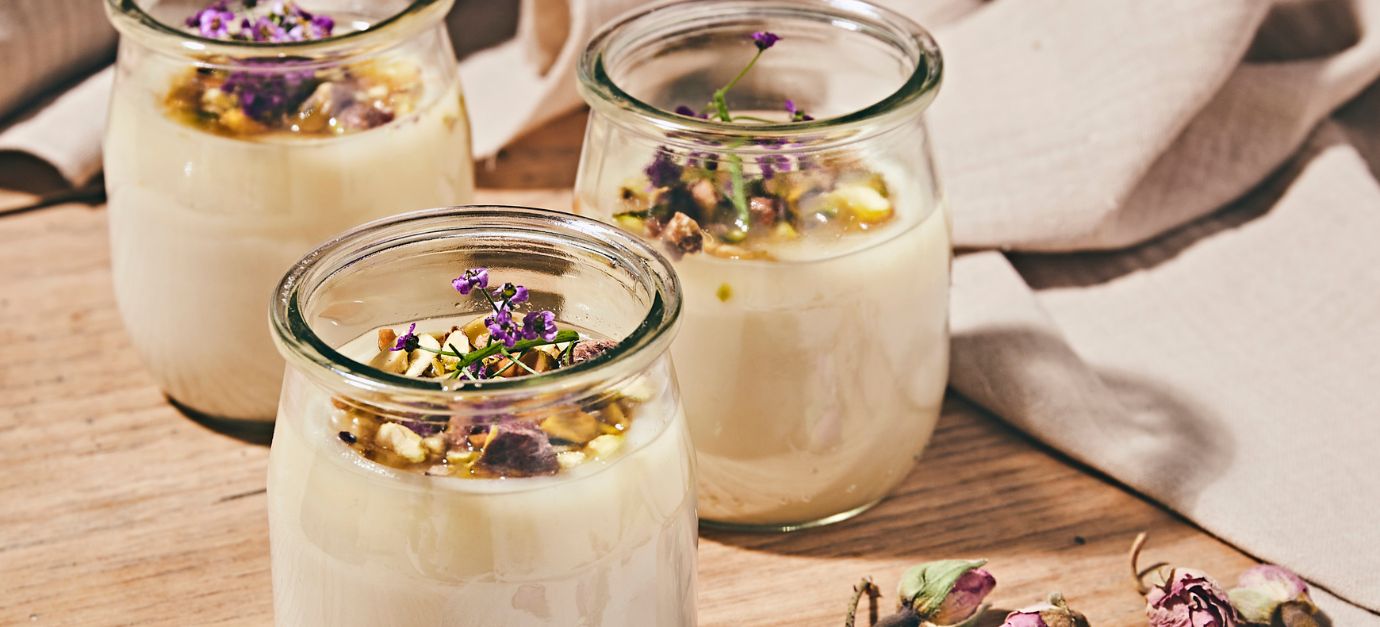 Delicious Lebanese flan with hints of pistachio and orange blosso…