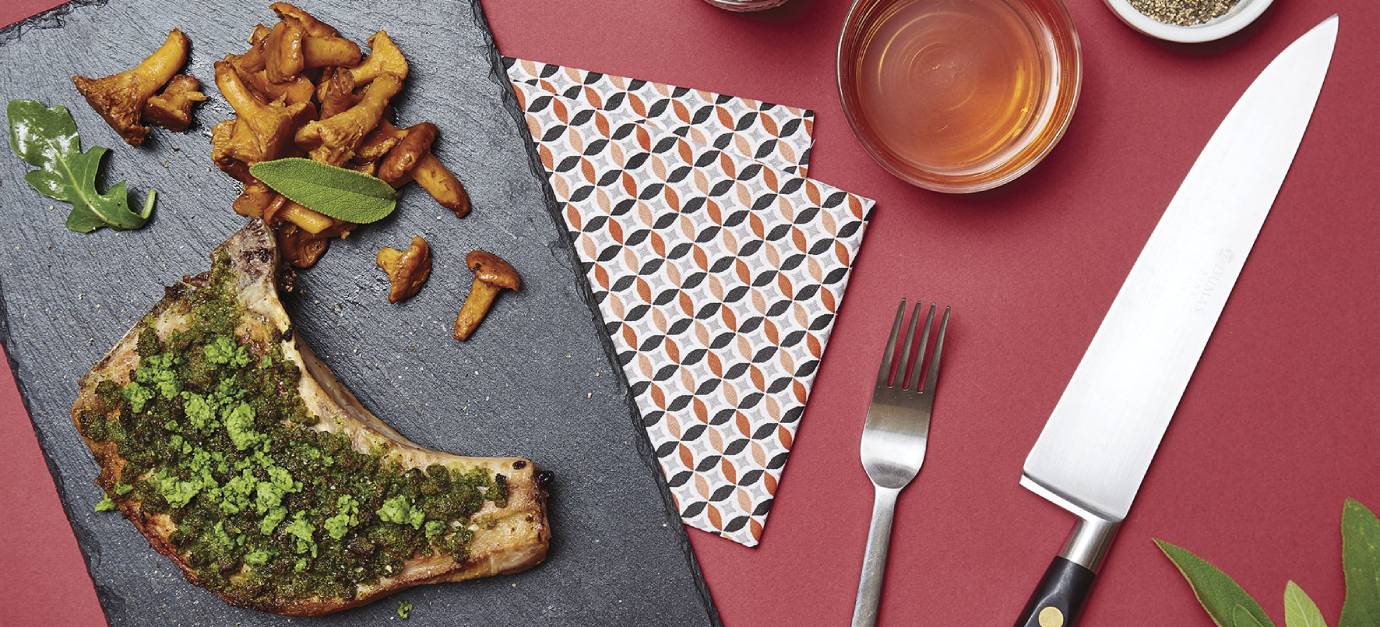 Gascon pork chops with sage and chanterelles
Savory recipes
Spring
Fall
Under 30 minutes
Medium difficulty
Cocotte en fonte
Method
Sear the pork chops, then set the frying pan aside. Add 20 g (1 and 1/2 tbsp) of butter to your Dutch oven
Crush the sage and arugula and sweat them in the butter for 2 minutes
Mix the breadcrumbs with 50 g (3 and 1/2 tbsp) of soft butter, then season and add the herbs
Remove the pork chops and the oil from the pan, then add the chanterelles, pour in the white wine, and reduce. Remove the pan from the heat and add the butter, one small piece at a time
Coat the sides of the pork chops with the breadcrumbs and grill in the oven for 5 minutes
Serve immediately with the sauce and the chanterelles
 
Ingredients
4 thick Gascon pork chops (from Gascon black pig)
40 g (3 tbsp) butter + 50 g (3 and 1/2 tbsp) butter
10 g (0.4 oz) arugula
10 g (0.4 oz) sage
50 g (1.8 oz) breadcrumbs
500 g (17.6 oz) chanterelle mushrooms
20 cl (4/5 cup) white wine
Oil
Utensil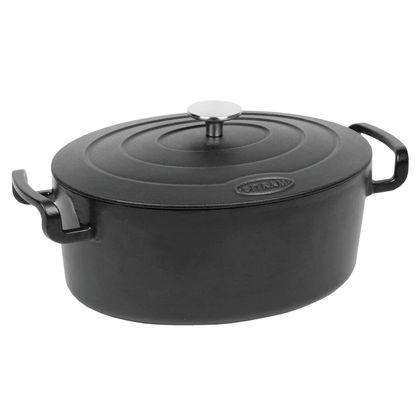 Why cook in a Dutch Oven?
Dutch ovens are ideal for slow cooked, simmered dishes. You can use the in the oven as well as the stovetop, and they will keep your meal warm when served at table.
Other recipes for you
Here are some recipes you might also like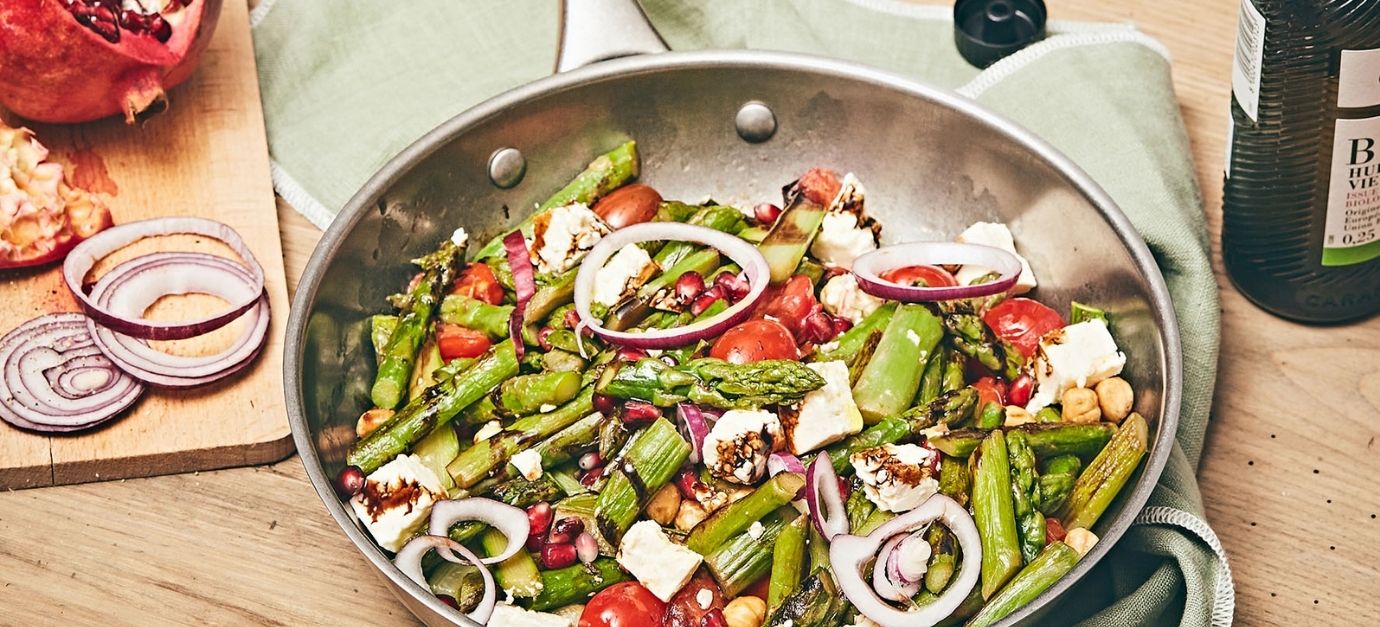 Sautéed asparagus salad with hazelnuts, feta cheese, pomegranate,…
A gourmet salad with a crunch!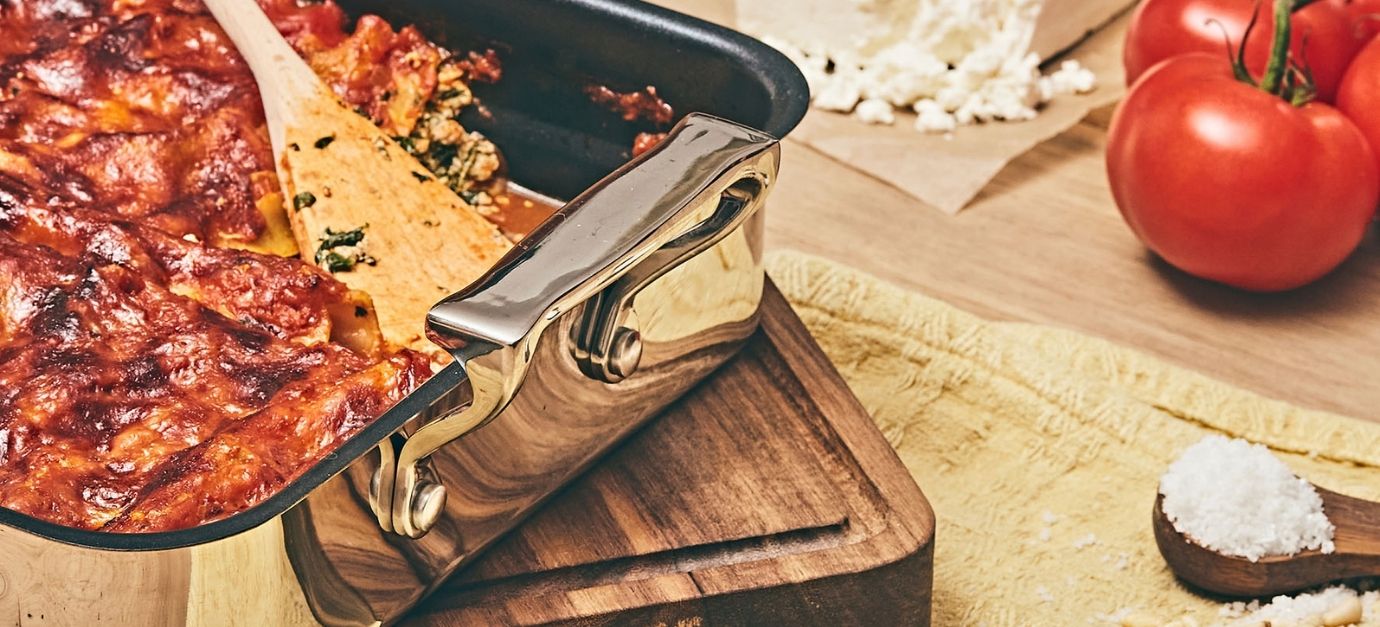 Cannelloni au gratin with veal, spinach, feta, and ricotta
The perfect recipe for cozy evenings!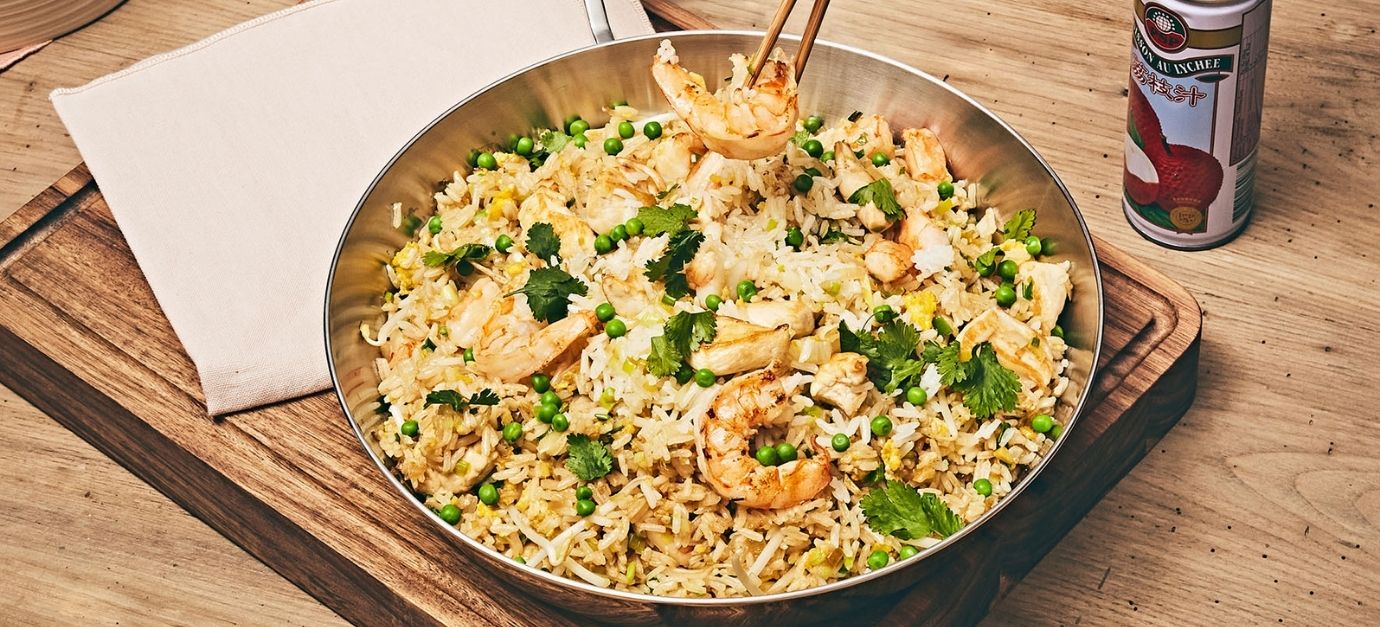 Cantonese rice with shrimp and chicken
A delicious recipe to share!