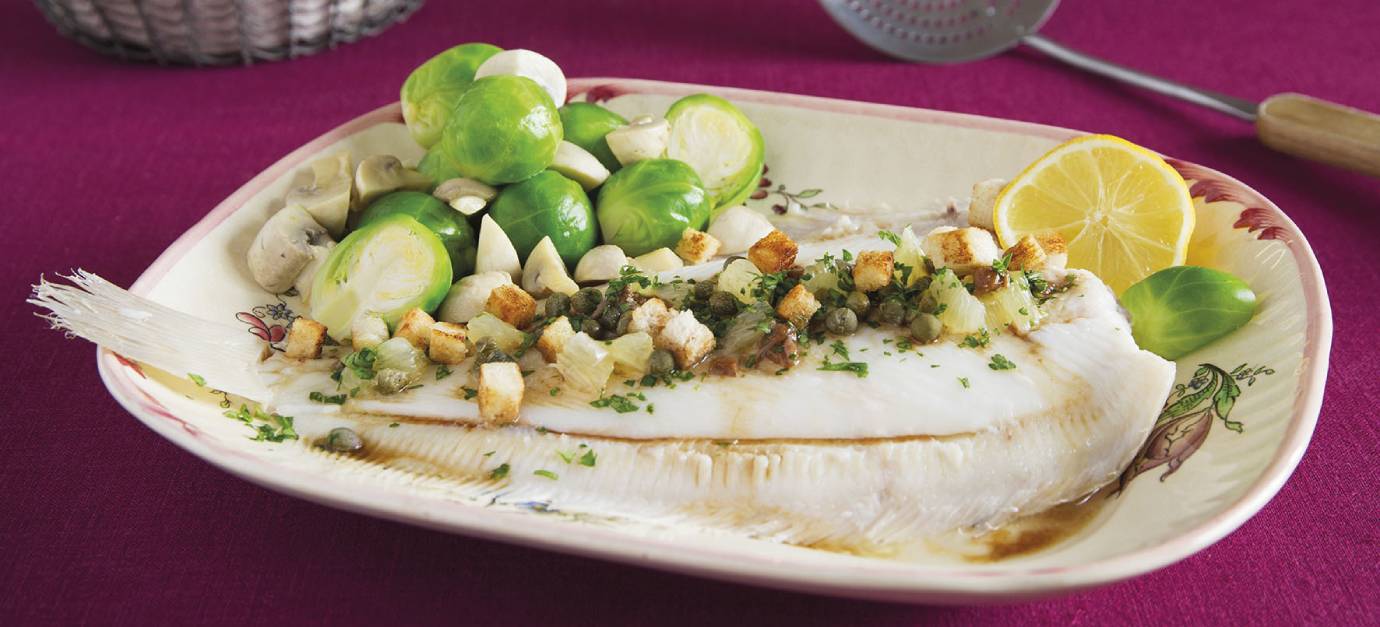 Grenoble style steamed lemon sole
Savory recipes
Spring
Summer
Fall
Winter
30 minutes to 1 hour
Medium difficulty
Autocuiseur
Method
Sauce:
Blend the anchovies with the soy sauce and vinaigrette.
Vegetable garnish:
Remove the stalks from the Brussels sprouts, then wash them in water.
Place the sprouts in the pressure cooker with 50 cl (2 cups) of water.
Close the lid with the regulator and heat the cooker. When the steam starts to escape, lower the heat and cook for 10 minutes.
Remove from the heat, depressurise and open the pressure cooker.
Set aside.
Clip the stems from the mushrooms, then wash them quickly under running water. Cut the mushrooms into quarters, then cook them for 8 minutes in a frying pan with lemon juice, butter, salt, and water (just enough to cover the mushrooms).
Fish:
Add 15 cl (3/5 cup) of water to the pressure cooker. Place a sheet of parchment paper on the bottom of the steam basket. Top with the seasoned lemon sole fillets and cook for 3 to 4 minutes, depending on the thickness of the fish.
Finishing:
Cut the bread into small cubes and fry them in a pan with a little butter
Cut the lemon into small cubes
Arrange the fish fillets on warm plates with a drizzle of the anchovy sauce. Sprinkle with the croutons, diced lemon, chopped parsley and capers, and serve the Brussels sprouts and mushrooms on the side.
Ingredients
400 g (14 oz) skinless lemon sole
20 g (0.7 oz) sandwich bread
1 lemon (20 g or 0.7 oz), washed and diced
20 g (0.7 oz) whole capers
1 tbsp fresh chopped parsley
4 anchovy fillets with salt
6 tbsp vinaigrette
1 tbsp soy sauce
4 stalks of Brussels sprouts
100 g (3.5 oz) seasonal mushrooms
1 tsp olive oil
Salt, pepper
Utensil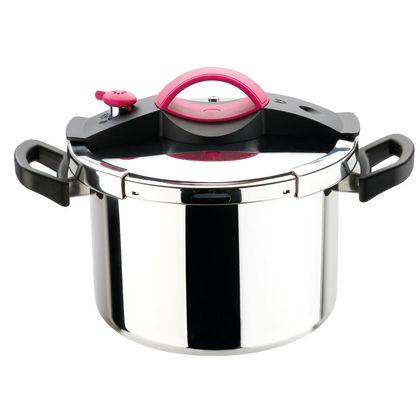 Why use a pressure cooker?
It's the perfect utensil for the busy and efficient cook. Thanks to its amazing speed you will save precious time for other activities...
Other recipes for you
Here are some recipes you might also like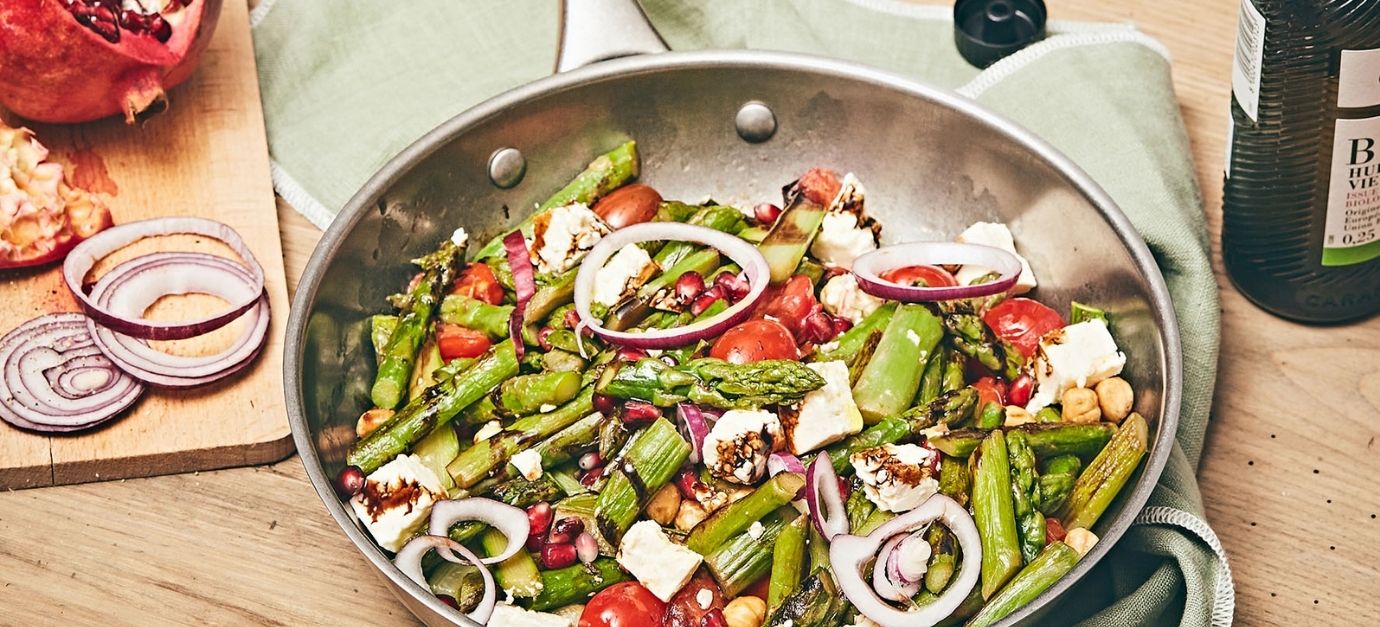 Sautéed asparagus salad with hazelnuts, feta cheese, pomegranate,…
A gourmet salad with a crunch!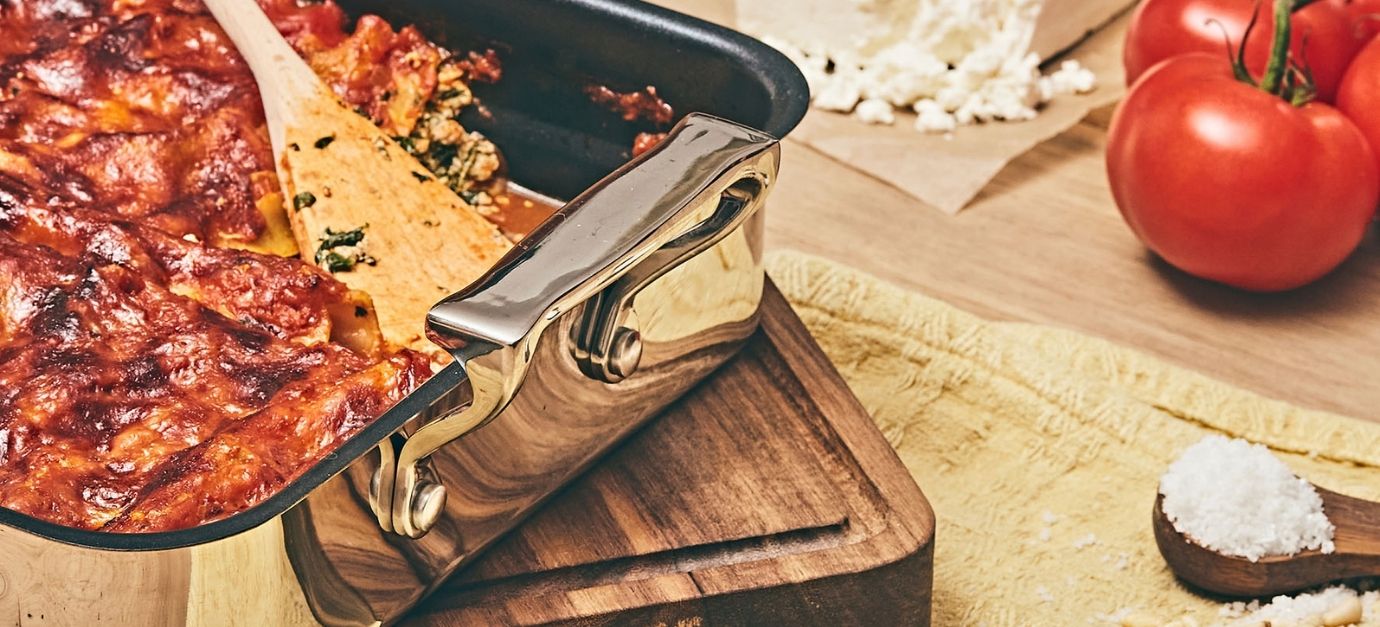 Cannelloni au gratin with veal, spinach, feta, and ricotta
The perfect recipe for cozy evenings!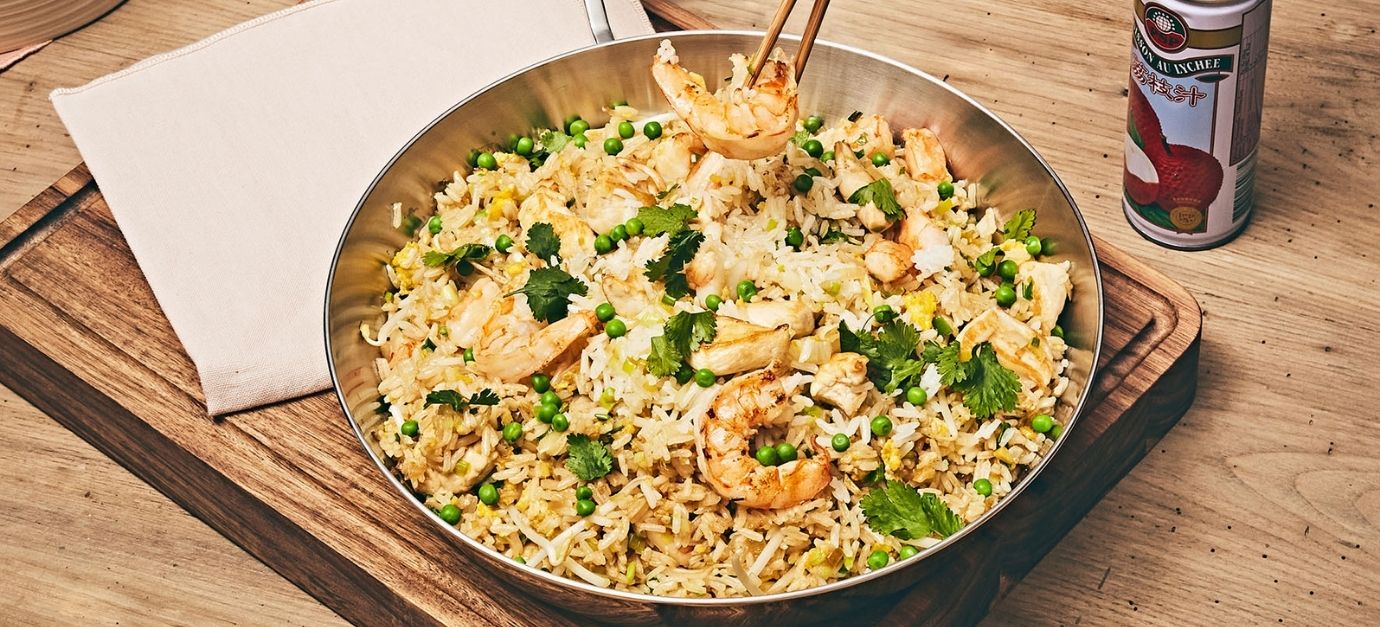 Cantonese rice with shrimp and chicken
A delicious recipe to share!