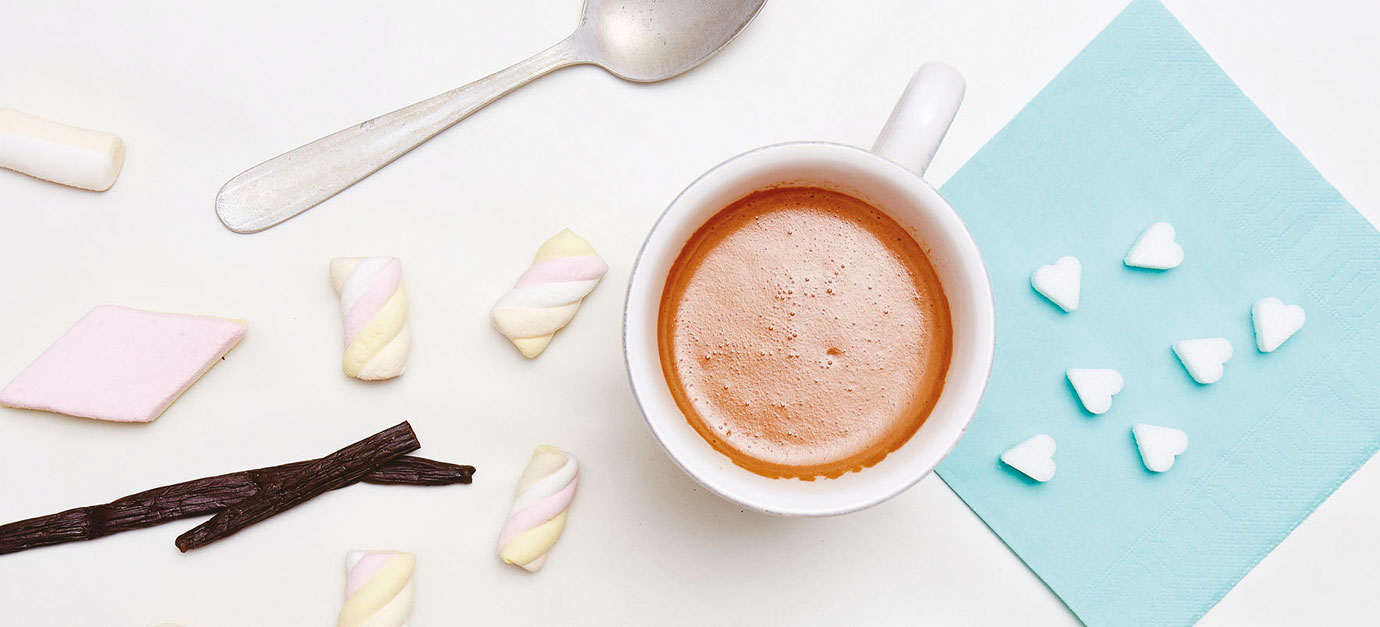 Homemade hot chocolate
Sweet recipes
Spring
Summer
Fall
Winter
Under 30 minutes
Végétarienne
Easy
Casserole
Method
In a saucepan, heat the cream to 80°C (176°F), then add the finely chopped chocolate and the cocoa. Remove from the heat and make a ganache.
Heat the milk and sugar, then infuse with the vanilla bean (split in half).
Serve the hot milk and the hot ganache in two small bowls so you can make the hot chocolate as thick as you like.
Tips
Do not boil the chocolate (the temperature should not exceed 85-95°C or 185-195°F)
You can add cinnamon, saffron, and other spices to the hot chocolate, as well of course as whipped cream...
Children will love to dip marshmallows or churros in their hot chocolate.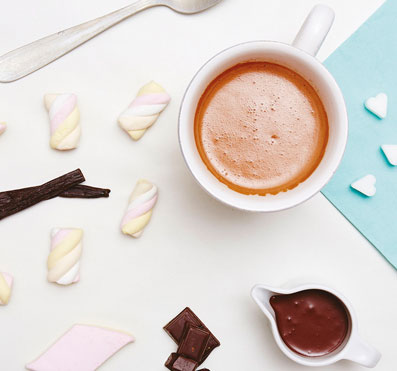 Ingredients
500 g (2 cups) whole milk
20 g (1 and 2/3 tbsp) brown sugar
200 g (7 oz) dark chocolate (55% cocoa)
20 g (2 tbsp) cocoa powder
420 g (2 and 1/5 cups) liquid cream
Utensil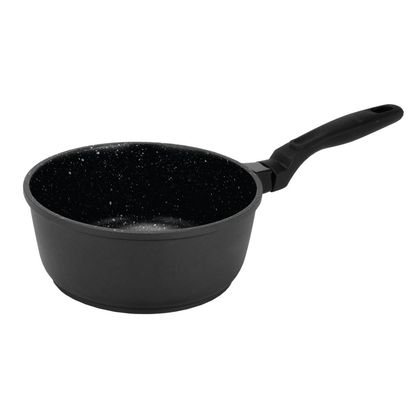 Why use a saucepan?
Sitram saucepans are versatile utensils fit for many preparations (soups, pasta, rice and sauces to name a few)
Other recipes for you
Here are some recipes you might also like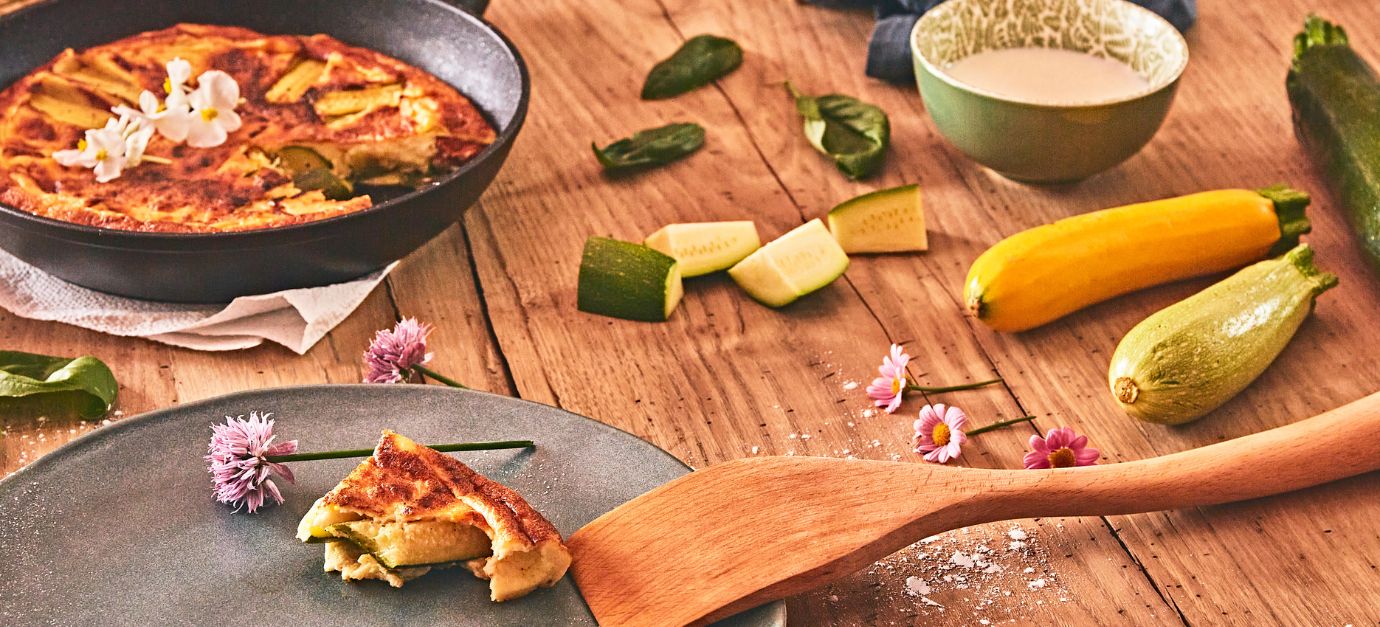 Pan-fried zucchini clafoutis
Easy, no-bake zucchini clafoutis.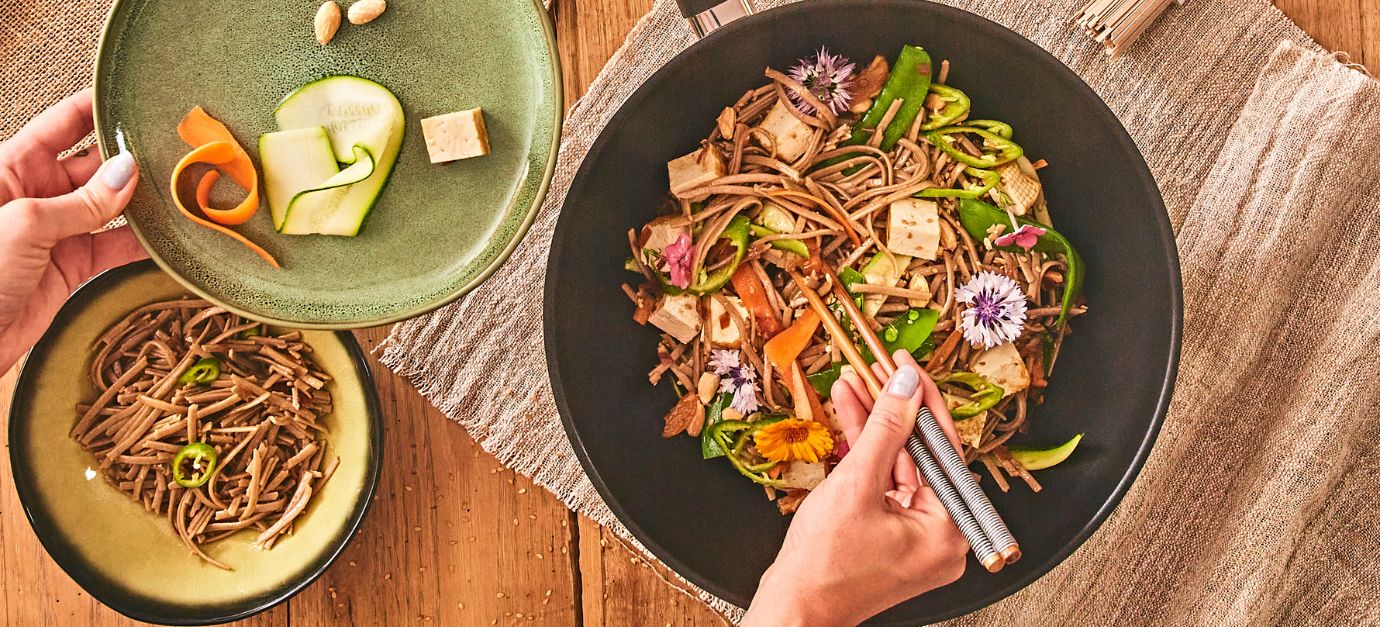 Soba noodle salad with grilled tofu
A colorful vegetarian salad with soba noodles, seasonal vegetable…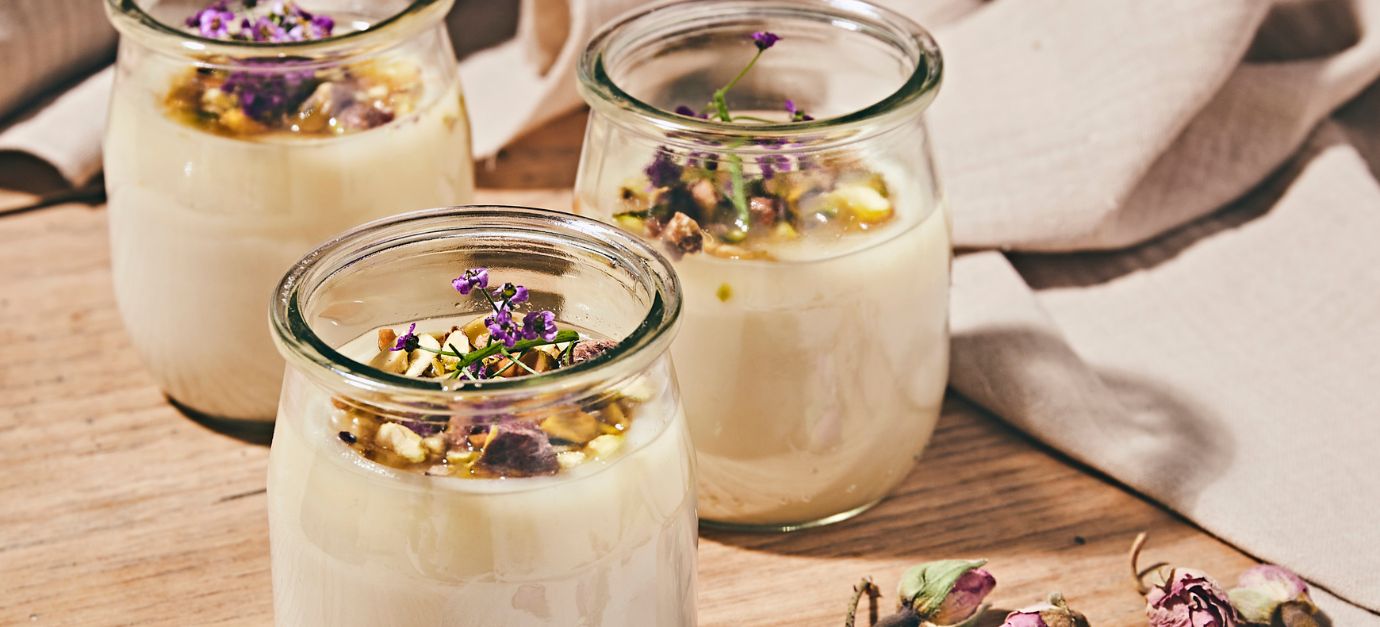 Delicious Lebanese flan with hints of pistachio and orange blosso…