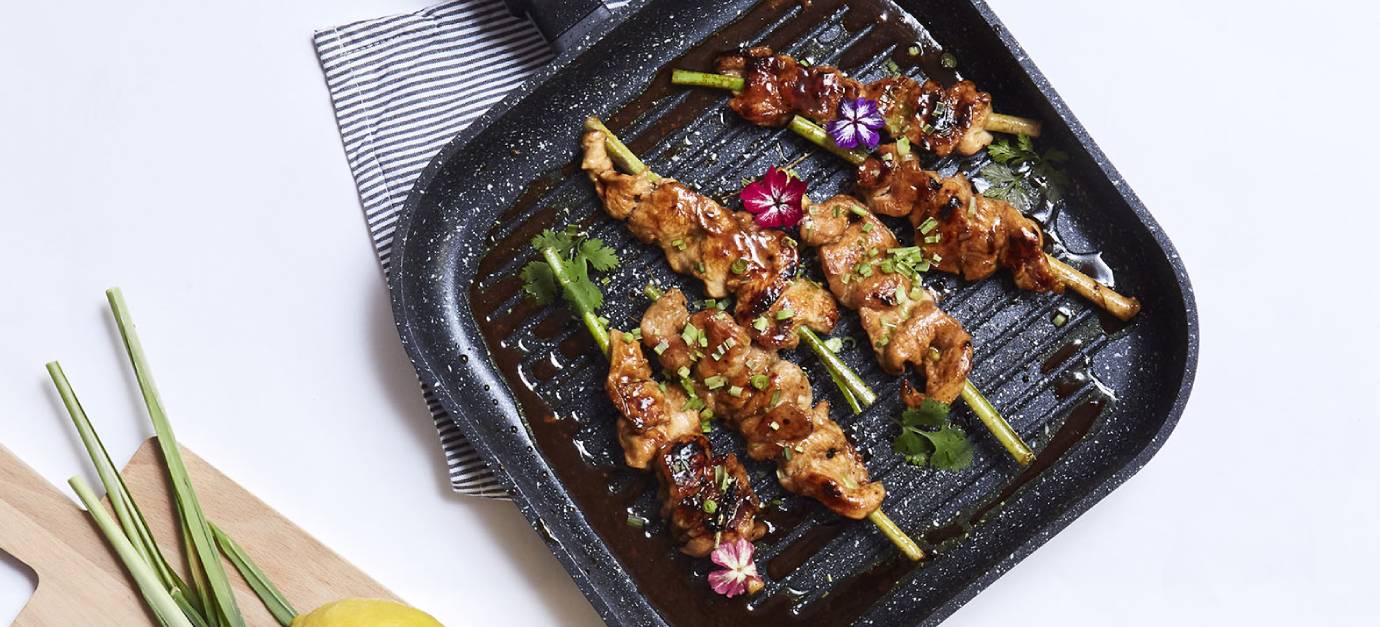 Lemongrass chicken skewers
Savory recipes
Spring
Summer
Fall
Winter
30 minutes to 1 hour
Easy
Grill
Poêle
Method
Peel and chop the garlic.
Chop the lemongrass sticks.
Slice the chicken lengthwise.
Prepare the marinade by mixing the garlic, chopped lemongrass, soy sauce, teriyaki sauce, and olive oil, then add the chicken.
Thread the chicken on wooden skewers, then brush with the remaining marinade.
Brown the skewers in a frying pan with some hot oil.
Serve with rice noodles and top with lime wedges, chopped cilantro, and peanuts.
 
Ingredients
2 cloves of garlic
2 sticks of lemongrass
3 chicken breasts
3 tbsp soy sauce
3 tbsp teriyaki sauce
2 spoonfuls of chopped peanuts
Rice noodles
3 sprigs of cilantro
Utensils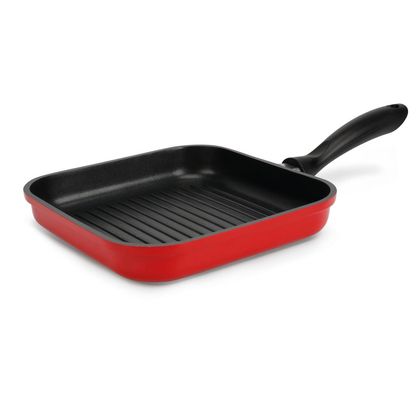 The benefits of a grill pan
With a grill pan you'll be able to recreate a barbecue effect, while avoiding that your foods stay in contact with fat or juices. Healthy and tasty!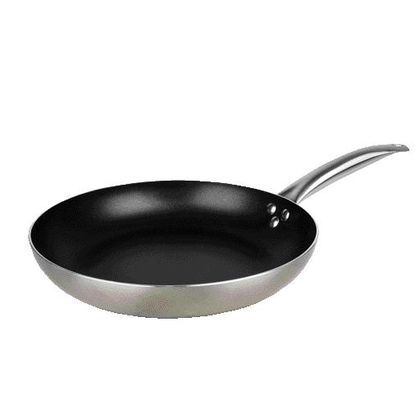 The benefits of cooking with a frying pan
With its round and shallow shape, this versatile utensil allows you to cook to your taste a variety of foods, from steaks to whole fish, burgers, meatballs, and all sorts of sauteed vegetables, pasta or cereals.
Other recipes for you
Here are some recipes you might also like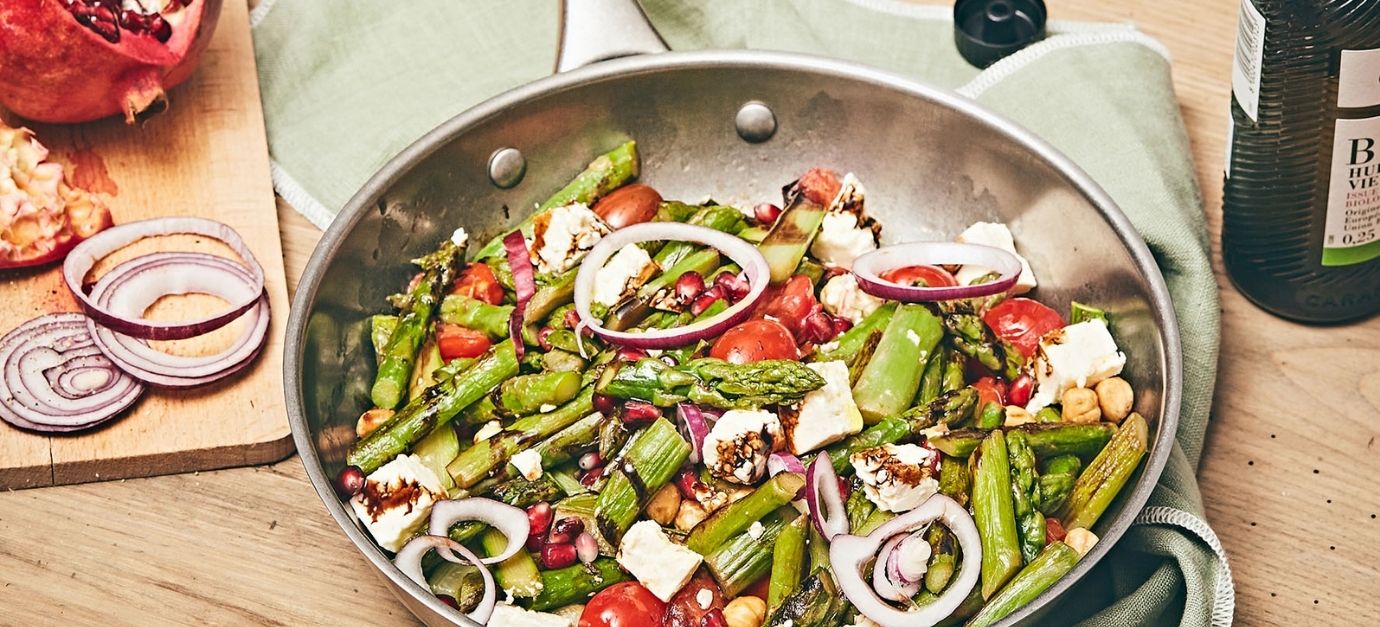 Sautéed asparagus salad with hazelnuts, feta cheese, pomegranate,…
A gourmet salad with a crunch!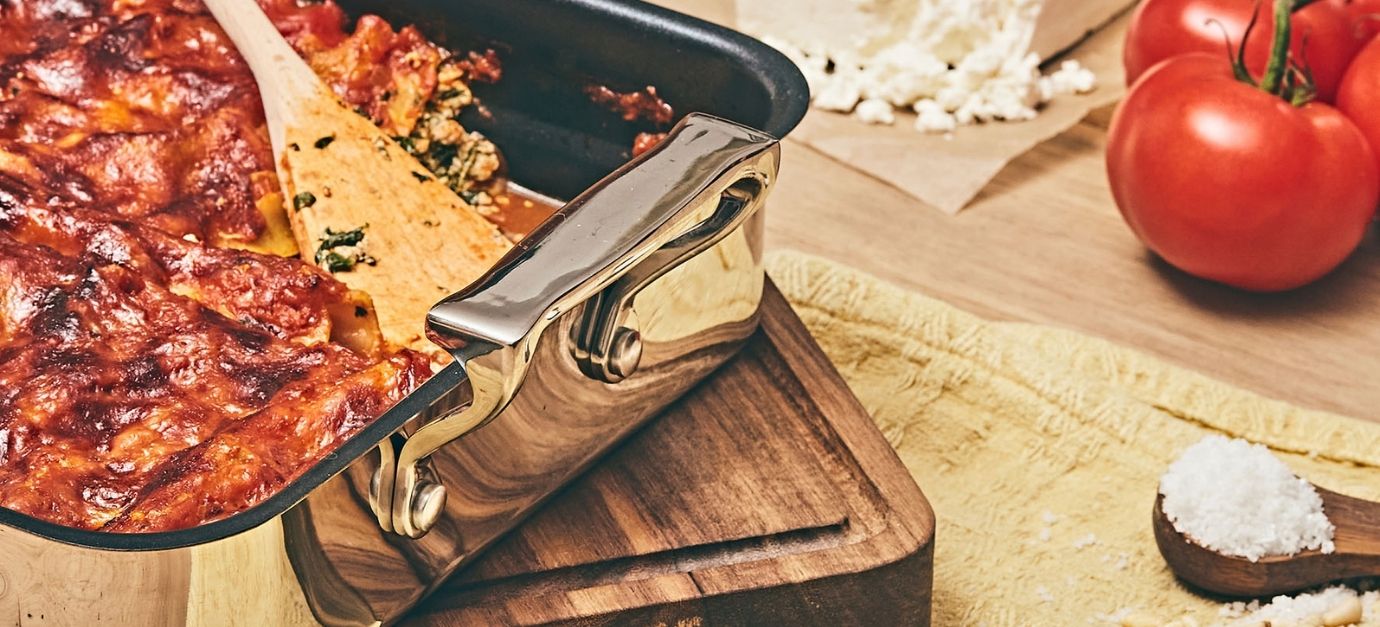 Cannelloni au gratin with veal, spinach, feta, and ricotta
The perfect recipe for cozy evenings!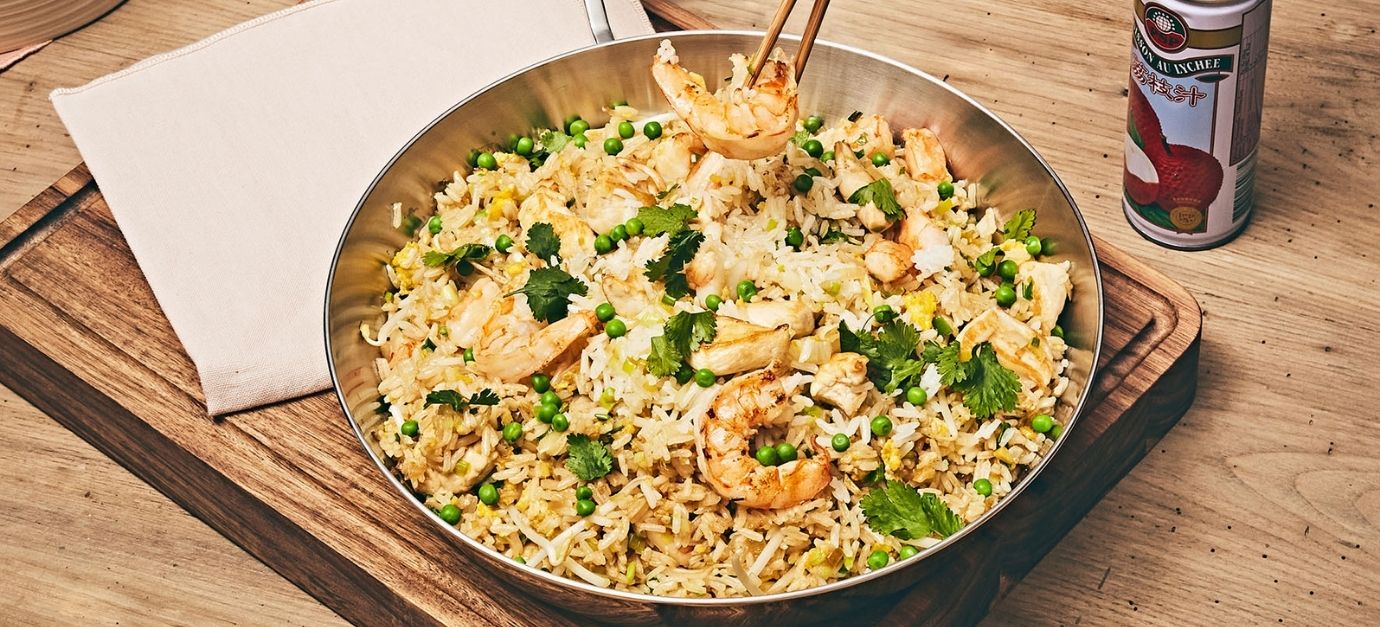 Cantonese rice with shrimp and chicken
A delicious recipe to share!