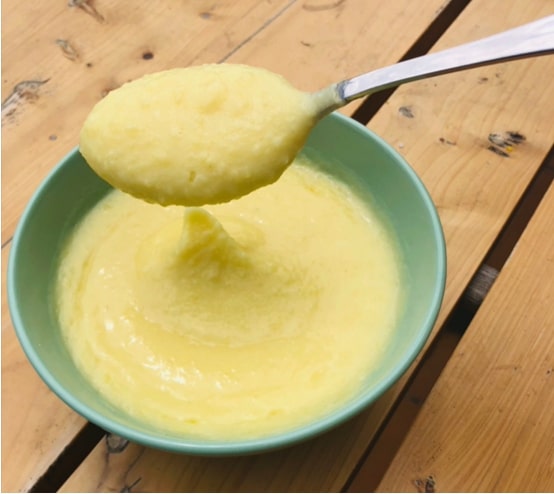 Yves Camdeborde's mashed potatoes puree
Savory recipes
Spring
Summer
Fall
Winter
30 minutes to 1 hour
Recette de Chef
Medium difficulty
Casserole
Method
Cut the butter into small cubes and place it in the freezer.
Wash then cook the unpeeled potatoes in boiling water with a dash of salt.
Heat the milk in a saucepan.
Once the potatoes are cooked (check by poking them with the tip of a knife), drain, peel, and mash them.
Once all the potatoes are mashed, gradually add the milk.
Season, add the frozen butter cubes, mix vigorously, and serve.
Ingredients
1 kg (2.2 lbs) potatoes
40 cl (1 and 2/3 cups) milk
200 g (3/4 cup + 2 tbsp) butter
Fine salt
Utensil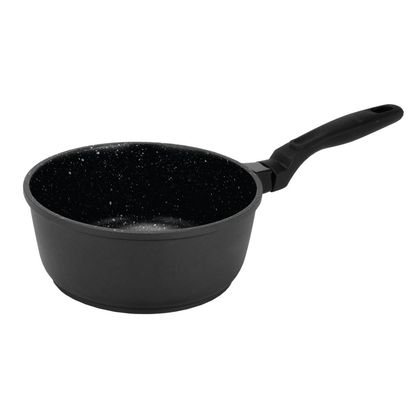 Why use a saucepan?
Sitram saucepans are versatile utensils fit for many preparations (soups, pasta, rice and sauces to name a few)
Other recipes for you
Here are some recipes you might also like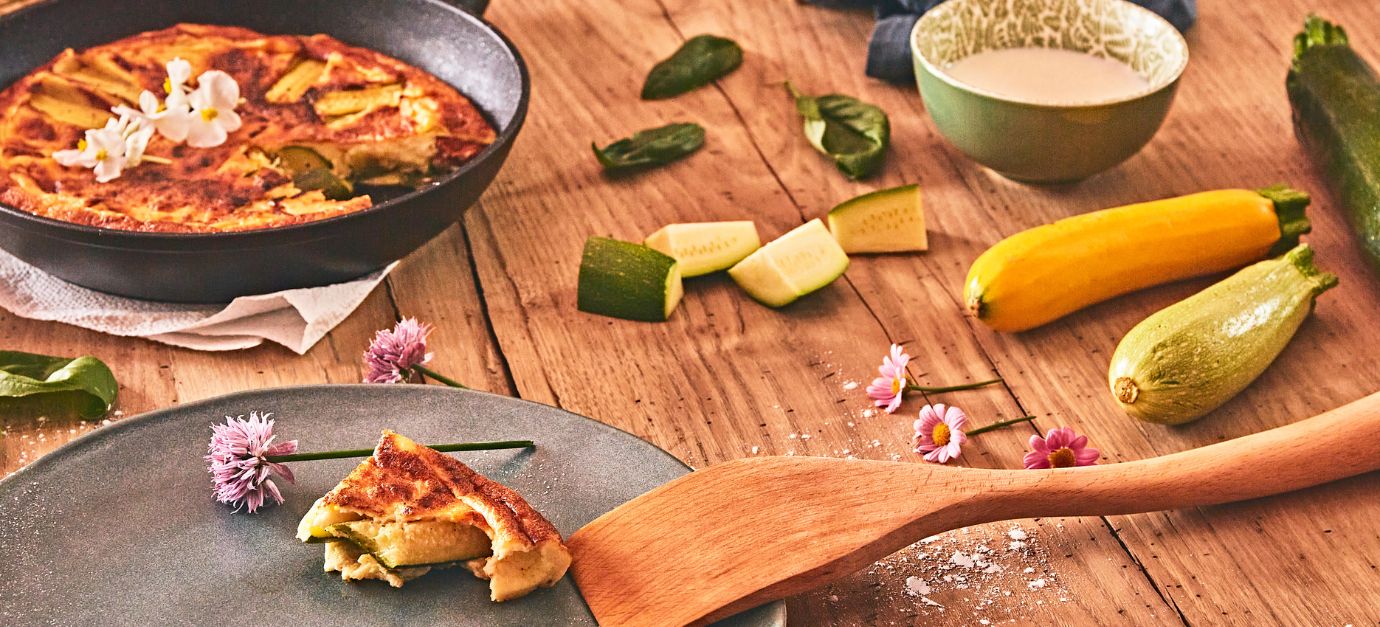 Pan-fried zucchini clafoutis
Easy, no-bake zucchini clafoutis.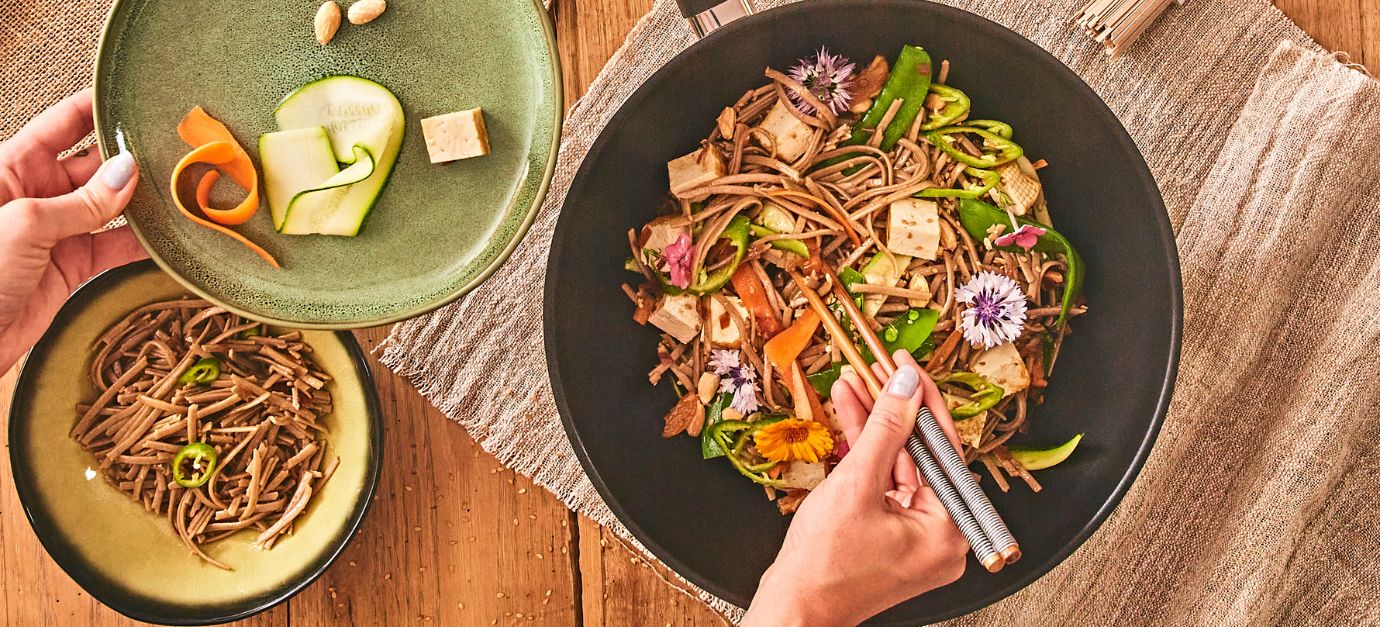 Soba noodle salad with grilled tofu
A colorful vegetarian salad with soba noodles, seasonal vegetable…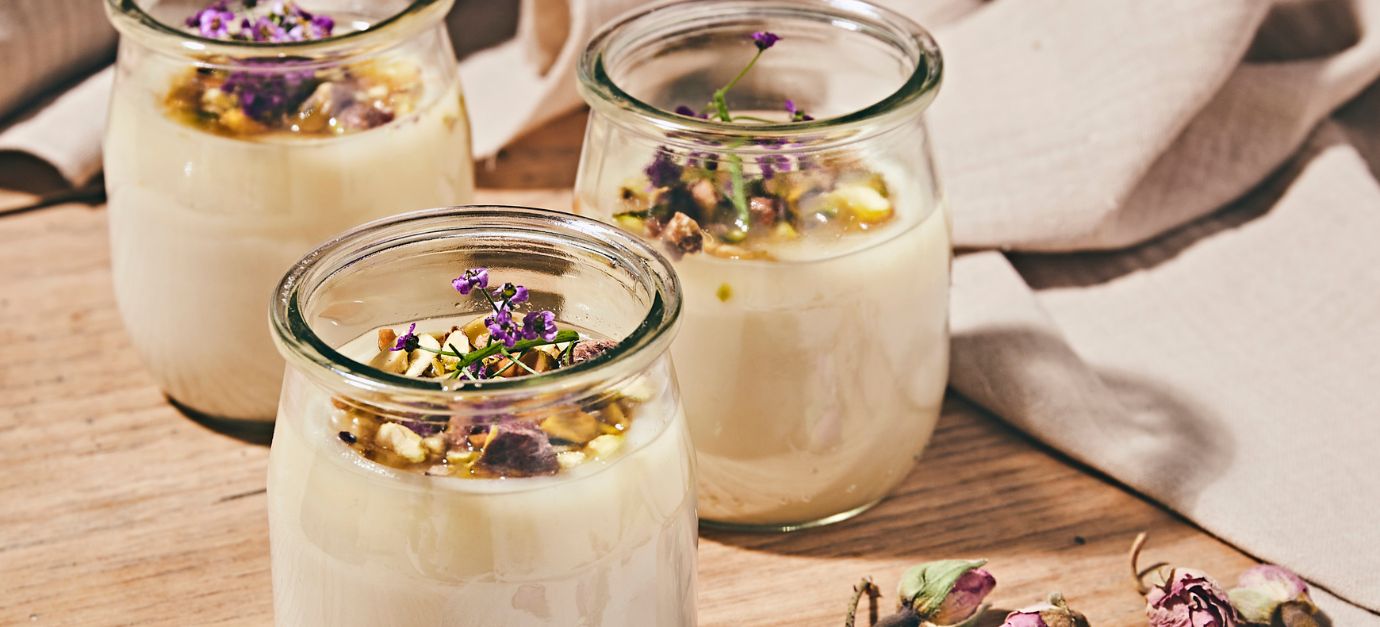 Delicious Lebanese flan with hints of pistachio and orange blosso…