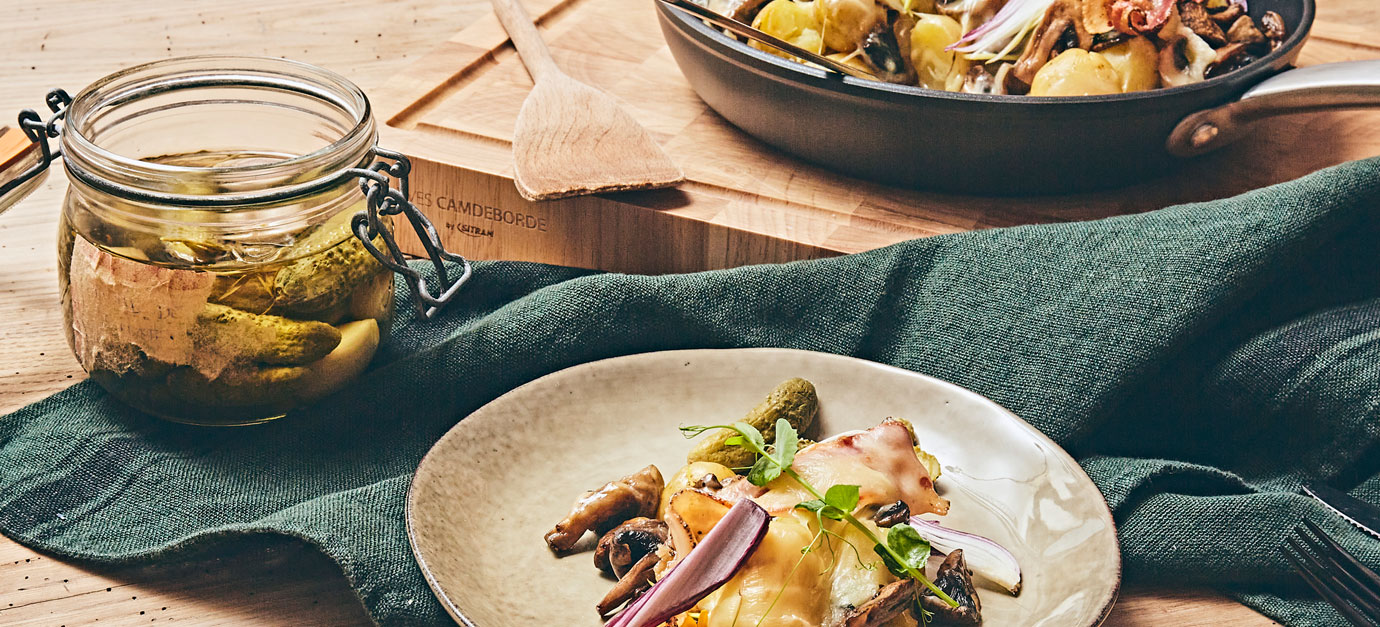 Oven-baked raclette
Savory recipes
Winter
Under 30 minutes
Easy
Plat à four
Poêle
Method
Preheat the oven to 165°C (330°F)
Steam the potatoes
Clean then cut the mushrooms into quarters
Fry the bacon in a dry frying pan with the sliced onion
Place the halved potatoes, mushrooms, onions, and slices of raclette cheese in an oven-safe dish or frying pan
Bake at 160°C (320°F) for 10 minutes
Serve immediately with the gherkins and a nice green salad.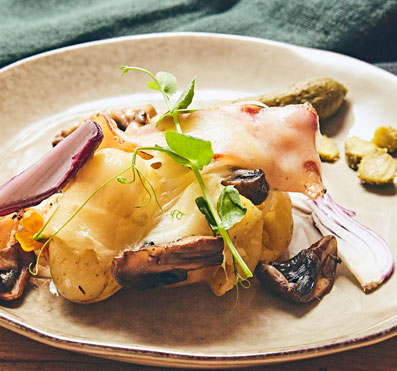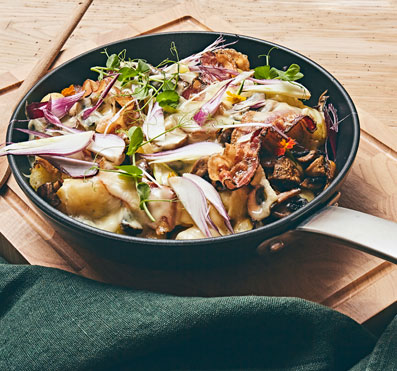 Ingredients
8 slices of raclette cheese
1 red onion
400 g (14 oz) baby potatoes
150 g (5.3 oz) mushrooms
8 thin slices of bacon
8 gherkins
Utensils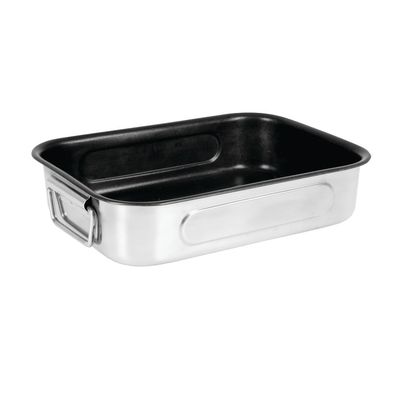 The benefits of cooking in the oven
Use an oven dish to prepare delicious roasts and vegetables au gratin as well as lovely hearty family recipes like lasagna or moussaka.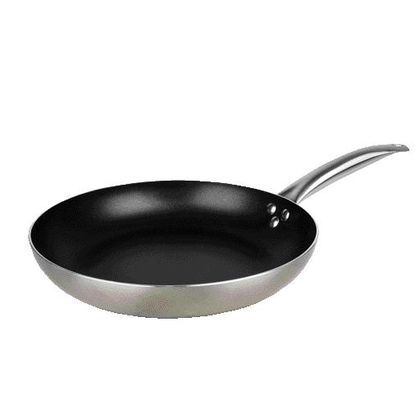 The benefits of cooking with a frying pan
With its round and shallow shape, this versatile utensil allows you to cook to your taste a variety of foods, from steaks to whole fish, burgers, meatballs, and all sorts of sauteed vegetables, pasta or cereals.
Other recipes for you
Here are some recipes you might also like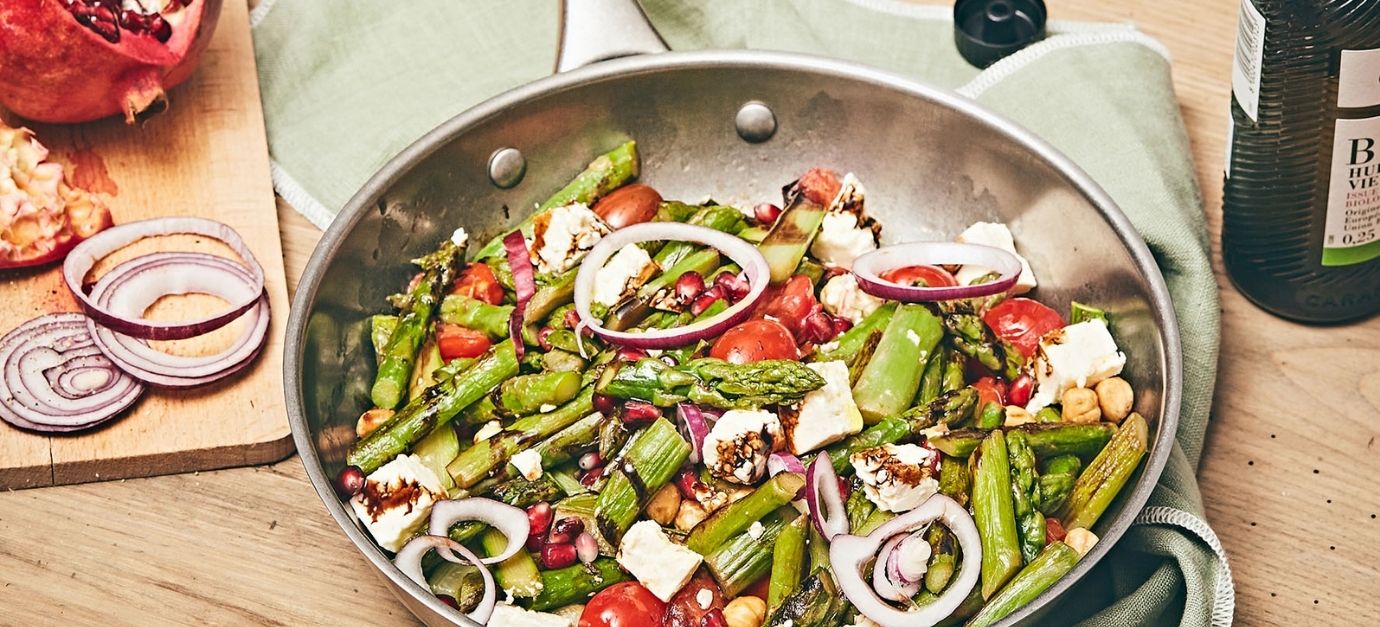 Sautéed asparagus salad with hazelnuts, feta cheese, pomegranate,…
A gourmet salad with a crunch!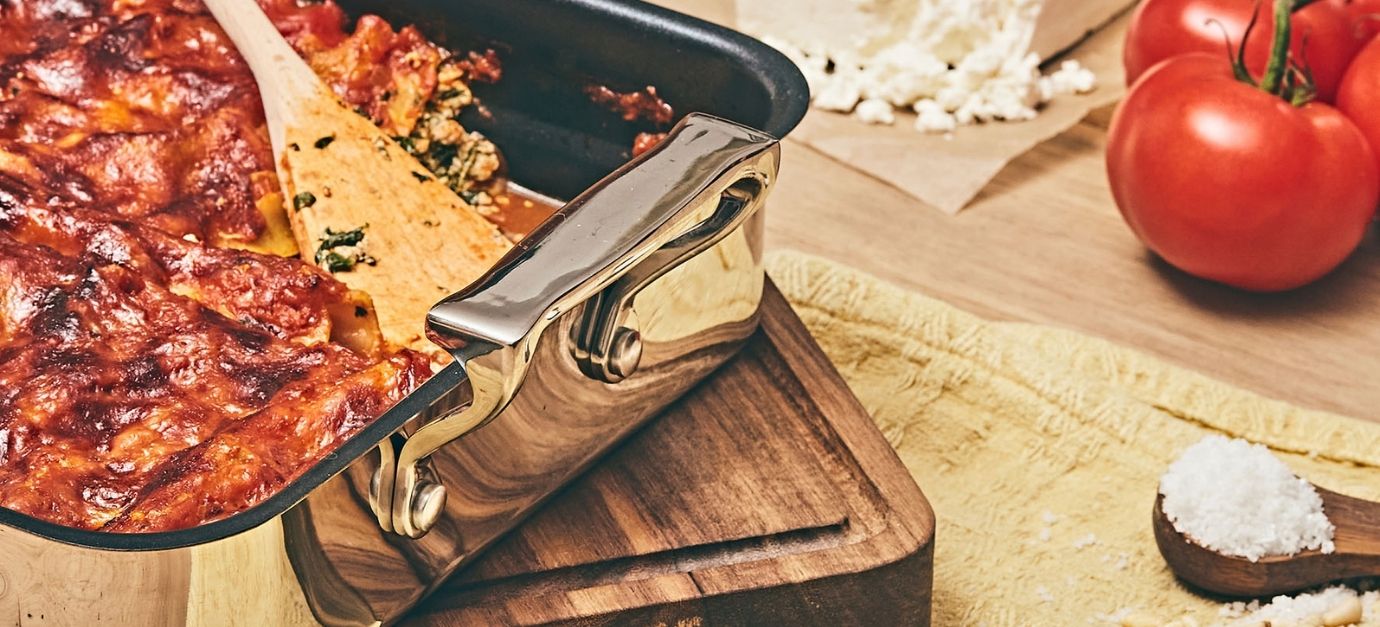 Cannelloni au gratin with veal, spinach, feta, and ricotta
The perfect recipe for cozy evenings!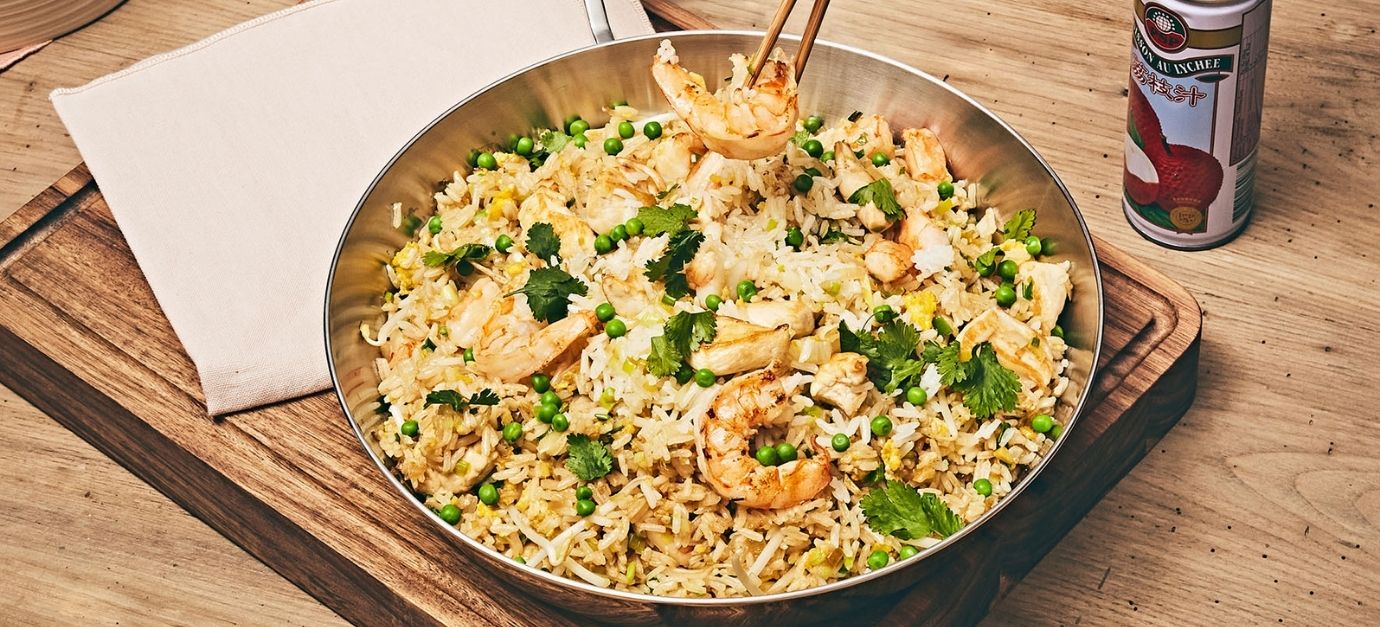 Cantonese rice with shrimp and chicken
A delicious recipe to share!