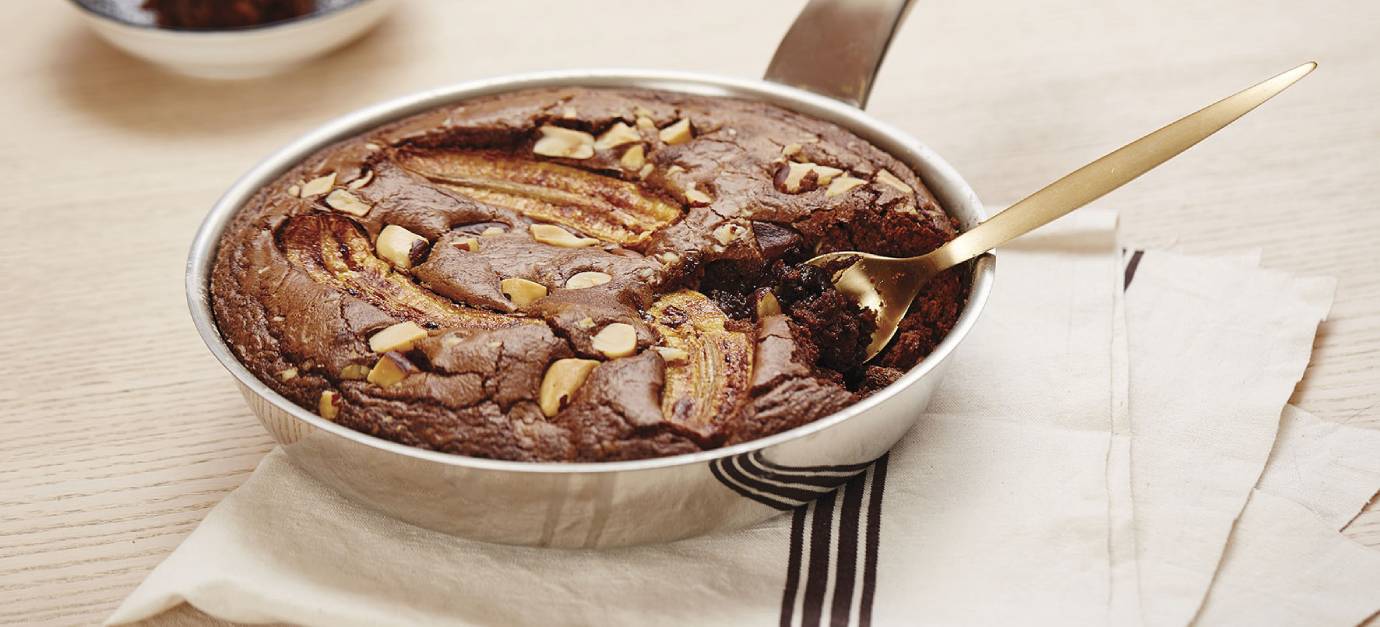 Pan-cooked chocolate brownie
Sweet recipes
Spring
Summer
Fall
Winter
1+ hour
Easy
Poêle
Method
Preheat the oven to 160°C (320°F).
Melt the chocolate and butter in a recipient in a double boiler.
In a large bowl, mix the eggs and sugar until they are white.
Add the chocolate and butter mixture.
Stir in the flour and baking powder, then add the Brazil nuts and stir gently.
Butter a stainless steel frying pan.
Peel the bananas, then cut them in half lengthwise.
Pour the chocolate batter into the pan and top with the banana halves.
Bake for 60 minutes. A few minutes before serving, sprinkle the bananas with sugar and caramelize.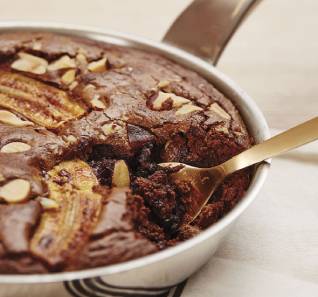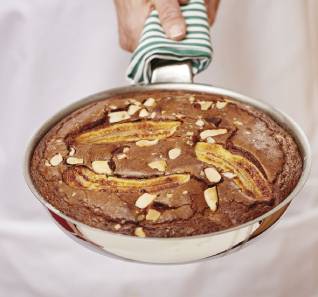 Ingredients
250 g (8.8 oz) milk chocolate
250 g (1 cup) semi-salted butter
250 g (1 and 1/4 cups) + 1 tbsp sugar
180 g (1 and 1/4 cups) flour
100 g (3.5 oz) Brazil nuts
40 g (1.4 oz) bitter cocoa powder
1 tsp baking powder
4 eggs
4 bananas
Utensil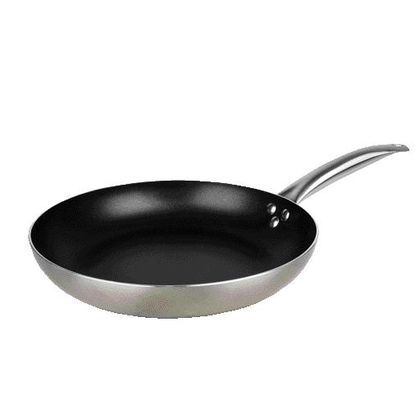 The benefits of cooking with a frying pan
With its round and shallow shape, this versatile utensil allows you to cook to your taste a variety of foods, from steaks to whole fish, burgers, meatballs, and all sorts of sauteed vegetables, pasta or cereals.
Other recipes for you
Here are some recipes you might also like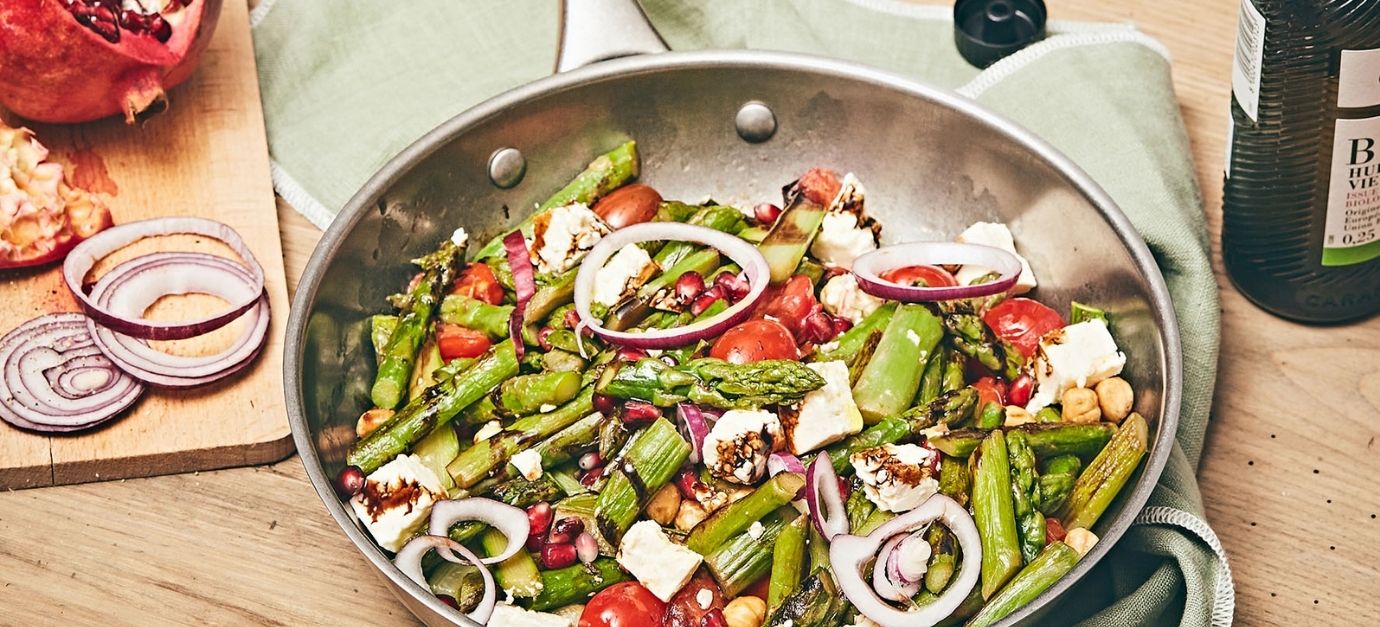 Sautéed asparagus salad with hazelnuts, feta cheese, pomegranate,…
A gourmet salad with a crunch!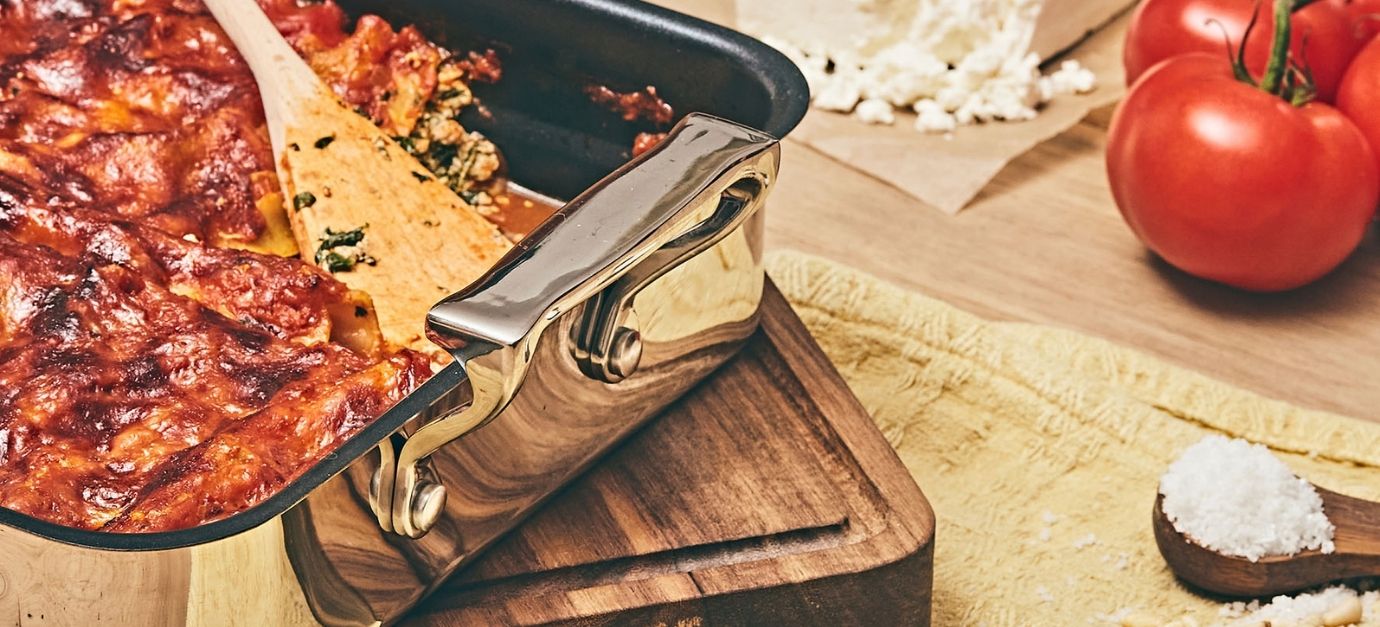 Cannelloni au gratin with veal, spinach, feta, and ricotta
The perfect recipe for cozy evenings!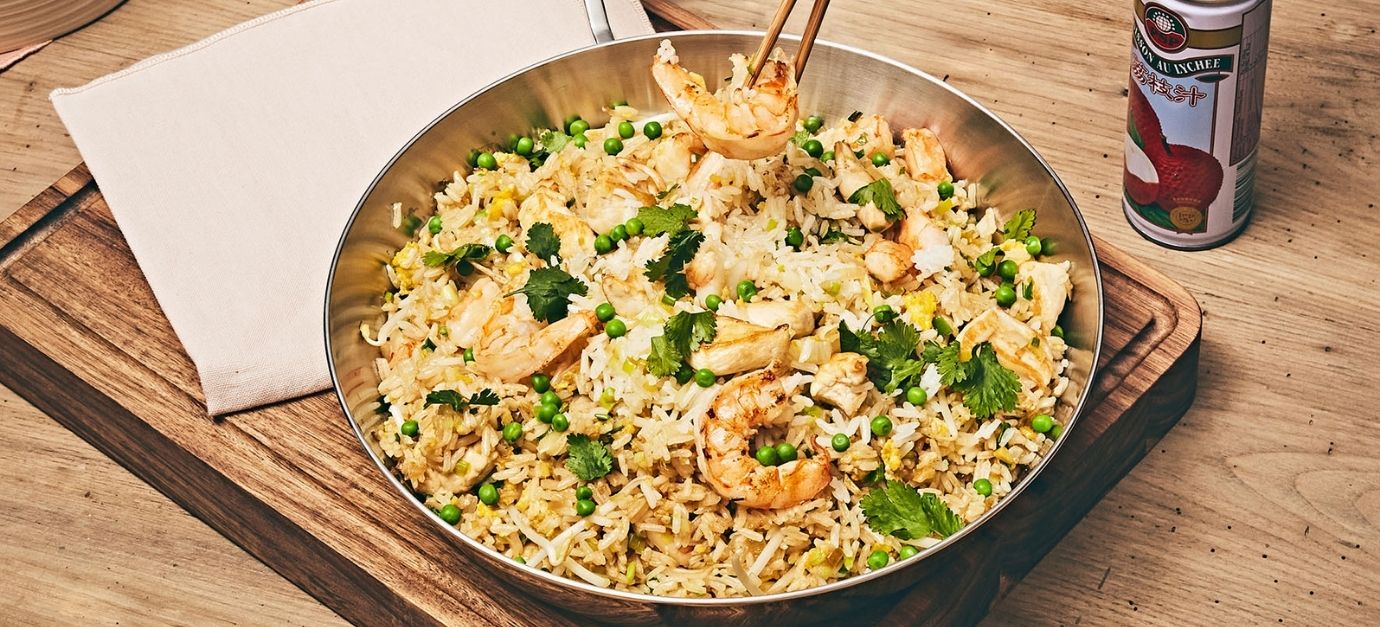 Cantonese rice with shrimp and chicken
A delicious recipe to share!