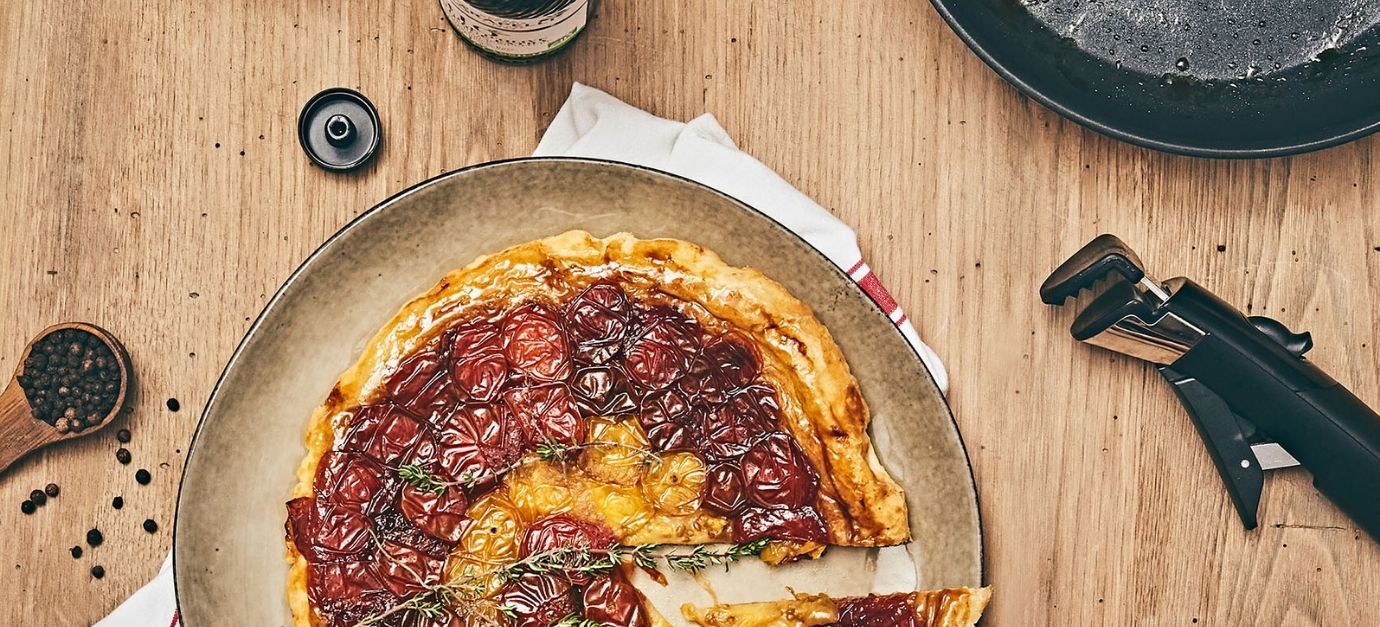 Pan-cooked tomato Tarte Tatin
Savory recipes
Spring
Summer
30 minutes to 1 hour
Végétarienne
Easy
Poêle
Method
Preheat the oven to 200°C

Peel the garlic cloves then chop them finely

Cut the cherry tomatoes in half lengthwise

Heat some olive oil and the sugar in a frying pan until it caramelizes, then dilute with the balsamic vinegar

Arrange the tomatoes in the pan so they are pressed firmly together. Cook over low heat for 10-15 minutes until the tomatoes turn into confit

Top with the garlic and some thyme leaves. Season to taste.

Unroll the puff pastry over the tomatoes, brush with the egg yolk, and bake for 15 minutes in the oven.

Remove from the pan (flip into a plate) and serve hot or cold.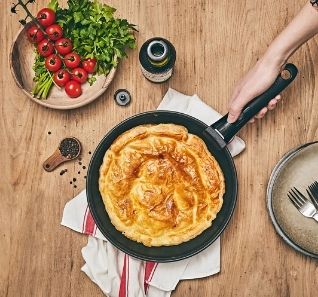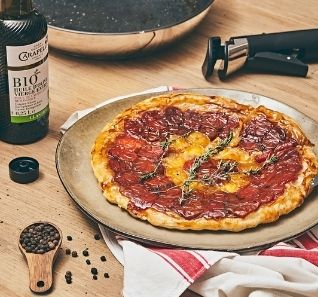 Ingredients
1 puff pastry

50 g sugar

8 cl balsamic vinegar

500 g cherry tomatoes

2 cloves of garlic

3 sprigs of thyme

Olive oil

1 egg yolk
Utensil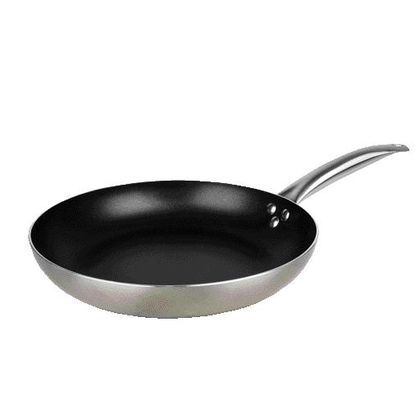 The benefits of cooking with a frying pan
With its round and shallow shape, this versatile utensil allows you to cook to your taste a variety of foods, from steaks to whole fish, burgers, meatballs, and all sorts of sauteed vegetables, pasta or cereals.
Other recipes for you
Here are some recipes you might also like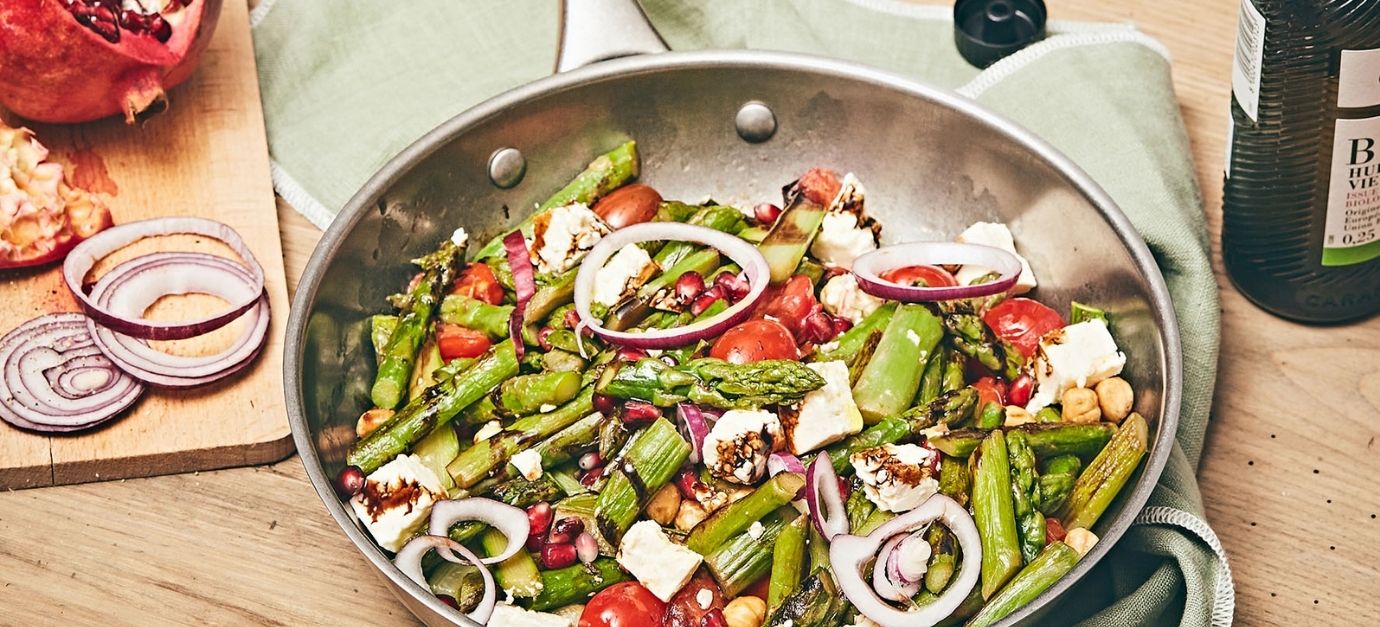 Sautéed asparagus salad with hazelnuts, feta cheese, pomegranate,…
A gourmet salad with a crunch!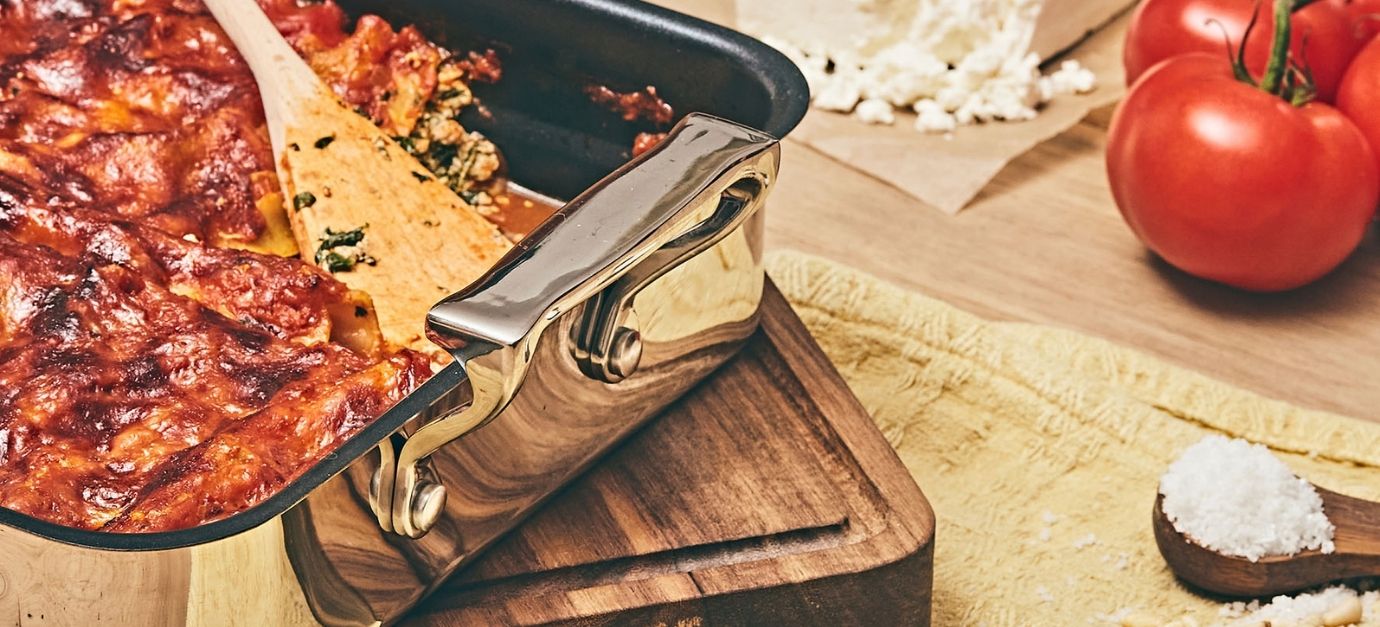 Cannelloni au gratin with veal, spinach, feta, and ricotta
The perfect recipe for cozy evenings!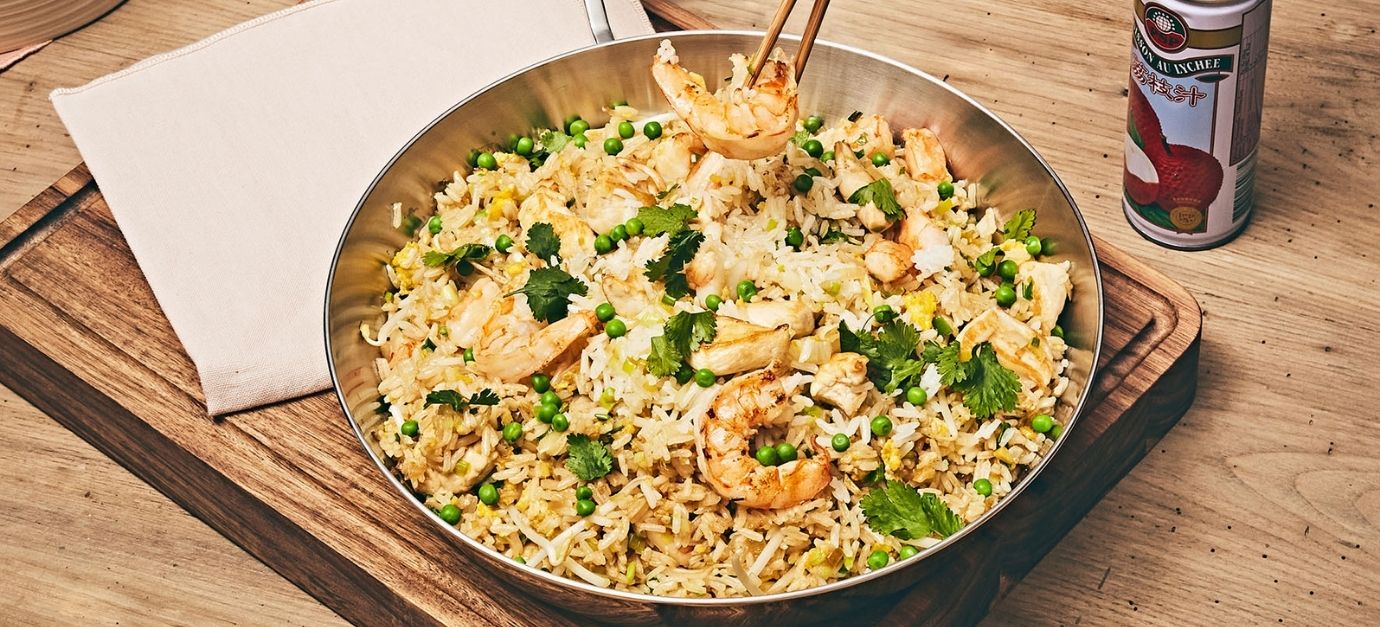 Cantonese rice with shrimp and chicken
A delicious recipe to share!