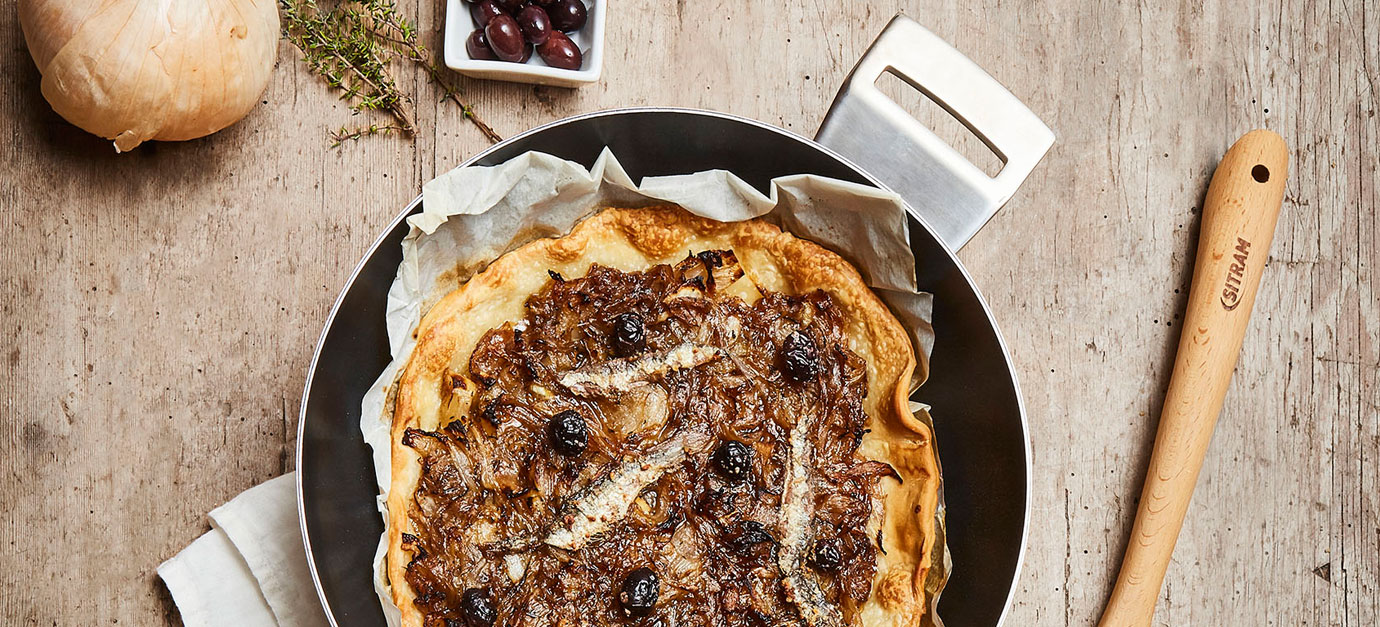 Pissaladière
Savory recipes
Spring
Summer
Fall
Winter
1+ hour
Easy
Sauteuse
Prep time
30 minutes + 1 hour of rest
Cooking time
35 + 3 minutes
Method
Sift the flour and a pinch of salt into a large bowl.
Dissolve the yeast in a tiny bit of warm water and mix into the flour. Gradually add 20 cl (4/5 cup) of water and knead the dough for around 15 minutes.
Cover with a cloth and let sit for 1 hour.
Preheat the oven to 210°C (410°F).
Peel and chop the onions finely.
Fry the onions in olive oil with the thyme.
When they are brown, add the white wine, vinegar, and sugar and let simmer for 20 minutes over low heat.
Roll out the dough and bake for 15 minutes.
Remove the baking sheet and top the dough with a thin layer of onions. Add the anchovies and the Parmesan cheese.
Brown the pissaladière for 3 minutes in the oven (grill setting), remove, and sprinkle with olives.
Enjoy!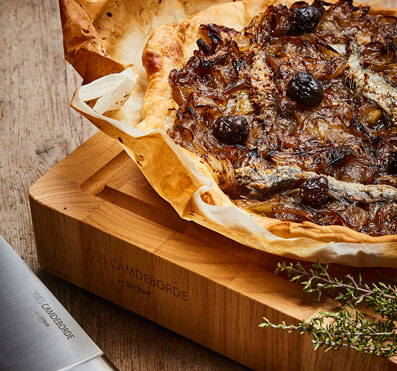 Ingredients
The dough:
250 g (2 cups) flour
10 g (1 tbsp) fresh yeast
Salt
Topping:
4 chopped onions
15 anchovy fillets in oil
12 black "niçoises" olives
50 g (1/2 cup) grated Parmesan cheese
1 sprig of thyme
50 cl (2 cups) dry white wine
1 tbsp balsamic vinegar
2 tbsp extra virgin olive oil
2 tbsp superfine sugar
Utensil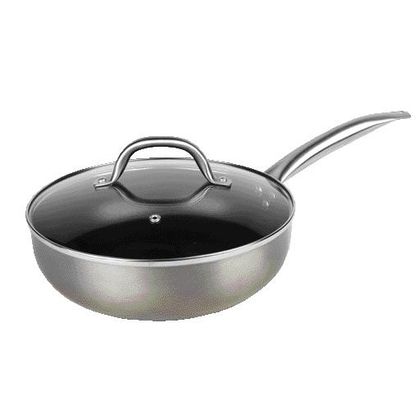 Why use a sauté pan?
Deeper than a frying pan - and just as versatile, a sauté pan allows you to cook generous portions and complete meals.
Other recipes for you
Here are some recipes you might also like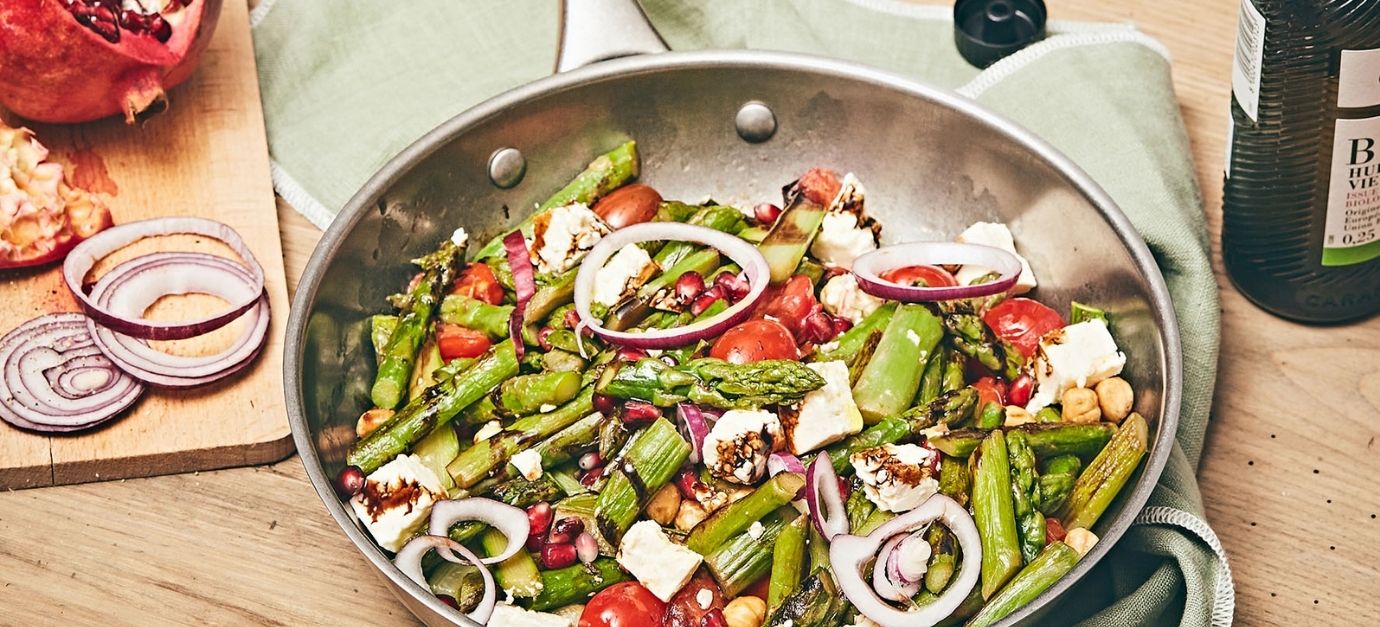 Sautéed asparagus salad with hazelnuts, feta cheese, pomegranate,…
A gourmet salad with a crunch!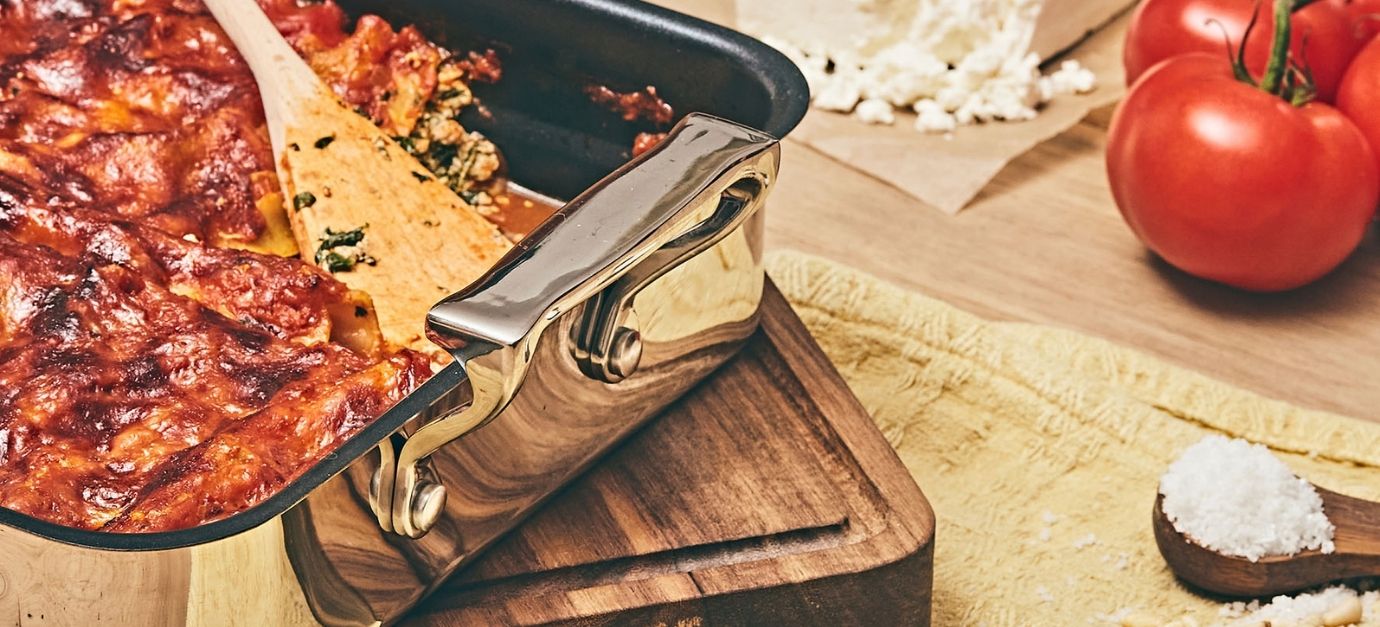 Cannelloni au gratin with veal, spinach, feta, and ricotta
The perfect recipe for cozy evenings!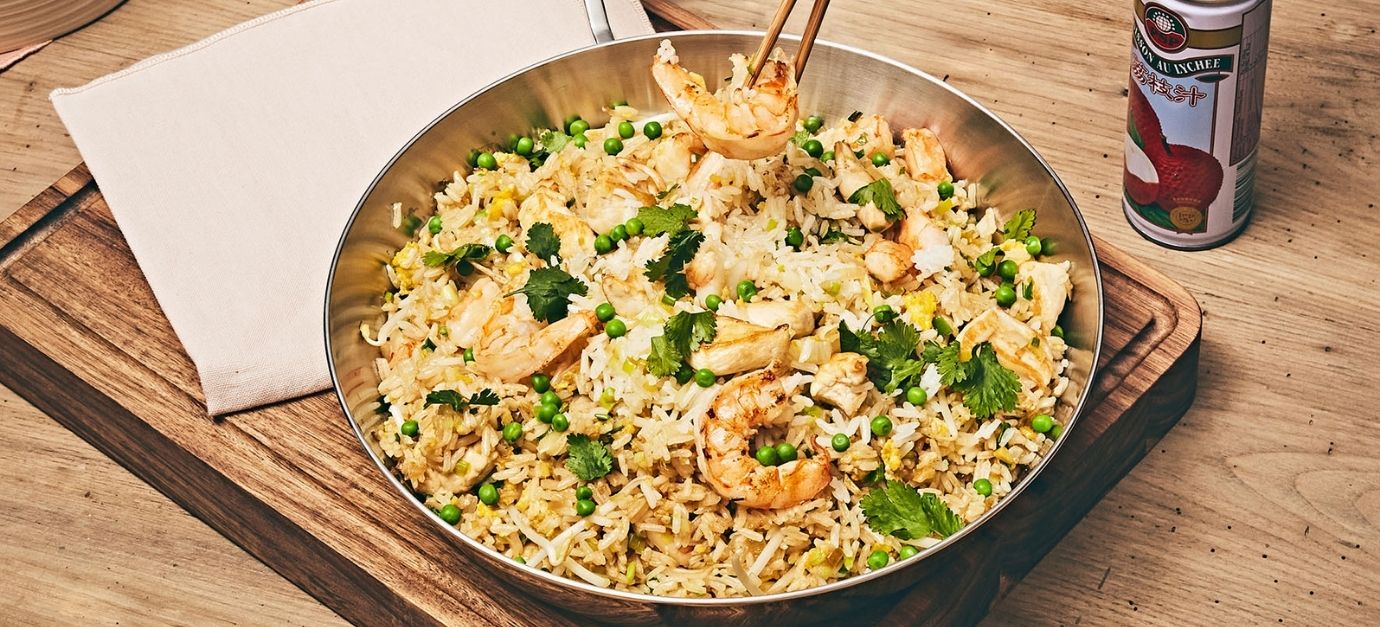 Cantonese rice with shrimp and chicken
A delicious recipe to share!