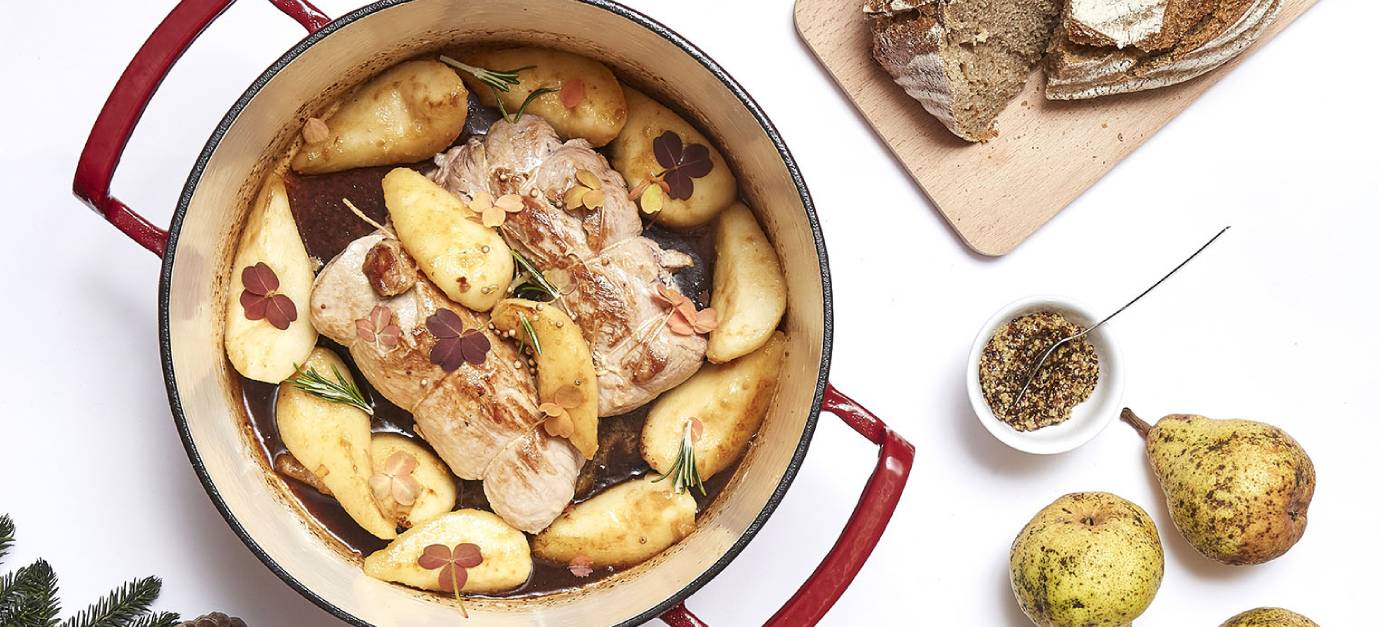 Pork tenderloin with mustard and pear
Savory recipes
Spring
Summer
Fall
Winter
Under 30 minutes
Recette de fête
Medium difficulty
Cocotte en fonte
Method
Preheat the oven to 200°C (392°F).
Cut the pork into four equal-sized pieces of 160-180 g (5.6-6.3 oz) each.
Make the marinade by mixing the mustard, oil, and maple syrup.
Add the pork pieces to the marinade and let sit for at least 30 minutes.
Cut the pears into thick slices.
Brush the pears with the marinade and place them in the bottom of a cast iron Dutch oven.
Sear each side of the pork medallions in a preheated frying pan. Season with salt and pepper.
Place the tenderloins over the pears and coat with the remaining marinade. Add the rosemary sprigs and bake in the oven for 10 minutes. Make sure the internal temperature is 85°C (185°F).
 
Ingredients
1 pork tenderloin
2 pears
1 tbsp whole grain mustard
2 tbsp maple syrup
2 tsp olive oil
2 sprigs of rosemary
Salt, pepper
Utensil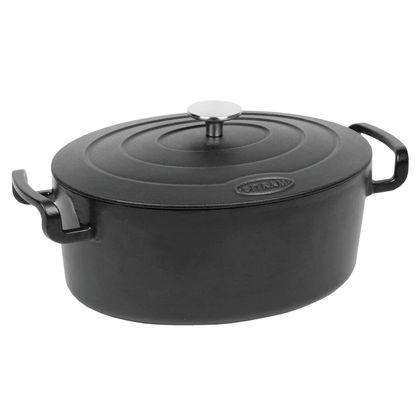 Why cook in a Dutch Oven?
Dutch ovens are ideal for slow cooked, simmered dishes. You can use the in the oven as well as the stovetop, and they will keep your meal warm when served at table.
Other recipes for you
Here are some recipes you might also like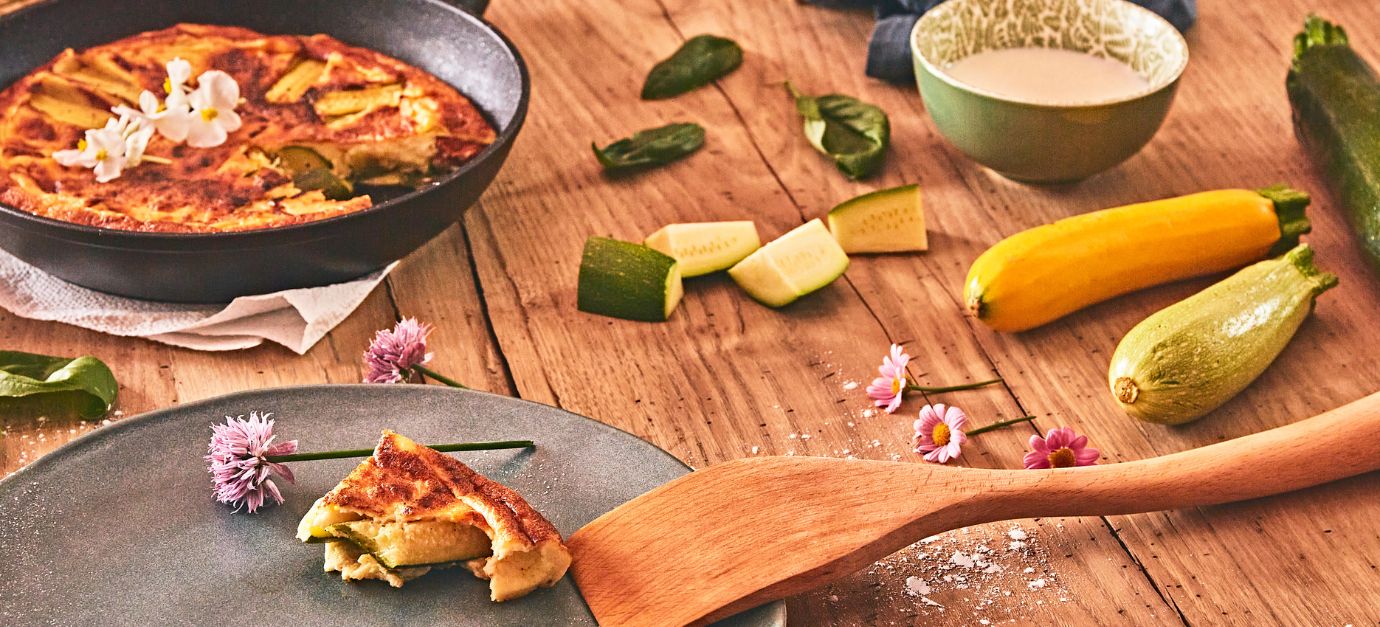 Pan-fried zucchini clafoutis
Easy, no-bake zucchini clafoutis.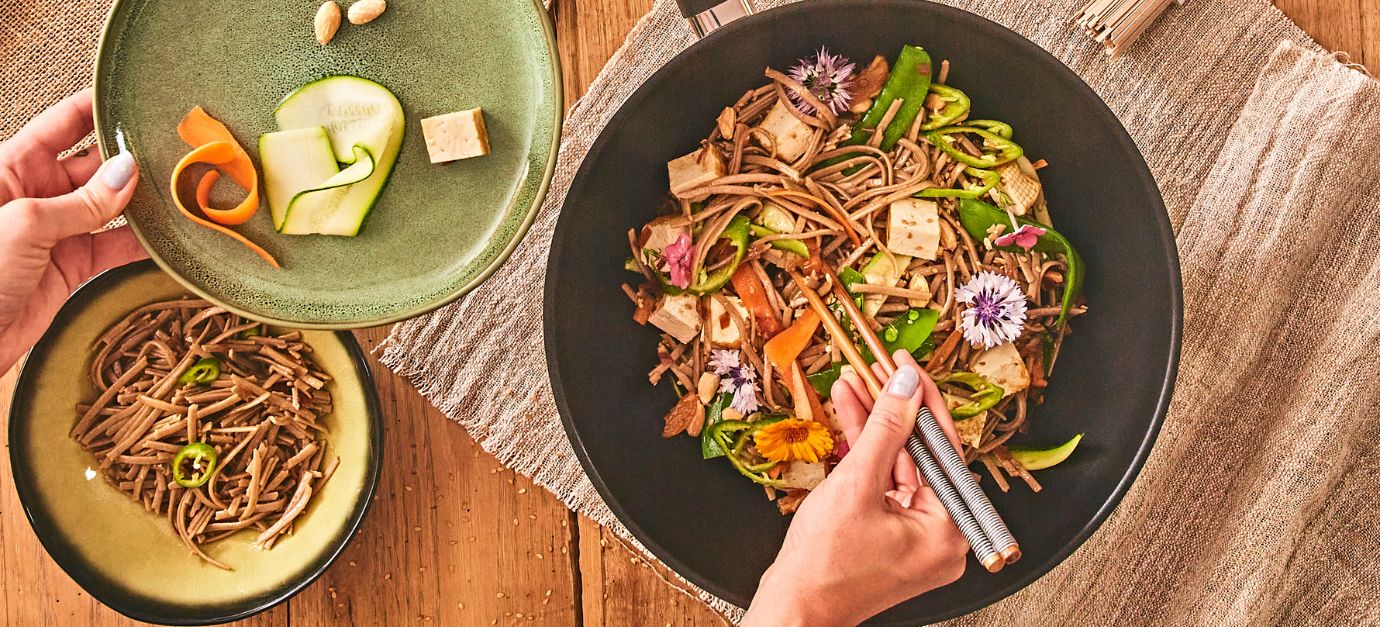 Soba noodle salad with grilled tofu
A colorful vegetarian salad with soba noodles, seasonal vegetable…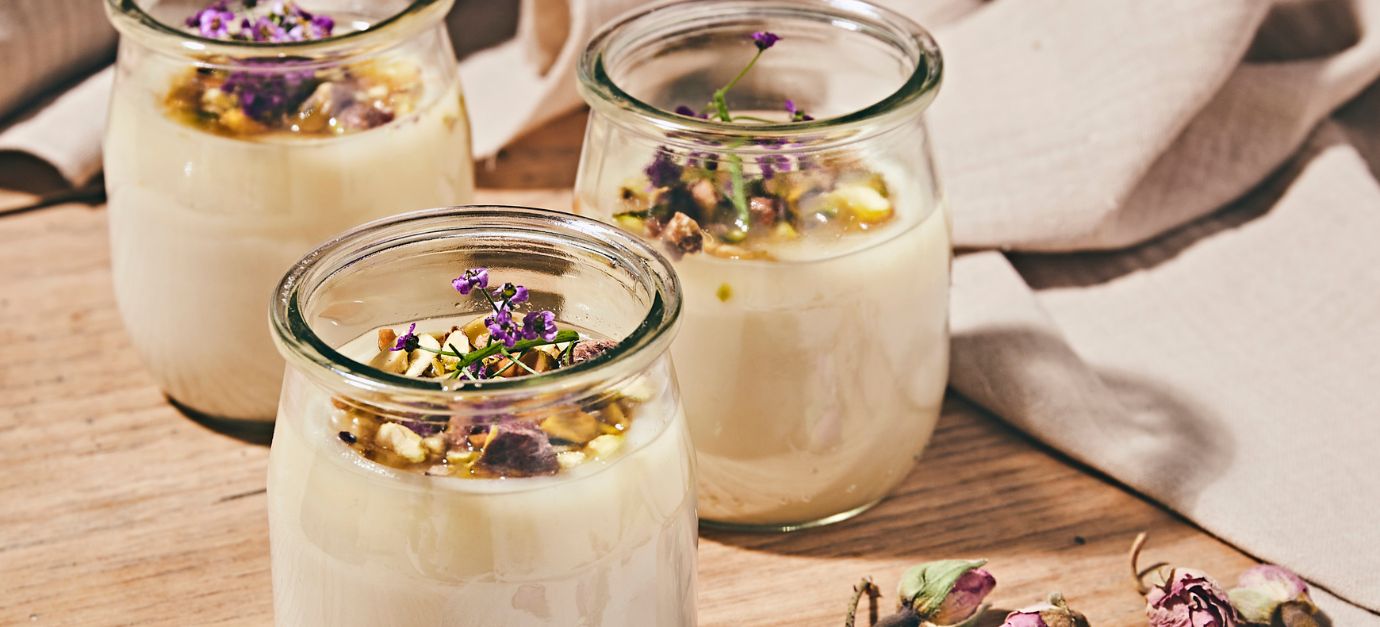 Delicious Lebanese flan with hints of pistachio and orange blosso…