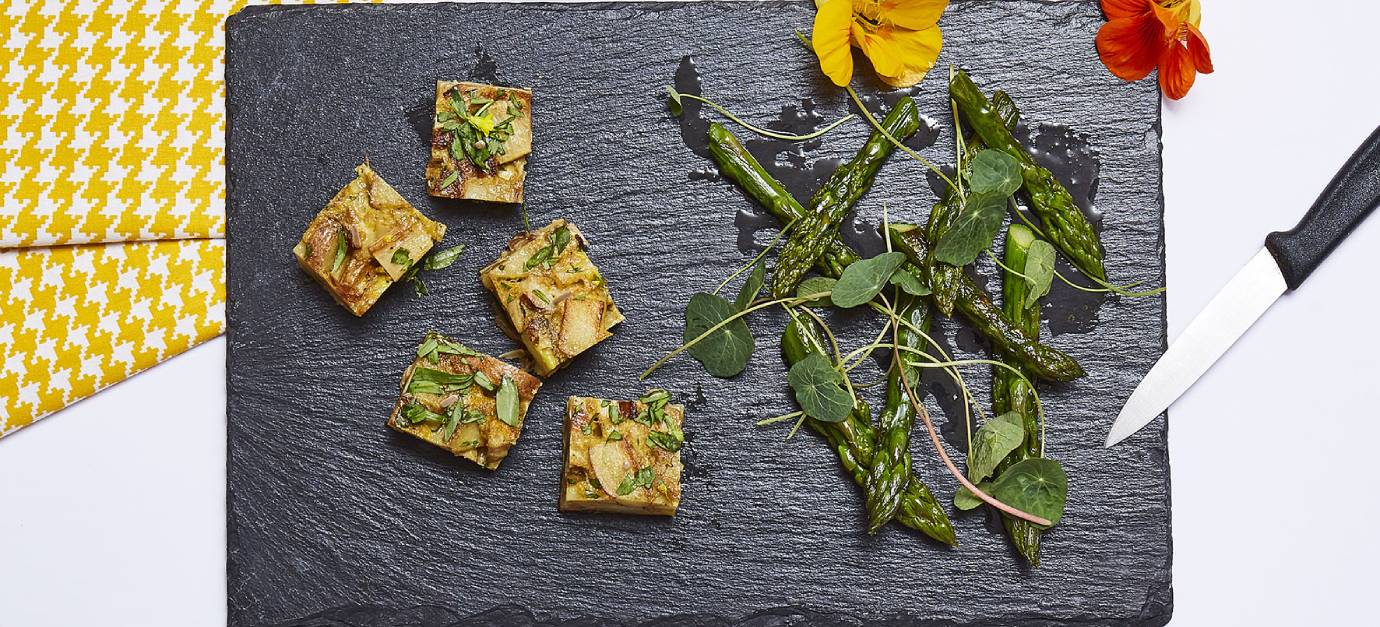 Potato and asparagus frittata
Savory recipes
Spring
30 minutes to 1 hour
Easy
Poêle
Method
Wash the asparagus, cut off the hard stems, peel the lower third, then cut into 1 cm pieces.
Scrub the potatoes under running water, then cut them into thin slices (do not peel the skin).
Chop the tarragon leaves.
Whisk the eggs with the cream and a pinch of salt.
Brown the asparagus with the oil in an ovenproof frying pan, then set the asparagus aside.
Fry the potatoes in the same pan for 5 minutes.
Preheat the oven to 130-150°C (265-300°F)
In a large bowl, mix the asparagus and potatoes, add the eggs and cream, then season with salt and freshly ground pepper.
Melt the butter in the stainless steel frying pan, add the egg mixture, cook over low heat for 10 minutes, then finish cooking in the oven.
Remove the frittata from the oven, cut it into squares, and serve hot or cold.
Ingredients
400 g (14 oz) green asparagus
4 medium-sized red potatoes
8 eggs
4 tbsp liquid cream
2 tbsp olive oil
2 tbsp butter
2 sprigs of tarragon
Salt
Utensil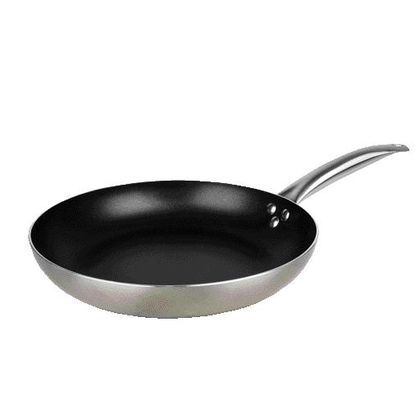 The benefits of cooking with a frying pan
With its round and shallow shape, this versatile utensil allows you to cook to your taste a variety of foods, from steaks to whole fish, burgers, meatballs, and all sorts of sauteed vegetables, pasta or cereals.
Other recipes for you
Here are some recipes you might also like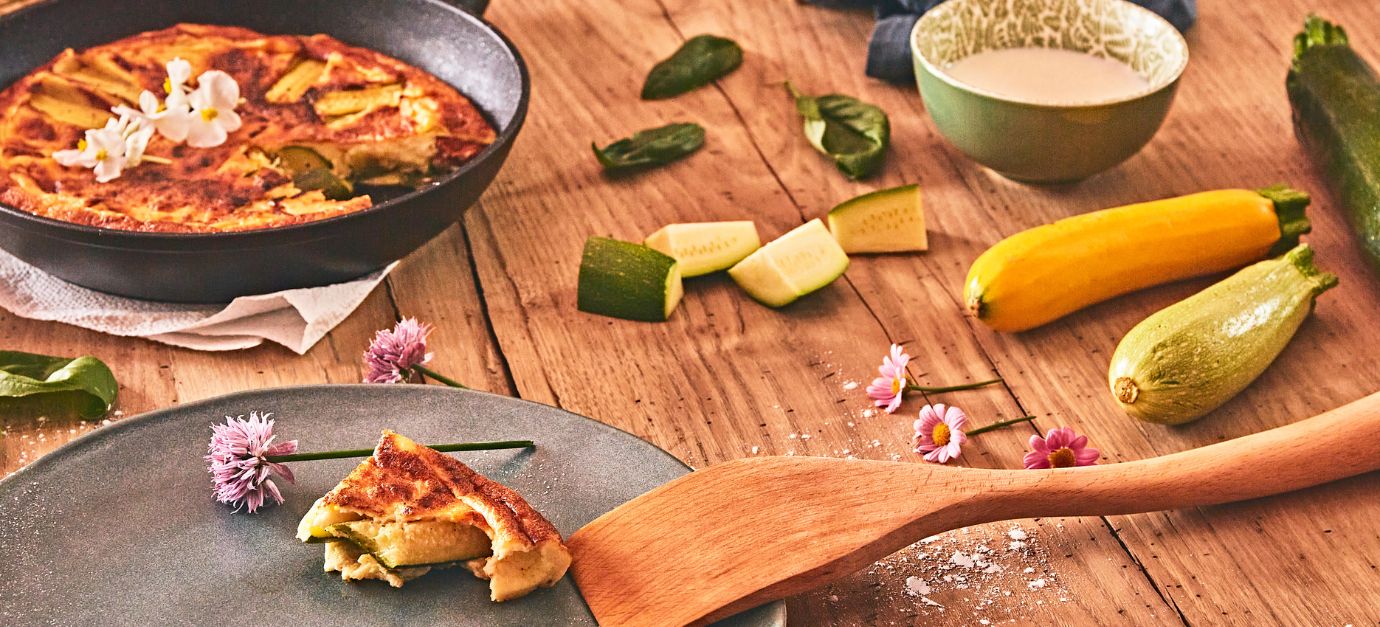 Pan-fried zucchini clafoutis
Easy, no-bake zucchini clafoutis.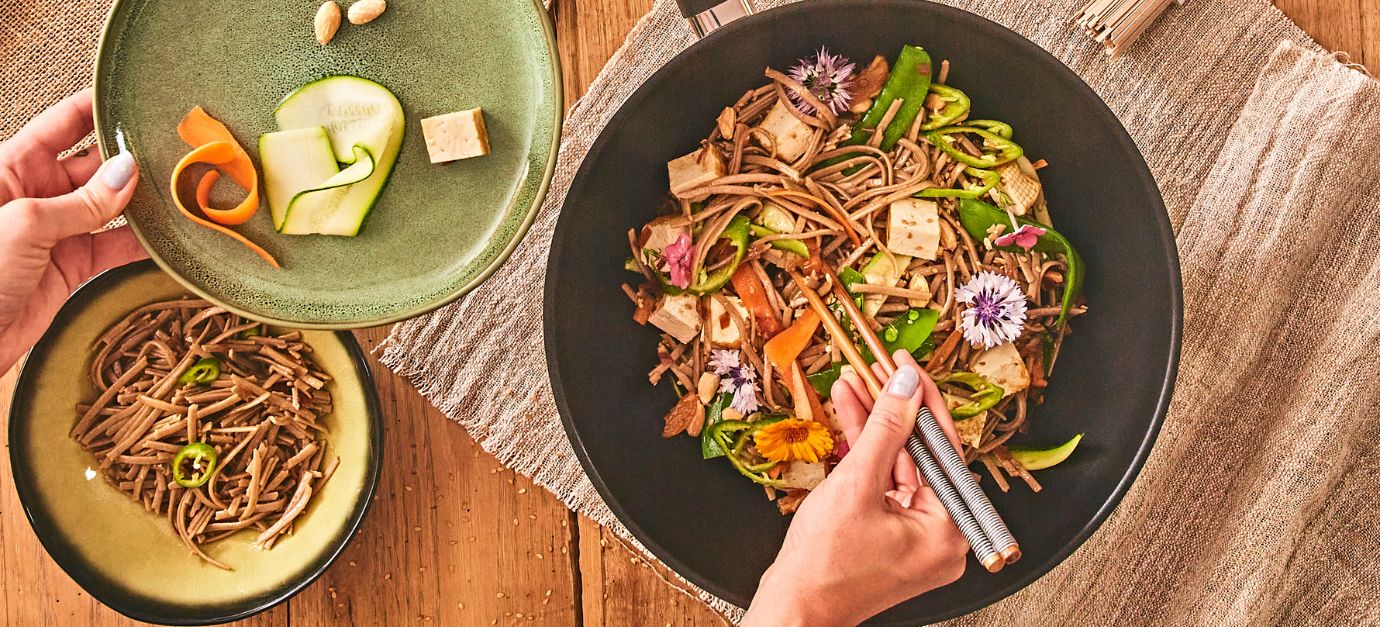 Soba noodle salad with grilled tofu
A colorful vegetarian salad with soba noodles, seasonal vegetable…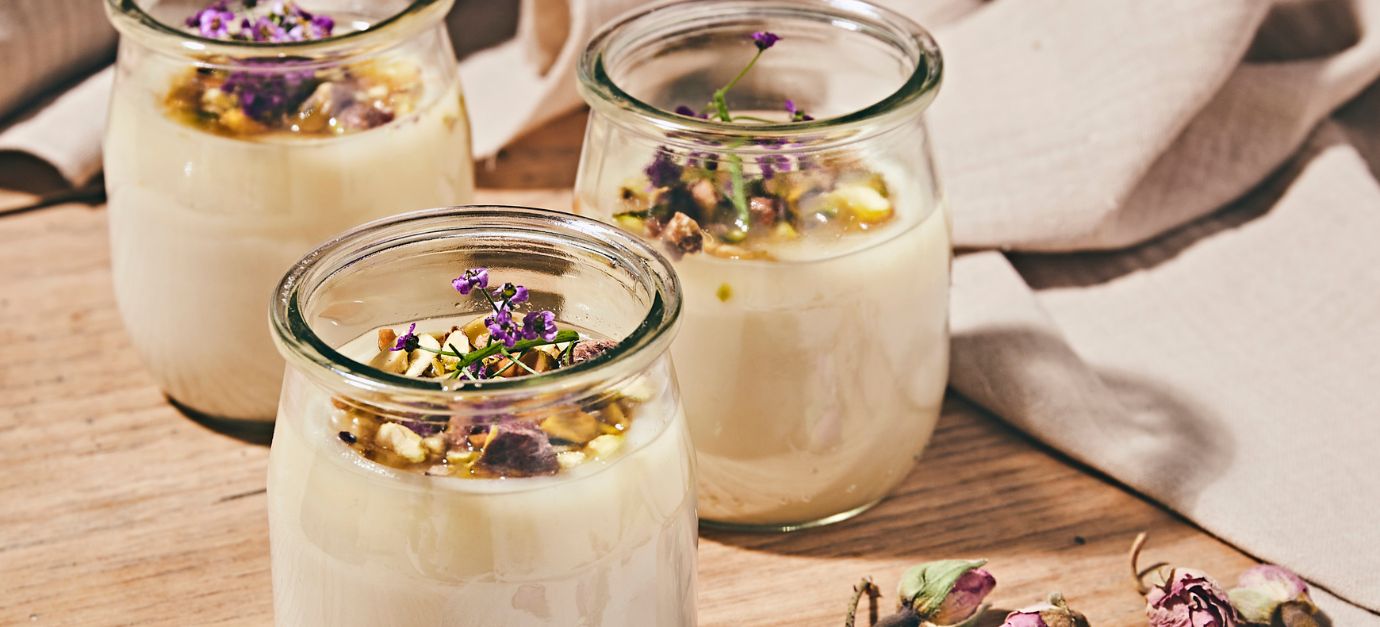 Delicious Lebanese flan with hints of pistachio and orange blosso…