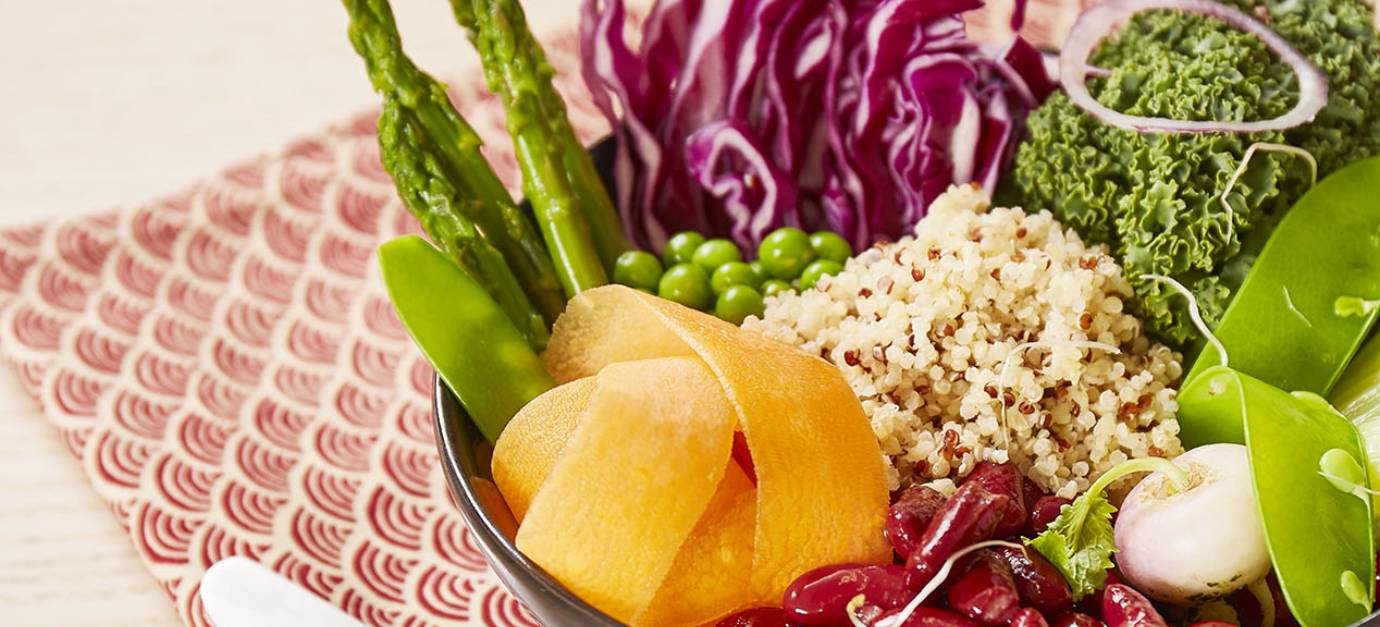 Power bowl in the pressure cooker
Savory recipes
Spring
Summer
Under 30 minutes
Vegan
Easy
Autocuiseur
Method
Rinse the quinoa well before cooking, then cook in a pot of boiling water according to the instructions on the package
Cook the vegetables separately in your pressure cooker: the fennel for 4 minutes, the turnips for 5 minutes, the leeks for 4 minutes, and the asparagus tips for 4 minutes.
Peel then cut the carrots into thin strips with a mandolin or peeler
Chop the red cabbage and onions
Make a small kale salad
For the dressing, mix everything in a small bowl
Arrange the vegetables in a bowl, add some tahini dressing, and sprinkle with Chia seeds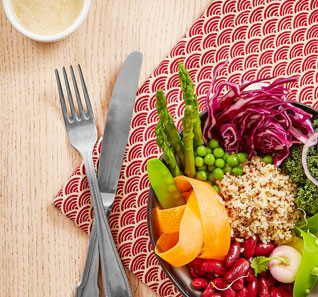 Ingredients
6 mini fennel
6 mini turnips
6 mini leeks
Red cabbage
250 g (7 oz) red beans in a jar
Kale
Chia seeds
Quinoa
Spring onions
Carrot slices
Green asparagus tips
For the tahini dressing:
1 tsp tahini (sesame paste)
Juice from half a lemon
2 tsp olive oil
Salt and pepper
Utensil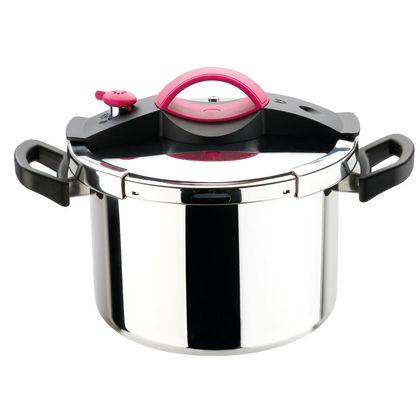 Why use a pressure cooker?
It's the perfect utensil for the busy and efficient cook. Thanks to its amazing speed you will save precious time for other activities...
Other recipes for you
Here are some recipes you might also like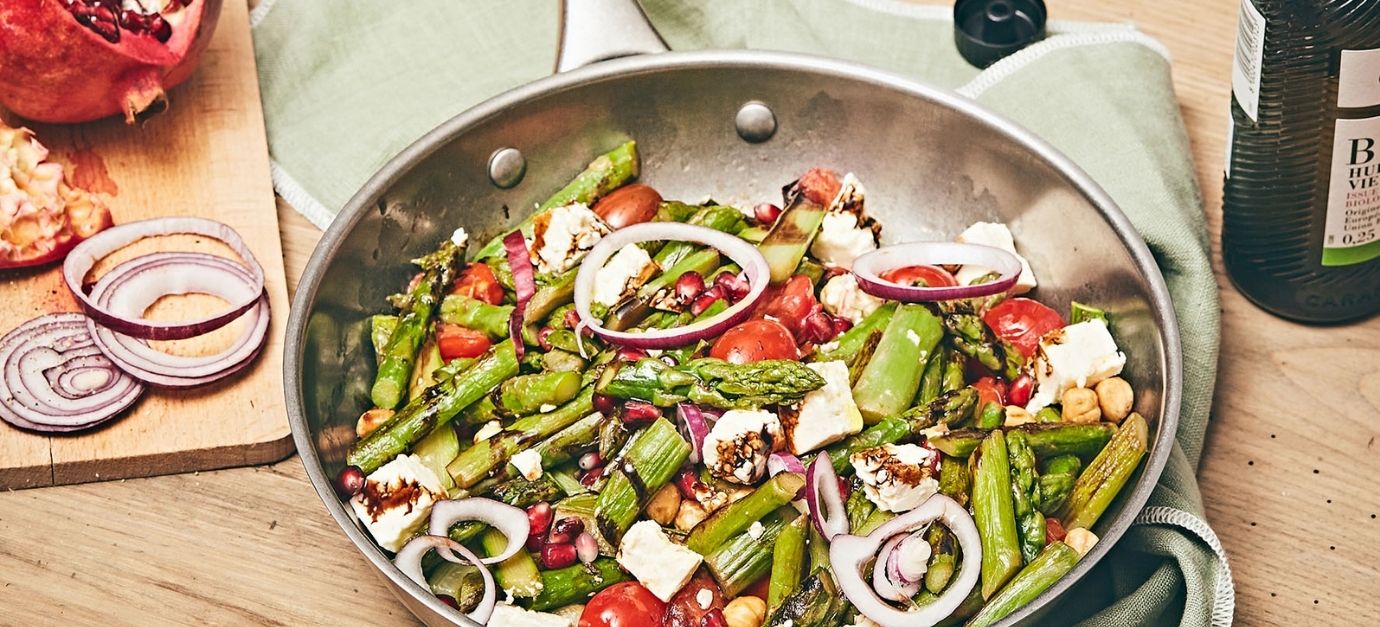 Sautéed asparagus salad with hazelnuts, feta cheese, pomegranate,…
A gourmet salad with a crunch!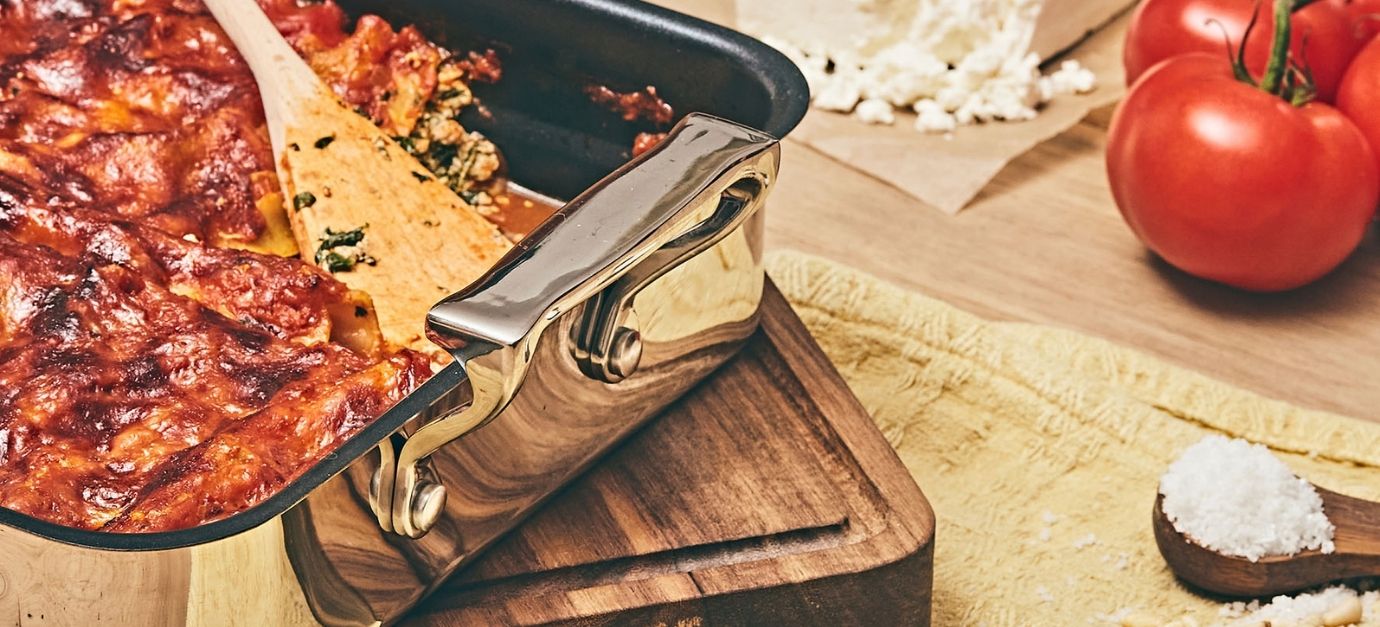 Cannelloni au gratin with veal, spinach, feta, and ricotta
The perfect recipe for cozy evenings!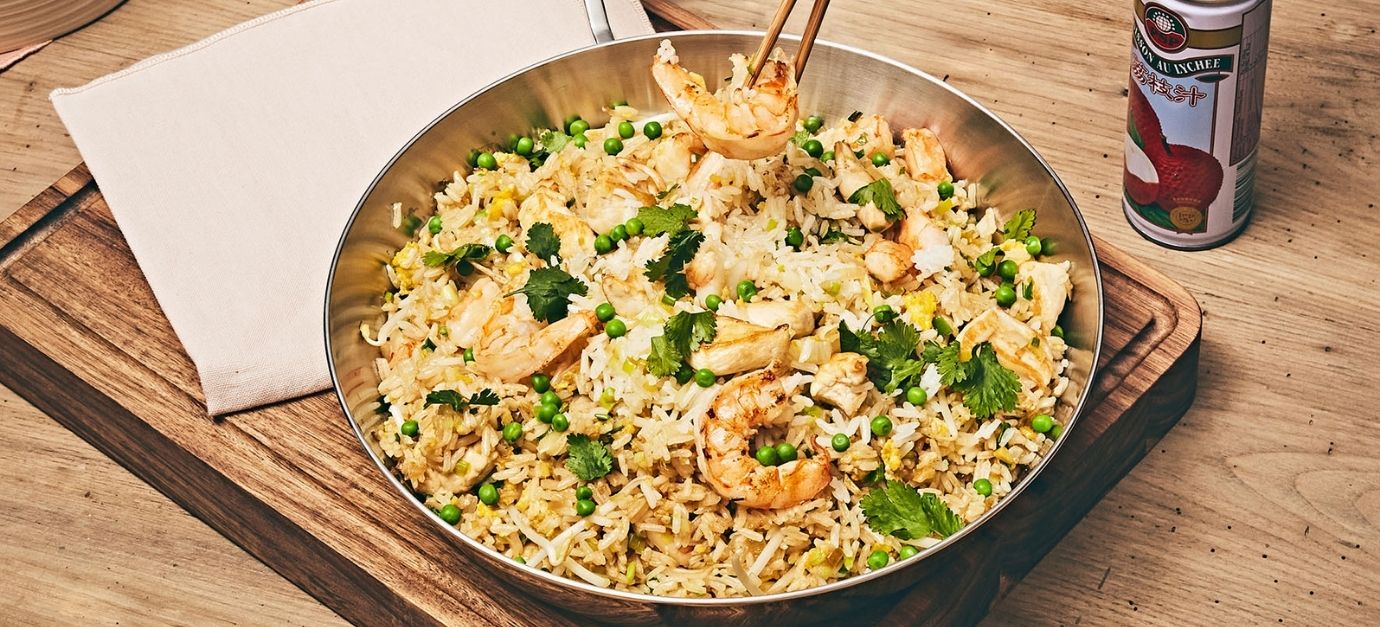 Cantonese rice with shrimp and chicken
A delicious recipe to share!