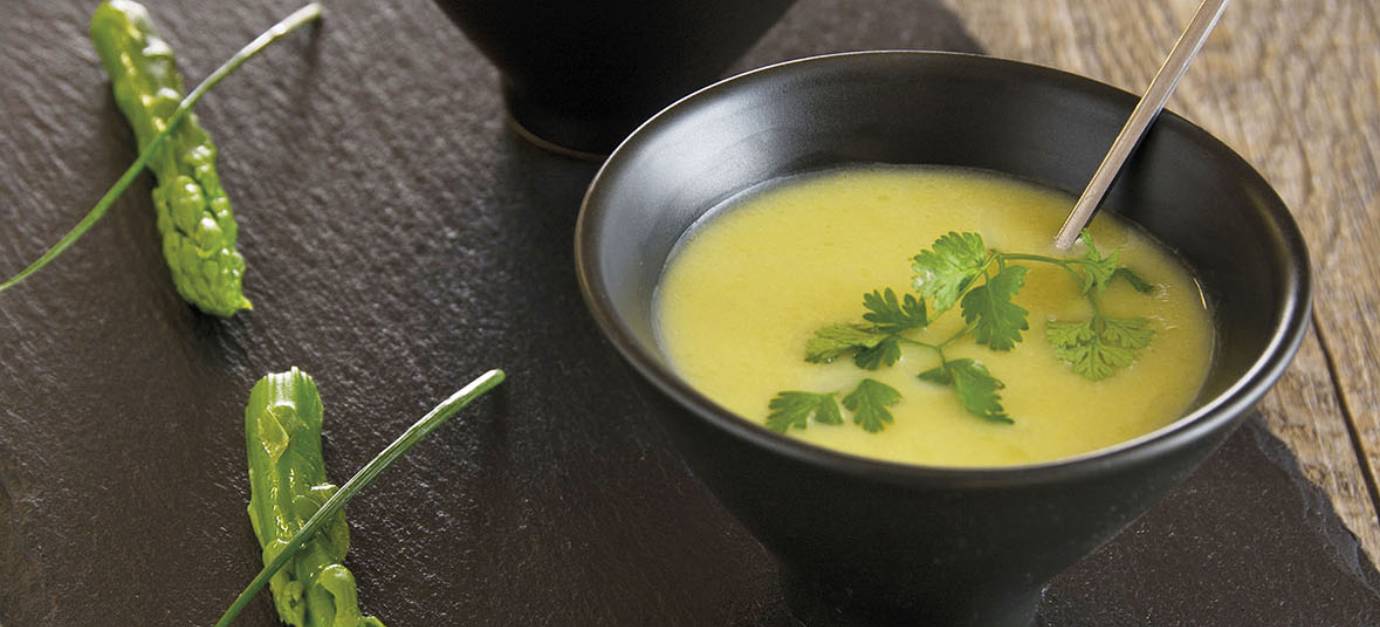 Refreshing green asparagus soup
Savory recipes
Spring
Under 30 minutes
Végétarienne
Easy
Autocuiseur
Method
Cut the asparagus 3 cm (around 1 inch) from the tip. Set aside.
Chop the asparagus stems, onions, and leeks.
Heat the olive oil in the pressure cooker and sweat the onions and leeks for 3 minutes, uncovered, without browning.
Add the asparagus stems. Sweat for 3 minutes, season lightly, then add the chicken stock.
Close the lid with the regulator and heat the cooker. When the steam starts to escape, lower the heat and cook for 10 minutes.
Remove the pressure cooker from the heat. Depressurize before opening.
Add the previously boiled milk and blend until smooth.
Season as needed and serve immediately.
You can either use the asparagus tips for another recipe, or use them as a garnish: blanch them a few minutes in boiling salted water, or quikcly brown them in a little olive oil and serve them to top the soup.
Ingredients
1 bunch of green asparagus (300 g or 10.6 oz)
70 g (2.5 oz) leeks (only use white part)
70 g (2.5 oz) chopped onions
80 cl (3 and 1/3 cups) chicken stock
10 cl (2/5 cup) semi-skimmed milk
1 tsp olive oil
Salt
Utensil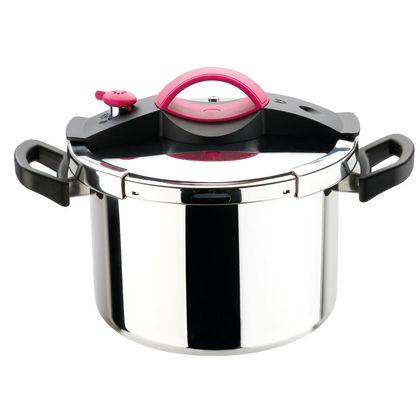 Why use a pressure cooker?
It's the perfect utensil for the busy and efficient cook. Thanks to its amazing speed you will save precious time for other activities...
Other recipes for you
Here are some recipes you might also like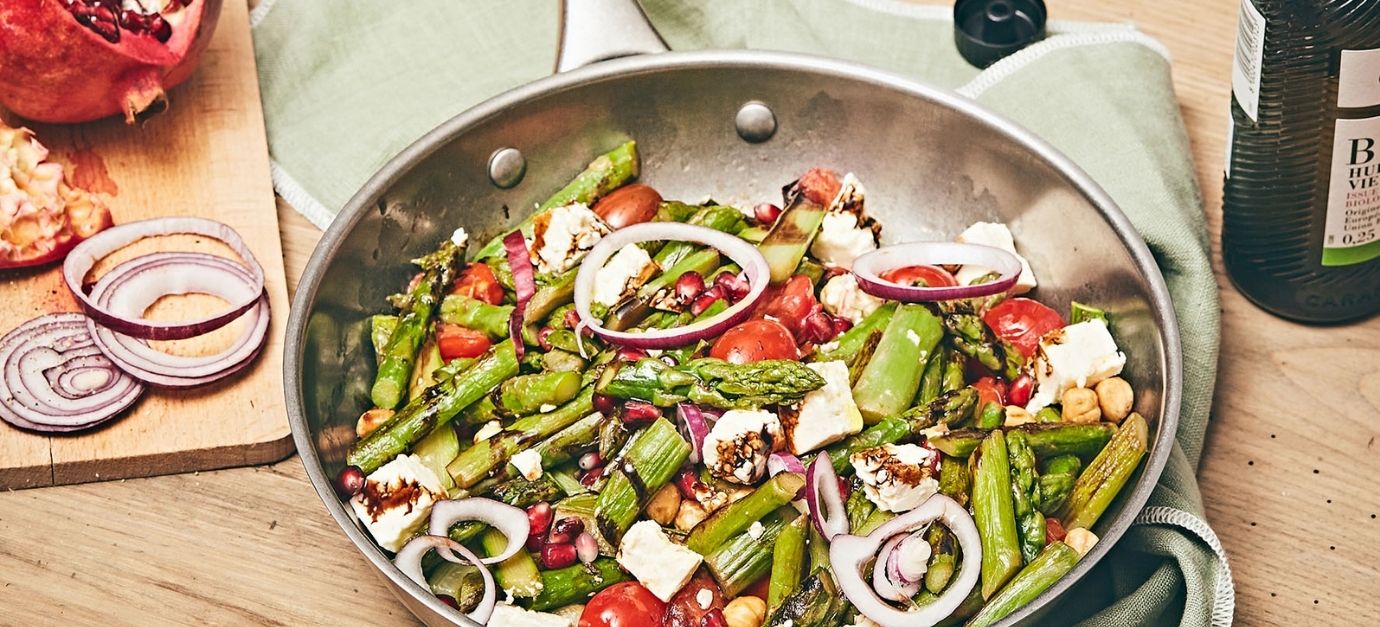 Sautéed asparagus salad with hazelnuts, feta cheese, pomegranate,…
A gourmet salad with a crunch!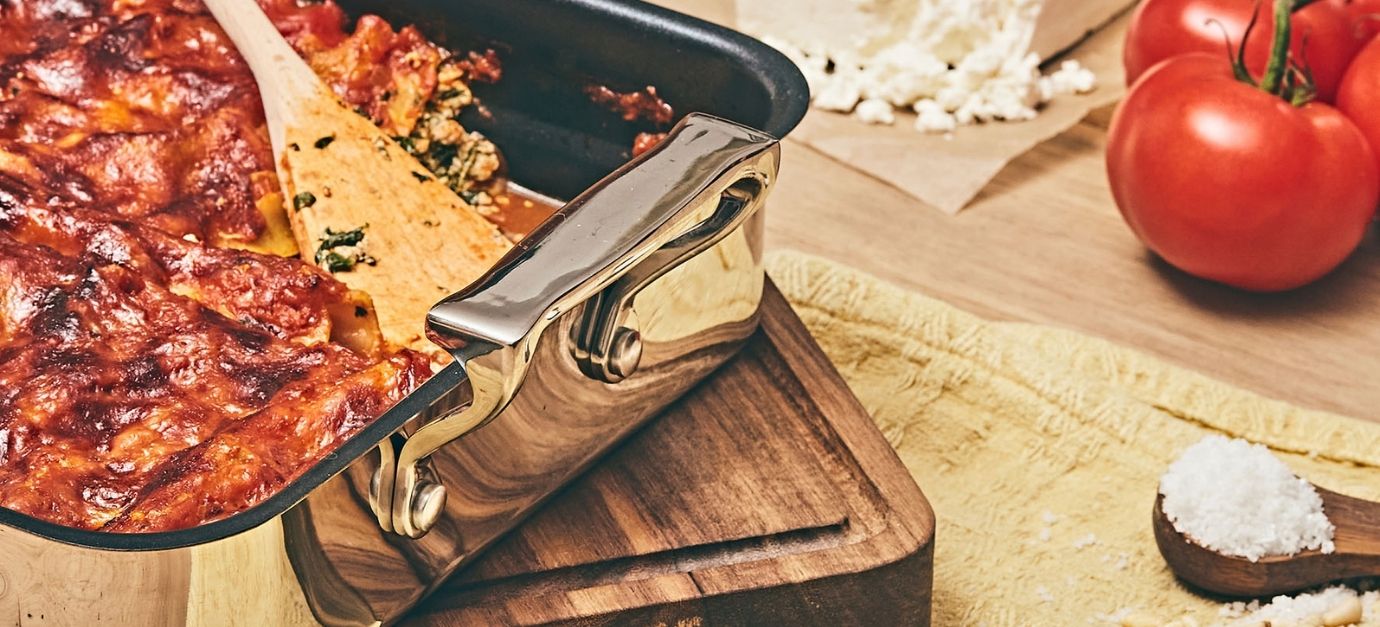 Cannelloni au gratin with veal, spinach, feta, and ricotta
The perfect recipe for cozy evenings!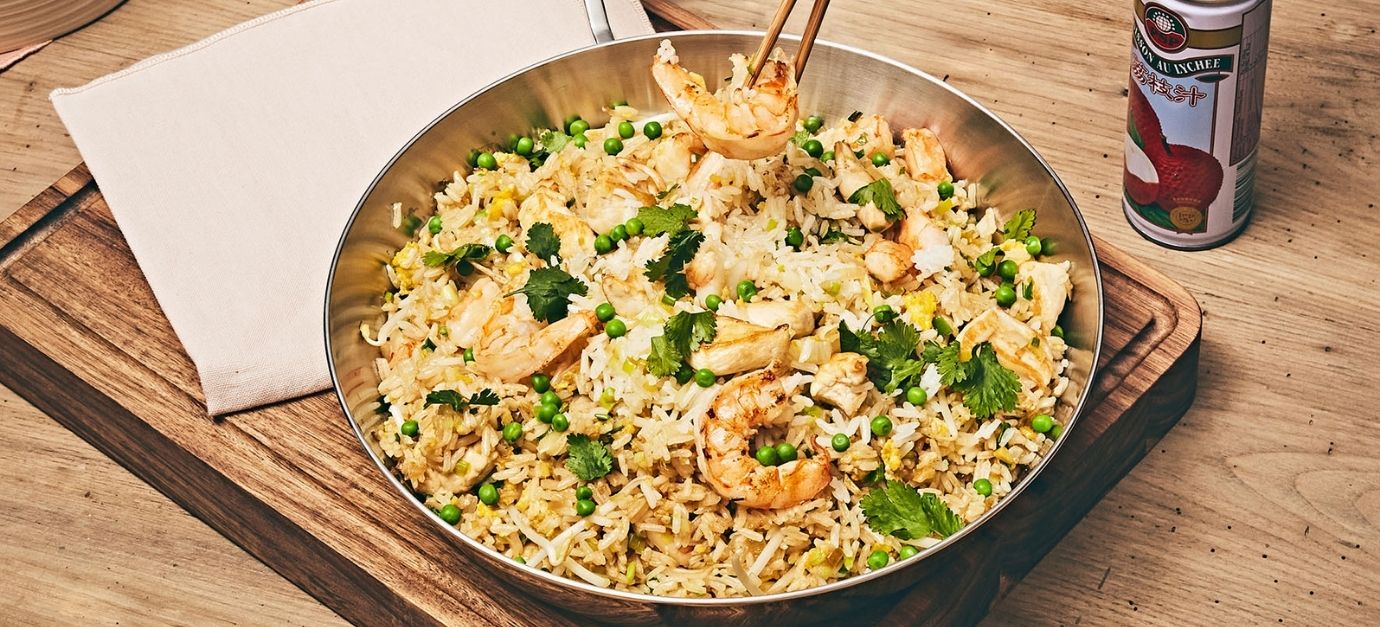 Cantonese rice with shrimp and chicken
A delicious recipe to share!