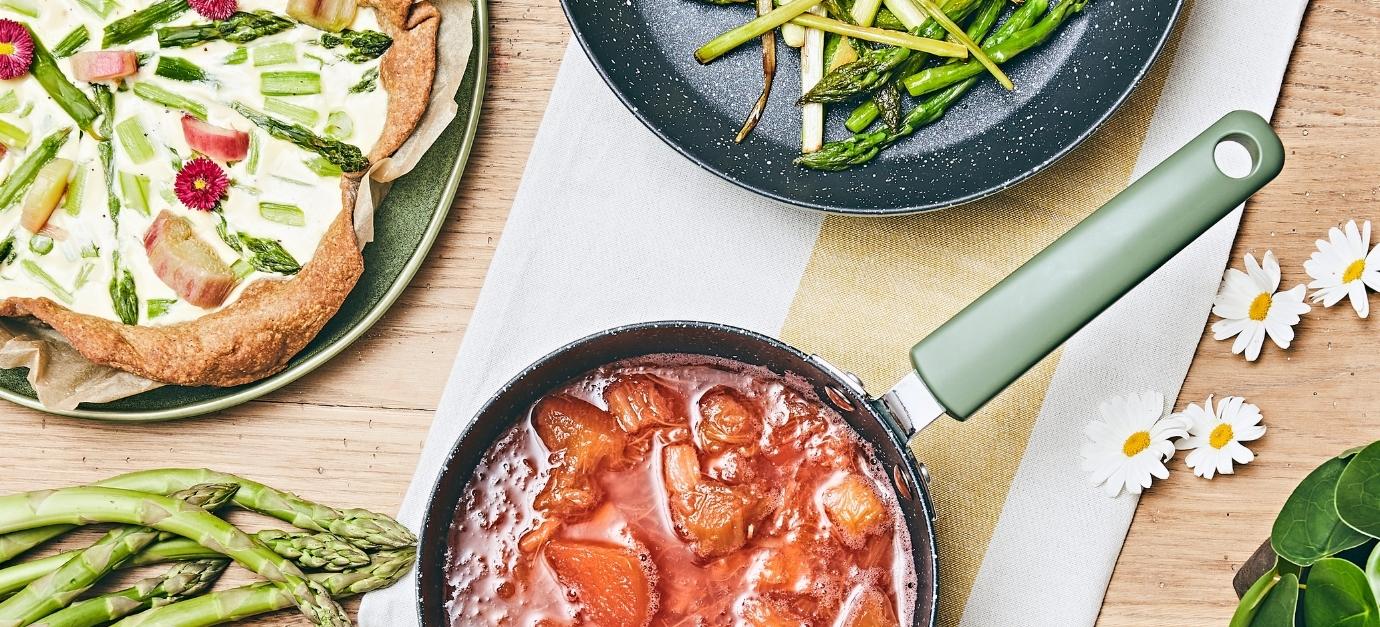 Rhubarb and green asparagus tart
Savory recipes
Sweet recipes
Spring
Summer
More than one hour
Végétarienne
Medium difficulty
Casserole
Poêle
Method
Shortcrust pastry:

add flours, salt, and butter to a bowl. Mix well, then stir in the egg and water. Chill for ½ hour.

Peel the rhubarb,

then cut it at an angle into small pieces

In a saucepan, add the sugar, a bit of water and the grenadine

Add the rhubarb, and cook it until the tip of a knife goes in easily

Peel the asparagus and cut it into small pieces, then cook it in a frying pan with a dash of olive oil

Roll out the dough on a floured work surface, then line a pie tin with it. You can use a pie tin, or alternatively, an oven-safe Sitramovible pan (be sure to remove the handle). Blind bake the dough (i.e., the dough by itself in the pie dish or pan) for 20 minutes at 220°. (Please note: Sitramovable pans are only oven-safe up to 180°).

Prepare the filling: in a bowl, break the eggs, add the cream, the cream cheese and the salt & pepper. Beat with a whisk

Place the asparagus and rhubarb in the bottom of the pie tin, starting from the edge, then pour in the batter

Bake it in the oven for 40 minutes at 160 °C

, and "b

on appétit!"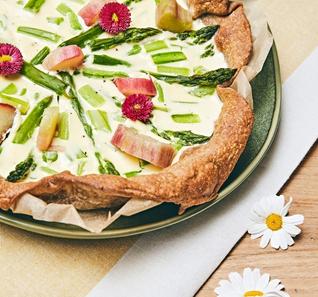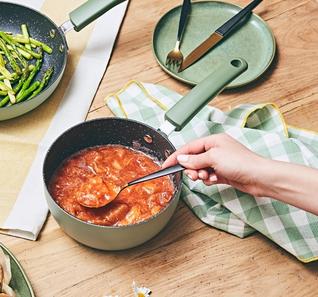 Ingredients
For the shortcrust pastry:
150 g white flour

100 g wholemeal flour

1 egg

½ tsp salt

125 g cold butter cut into pieces
Filling:
2½ tbsp water

1 bunch of rhubarb (300 g)

1 bunch of asparagus

1 tbsp grenadine
Batter:
2 eggs

20 cl heavy cream

200 g cream cheese

½ tsp salt

Pepper

1½ tbsp sugar
Utensils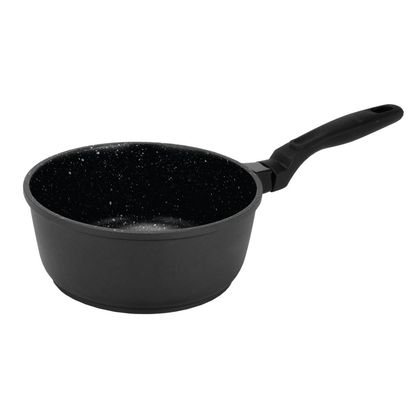 Why use a saucepan?
Sitram saucepans are versatile utensils fit for many preparations (soups, pasta, rice and sauces to name a few)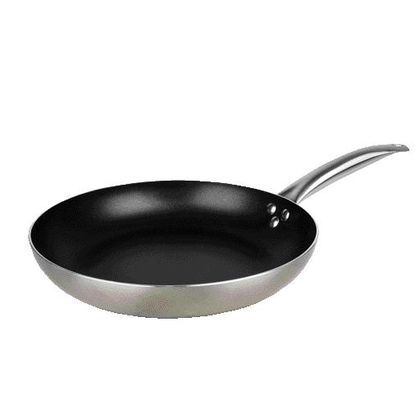 The benefits of cooking with a frying pan
With its round and shallow shape, this versatile utensil allows you to cook to your taste a variety of foods, from steaks to whole fish, burgers, meatballs, and all sorts of sauteed vegetables, pasta or cereals.
Other recipes for you
Here are some recipes you might also like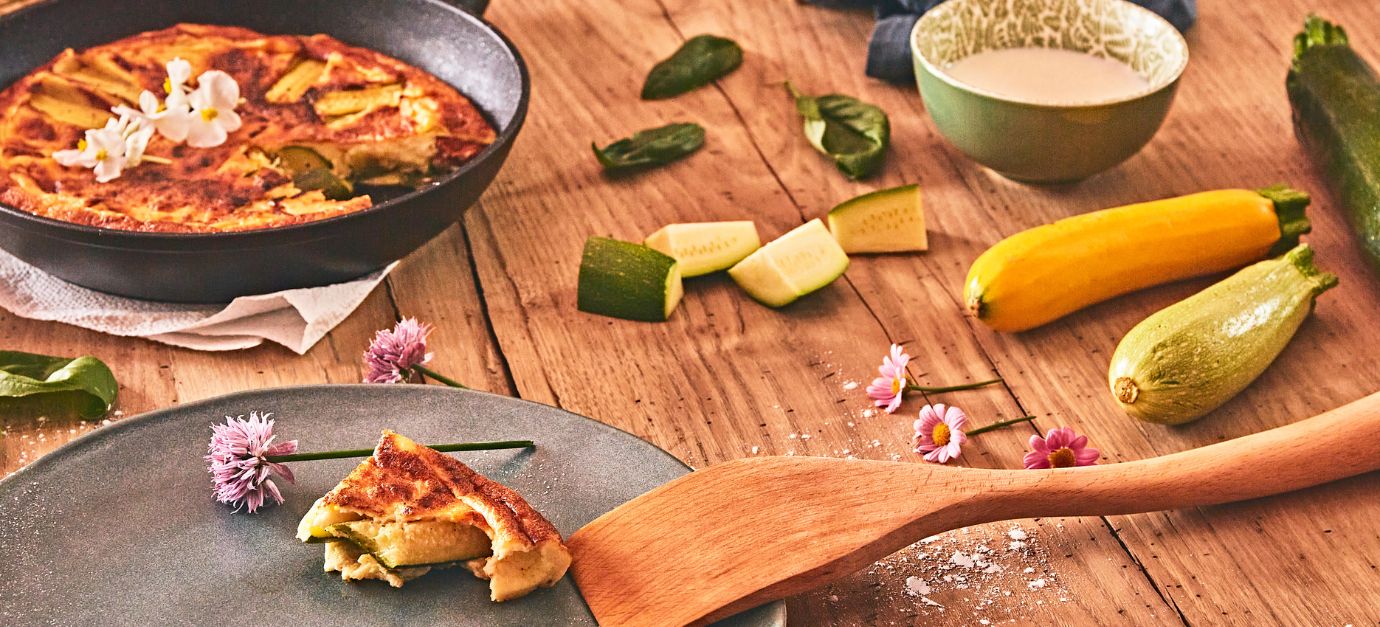 Pan-fried zucchini clafoutis
Easy, no-bake zucchini clafoutis.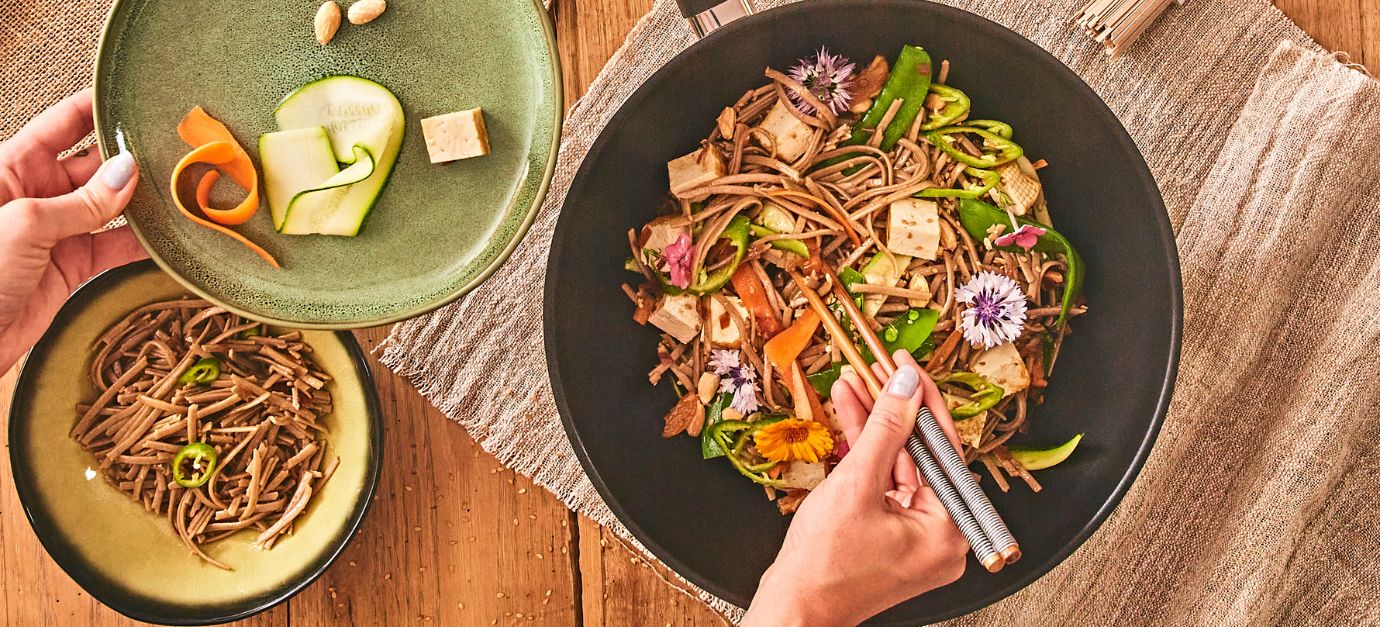 Soba noodle salad with grilled tofu
A colorful vegetarian salad with soba noodles, seasonal vegetable…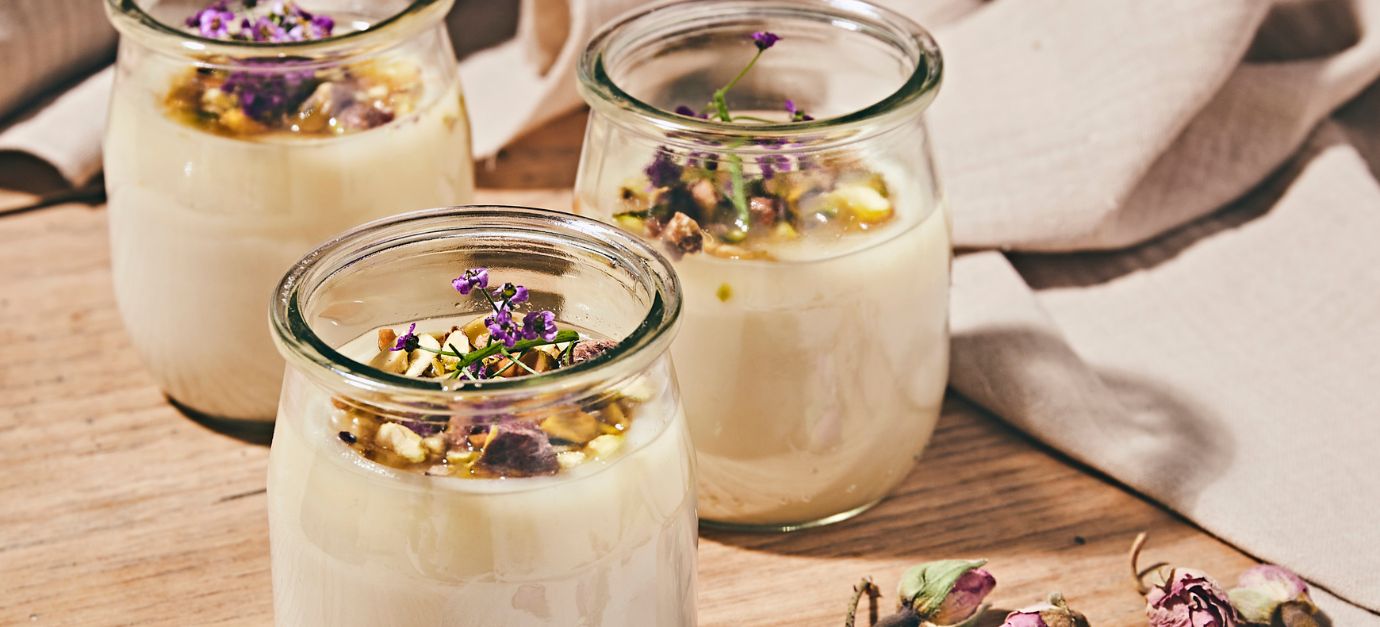 Delicious Lebanese flan with hints of pistachio and orange blosso…