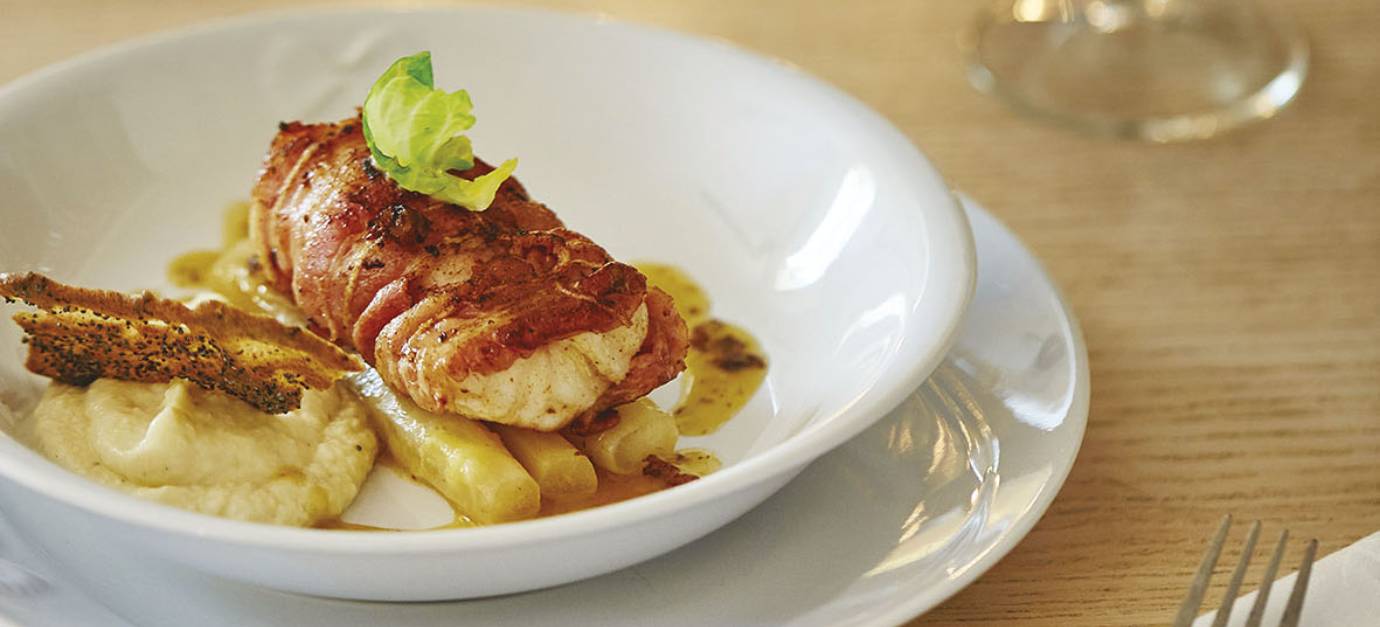 Roasted monkfish, crispy bacon, parsnip purée, salsify, and buckwheat biscuits
Savory recipes
Winter
1+ hour
Recette de fête
Expert
Poêle
Sauteuse
Method
Have your monkfish fillets prepared beforehand at the fish shop
Spread the slices of smoked bacon on a sheet of greaseproof paper, top with the burbot fillets, then roll and tie them up and let them dry on paper towel in the fridge for 12 hours
Peel the salsify, cut each of the pieces so they are the same length, place the pieces in a sauté pan, add the lemon juice, butter, and white chicken stock, and cook covered over low heat.
Cook until the salsify are tender and the juice becomes thick, then season with fleur de sel.
Sweat the chopped onions in a frying pan over low heat, peel and dice the parsnips, chop the garlic, and add to the pan.
Drench with the chicken stock and water and cook covered until the liquid is completely absorbed.
Blend in a blender, add the liquid cream, season as needed, and keep warm
Prepare the buckwheat biscuits: mix the ingredients in a mixer with a beater blade, then use a spatula to arrange circles of the dough on a non-stick baking sheet
Sprinkle with blue poppy seeds and bake at 180°C (360°F) for 8 minutes, then remove from the oven and let cool on a marble surface
Cook and baste the roasted monkfish in a frying pan with some soft butter until golden brown, then set aside and keep warm
Arrange some parsnip purée on a plate, then add some salsify and a drizzle of its cooking juice in the middle
Top with a medallion of roasted monkfish and a buckwheat biscuit
Serve warm and enjoy!
Ingredients
1.3 kg (2.9 lbs) burbot fish
250 g (8.8 oz) smoked bacon
2 kg (4.4 lbs) salsify
70 g (1/3 cup) lemon juice
90 g (3.2 oz) butter
480 g (17 oz) white chicken stock
6 g (1 tsp) salt
90 g (3.2 oz) sweet onion
550 g (19.4 oz) parsnips
10 g (1 tbsp) garlic
220 g (7.8 oz) chicken stock
220 ml (just under a cup) water
120 g (4.2 oz) liquid cream
For the buckwheat biscuit:
125 g (4.4 oz) butter
140 g (5 oz) buckwheat flour
120 g (4.2 oz) egg whites
45 g (1.6 oz) superfine sugar
8 g (1 and 1/2 tsp) salt
Blue poppy seeds
Salt, freshly ground pepper
Utensils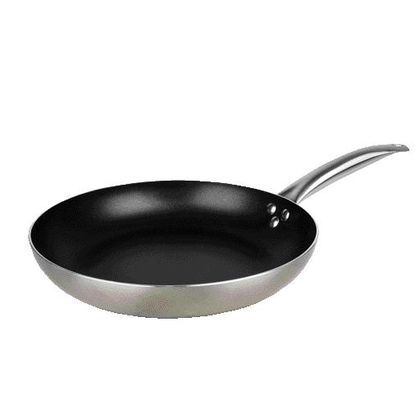 The benefits of cooking with a frying pan
With its round and shallow shape, this versatile utensil allows you to cook to your taste a variety of foods, from steaks to whole fish, burgers, meatballs, and all sorts of sauteed vegetables, pasta or cereals.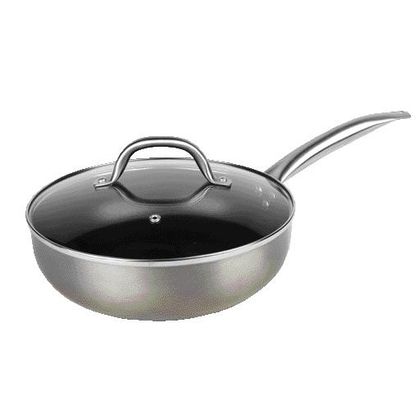 Why use a sauté pan?
Deeper than a frying pan - and just as versatile, a sauté pan allows you to cook generous portions and complete meals.
Other recipes for you
Here are some recipes you might also like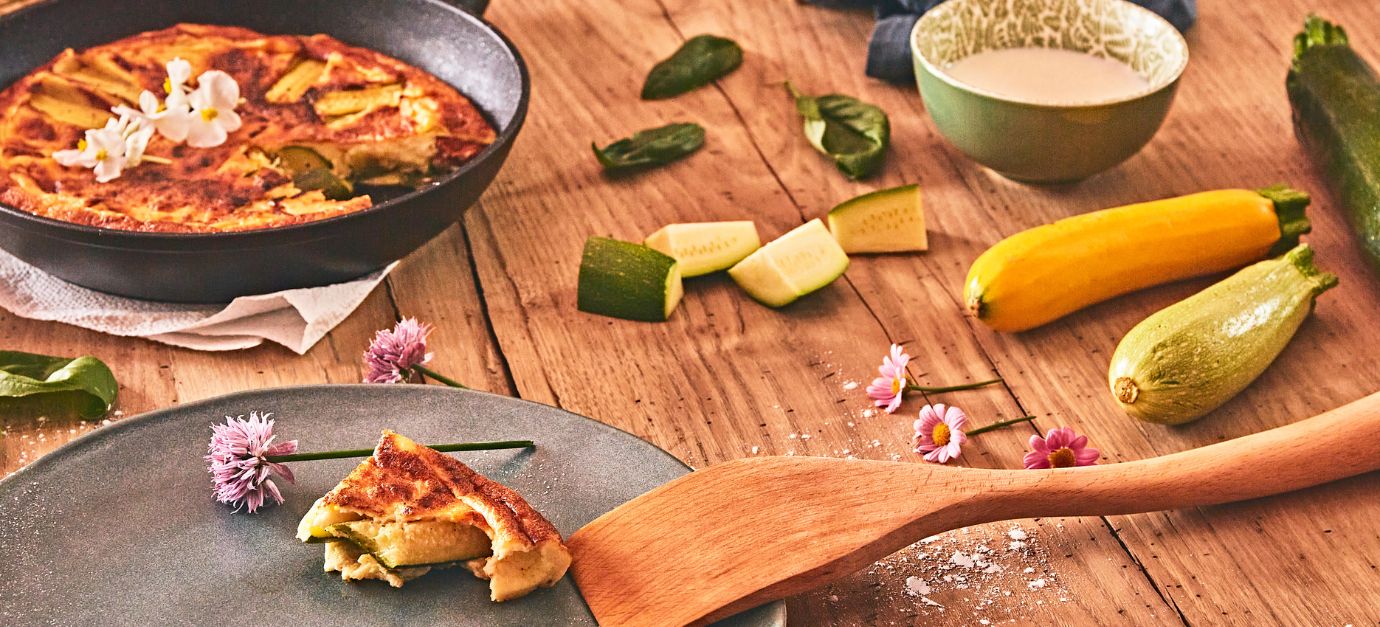 Pan-fried zucchini clafoutis
Easy, no-bake zucchini clafoutis.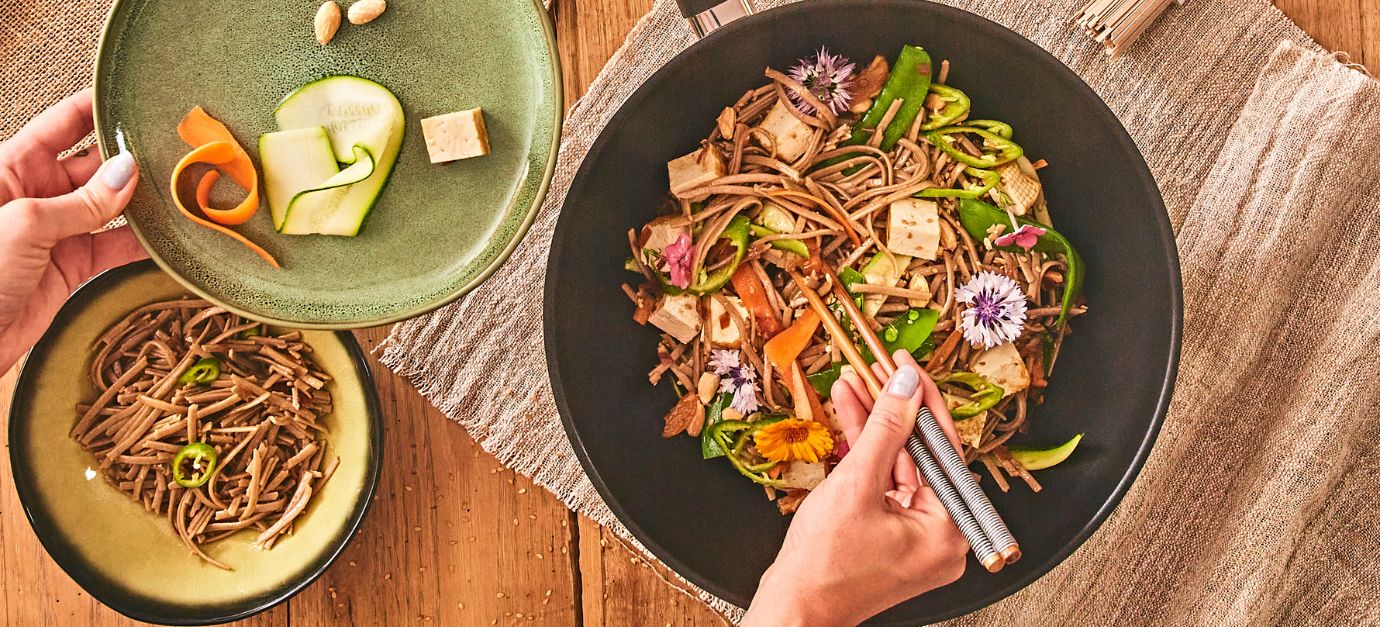 Soba noodle salad with grilled tofu
A colorful vegetarian salad with soba noodles, seasonal vegetable…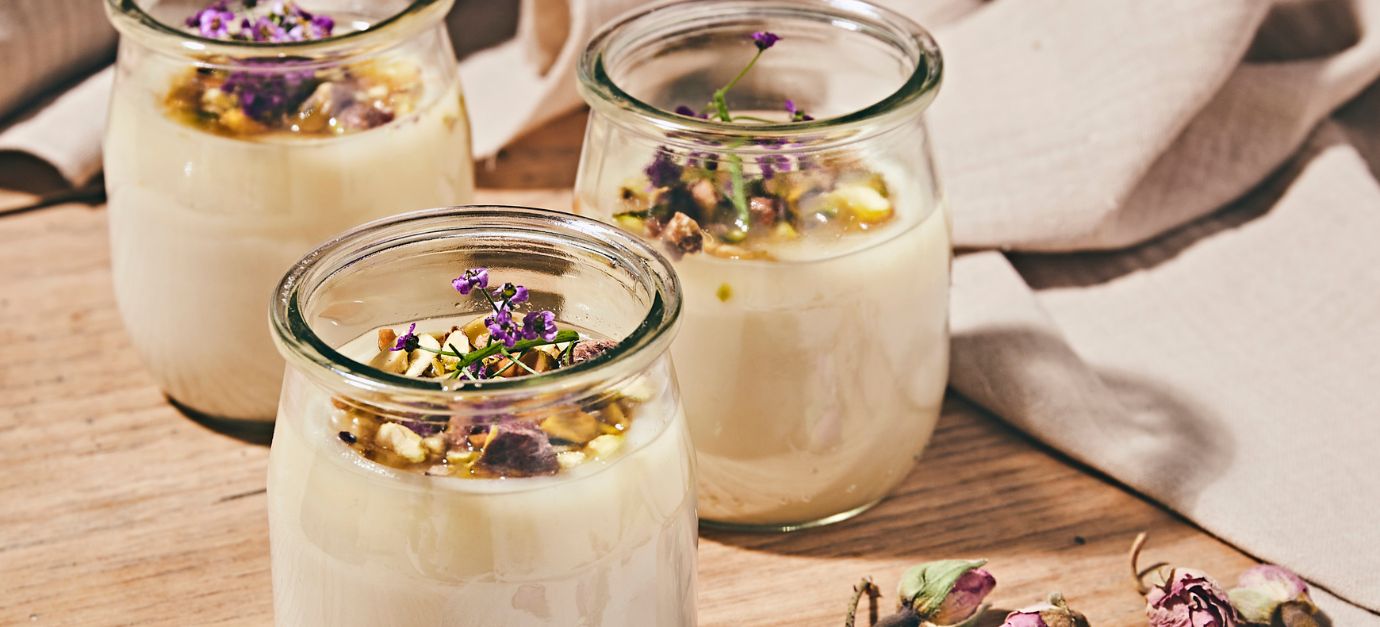 Delicious Lebanese flan with hints of pistachio and orange blosso…