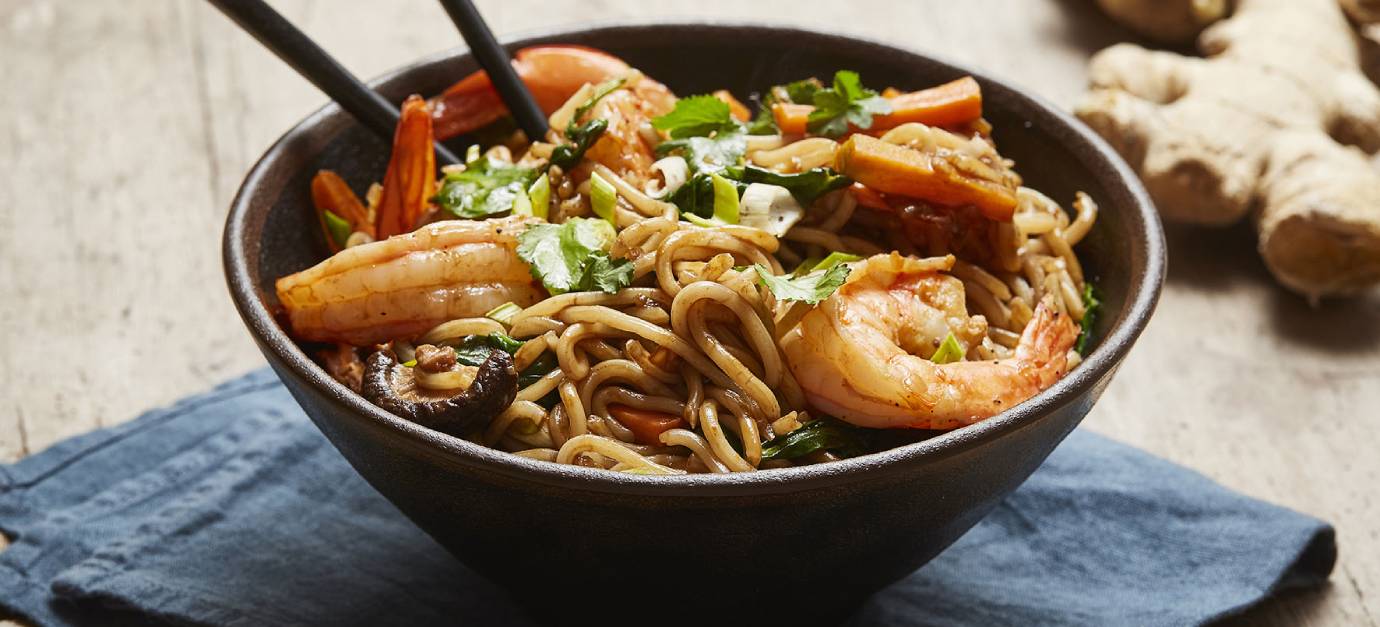 Shrimp ramen noodles
Savory recipes
Spring
Summer
Fall
Winter
Under 30 minutes
Easy
Wok
Method
Soak the black mushrooms in a bowl of water. Peel and chop the carrots. Peel and chop the scallions. Shell and devein the shrimp.
In a frying pan, quickly sauté the shrimp in some sesame oil, the chili sauce, and a teaspoon of lime juice. Set aside.
Heat 2 tablespoons of sesame oil in a frying pan, then cook the carrots, scallions, drained mushrooms, chopped garlic, and ginger for 3 minutes. Add the chicken stock, soy sauce, and some pepper.
As soon as it boils, add the noodles and cook for 2 minutes.
Add the spinach leaves and cook for another minute.
Add the shrimp and serve immediately with some lime wedges and chopped cilantro.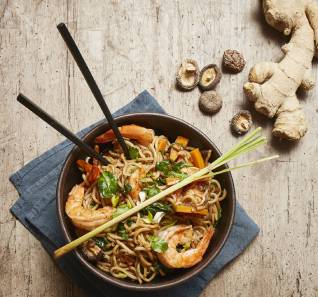 Ingredients
20 large shrimp (gambas)
200 g (7 oz) ramen noodles
120 g (4.2 oz) spinach leaves
50 g (1.8 oz) dried black mushrooms
2 carrots
3 chopped scallions
1 L (4 and 1/4 cups) chicken stock
65 g (2.3 oz) lemongrass
1 tbsp grated ginger
1 lime
3 cloves of garlic, chopped
2 tbsp sesame oil
3 tbsp soy sauce
1 tbsp chili sauce
1 bunch of cilantro
Utensil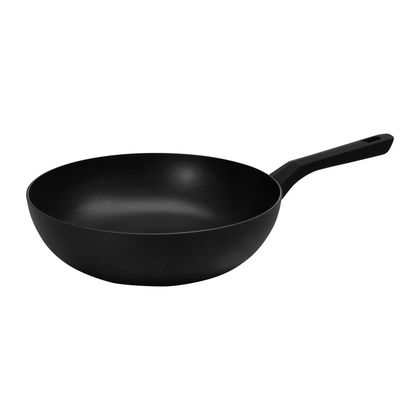 Why use a wok?
This wide and deep pan is used in asian countries to cook food quicky on a high fire. Finely chopped vegetables and meats, asian noodles and fried rice are particularly well-suited to this utensil.
Other recipes for you
Here are some recipes you might also like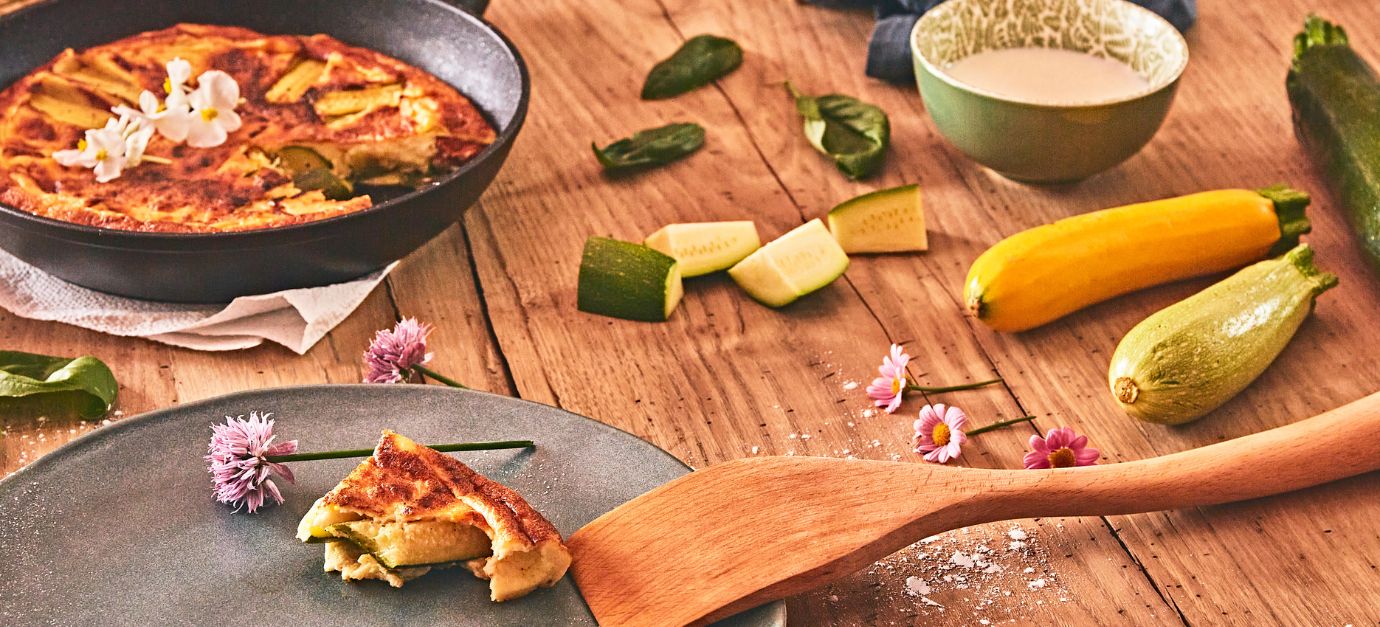 Pan-fried zucchini clafoutis
Easy, no-bake zucchini clafoutis.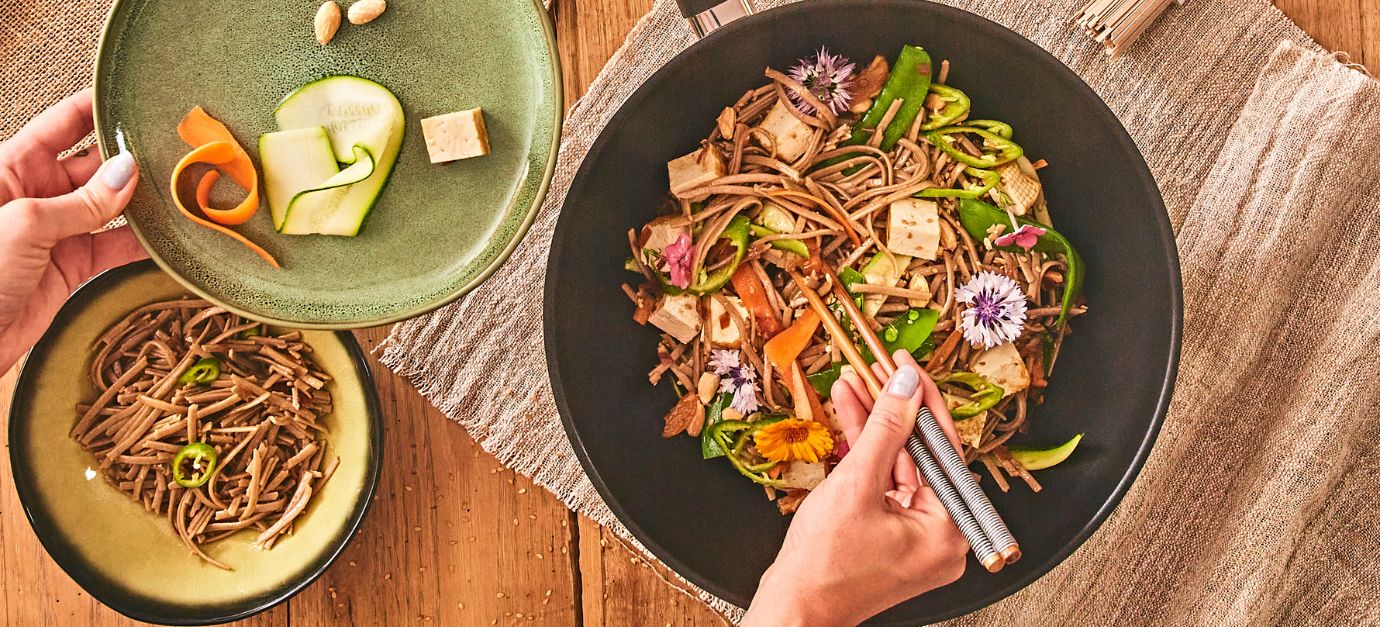 Soba noodle salad with grilled tofu
A colorful vegetarian salad with soba noodles, seasonal vegetable…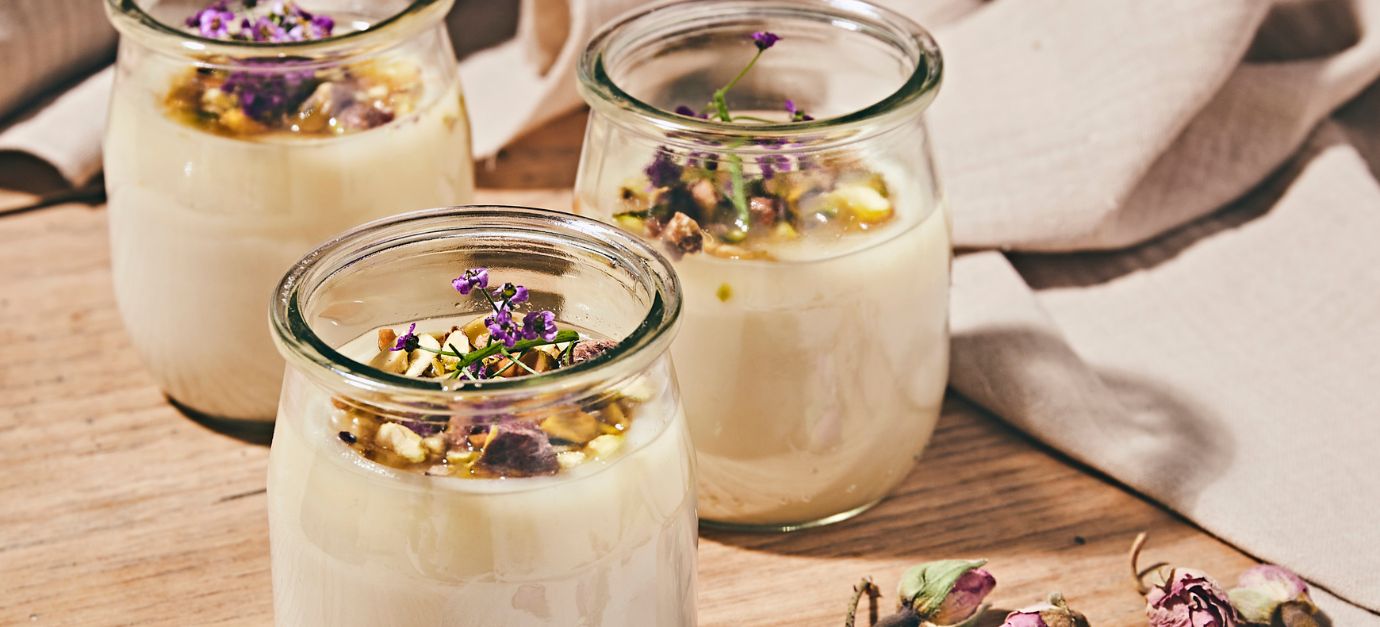 Delicious Lebanese flan with hints of pistachio and orange blosso…