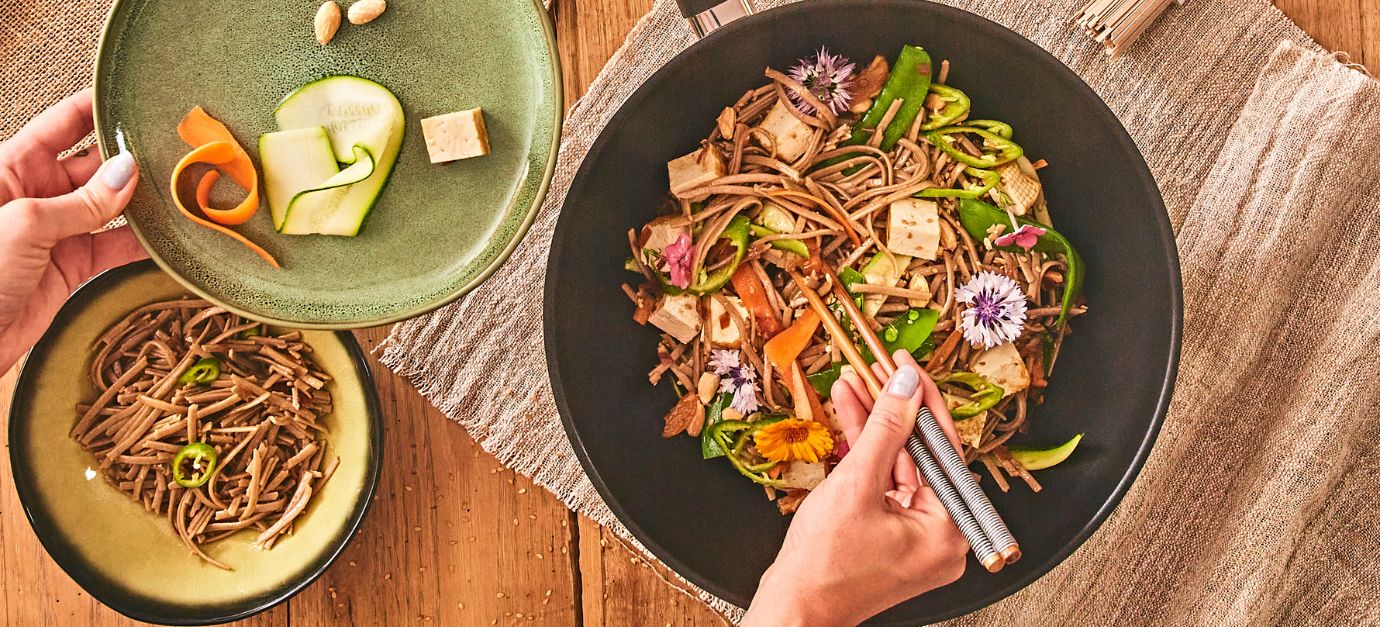 Soba noodle salad with grilled tofu
Savory recipes
Spring
Summer
Under 30 minutes
Vegan
Végétarienne
Easy
Casserole
Wok
Method
The pasta:

cook for 2 to 3 minutes in a pot of boiling water, then drain and rinse so it doesn't stick.

The tofu:

brown in a frying pan with a drizzle of oil over high heat. Set aside.

Dry-roast the cashews in a frying pan for 1 to 2 minutes.

The sauce:

brown the chopped garlic, grated ginger, chopped shallots, and Espelette pepper in a wok over high heat. Remove from the heat, deglaze with the soy sauce, then add the rice vinegar, sesame oil, and a dash of water. Set aside.

The vegetables

: slice the carrots and zucchini thinly with a mandolin or peeler.

Mix the noodles with the sauce, add the vegetables, snow peas, and chopped green pepper (optional), and sear in the wok. Arrange in a bowl.

Just before serving, add the roasted tofu, sprinkle with the chopped scallions and cilantro leaves, and top with the cashew nuts.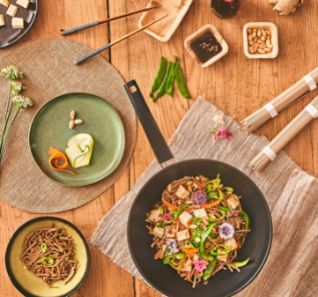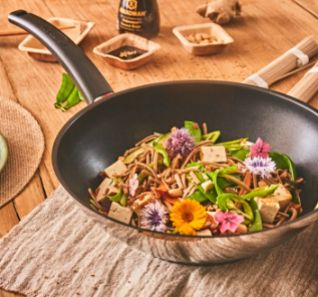 Ingredients
200 g (7 oz) soba noodles

300 g (10.6 oz) tofu

2 shallots

1 clove of garlic

100 g (3.5 oz) snow peas

1 carrot

1 zucchini

1/4 red cabbage

40 g (1.4 oz) cashews

2 scallions

10 sprigs of cilantro

1 green chili pepper

2 cm (3/4 inch) ginger

10 cl (2/5 cup) soy sauce

3 tbsp rice vinegar

2 tbsp sesame oil

Pepper
Utensils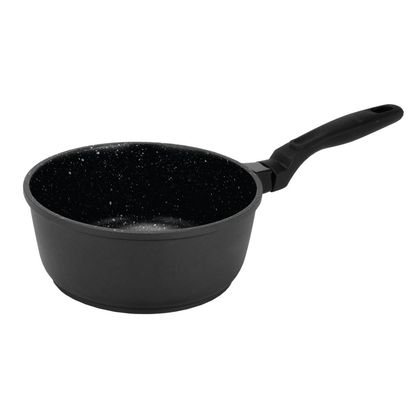 Why use a saucepan?
Sitram saucepans are versatile utensils fit for many preparations (soups, pasta, rice and sauces to name a few)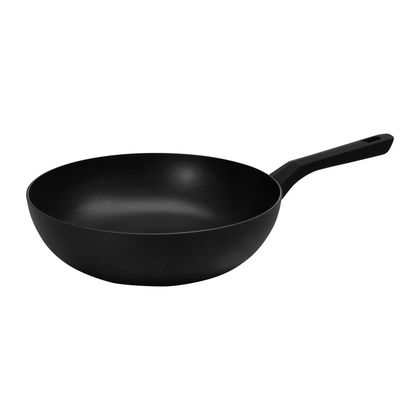 Why use a wok?
This wide and deep pan is used in asian countries to cook food quicky on a high fire. Finely chopped vegetables and meats, asian noodles and fried rice are particularly well-suited to this utensil.
Other recipes for you
Here are some recipes you might also like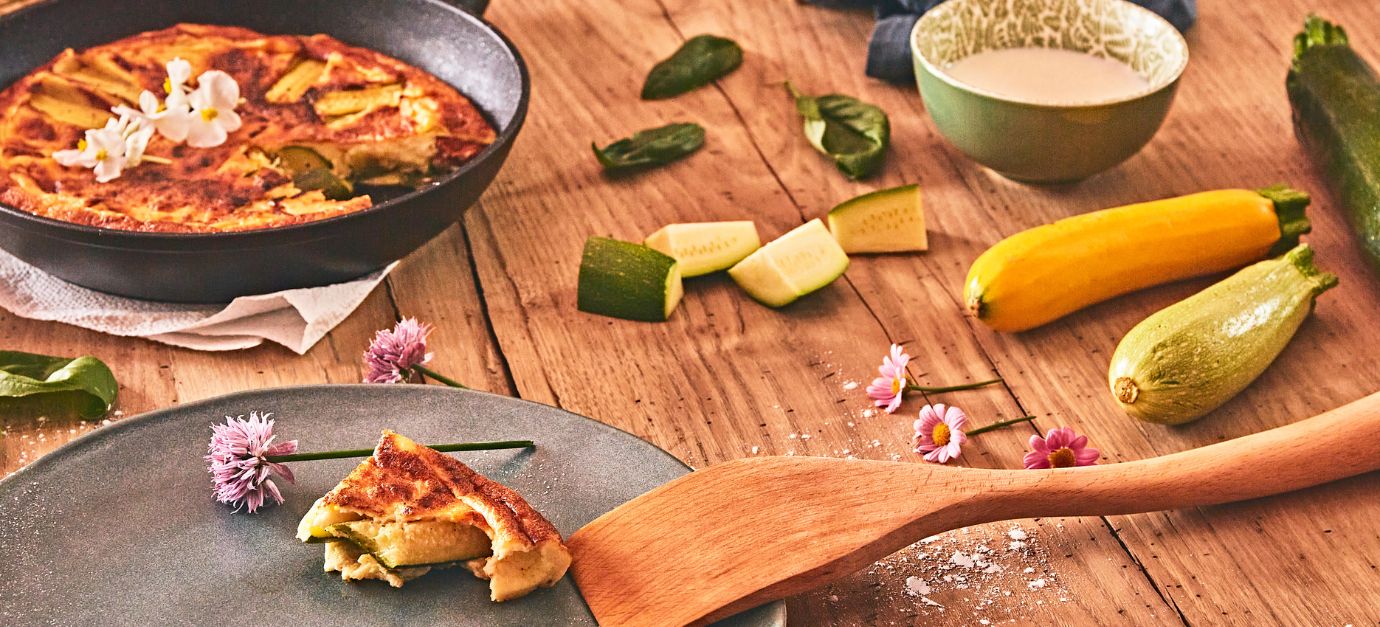 Pan-fried zucchini clafoutis
Easy, no-bake zucchini clafoutis.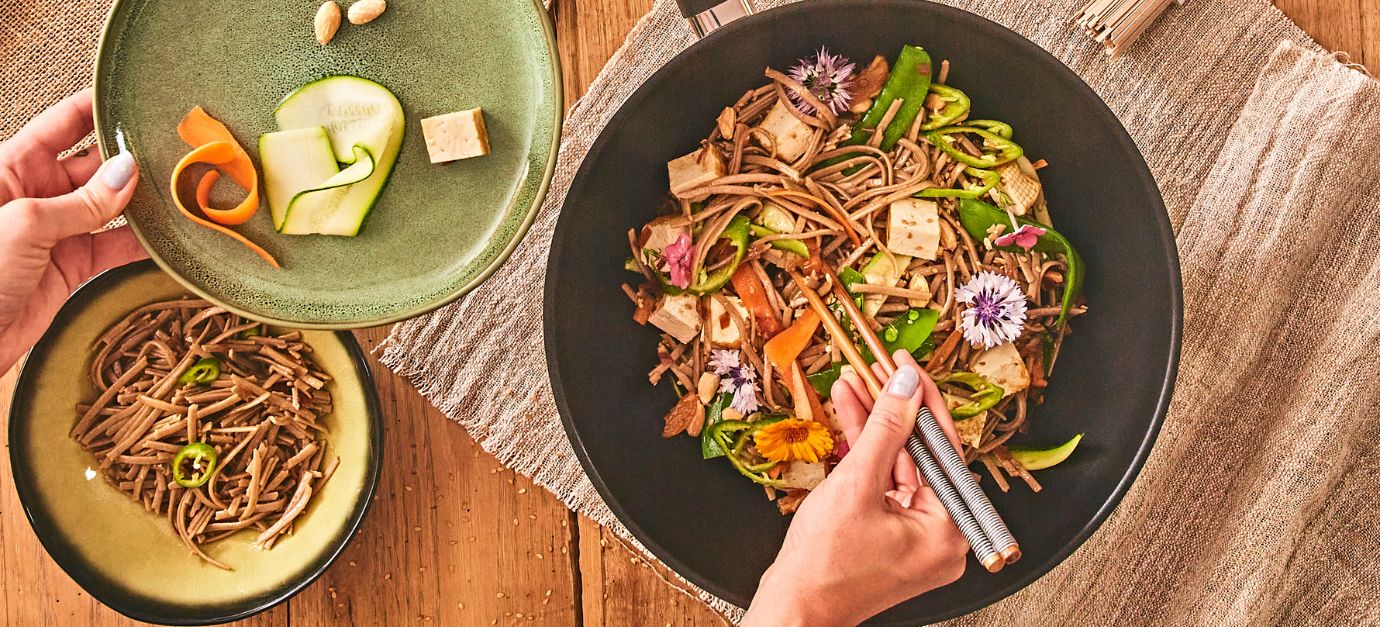 Soba noodle salad with grilled tofu
A colorful vegetarian salad with soba noodles, seasonal vegetable…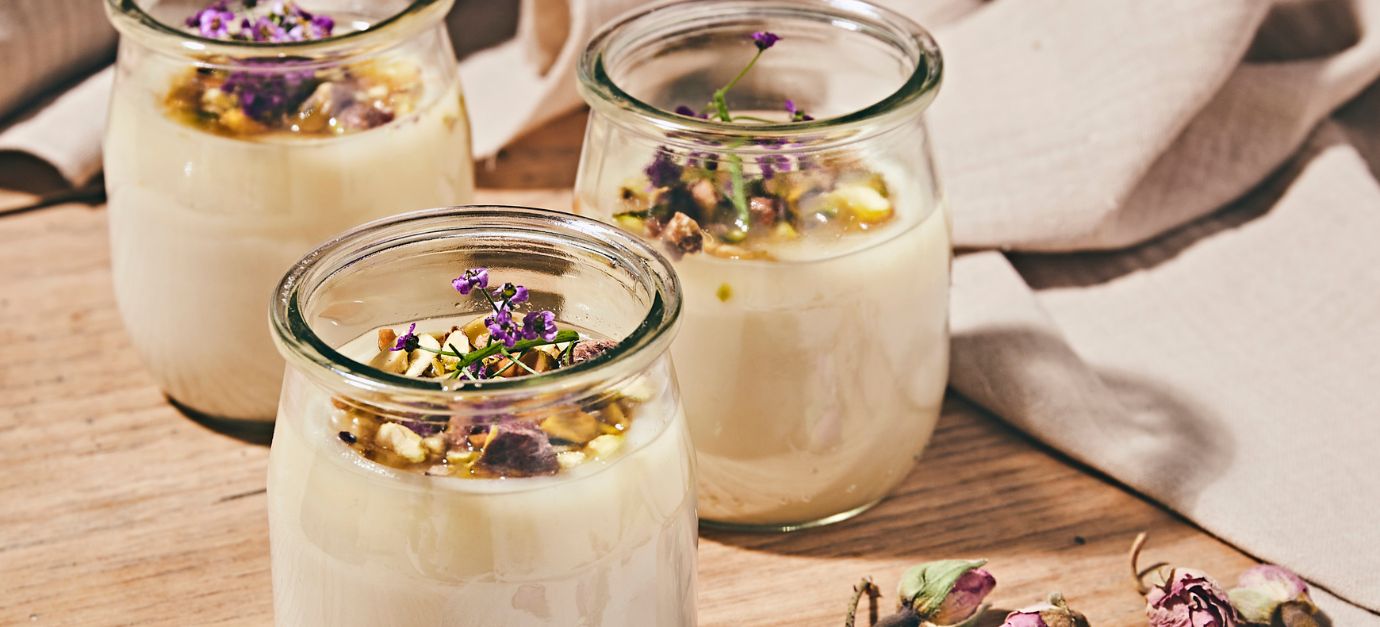 Delicious Lebanese flan with hints of pistachio and orange blosso…