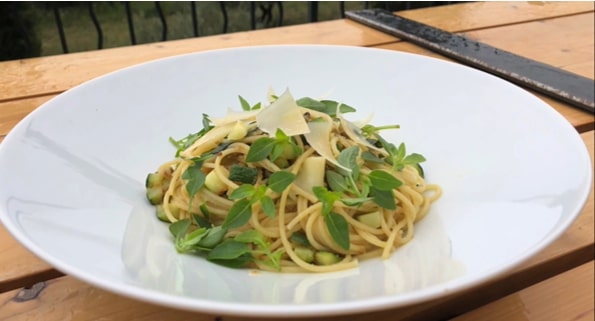 Spaghetti with basil, zucchini, and Parmesan cheese
Recettes salées
Été
Entre 30 minutes et 1 heure
Recette de Chef
Difficulté facile
Poêle
Method
Wash then cut the zucchini into small cubes, coat with flour, then sauté briskly in a frying pan with olive oil. Season as needed.
Drain in a colander, set the oil aside, and do not wash the pan.
Cook the spaghetti in a pot of salted water for the amount of time indicated on the packaging.
Once the spaghetti is cooked, pour a ladleful of the cooking water into the frying pan.
Drain the spaghetti and add it to the pan.
While stirring, add the zucchini oil, the zucchini cubes, the Parmesan, the basil, and the juice of half a lime.
This reciped is signed by Chef Yves Camdeborde.
Ingredients
150 g (5.3 oz) spaghetti per person
1 zucchini
Flour
½ of a lime
Olive oil
Fine salt, freshly ground pepper
Utensil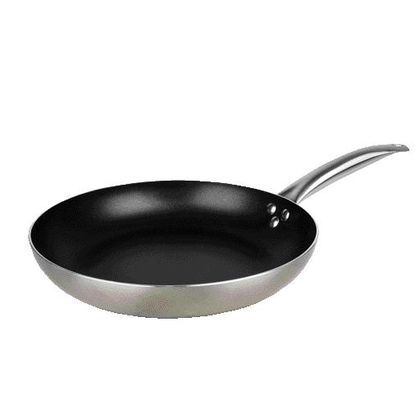 The benefits of cooking with a frying pan
With its round and shallow shape, this versatile utensil allows you to cook to your taste a variety of foods, from steaks to whole fish, burgers, meatballs, and all sorts of sauteed vegetables, pasta or cereals.
Other recipes for you
Here are some recipes you might also like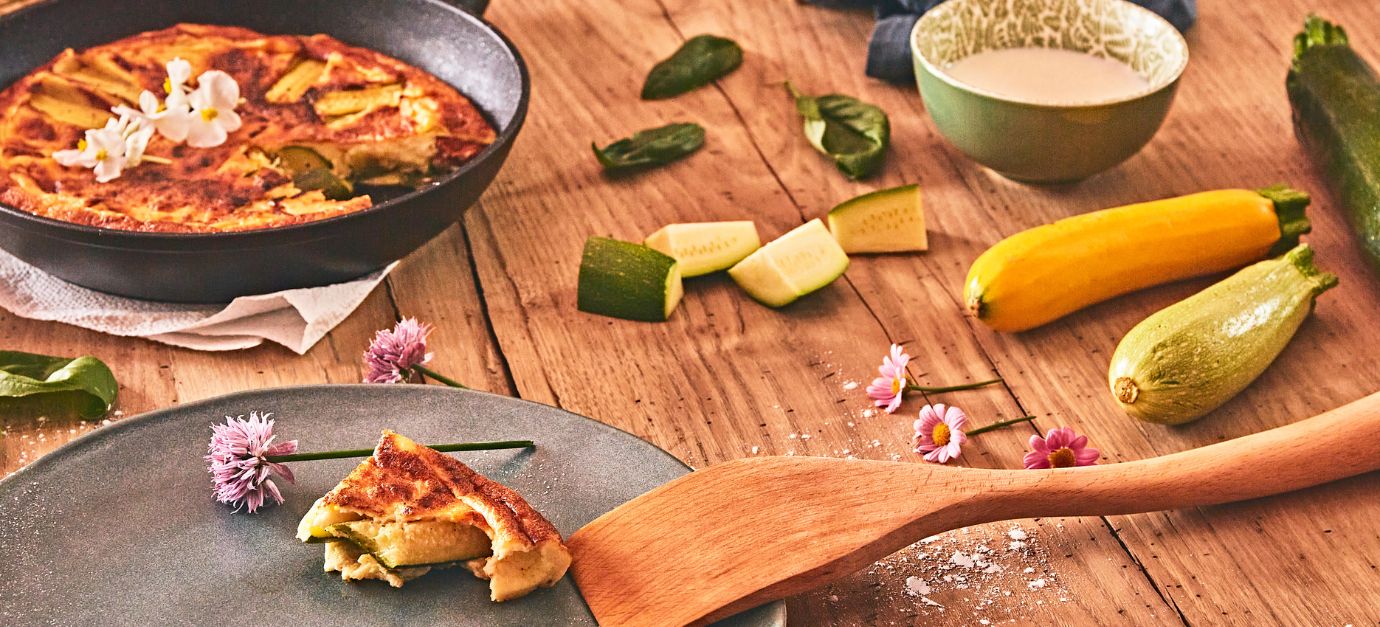 Pan-fried zucchini clafoutis
Easy, no-bake zucchini clafoutis.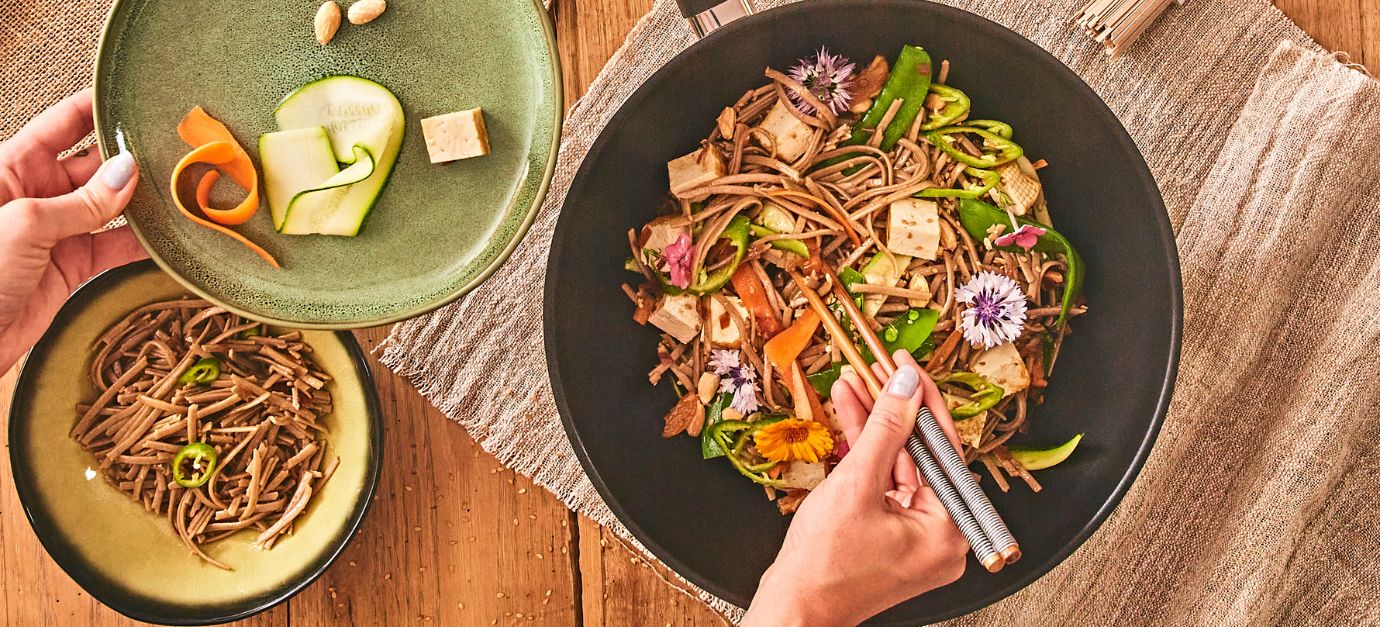 Soba noodle salad with grilled tofu
A colorful vegetarian salad with soba noodles, seasonal vegetable…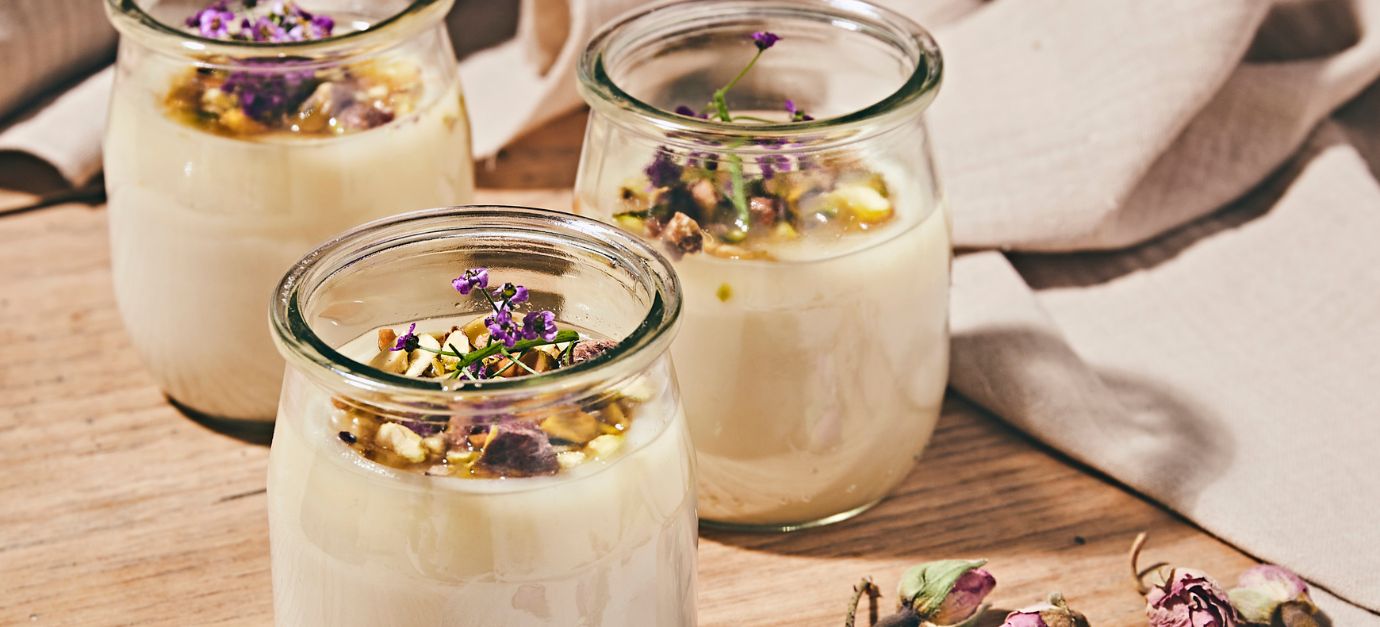 Delicious Lebanese flan with hints of pistachio and orange blosso…