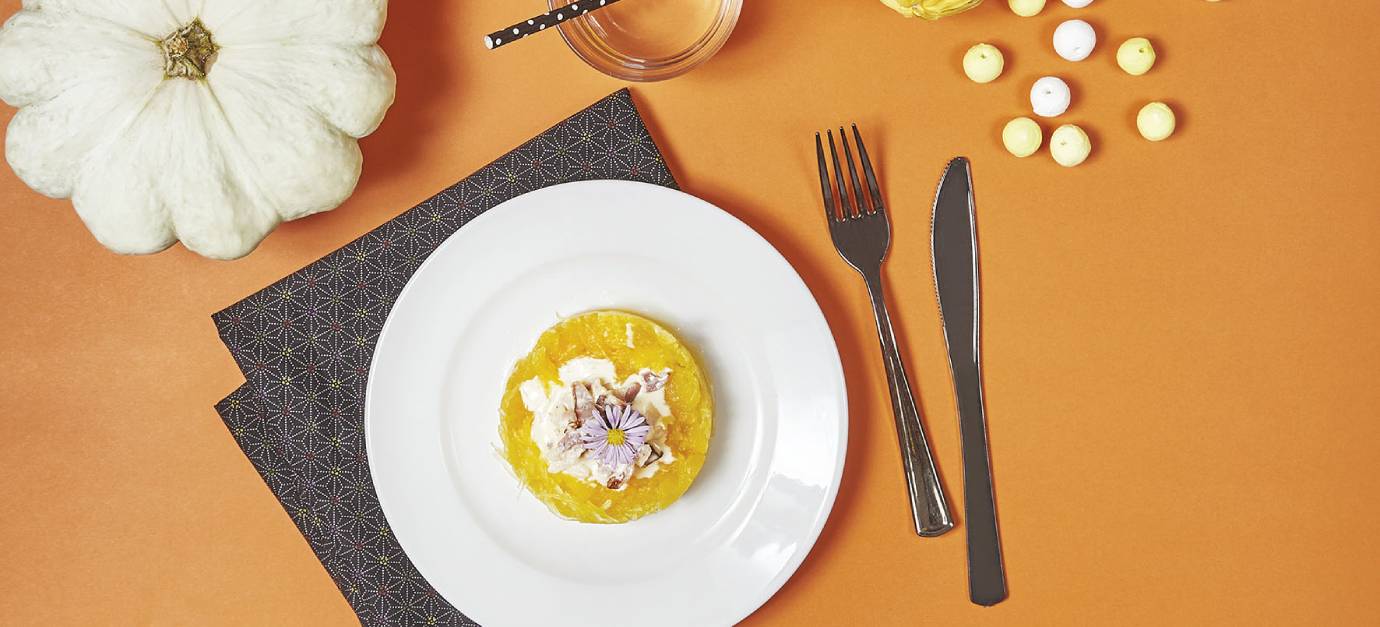 Spaghetti squash carbonara
Savory recipes
Fall
Winter
1+ hour
Easy
Autocuiseur
Method
Fill your pressure cooker with 50 cl (2 cups) of water. Place the entire spaghetti squash in the steam basket, close the lid, and cook for 60 minutes.
Once the spaghetti squash is cooked, cut it in half lengthwise. Remove the seeds, then scrape out the pulp into strands of spaghetti.
Let the spaghetti drain for a few minutes.
Peel and chop the onions.
Sweat the bacon and chopped onions in a frying pan, then add the crème fraîche and reduce for a few minutes. Season with salt and pepper.
Once the carbonara mixture is ready, mix it with the squash.
Sprinkle with Parmesan cheese, serve, and enjoy!
Ingredients
1 kg (2.2 lbs) spaghetti squash pulp (2 kg if whole)
2 onions
200 g (7 oz) bacon
25 cl (1 cup) crème fraîche
100 g (1 cup) Parmesan cheese
Salt and pepper
Utensil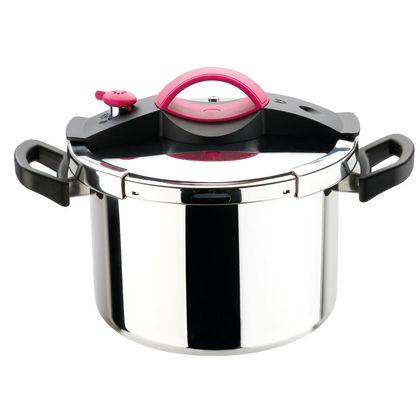 Why use a pressure cooker?
It's the perfect utensil for the busy and efficient cook. Thanks to its amazing speed you will save precious time for other activities...
Other recipes for you
Here are some recipes you might also like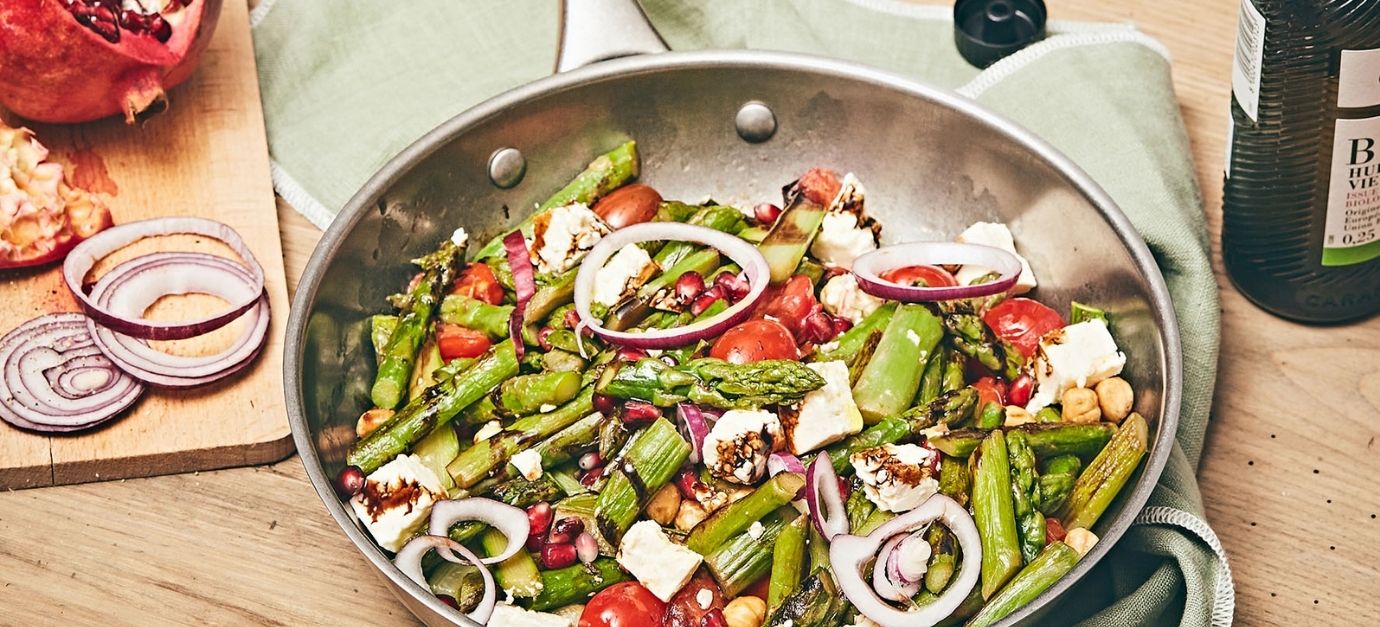 Sautéed asparagus salad with hazelnuts, feta cheese, pomegranate,…
A gourmet salad with a crunch!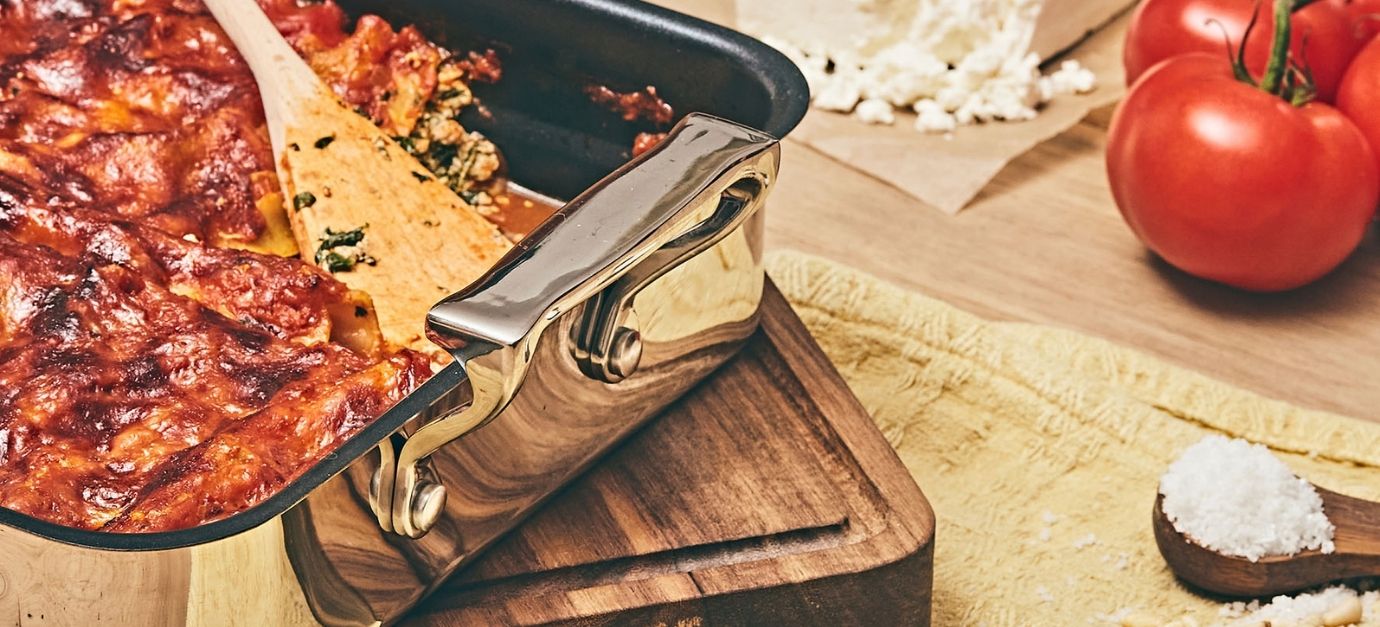 Cannelloni au gratin with veal, spinach, feta, and ricotta
The perfect recipe for cozy evenings!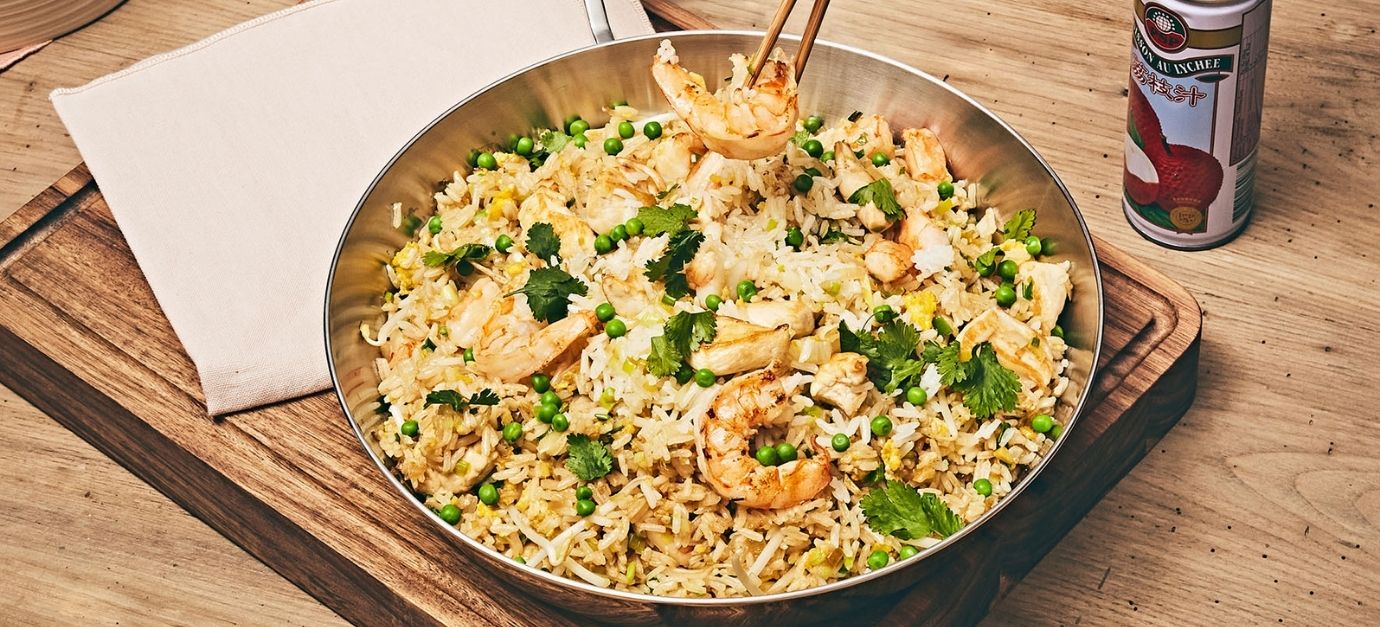 Cantonese rice with shrimp and chicken
A delicious recipe to share!