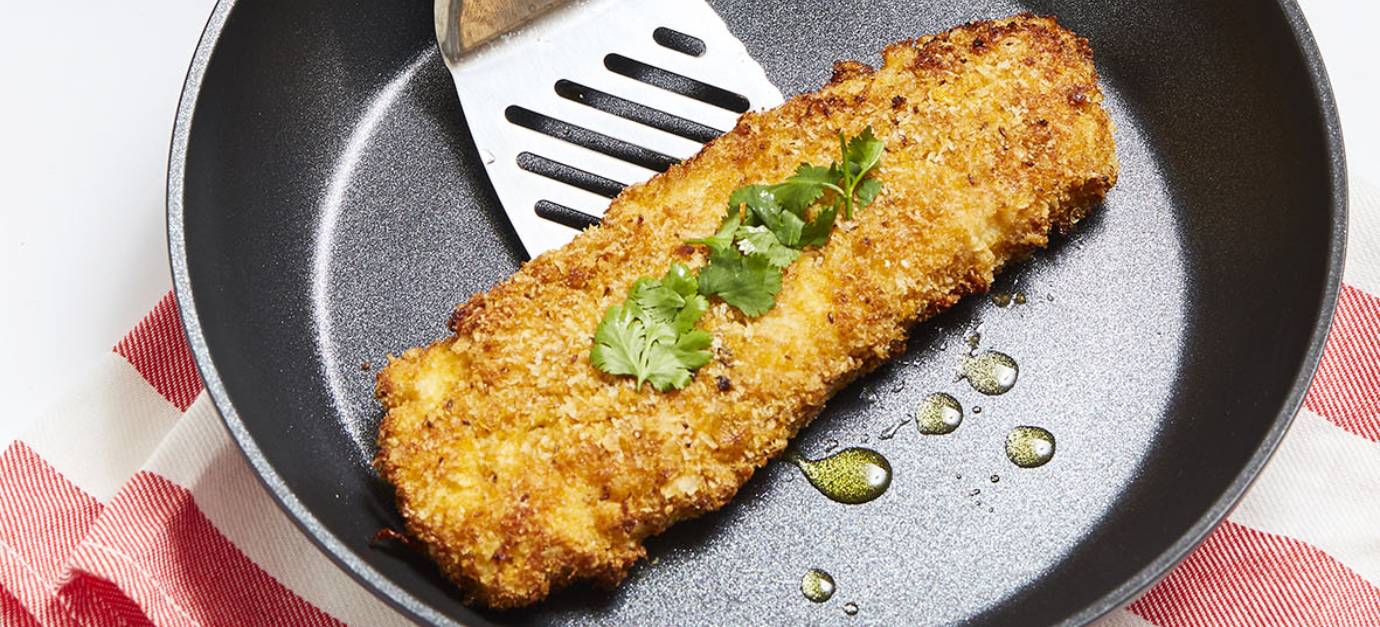 Spicy cornflake-crusted fish
Savory recipes
Spring
Summer
Fall
Winter
Under 30 minutes
Medium difficulty
Poêle
Cooking time
6 to 9 minutes
Method
Break and beat the eggs
Crush the cornflakes and mix with the breadcrumbs
Add the salt, pepper, and spices
Dip the fish fillets in the eggs and then in the breadcrumbs, repeat until they are coated completely
Heat the olive oil in a frying pan, add the fish, and cook until golden brown, turning occasionally
For the hummus: mix all the ingredients for the hummus, season, and top with the chopped herbs
Serve the fish with a small bowl of the hummus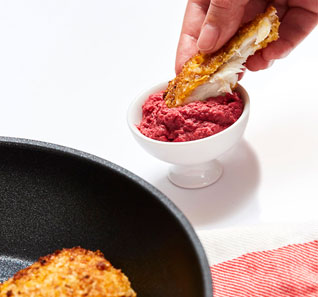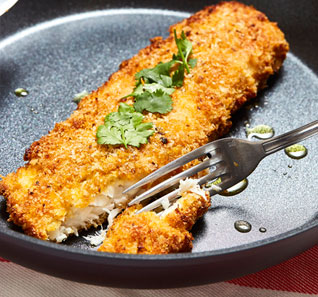 Ingredients
For the fish:
4 haddock fillets of 160/180 g (5.6/6.3 oz) each
80 g (2.8 oz) cornflakes
80 g (2.8 oz) breadcrumbs
4 eggs
Olive oil
Salt, pepper
½ tsp cumin powder
½ tsp ground coriander
A few pinches of Espelette pepper
For the chickpea & beet hummus:
1 box (250 g or 8.8 oz) of chickpeas
2 beets, vacuum-packed or roasted
1 clove of garlic
Cumin seeds
Juice from one lemon
2 tbsp tahini
Salt, pepper
Olive oil
Paprika powder
A few fresh cilantro leaves
Utensil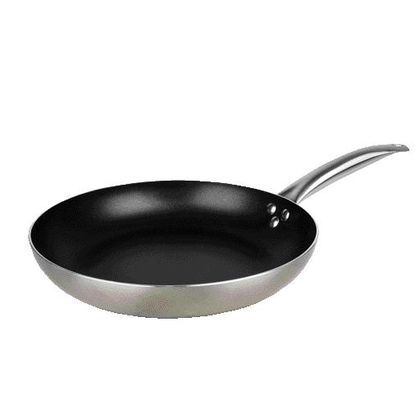 The benefits of cooking with a frying pan
With its round and shallow shape, this versatile utensil allows you to cook to your taste a variety of foods, from steaks to whole fish, burgers, meatballs, and all sorts of sauteed vegetables, pasta or cereals.
Other recipes for you
Here are some recipes you might also like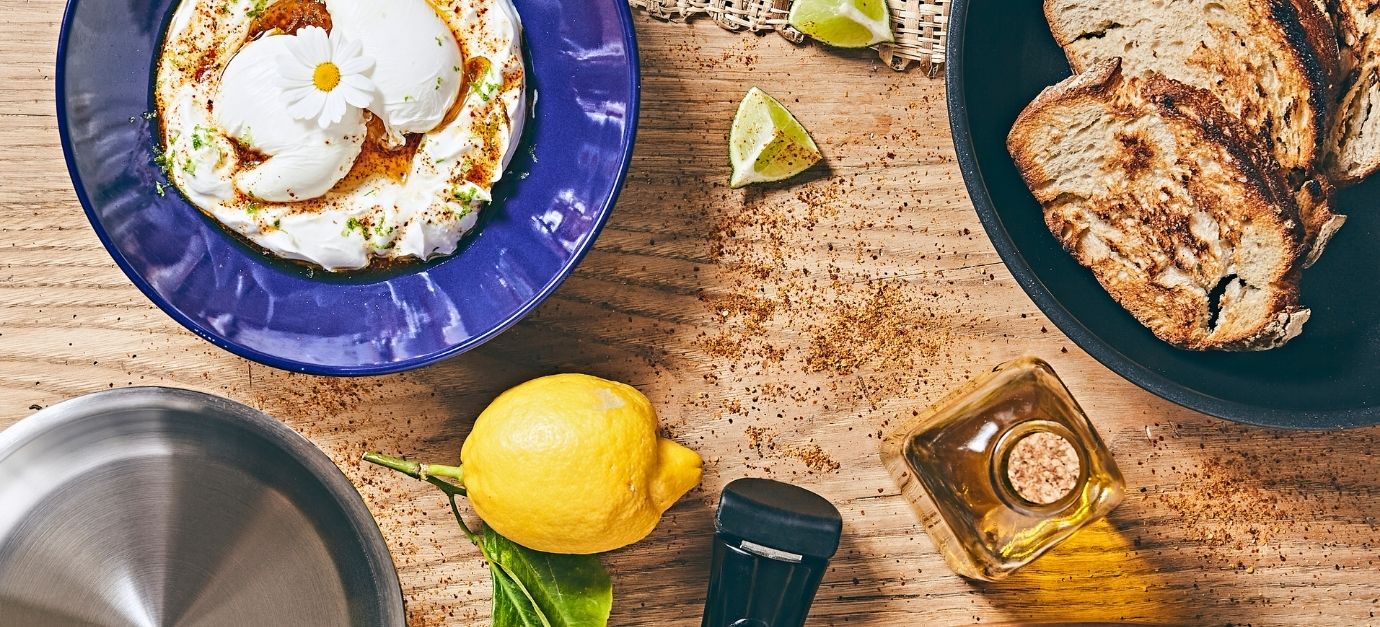 Gourmet eggs that are super easy to make!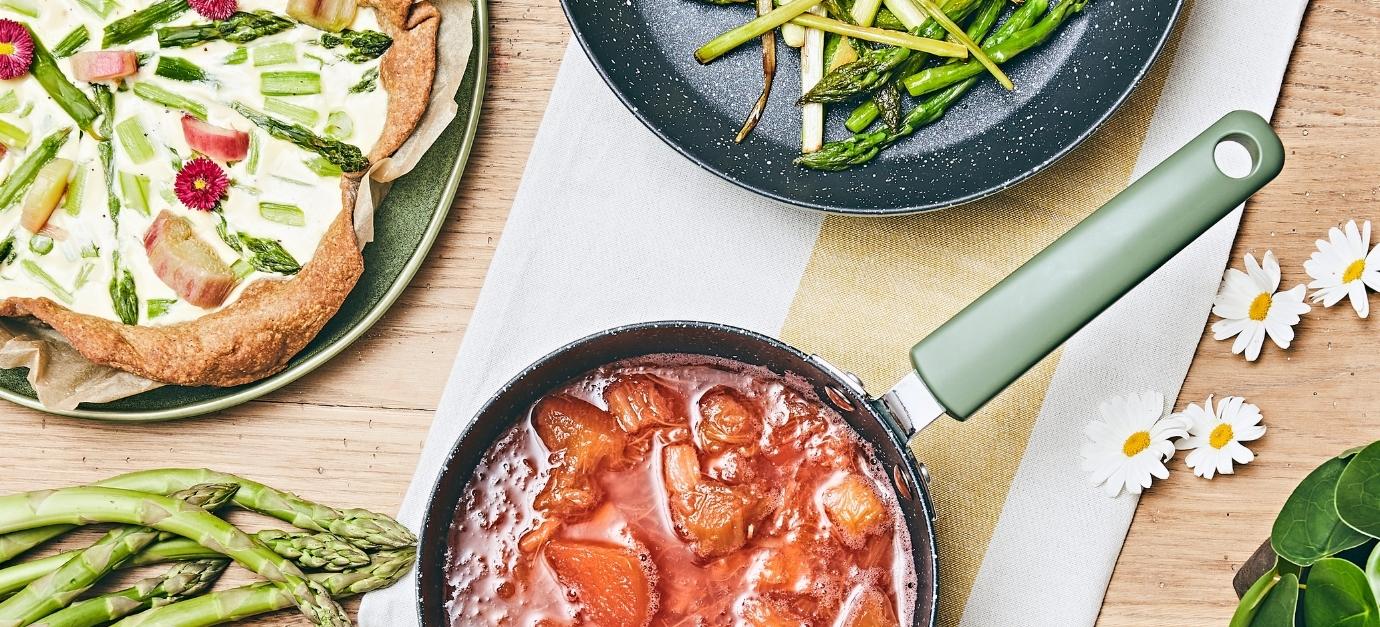 Rhubarb and green asparagus tart
A tart that'll surprise you with its unique flavors!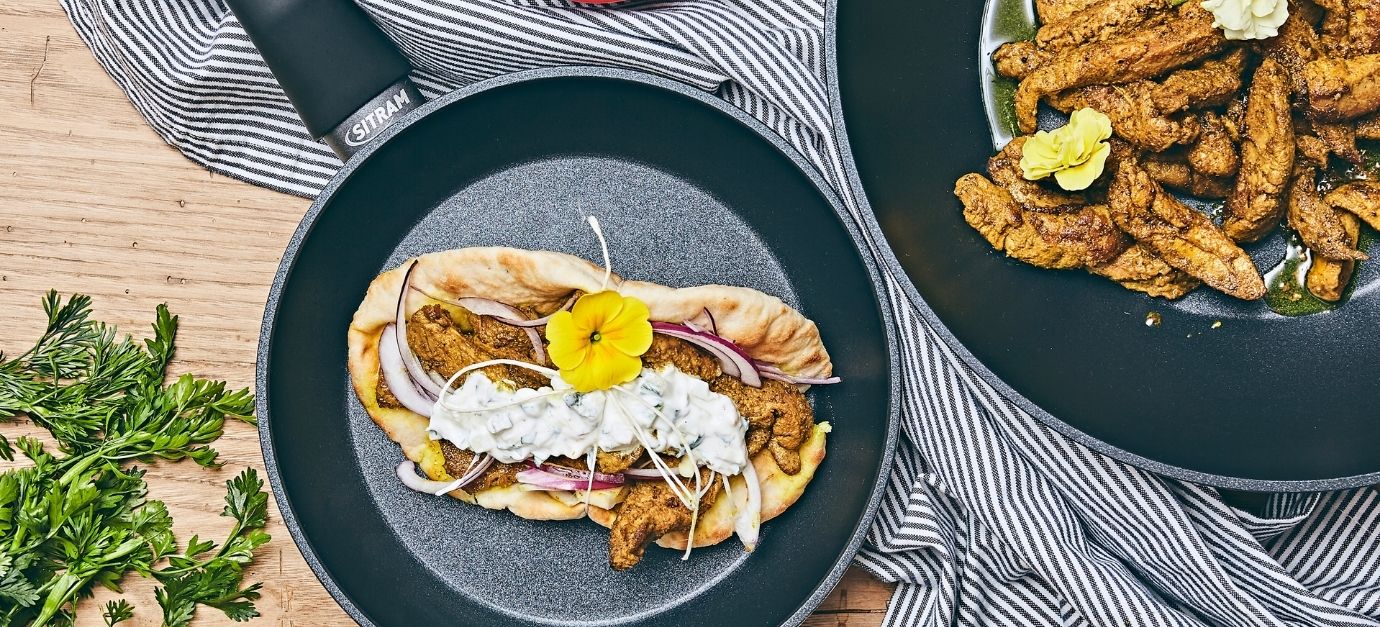 A new take on naan by our own Chef Pascale