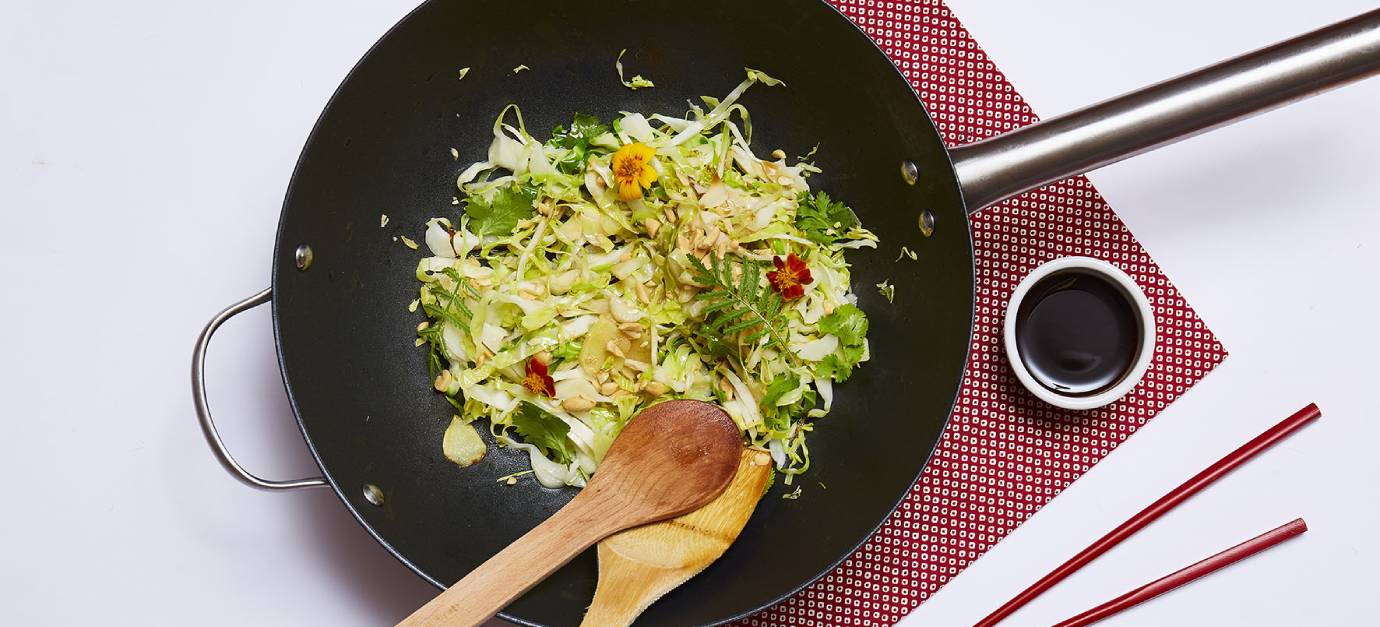 Stir-fried cauliflower leaves
Savory recipes
Spring
Summer
Fall
Winter
Under 30 minutes
Végétarienne
Easy
Wok
Method
Choose the best and most tender leaves, then wash and chop them finely.
Peel and chop the garlic, grate the ginger, then fry them together in a little coconut oil.
Add the cauliflower leaves, sweat them quickly, then add the lime juice, lime zest, and nuoc-mam sauce.
Finish cooking, then sprinkle with cilantro leaves and peanuts.
Ingredients
The leaves of a cauliflower
1 clove of garlic 1 small piece of fresh ginger
The juice of half a lime
2 tbsp nuoc-mam (fish sauce) or soy sauce (for a vegan version)
1 tbsp coconut oil (or another cooking oil)
1 handful of cilantro leaves
Some lime zest
1 handful of roasted peanuts (optional)
Utensil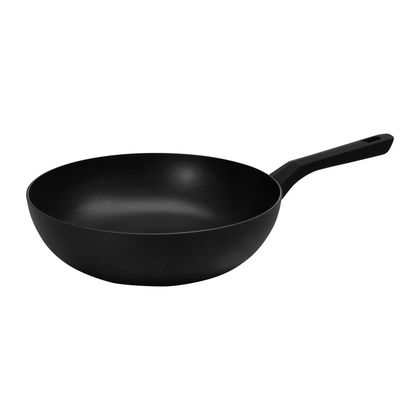 Why use a wok?
This wide and deep pan is used in asian countries to cook food quicky on a high fire. Finely chopped vegetables and meats, asian noodles and fried rice are particularly well-suited to this utensil.
Other recipes for you
Here are some recipes you might also like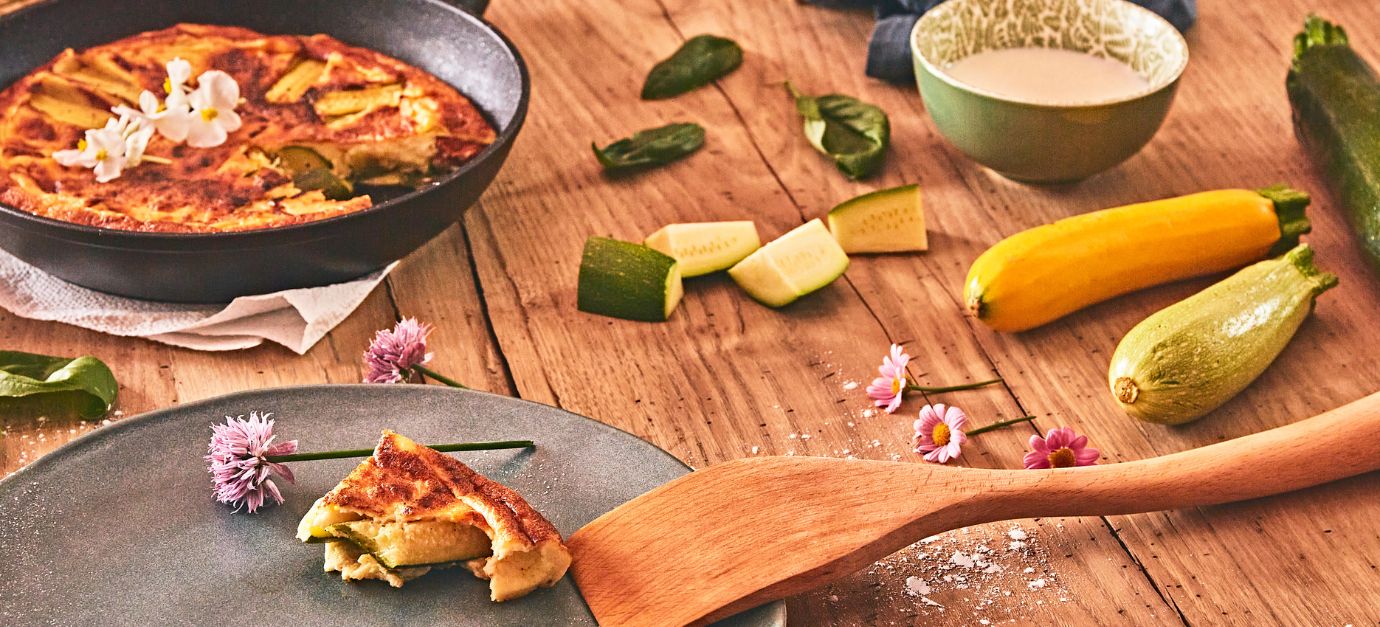 Pan-fried zucchini clafoutis
Easy, no-bake zucchini clafoutis.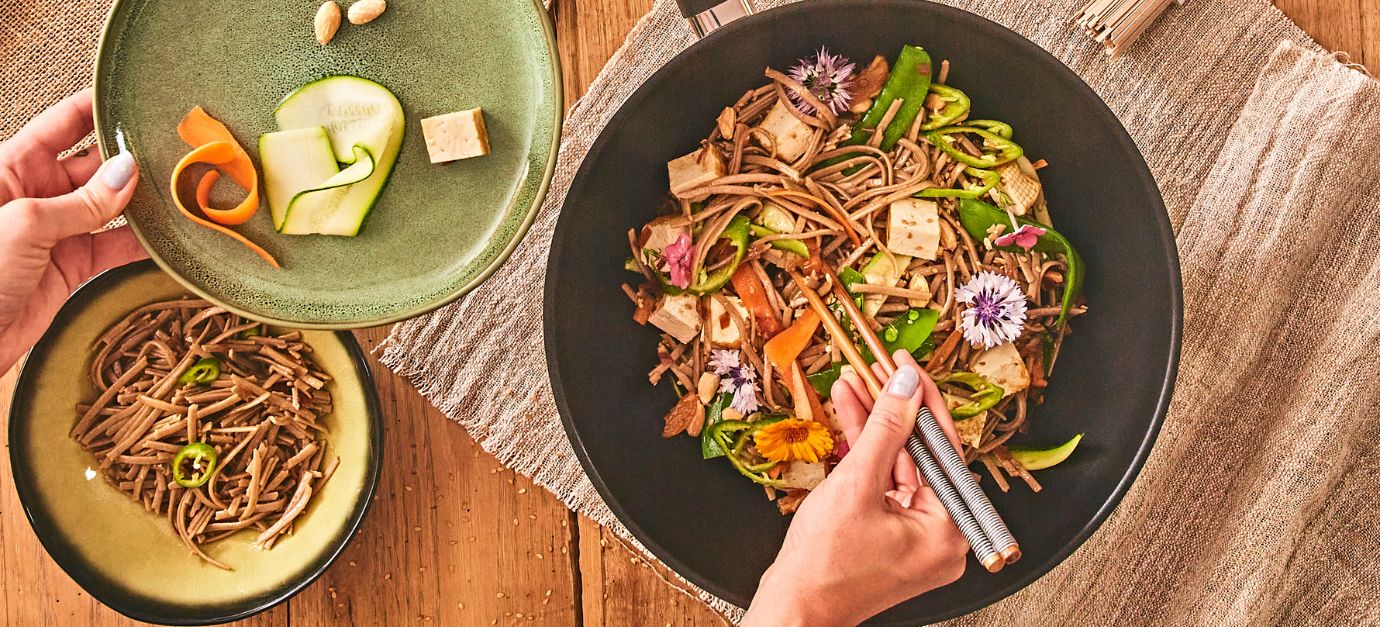 Soba noodle salad with grilled tofu
A colorful vegetarian salad with soba noodles, seasonal vegetable…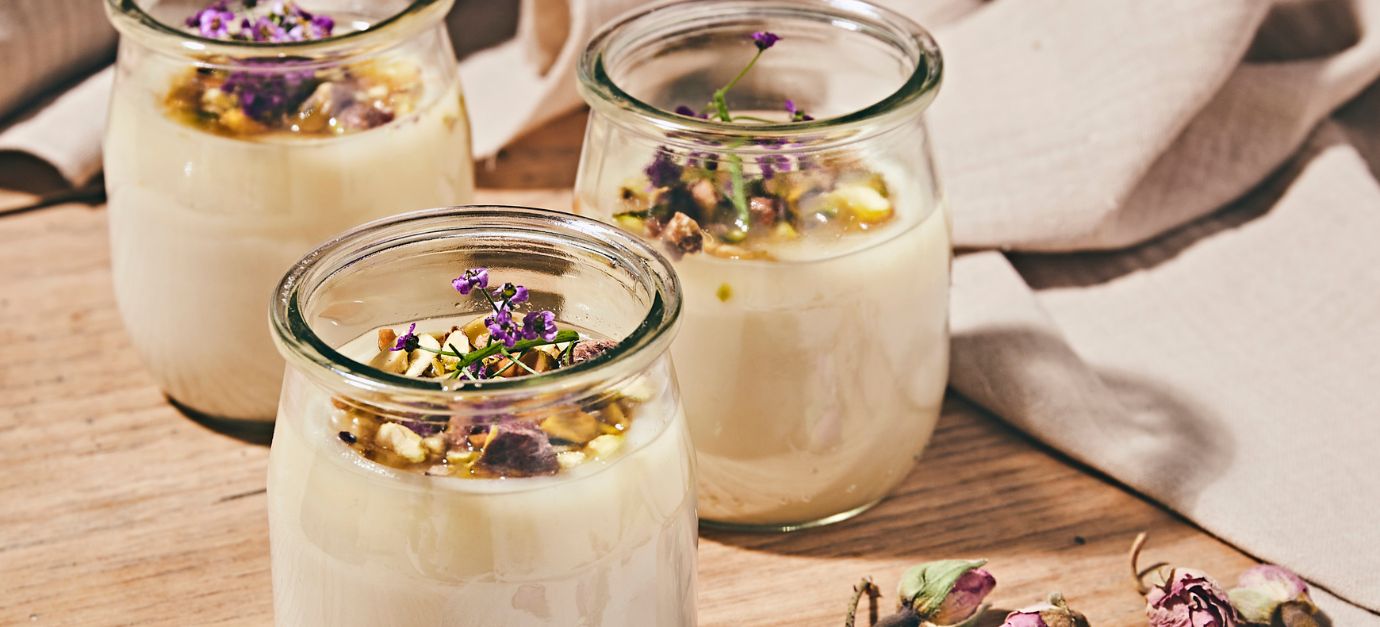 Delicious Lebanese flan with hints of pistachio and orange blosso…