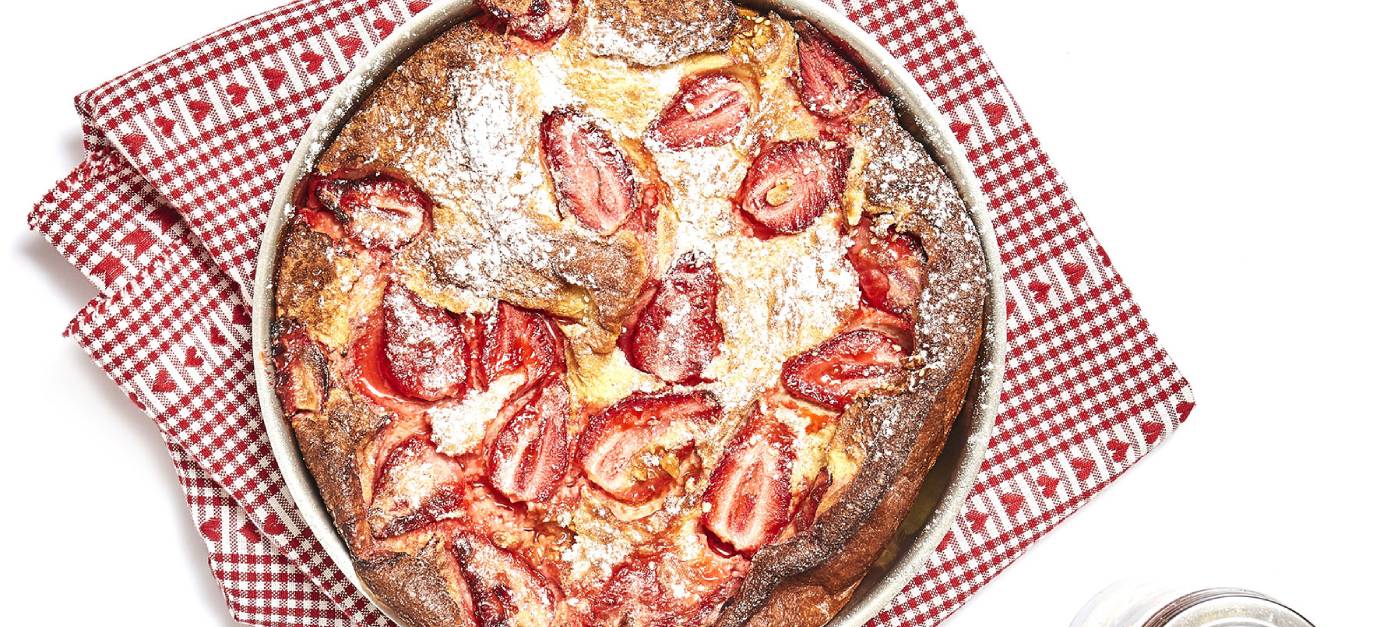 Strawberry and nougat clafoutis
Sweet recipes
Spring
Summer
30 minutes to 1 hour
Easy
Poêle
Method
Mix the whole eggs, egg yolks, cornstarch, sugar, and cream.
Add the vanilla (extracted from the bean).
Cut the nougat into small pieces.
Butter the pan and sprinkle in some sugar.
Wash, dry, and cut the strawberries (if necessary), then arrange them in the pan.
Pour the batter on top and add the nougat.
Bake in a preheated oven (180°C or 356°F) for 40 minutes.
 
Ingredients
500 g (17.6 oz) strawberries
50 g (1.8 oz) nougat
4 whole eggs
2 egg yolks
150 g (5.3 oz) brown sugar
50 g (1.8 oz) cornstarch
25 cl (1 cup) whipping cream
1 vanilla bean
Butter
Utensil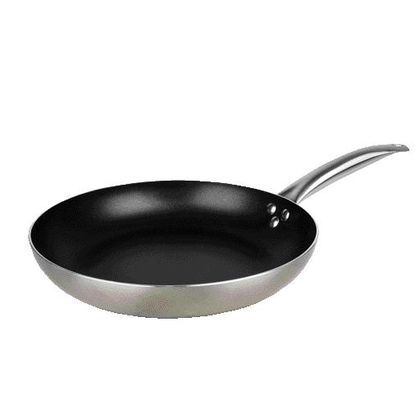 The benefits of cooking with a frying pan
With its round and shallow shape, this versatile utensil allows you to cook to your taste a variety of foods, from steaks to whole fish, burgers, meatballs, and all sorts of sauteed vegetables, pasta or cereals.
Other recipes for you
Here are some recipes you might also like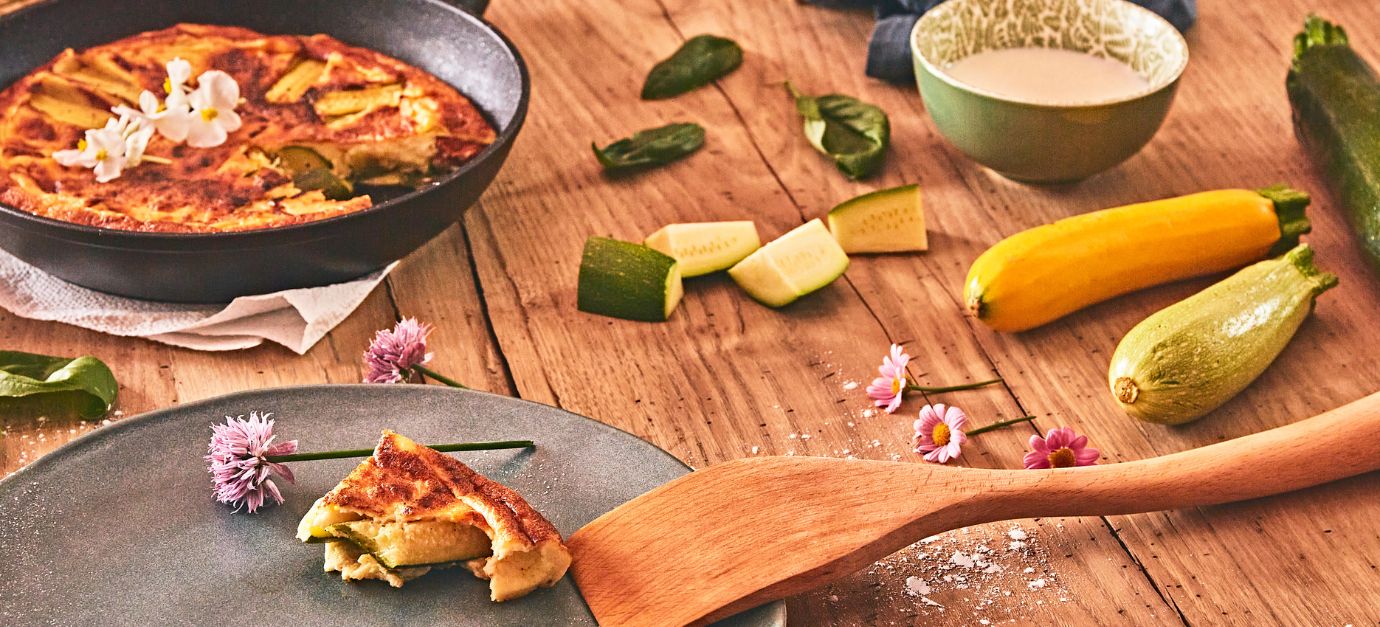 Pan-fried zucchini clafoutis
Easy, no-bake zucchini clafoutis.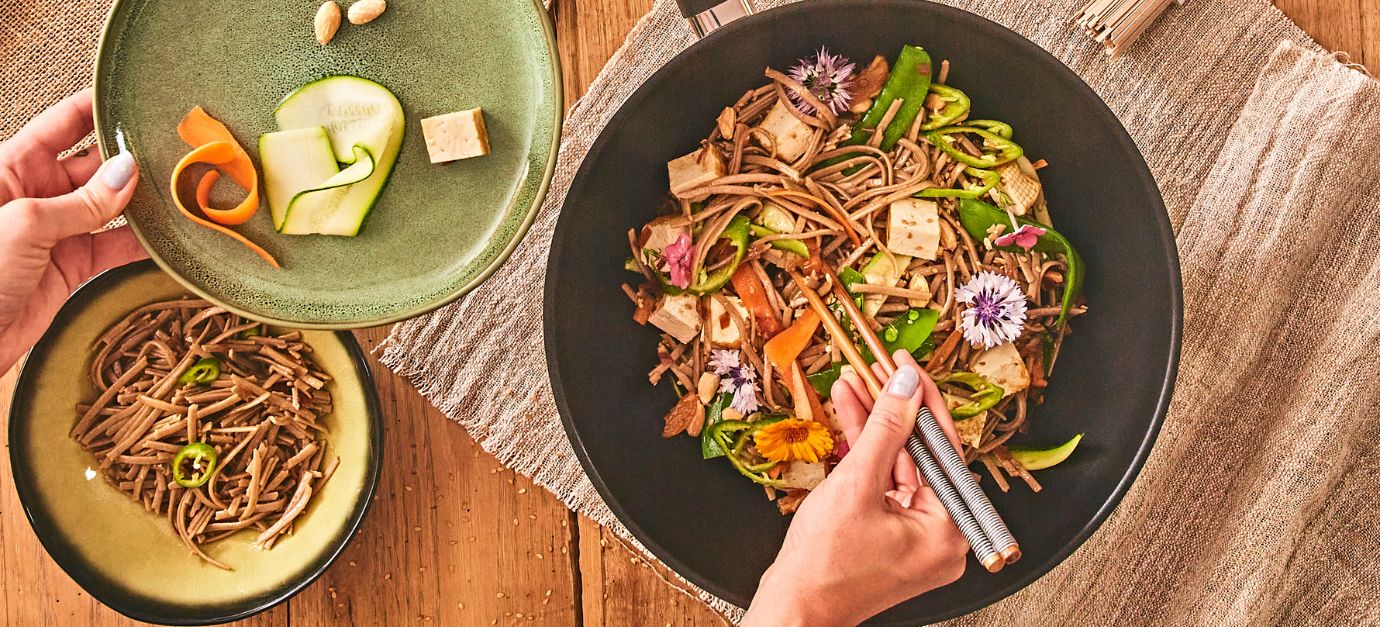 Soba noodle salad with grilled tofu
A colorful vegetarian salad with soba noodles, seasonal vegetable…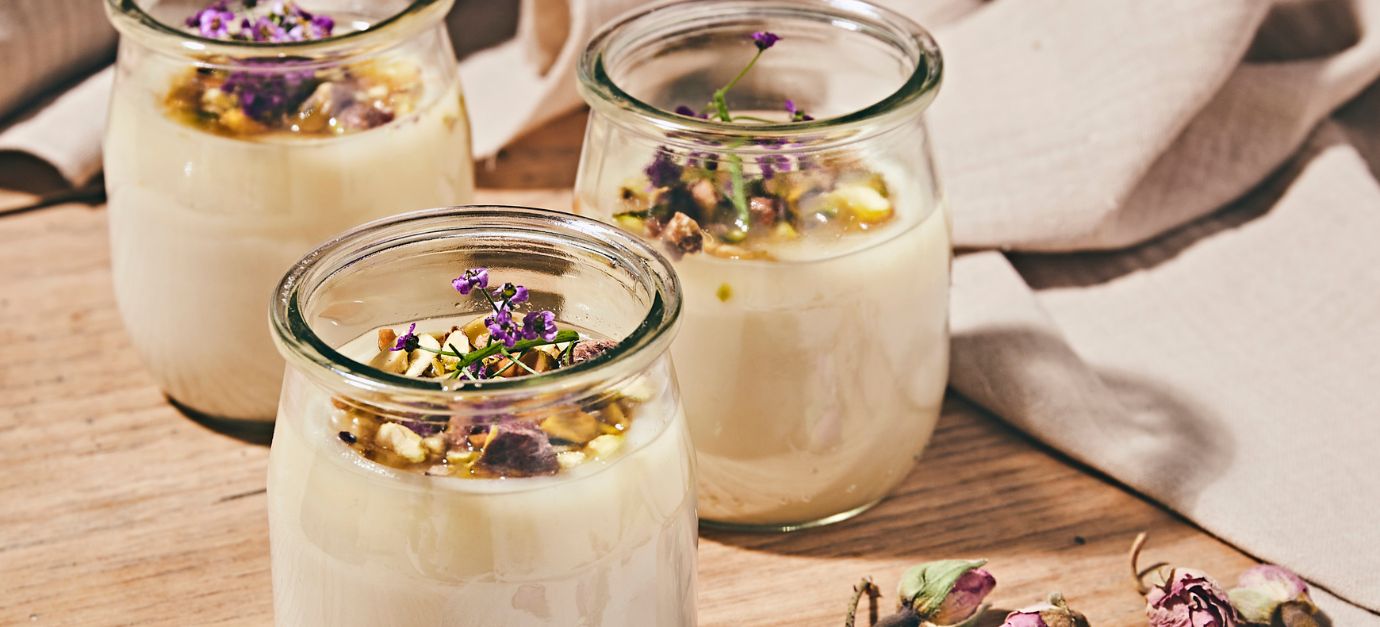 Delicious Lebanese flan with hints of pistachio and orange blosso…