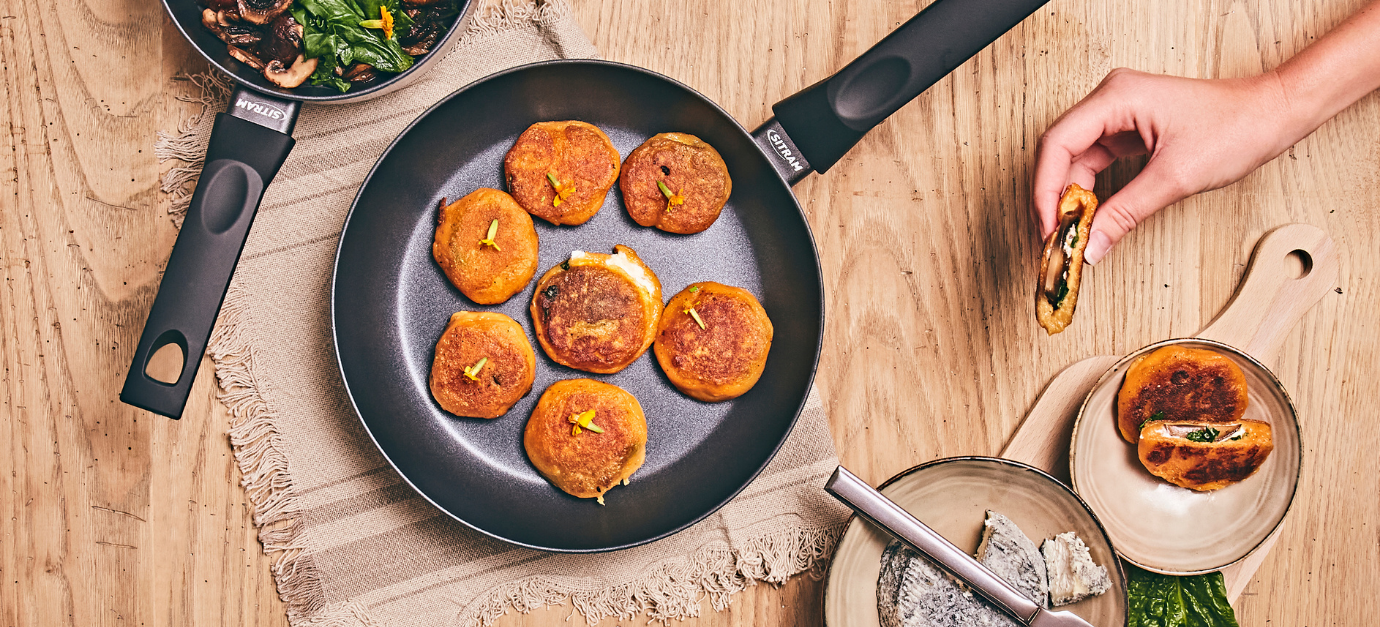 Sweet potato buns with spinach and goat cheese
Savory recipes
Spring
Winter
More than one hour
Végétarienne
Medium difficulty
Poêle
Method
Peel and cut the sweet potato into large

cubes

, and

steam

them

(approximately 15-20 minutes, depending on size of cubes).

Mash them, stir the

cornstarch

into the still-warm

sweet potatoes,

and mix. Add the rice flour, a pinch of salt & pepper and a pinch of grated nutmeg.

Set aside in a cool place for 20 to 30 minutes.

Wash the spinach, clean and slice the mushrooms.

In a frying pan, sweat the spinach in coconut oil and set aside, then sauté the

sliced

mushrooms and add the salt and pepper.
Cut the fresh goat cheese into

slices

.
With

wet hands

, scoop a ball of dough (if dough is too soft, add flour).
In the palm of your hand, form an

indentation in the dough

and fill it with a bit of spinach, mushrooms, goat cheese and 1 tsp of honey.
Then gently fold the remaining dough toward the center over the

indentation

, adding a bit more dough on top, if necessary, to seal the bun.

Fry the buns in a frying pan with the coconut oil until each side is golden brown.

Garnish and serve with a spinach leaf salad

tossed in

a bit of olive oil.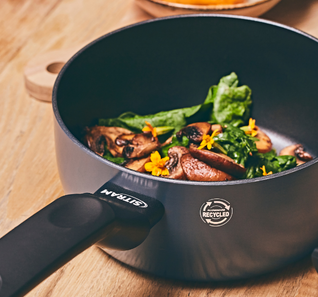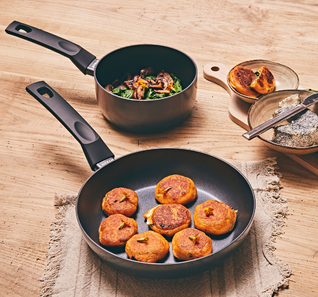 Ingredients
Bun dough
240 g sweet potatoes

30 g cornstarch

45 g rice flour

Salt & pepper

Nutmeg
Filling
100 g fresh spinach (40 g for the stuffing, 60 g for the side salad)

50 g

fresh

goat cheese

100 g button mushrooms

4 tbsp liquid honey

Coconut oil
Utensil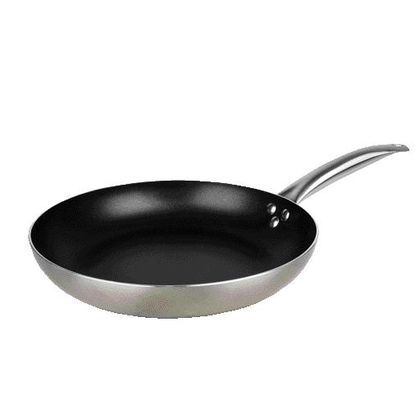 The benefits of cooking with a frying pan
With its round and shallow shape, this versatile utensil allows you to cook to your taste a variety of foods, from steaks to whole fish, burgers, meatballs, and all sorts of sauteed vegetables, pasta or cereals.
Other recipes for you
Here are some recipes you might also like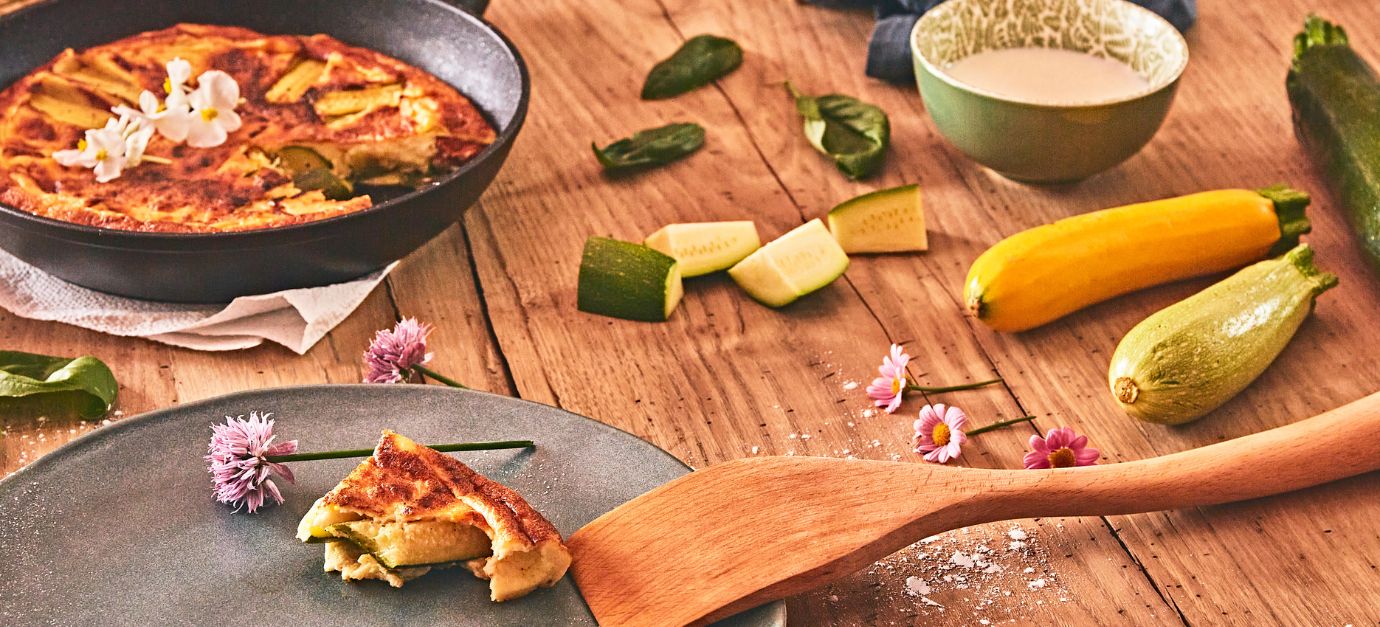 Pan-fried zucchini clafoutis
Easy, no-bake zucchini clafoutis.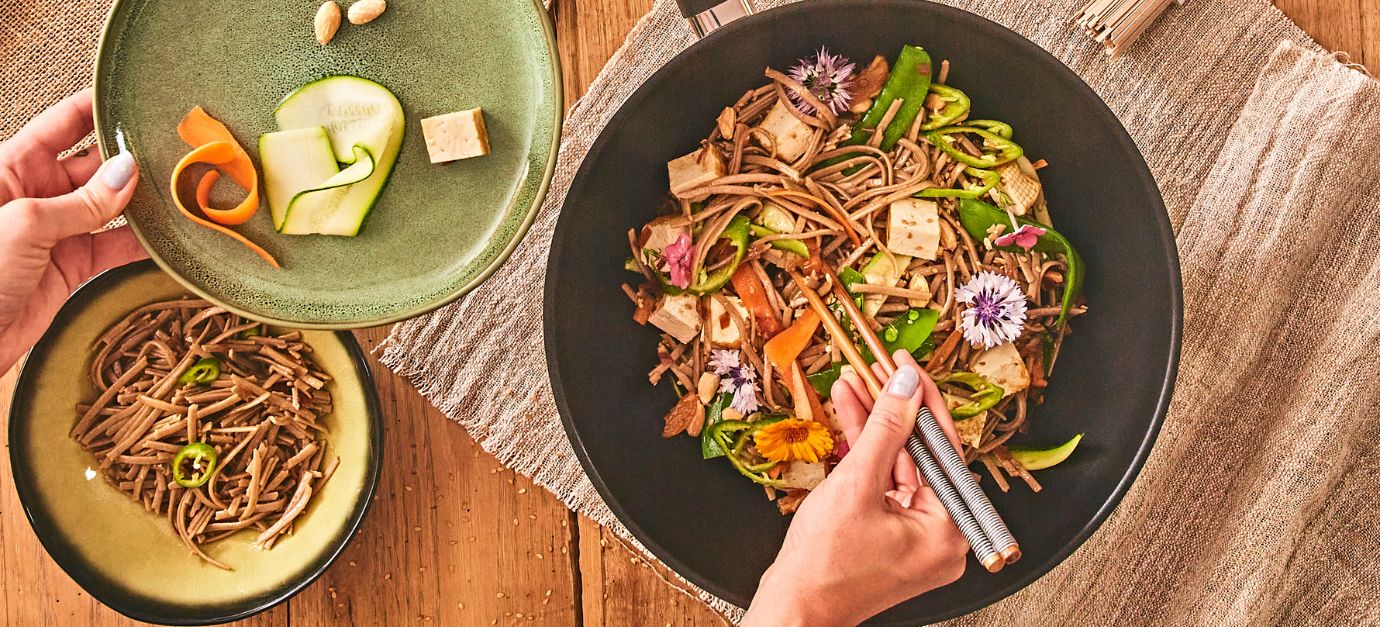 Soba noodle salad with grilled tofu
A colorful vegetarian salad with soba noodles, seasonal vegetable…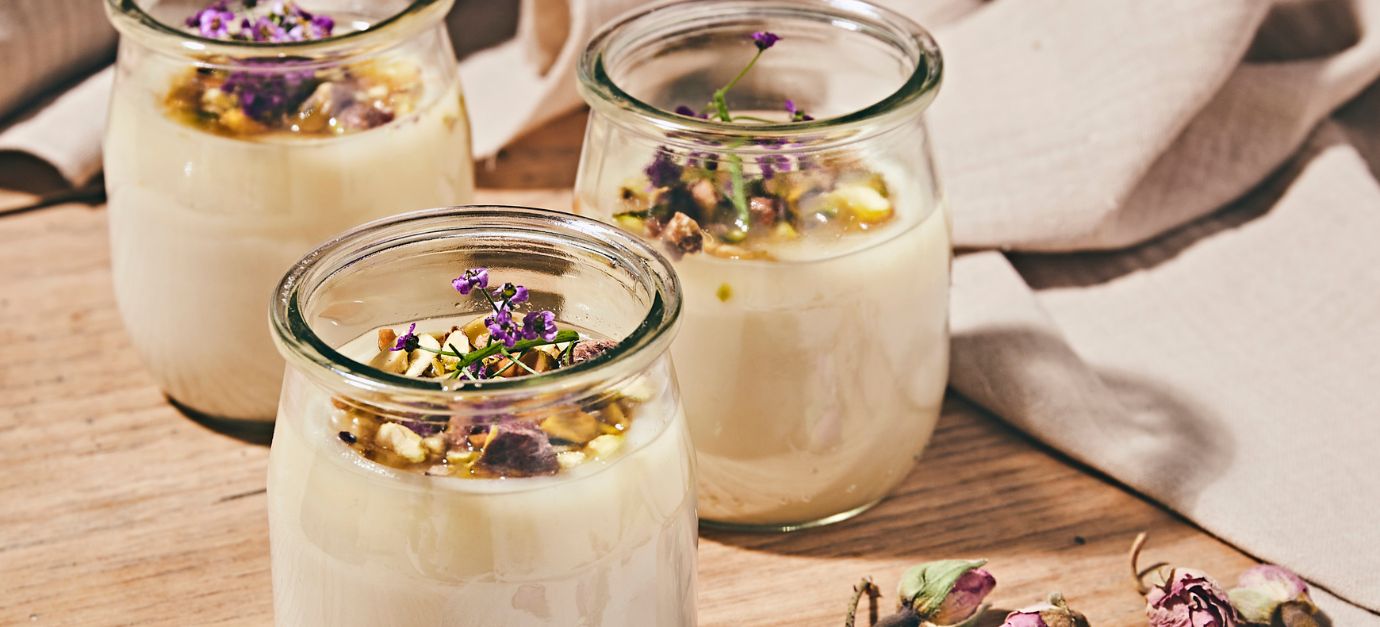 Delicious Lebanese flan with hints of pistachio and orange blosso…