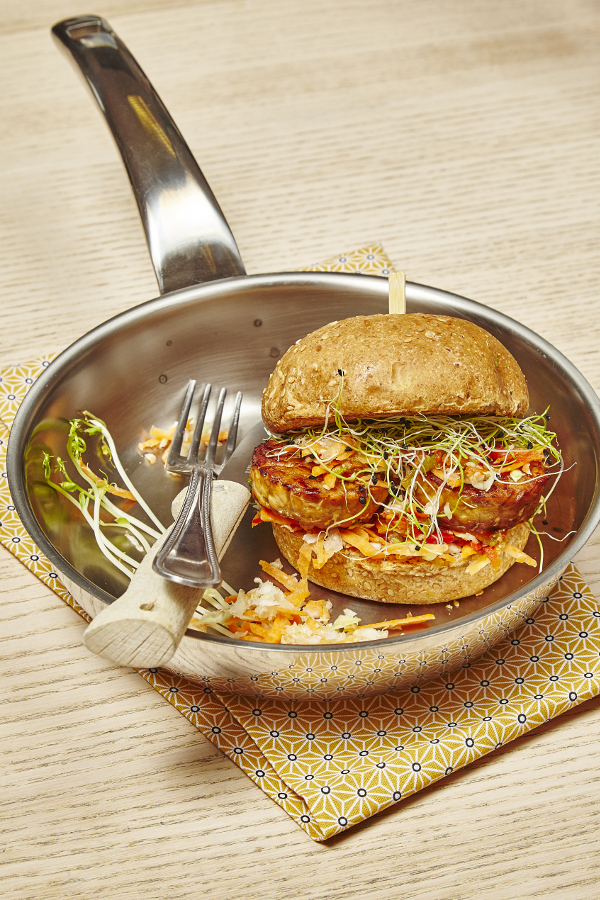 Tempeh burger with coleslaw and BBQ sauce
Savory recipes
Spring
Summer
Fall
Winter
Under 30 minutes
Vegan
Medium difficulty
Casserole
Poêle
Method
Prepare the barbecue sauce by mixing the ketchup, maple syrup, smoked paprika, cider vinegar, garlic powder, onion powder, chili flakes, and rapeseed oil in a bowl.
Refrigerate.
Cut the tempeh into equal-sized rectangular pieces.
Marinate the tempeh in 2 tablespoons of rapeseed oil and 3 tablespoons of soy sauce.
While the tempeh is marinating, start to prepare the coleslaw.
Peel the carrots and onions and deseed the peppers.
Grate the carrots, onions, cabbage, and peppers.
Marinate the vegetables in a large bowl for 10 minutes with 1 teaspoon of salt and 2 tablespoons of sugar.
In a small saucepan, bring the cider vinegar to a boil, add 3 tablespoons of sugar, and stir until syrupy.
Briefly rinse the coleslaw, drain well, and marinate with the cider vinegar syrup and 1 tablespoon of rapeseed oil. Season with salt and pepper.
Cut the buns in half. Brush the insides with olive oil, then brown them in a hot frying pan.
In a second pan, brown the tempeh.
Once the insides of the buns are golden brown, build the burgers.
Spread on some BBQ sauce, add the coleslaw and tempeh, then close with the top of the bun.
Ingredients
For the burgers:
4 burger buns
400 g (14 oz) plain tempeh
3 tbsp soy sauce
2 tbsp rapeseed oil
Olive oil
2 medium-sized carrots
400 g (14 oz) white cabbage
1 onion
For the coleslaw:
2 medium-sized carrots

400 g (14 oz) white cabbage

1 onion

1 red pepper

1 green pepper

5 tbsp sugar

1 tsp salt

10 cl (2/5 cup) cider vinegar

1 tbsp rapeseed oil

Salt and pepper
For the BBQ sauce:
170 g (6 oz) ketchup

3 tsp maple syrup

2 level tsp smoked paprika

1 tbsp cider vinegar

1/2 tsp garlic powder

1/2 tsp onion powder

1/2 tsp chili flakes

2 tbsp rapeseed oil
Utensils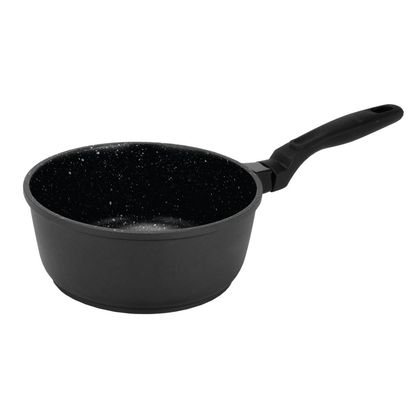 Why use a saucepan?
Sitram saucepans are versatile utensils fit for many preparations (soups, pasta, rice and sauces to name a few)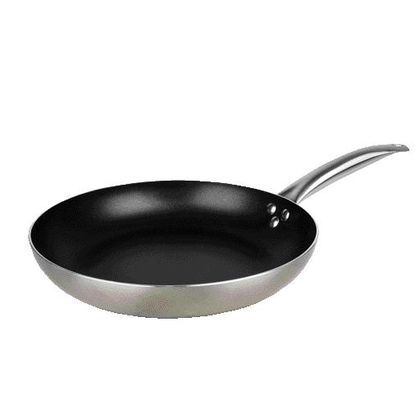 The benefits of cooking with a frying pan
With its round and shallow shape, this versatile utensil allows you to cook to your taste a variety of foods, from steaks to whole fish, burgers, meatballs, and all sorts of sauteed vegetables, pasta or cereals.
Other recipes for you
Here are some recipes you might also like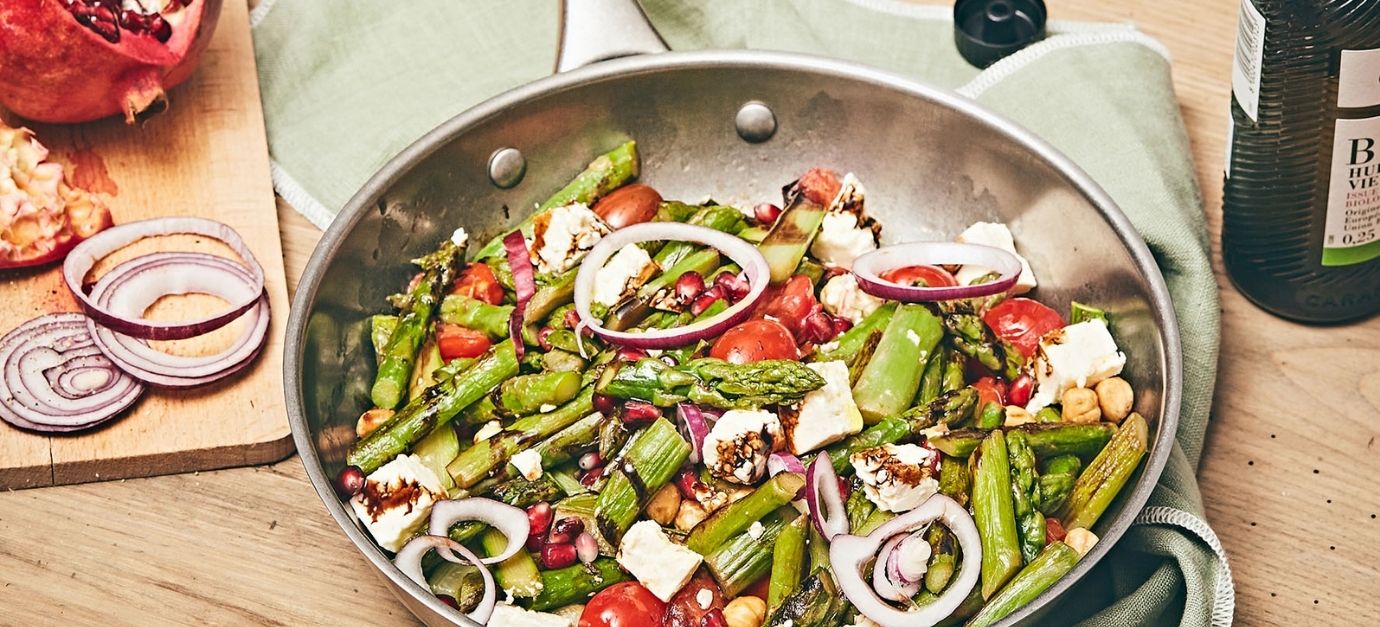 Sautéed asparagus salad with hazelnuts, feta cheese, pomegranate,…
A gourmet salad with a crunch!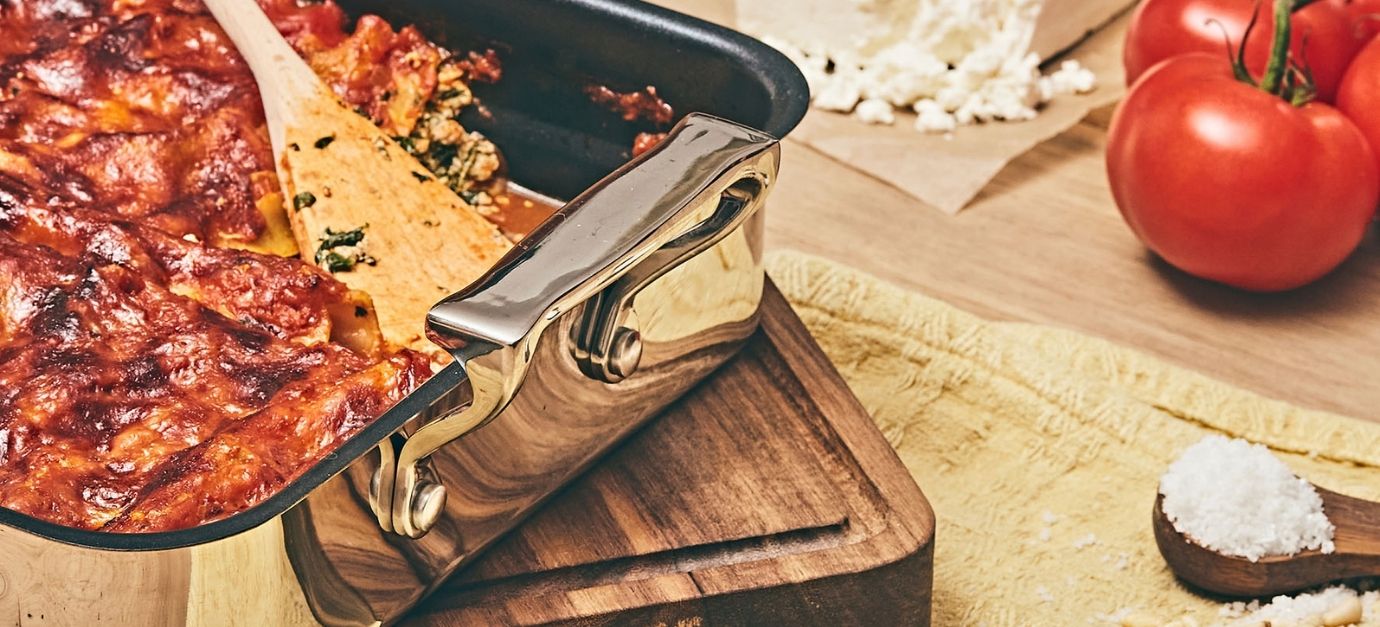 Cannelloni au gratin with veal, spinach, feta, and ricotta
The perfect recipe for cozy evenings!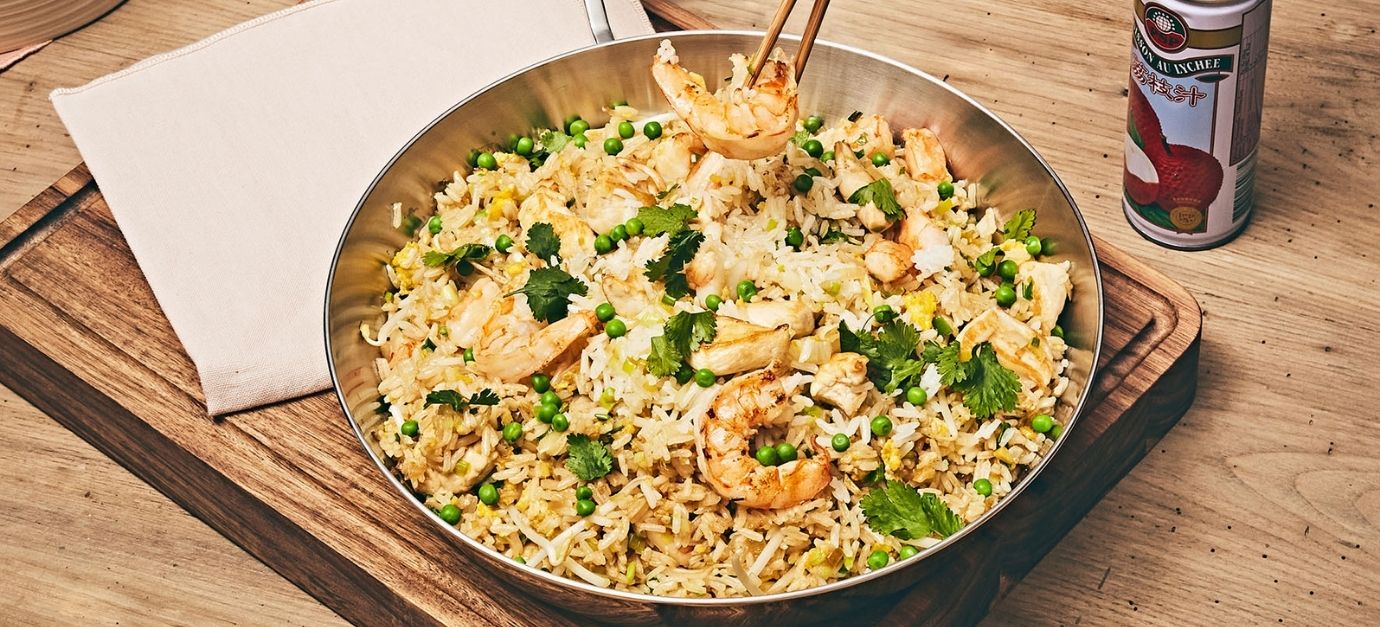 Cantonese rice with shrimp and chicken
A delicious recipe to share!