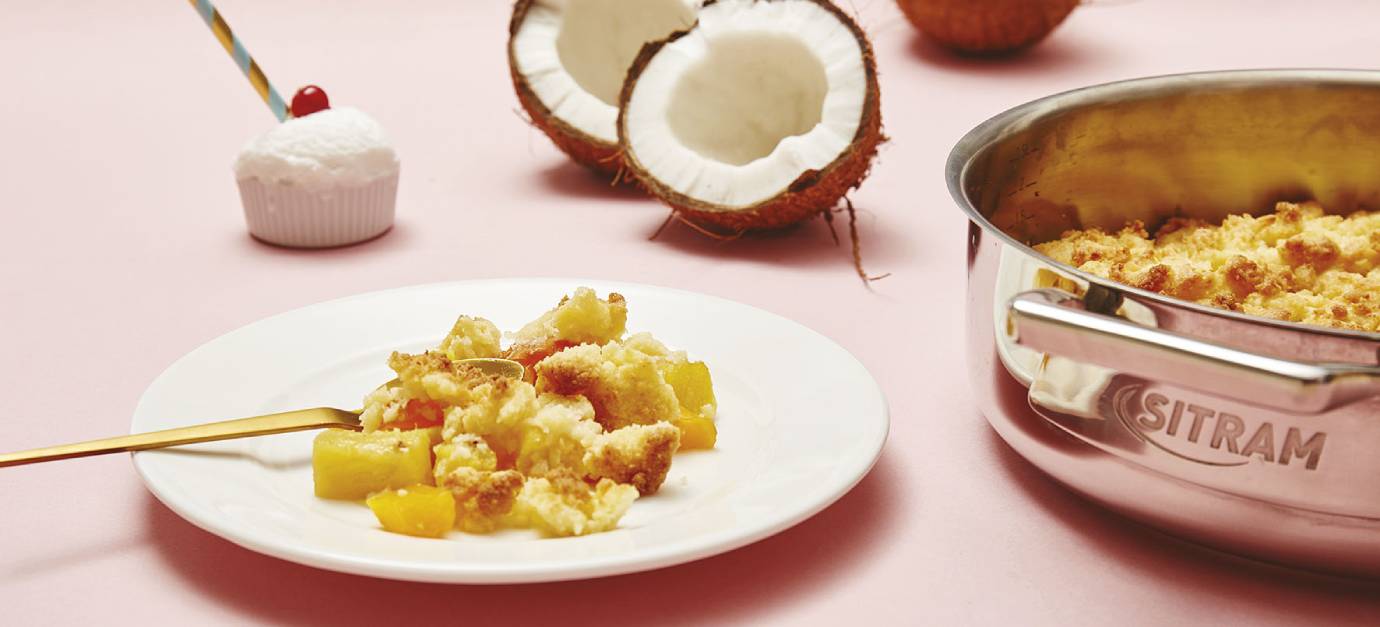 Tropical crumble with mango, pineapple, and coconut
Sweet recipes
Spring
Summer
Fall
Winter
30 minutes to 1 hour
Easy
Faitout
Plat à four
Method
Peel and cut the fruits into tiny cubes, then set them aside with their juice
Preheat the oven to 180°C (356°F)
In a large bowl, mix the flour, sugar, and coconut.
Add the butter and mix with your fingers to obtain a grainy dough
Butter your oven dish, then add the fruit pieces and juice
Cover with the dough (spreading it loosely over the fruit) and bake for 30 minutes
Serve with a scoop of coconut ice cream decorated with a vanilla bean.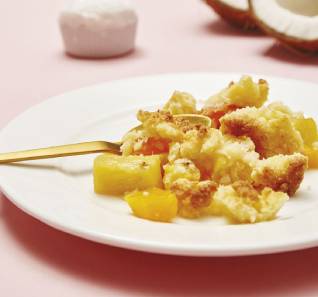 Ingredients
1 pineapple
1 mango
5 apricots
125 g (1 cup) flour
100 g (1/2 cup) brown sugar
100 g (3.5 oz) shredded coconut
100 g (3.5 oz) semi-salted butter
1 vanilla bean
Utensils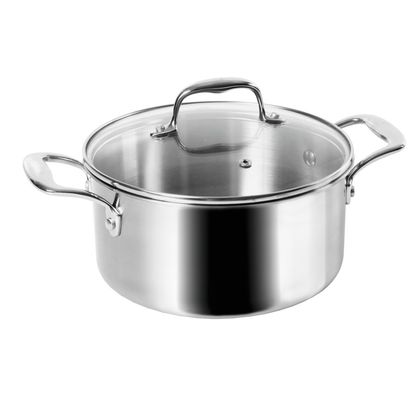 Why cook with a stockpot?
A stockpot is so versatile it can be useful in many situations, especially if you need to cook large quantities. With its two sturdy handles it's easier to carry.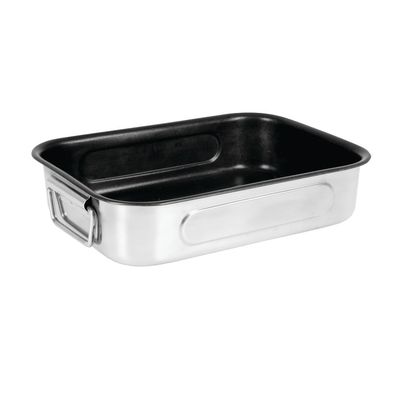 The benefits of cooking in the oven
Use an oven dish to prepare delicious roasts and vegetables au gratin as well as lovely hearty family recipes like lasagna or moussaka.
Other recipes for you
Here are some recipes you might also like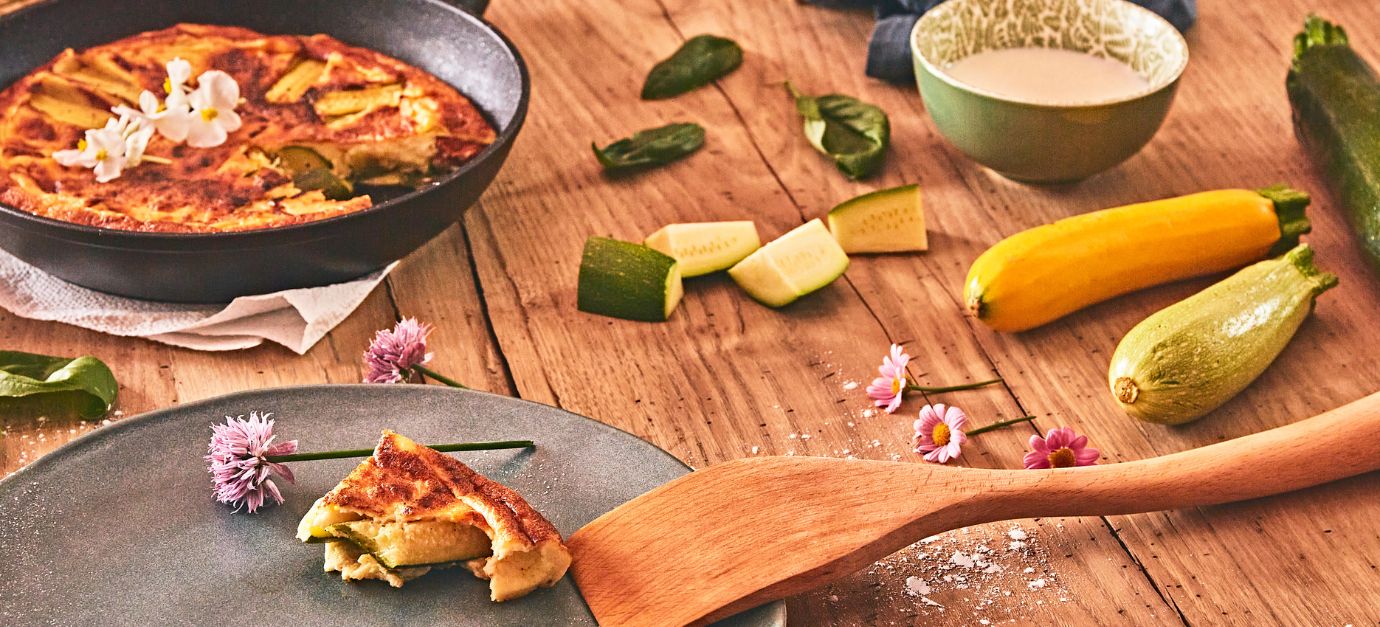 Pan-fried zucchini clafoutis
Easy, no-bake zucchini clafoutis.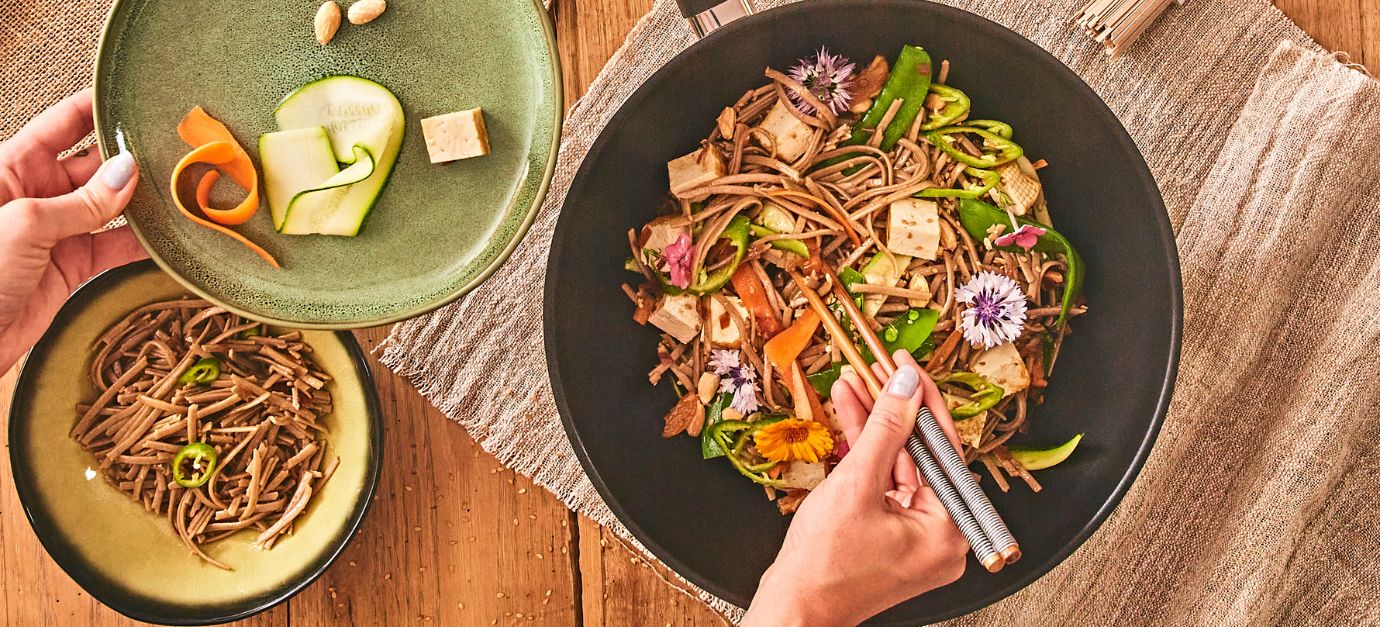 Soba noodle salad with grilled tofu
A colorful vegetarian salad with soba noodles, seasonal vegetable…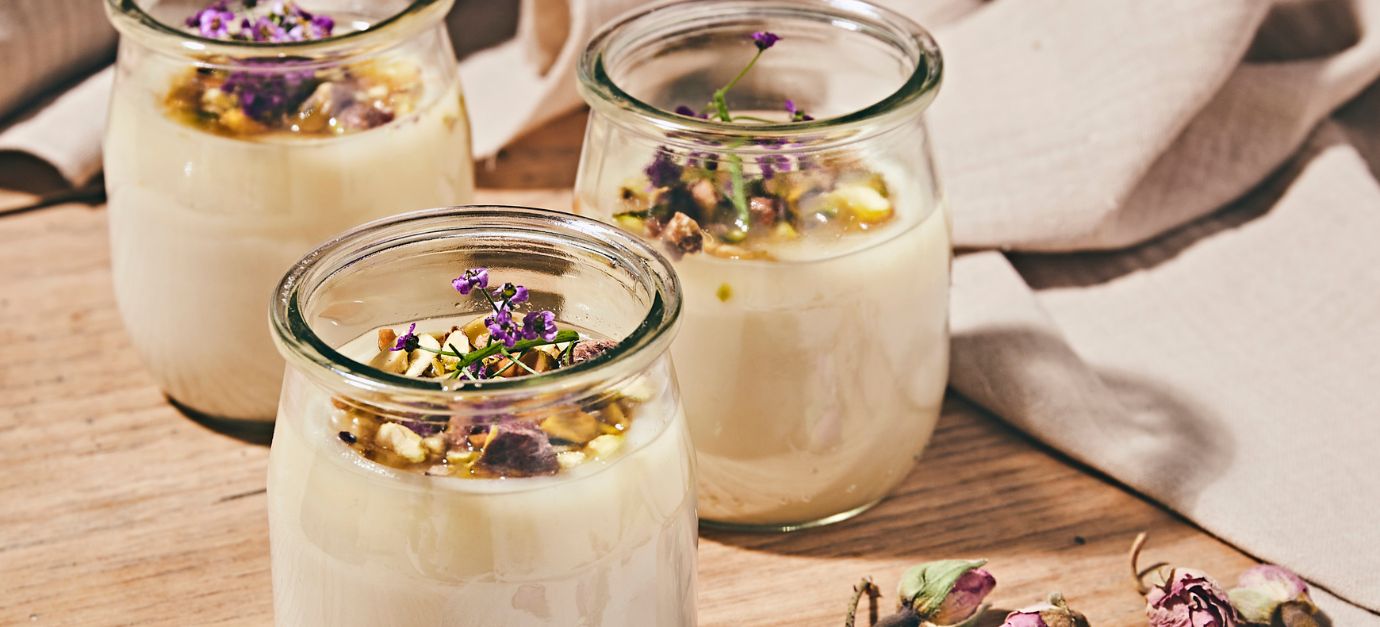 Delicious Lebanese flan with hints of pistachio and orange blosso…