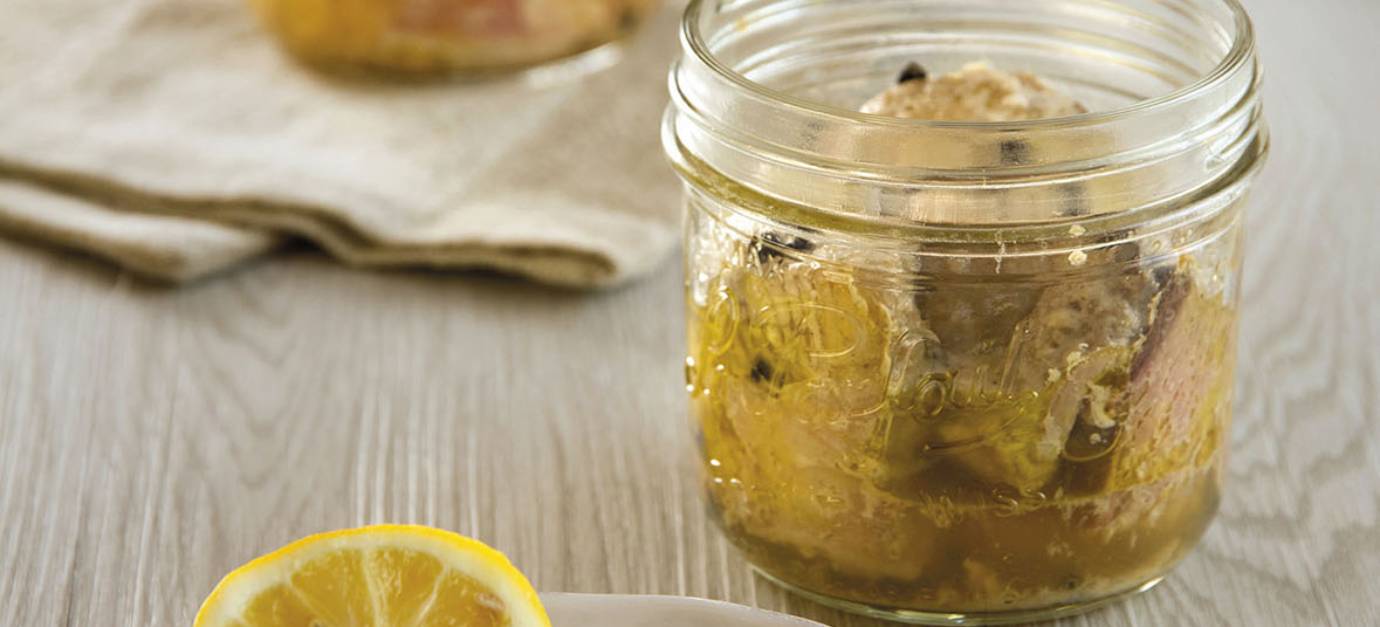 Tuna in a jar
Savory recipes
Spring
Summer
Fall
Winter
1+ hour
Easy
Autocuiseur
Method
Wash the jars with boiling water and check to make sure there are no chips on the rims. Boil the rubber seals for 5 minutes and leave them in the water until it's time for them to be used.
Wash then blanch the lemon for 2 minutes in boiling water.
Wash the tuna and remove any remaining skin and bones. Cut into large pieces of around 300 g (10.5 oz) each and season as needed.
Place the rubber seals around the lids and add a bay leaf to the bottom of each jar.
Add the tuna pieces so they are slightly packed but do not fill the jar above the rim.
Add 2 tbsp of olive oil for each 350 g (12.3 oz) jar. Add a slice of lemon if you wish.
Clean the rims of the jars then screw on the lids. Place the jars in the basket of the pressure cooker with a cloth so they do not collide during cooking. Fill the cooker with water up to 2/3 the height of the jars. Never place the jars directly in contact with the bottom of the pressure cooker.
Close the lid with the regulator and heat the cooker. When the steam starts to escape, lower the heat and cook for 45 minutes. When the cooking is finished, remove from the heat and only open the cooker once it has cooled completely, without depressurizing. The pressure must drop naturally, both inside the cooker and the jars.
Upon opening the cooker, carefully remove the jars and make sure they are well-sealed.
Ingredients
1.5 kg (3.3 lbs) tuna cut in slices of around 5 cm (2 inches) each
1 bay leaf per jar
6 sprigs of thyme
5 g pepper per kg (0.08 oz per lb) of trimmed tuna
20 g salt per kg (0.3 oz per lb) of trimmed tuna
For the tuna with olive oil: 1 organic lemon, 2 tbsp olive oil per jar
Utensil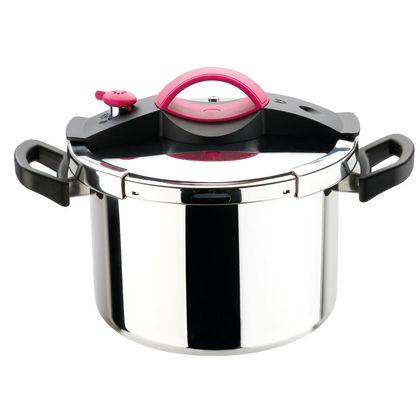 Why use a pressure cooker?
It's the perfect utensil for the busy and efficient cook. Thanks to its amazing speed you will save precious time for other activities...
Other recipes for you
Here are some recipes you might also like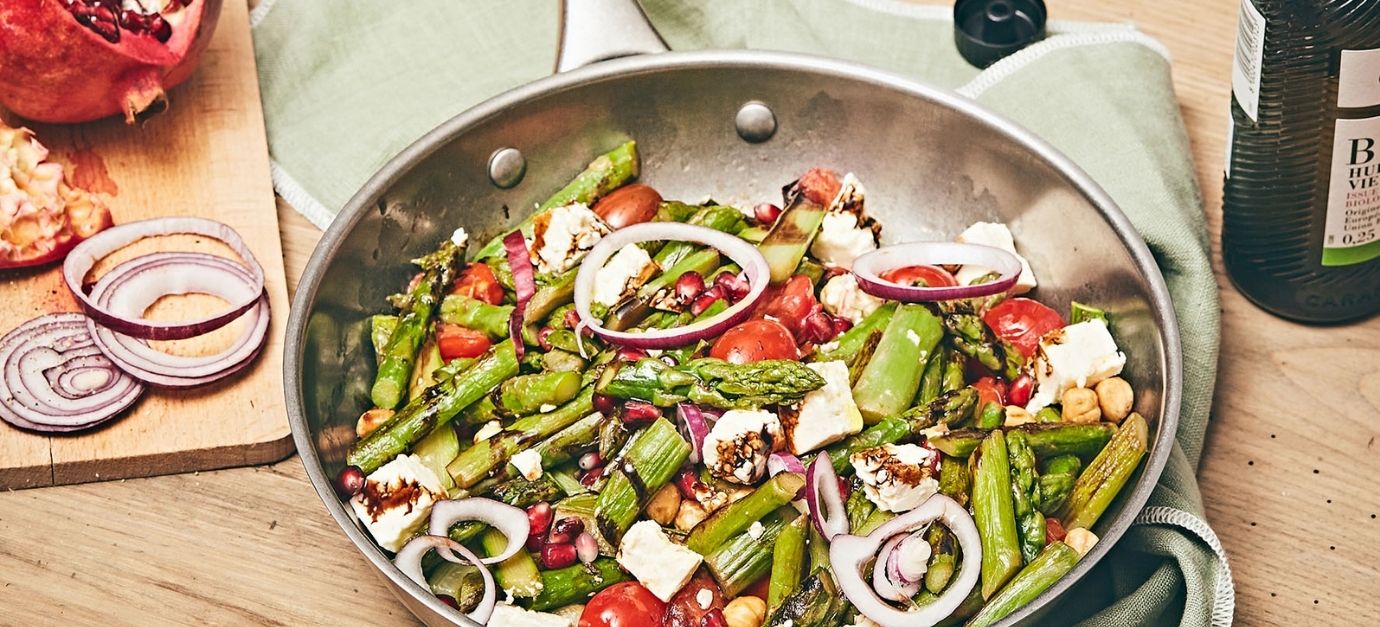 Sautéed asparagus salad with hazelnuts, feta cheese, pomegranate,…
A gourmet salad with a crunch!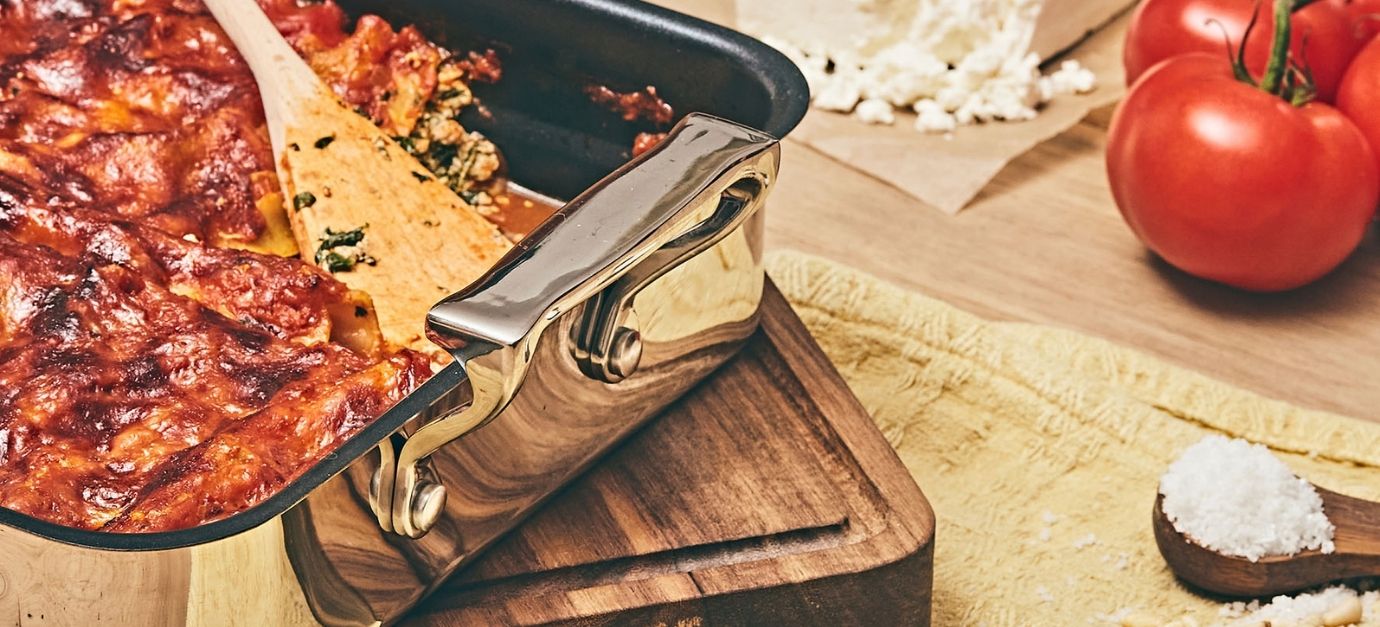 Cannelloni au gratin with veal, spinach, feta, and ricotta
The perfect recipe for cozy evenings!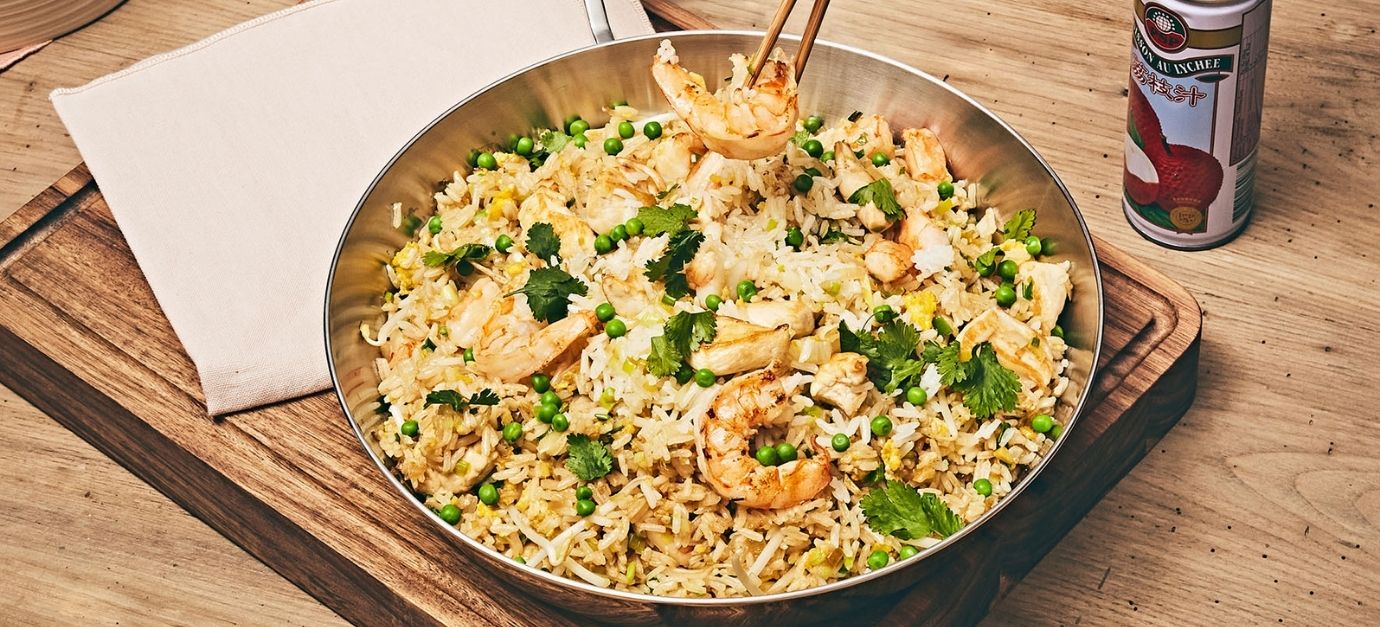 Cantonese rice with shrimp and chicken
A delicious recipe to share!