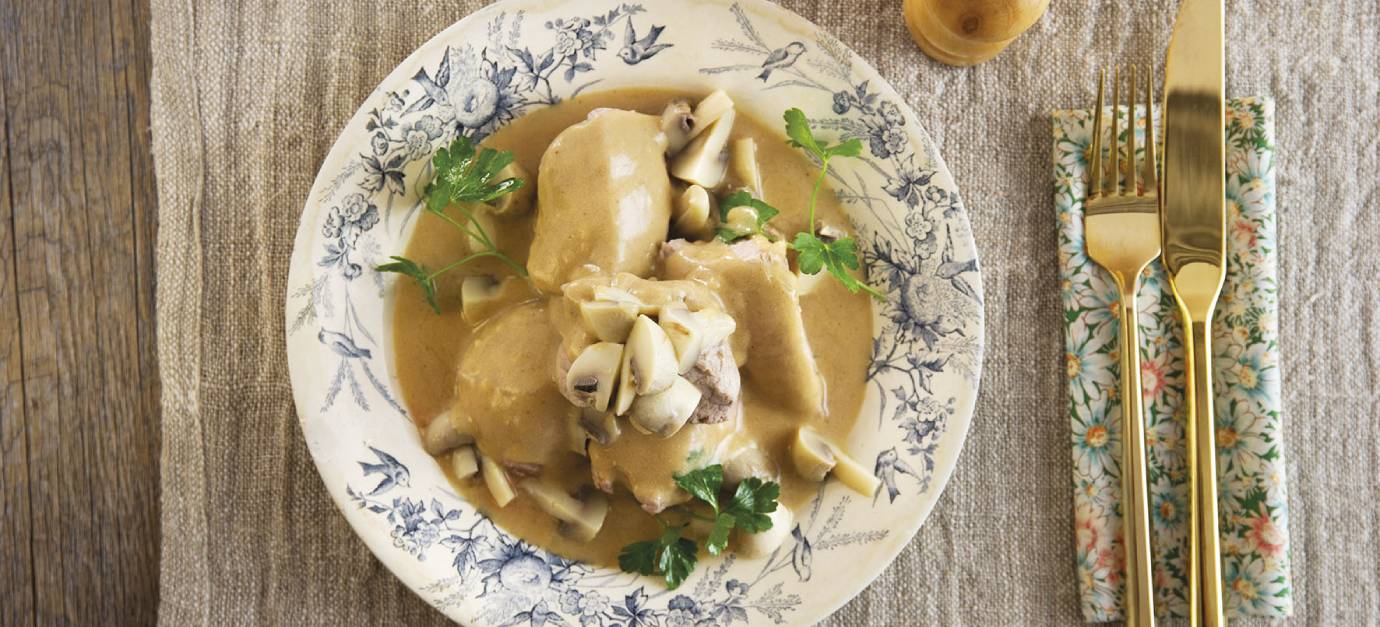 Veal blanquette with milk and lemon
Savory recipes
Spring
Summer
Fall
Winter
30 minutes to 1 hour
Easy
Autocuiseur
Method
Soak the veal in the milk for 2 to 5 hours in the refrigerator.
Clean then cut the mushrooms in half.
In a frying pan, melt the butter then add the mushrooms, 10 cl of water, and the juice from one lemon. Season with salt and pepper. Set aside.
Heat the oil in the pressure cooker, drain the veal cubes and add to the pot.
Season the veal cubes with salt and pepper. Then sprinkle them with flour and let them sear in the oil for a few minutes.
Add the milk from the marinade and the celery stalk.
Close the lid and seal the valve on the pressure cooker to start cooking. When the steam starts to escape, lower the heat and cook for 40 minutes, shaking the pot 2 or 3 times.
Turn off, depressurize, and open the pressure cooker. Remove the celery stalk and the meat. Add the juice of one or two lemons.
Blend the sauce in a mixer and pour it over the meat. Serve on a preheated flat dish with the mushrooms in the middle.
Ingredients
1 kg veal blanquette, cut into large cubes
3 tbsp oil
1 L (4 cups) whole milk
1 celery stalk
20 g flour
1 to 2 lemons
Salt and pepper
300 g mushrooms
50 g butter
Juice from one lemon
Salt and pepper
Utensil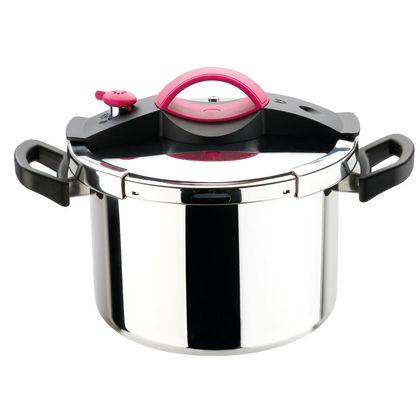 Why use a pressure cooker?
It's the perfect utensil for the busy and efficient cook. Thanks to its amazing speed you will save precious time for other activities...
Other recipes for you
Here are some recipes you might also like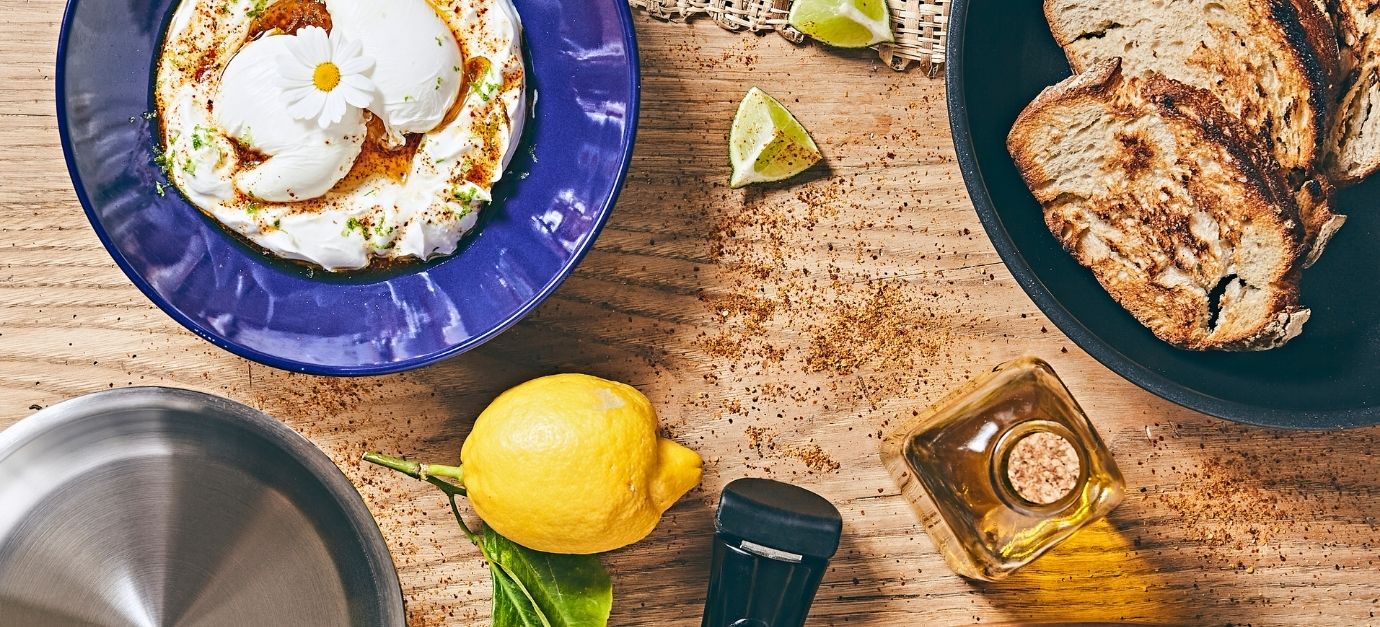 Gourmet eggs that are super easy to make!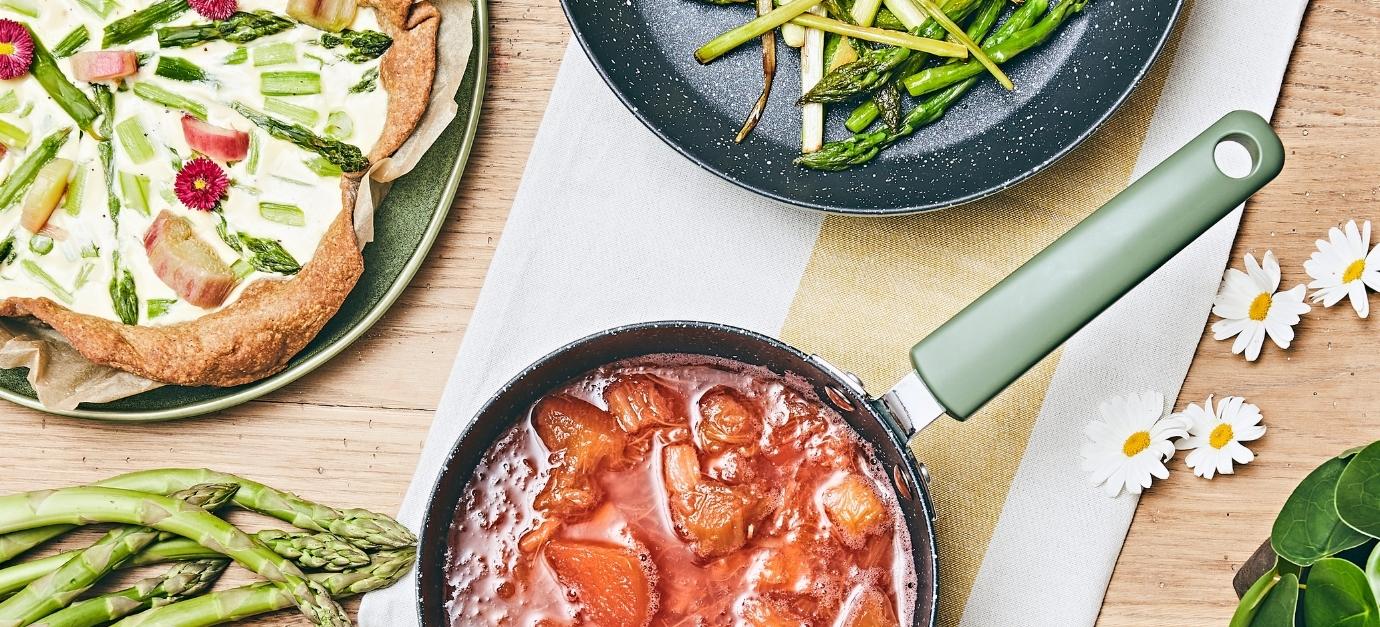 Rhubarb and green asparagus tart
A tart that'll surprise you with its unique flavors!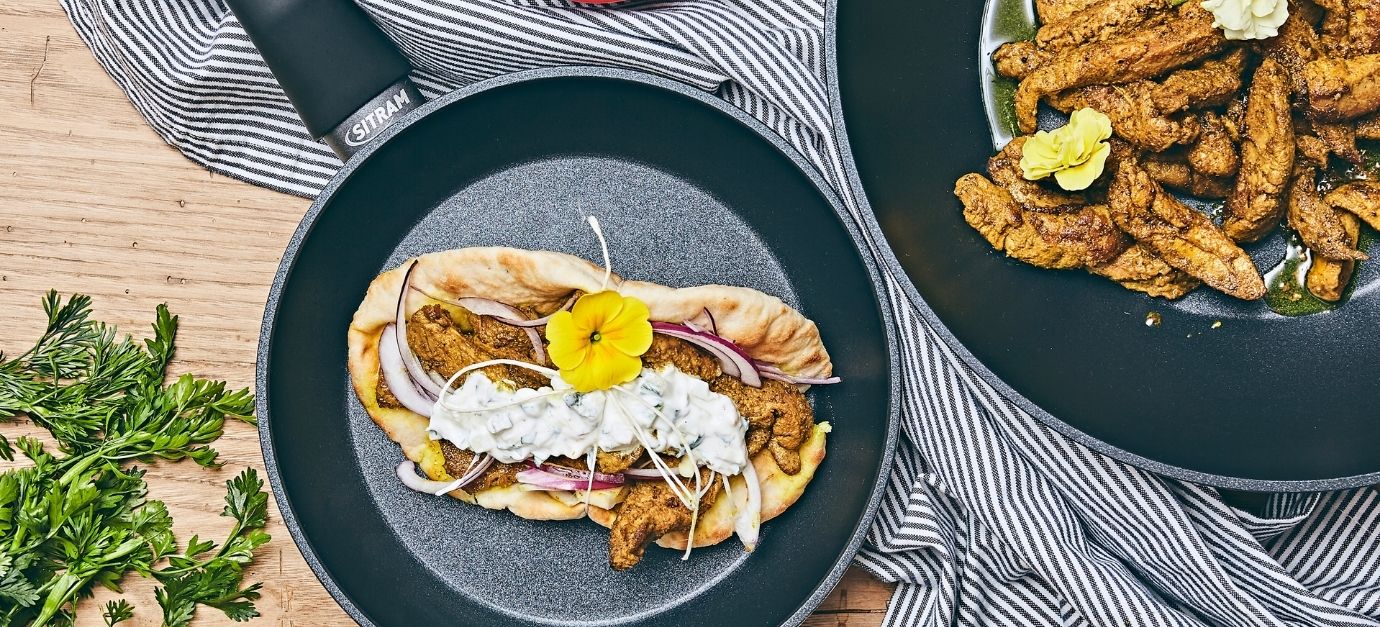 A new take on naan by our own Chef Pascale