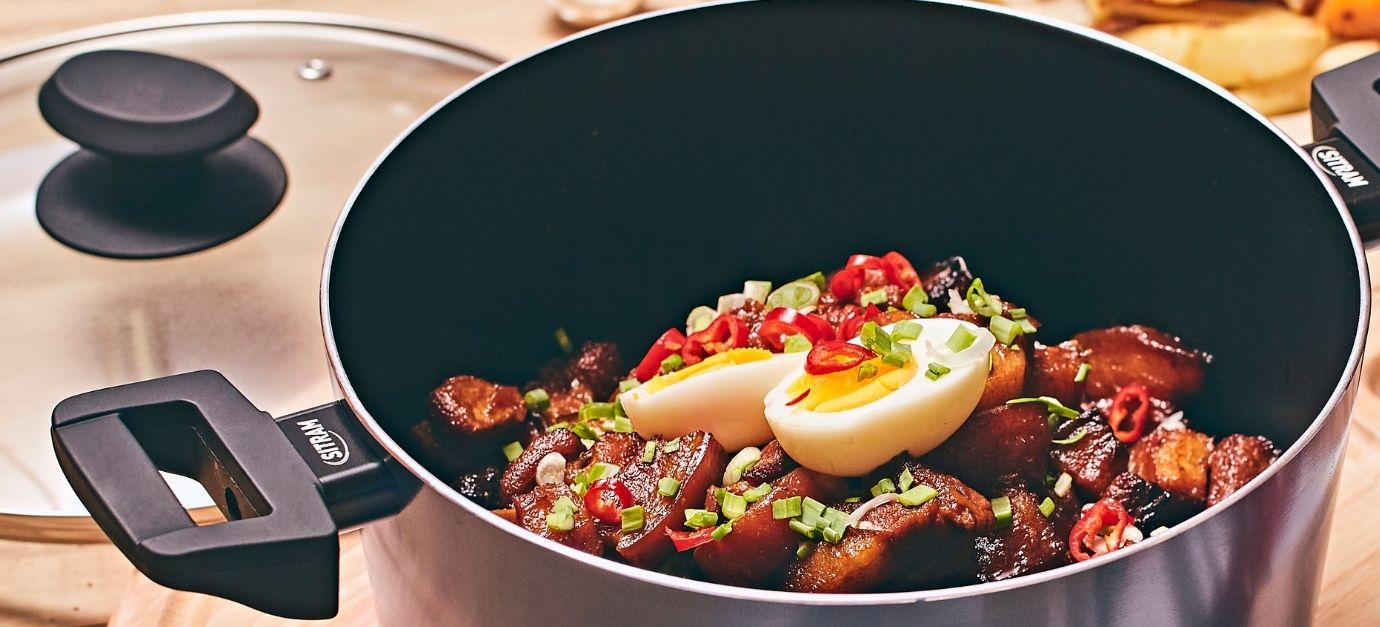 Vietnamese style caramel pork
Savory recipes
Winter
More than one hour
Medium difficulty
Faitout
Method
Cut the pork into large 3cm cubes

Peel the garlic cloves and crush them with the palm of your hand

Peel and julienne the ginger

In a pot, heat the olive oil, sear the pork and set aside.

In the same pot, sweat the onions, ginger and garlic, let them cook for a few minutes and set aside.

Add the honey and rice vinegar to the pot, and cook it to a golden caramel, add the nuoc mam to stop the cooking, then add the poultry stock and let it cook for 5 minutes

Add the meat, coat it with the mixture and let it cook over high heat to evaporate the liquid and concentrate the sauce.

Before serving, add a few drops of sesame oil, a bit of chopped chili pepper and coriander leaves.

Serve with white rice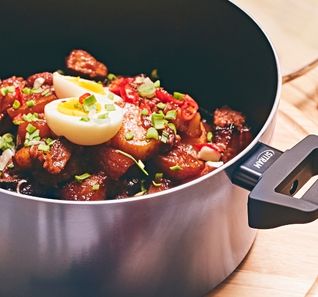 Ingredients
1kg pork belly

4 tbsp honey

1 tbsp rice wine

4 tbsp nuoc mam (fish sauce)

2 cloves garlic

1 two-cm section of fresh ginger root

4 green onions

1 red chlli pepper

25cl veal or chicken stock

2 tbsp sesame oil

2 tbsp peanut oil

A few leaves of coriander
Utensil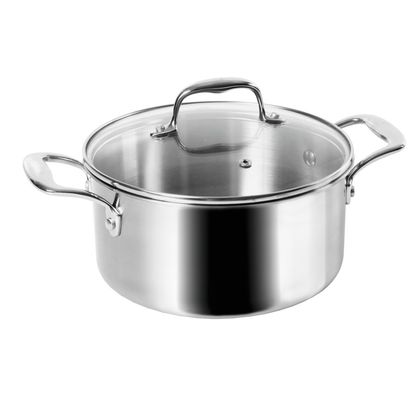 Why cook with a stockpot?
A stockpot is so versatile it can be useful in many situations, especially if you need to cook large quantities. With its two sturdy handles it's easier to carry.
Other recipes for you
Here are some recipes you might also like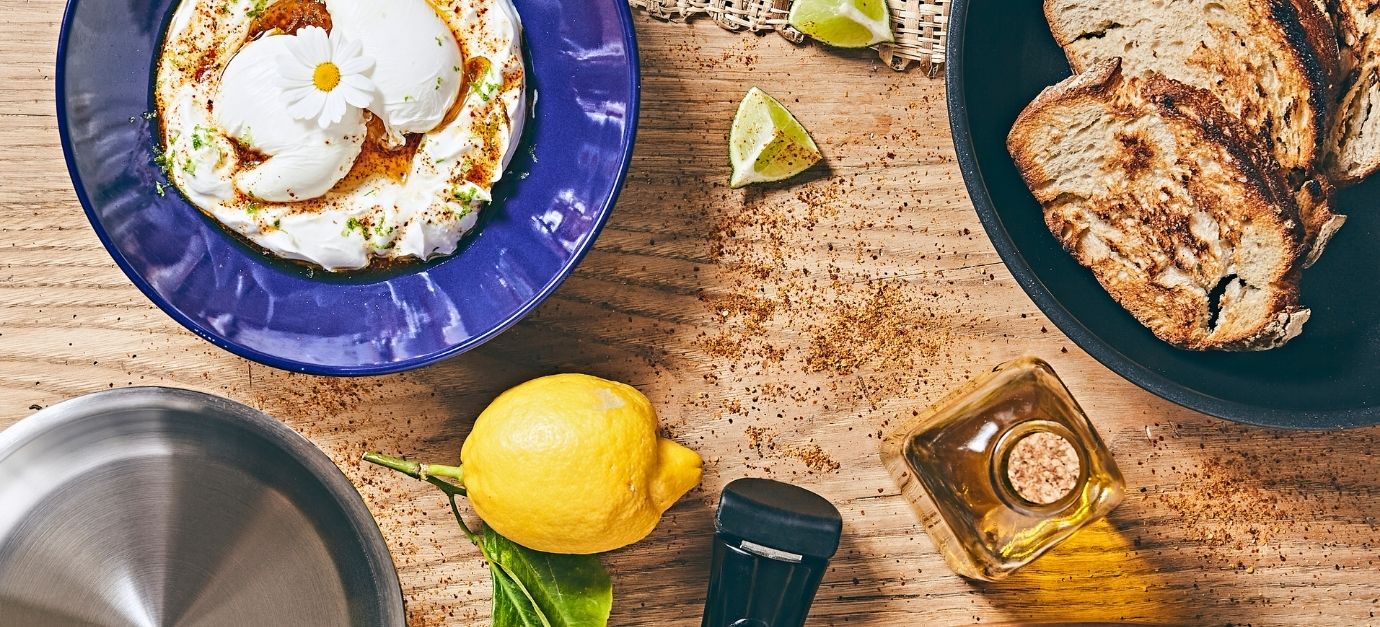 Gourmet eggs that are super easy to make!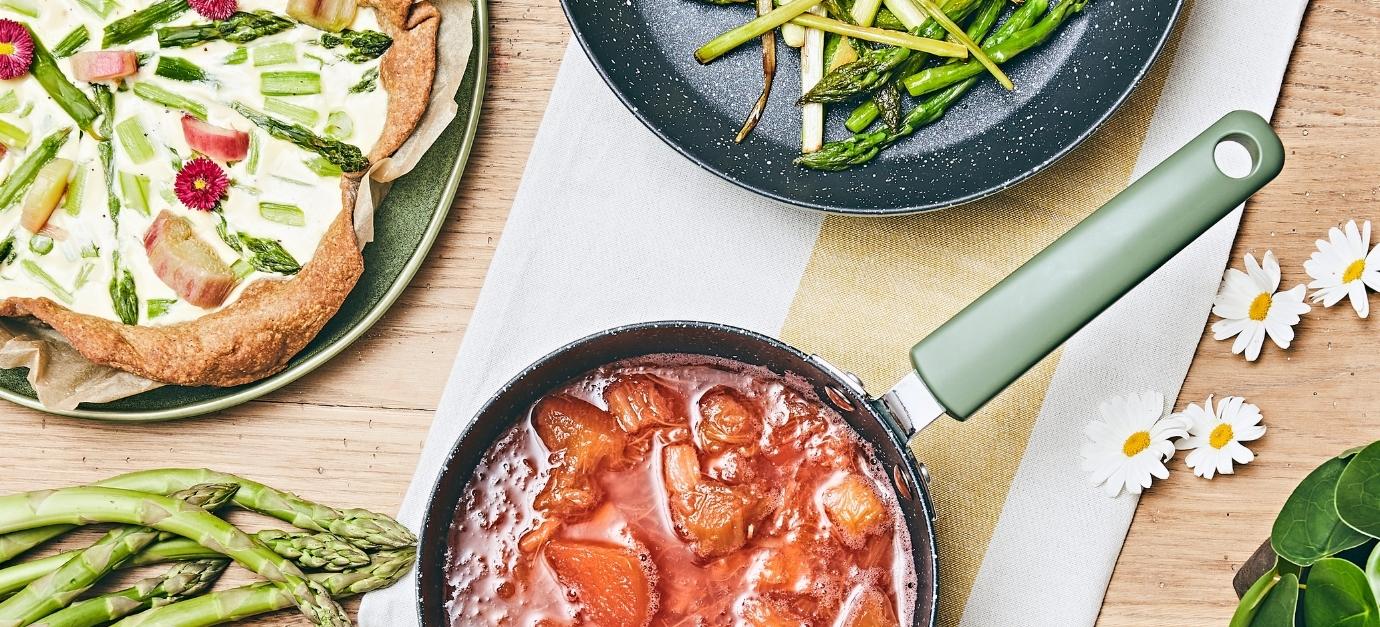 Rhubarb and green asparagus tart
A tart that'll surprise you with its unique flavors!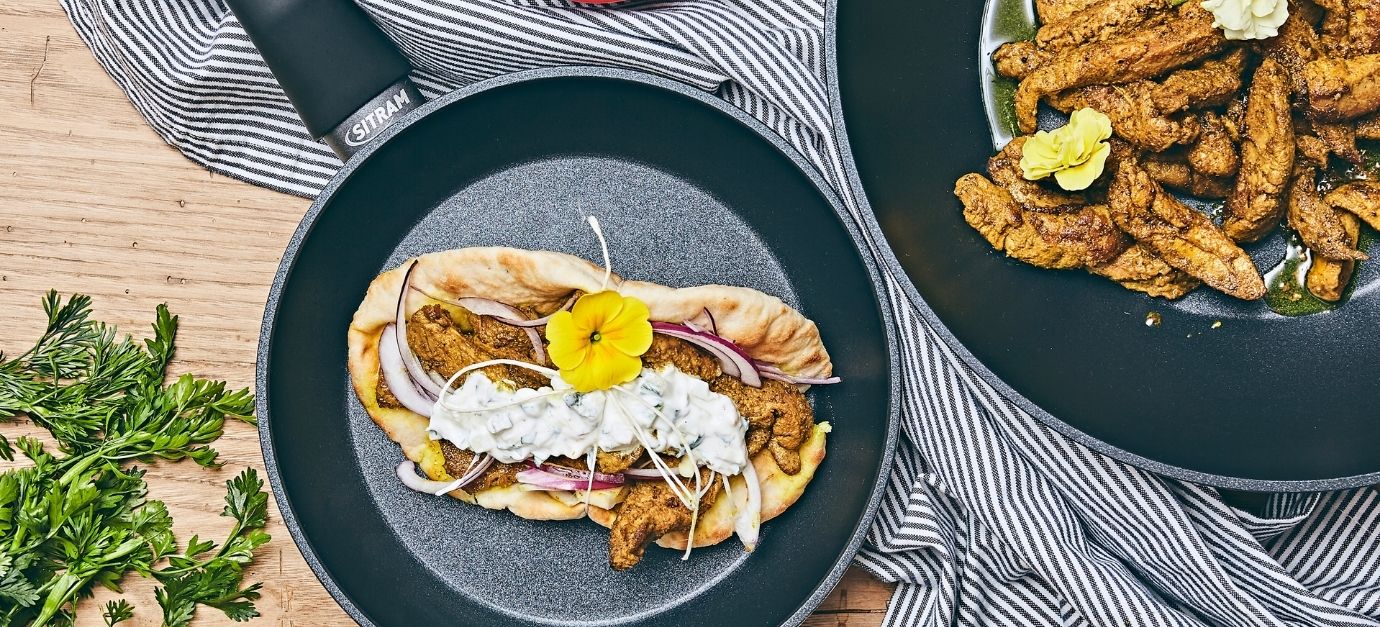 A new take on naan by our own Chef Pascale