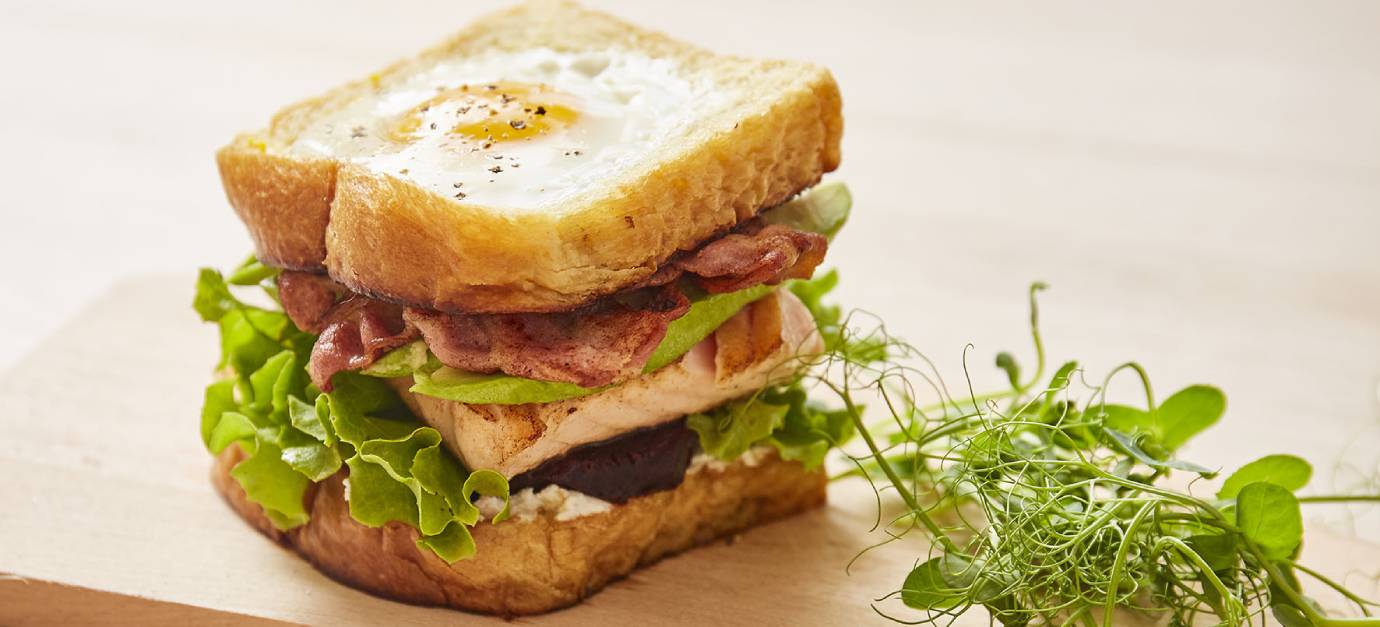 Brioche burger with fried egg
Savory recipes
Spring
Summer
Fall
Winter
Under 30 minutes
Expert
Poêle
Method
Peel then chop the avocado and the lemon. Peel and slice the beet, then peel and chop the onion finely.
In a frying pan, crisp the smoked bacon in a little oil.
Use a glass to make a cavity (without making a hole) in the middle of 4 slices of the brioche bread.
Brown both sides of the other 4 slices of brioche bread in a frying pan with some butter.
In a second frying pan, cook the fresh salmon until pink, then season.
For the burgers: use a slice of browned brioche as a base, then add (in the following order) the cream cheese, lettuce, salmon, beet, avocado, and smoked bacon. Set aside.
Break the eggs inside the cavities of the 4 slices of brioche bread.
Cook in a frying pan over low heat with some melted butter. Be careful when flipping the bread as the egg will be runny. Season with salt and pepper.
Place the slice of brioche with egg over the burger and serve immediately.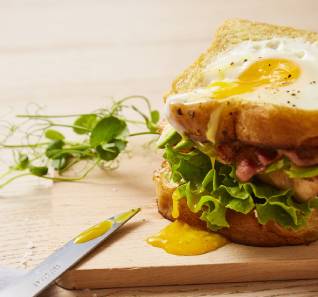 Ingredients
8 slices of brioche bread
4 slices of fresh salmon
8 eggs
1 avocado
4 slices of beets
1 spring onion
8 slices of smoked bacon
Lettuce leaves
Herb cream cheese
Utensil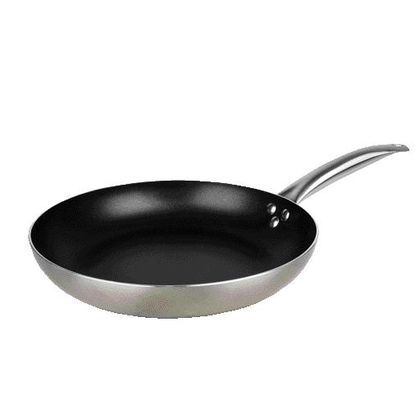 The benefits of cooking with a frying pan
With its round and shallow shape, this versatile utensil allows you to cook to your taste a variety of foods, from steaks to whole fish, burgers, meatballs, and all sorts of sauteed vegetables, pasta or cereals.
Other recipes for you
Here are some recipes you might also like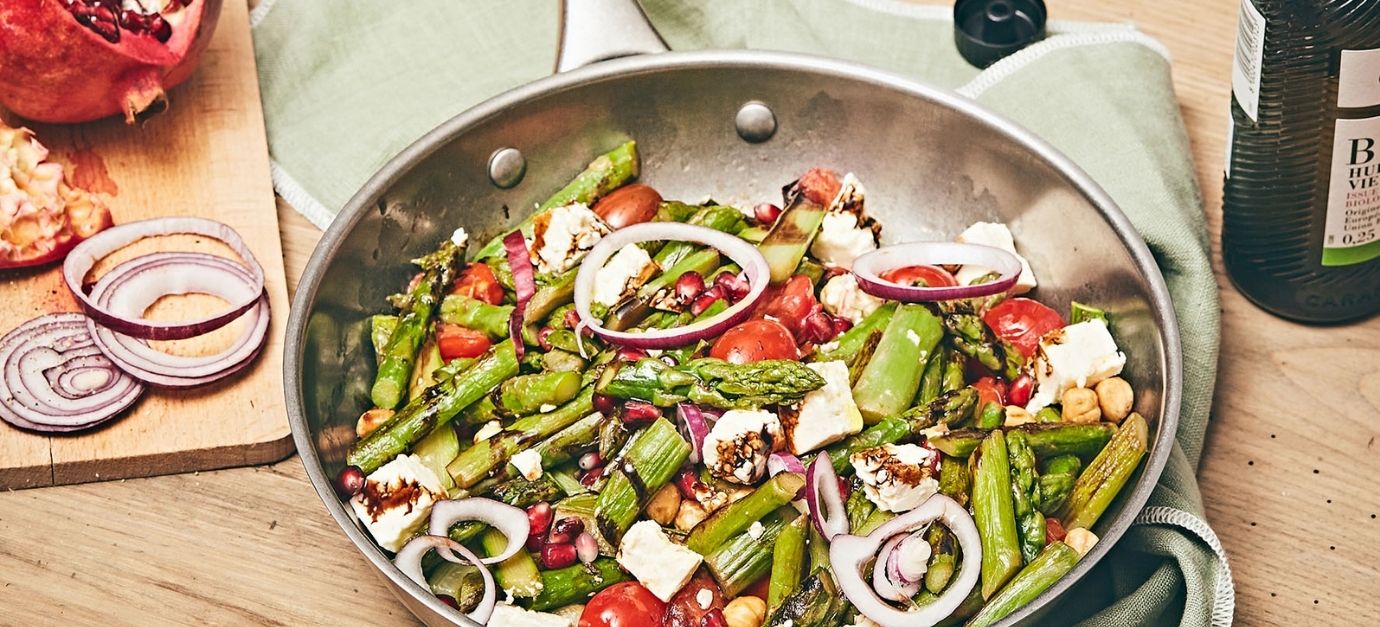 Sautéed asparagus salad with hazelnuts, feta cheese, pomegranate,…
A gourmet salad with a crunch!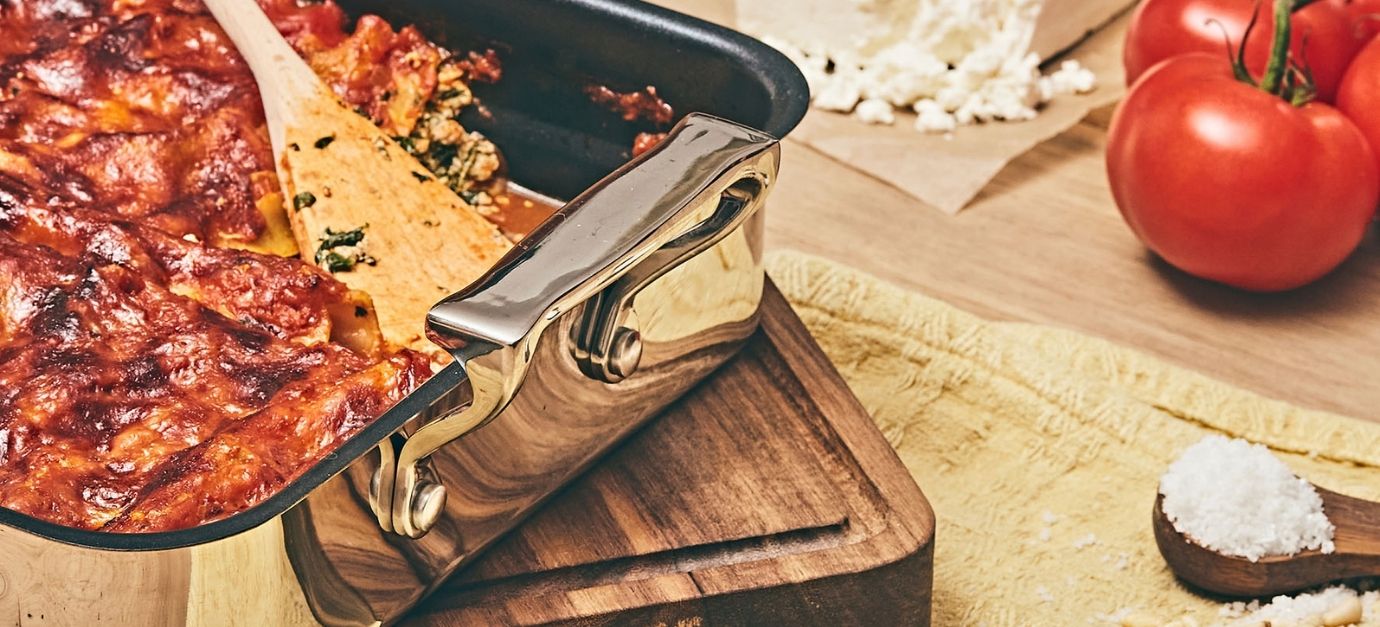 Cannelloni au gratin with veal, spinach, feta, and ricotta
The perfect recipe for cozy evenings!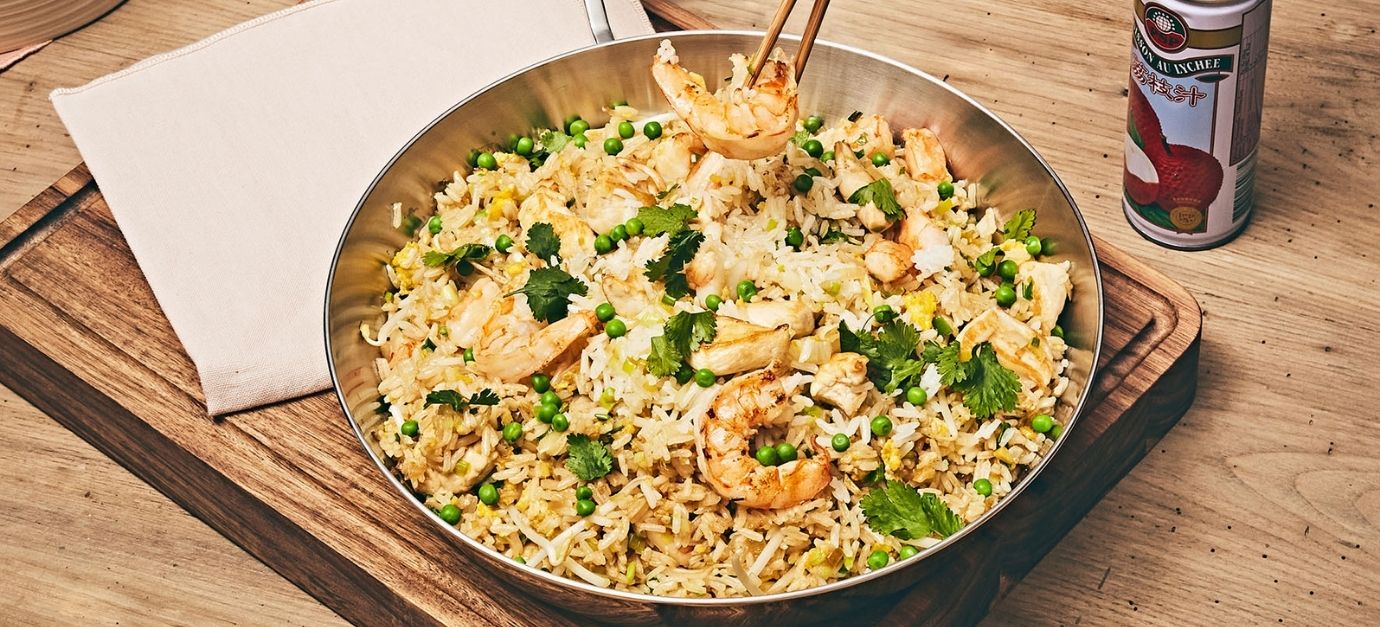 Cantonese rice with shrimp and chicken
A delicious recipe to share!