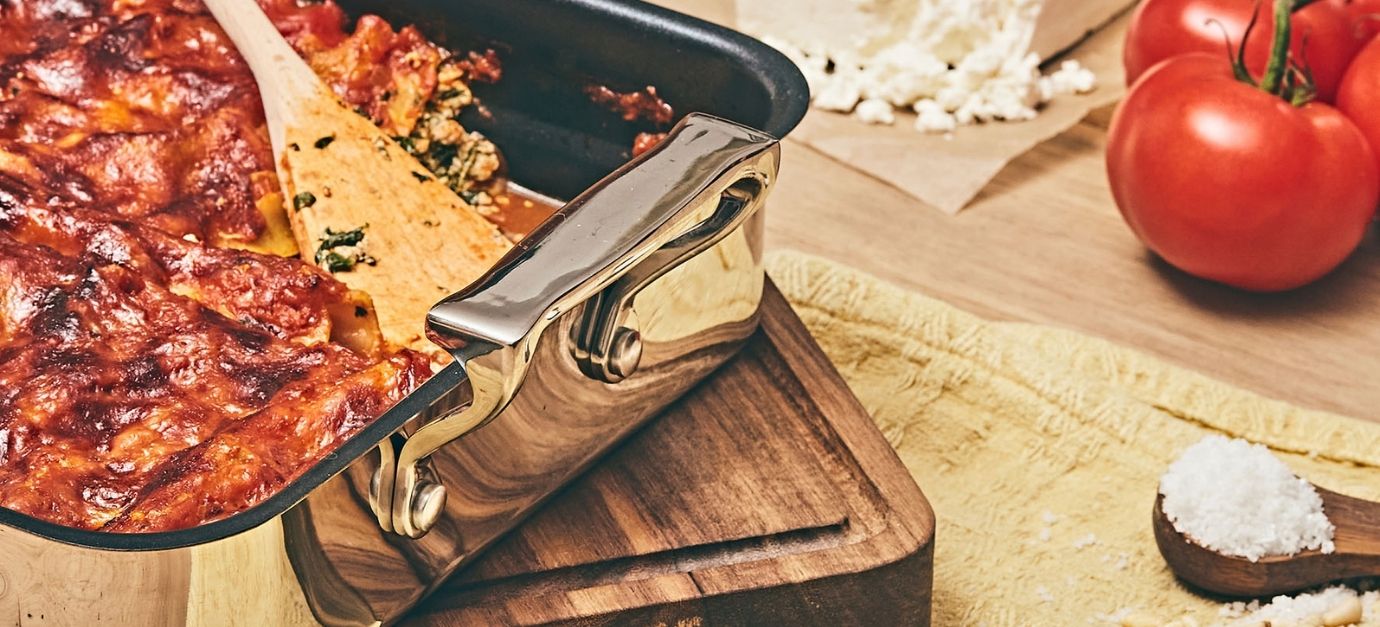 Cannelloni au gratin with veal, spinach, feta, and ricotta
Savory recipes
Spring
Summer
1+ hour
Medium difficulty
Plat à four
Method
Spinach: remove the stems, wash and chop the leaves

Sweat the spinach in a frying pan with some melted butter for a few minutes, then season

Chop then dry-roast the pine nuts in a frying pan

Brown the ground veal in a frying pan over high heat, then let cool

Remove the pan from the heat, then add the pine nuts, diced feta cheese, spinach, and ricotta (save some pine nuts and feta for later). Season as needed

Cook the cannelloni for a few minutes in a pot of boiling water, then let them cool in some cold water

Drain the pasta thoroughly on some paper towel, then use a pastry bag to stuff the shells with the filling

Arrange the cannelloni in an oven-safe dish over some tomato coulis

Top with the remaining tomato coulis, pine nuts, and diced feta. Sprinkle with Parmesan cheese

Bake at 180°C (356°F) for 40 minutes

Remove from the oven, serve, and enjoy!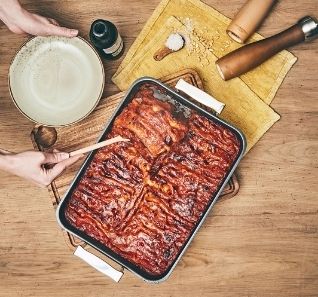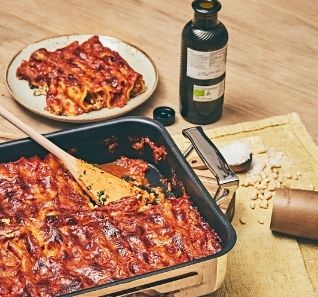 Ingredients
12 cannelloni

600 g (21 oz) spinach leaves

400 g (14 oz) ground veal

150 g (5.3 oz) feta

100 g (3.5 oz) ricotta

40 g (1.4 oz) pine nuts

80 g (2.8 oz) tomato coulis

20 g (0.7 oz) butter

5 cl (1/5 cup) olive oil

Salt, pepper

100 g (1 cup) Parmesan cheese
Utensil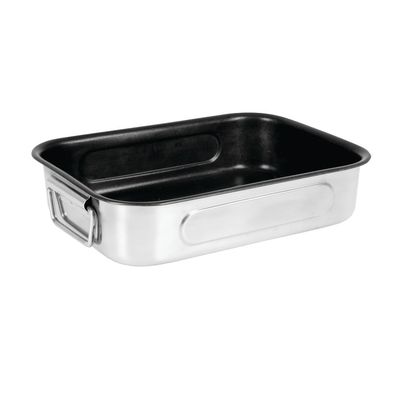 The benefits of cooking in the oven
Use an oven dish to prepare delicious roasts and vegetables au gratin as well as lovely hearty family recipes like lasagna or moussaka.
Other recipes for you
Here are some recipes you might also like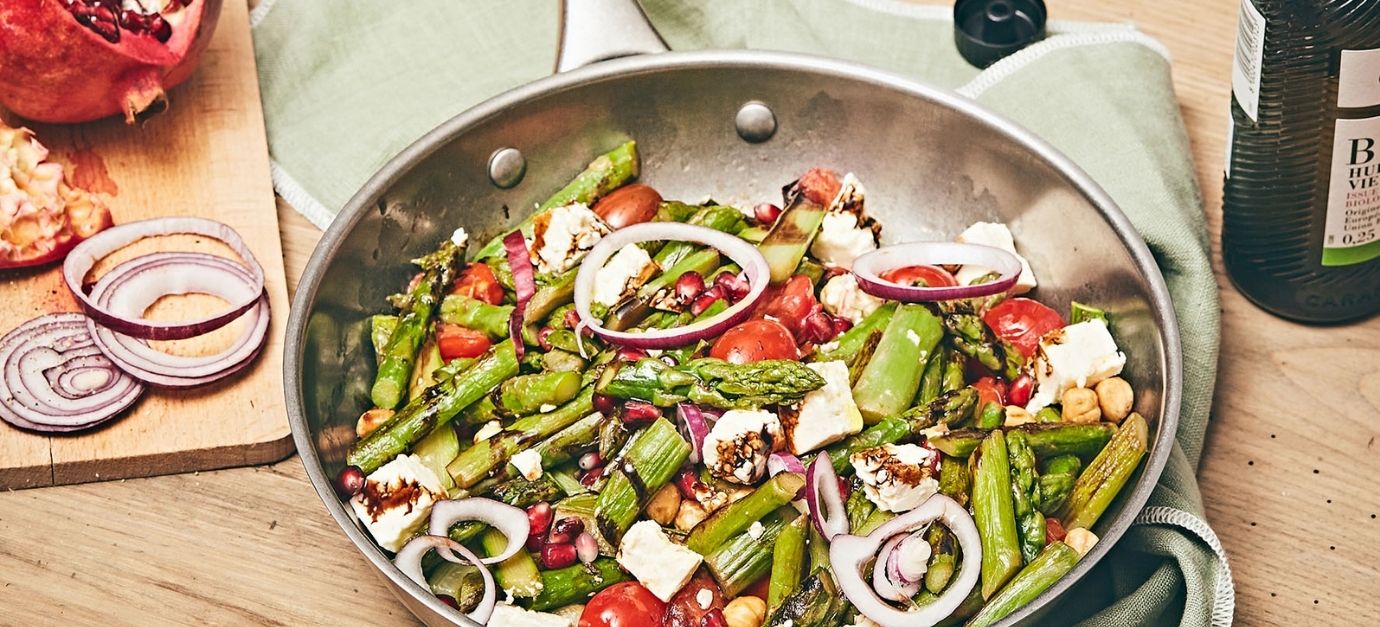 Sautéed asparagus salad with hazelnuts, feta cheese, pomegranate,…
A gourmet salad with a crunch!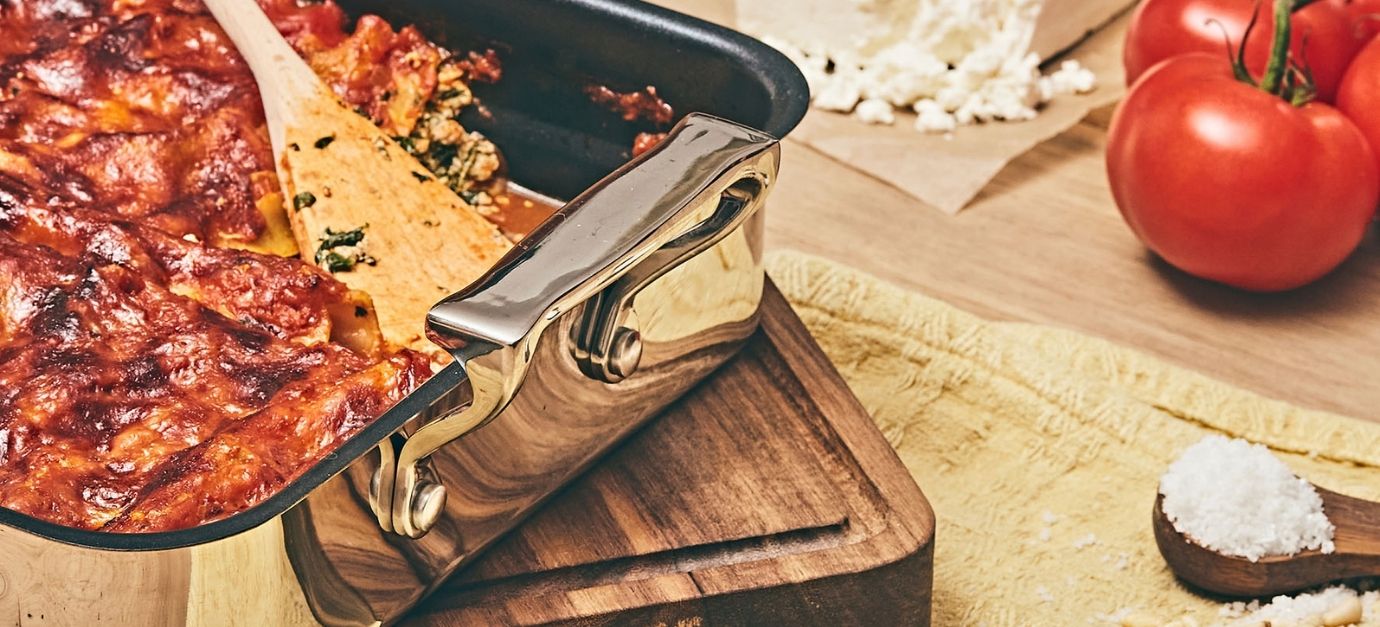 Cannelloni au gratin with veal, spinach, feta, and ricotta
The perfect recipe for cozy evenings!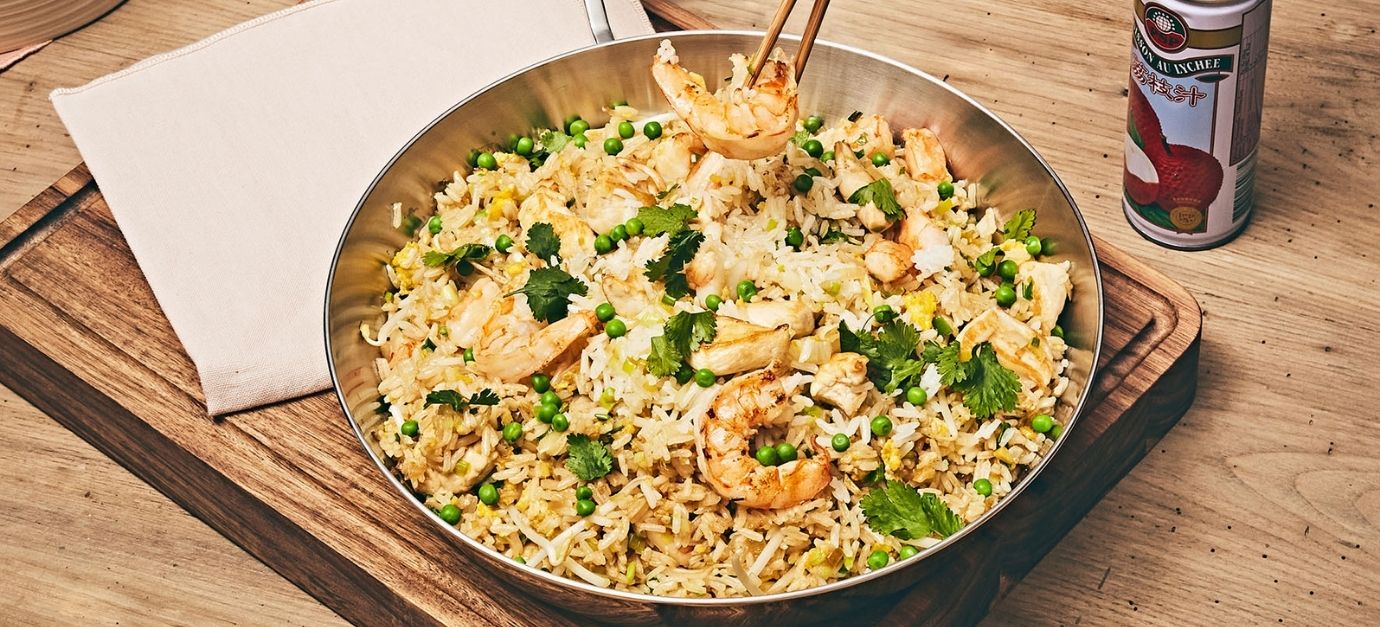 Cantonese rice with shrimp and chicken
A delicious recipe to share!