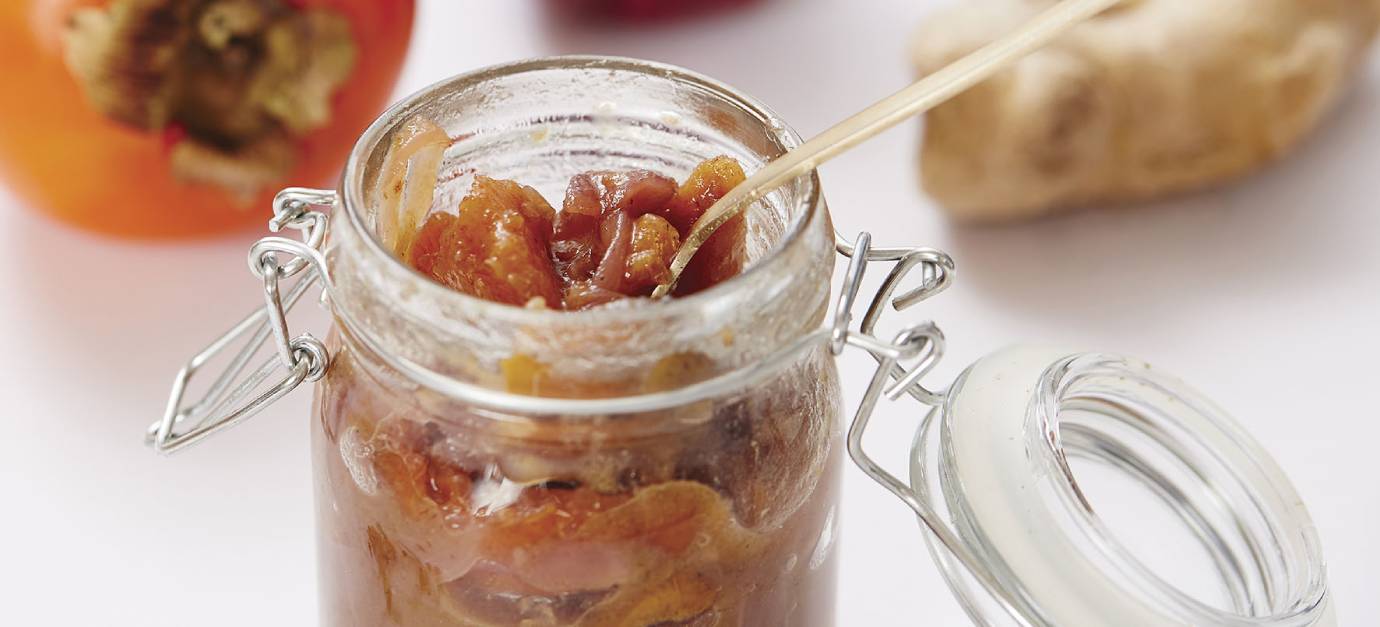 Persimmon chutney
Sweet recipes
Spring
Summer
Fall
Winter
1+ hour
Vegan
Easy
Cocotte en fonte
Method
Peel and grate the ginger.
Peel and cut the pear and persimmons into small pieces.
Cut the preserved lemon into small pieces.
Peel and chop the red onions.
Gently brown the onions with one tablespoon of olive oil in a hot cast iron Dutch oven.
Add the preserved lemon, pear, and ginger and let cook over low heat for 10 minutes.
Add the vinegar, persimmon, sugar, and spices.
Cook covered for 40 minutes over low heat, stirring regularly.
Once cooked, pour the chutney into a sterilized jar and close the lid.
Serve with a roast or game meat.
Ingredients
2 ripe astringent persimmons
2 red onions
1 pear
180 g (6.3 oz) brown sugar
20 cl (4/5 cup) cider vinegar
3 cm (1 inch) fresh ginger
1 lemon perserved in salt
3 tbsp olive oil
1 level tsp ground coriander, cinnamon, and cumin
Utensil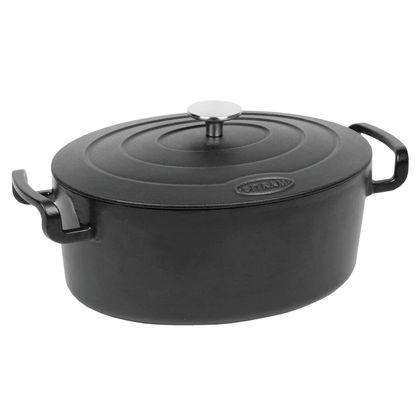 Why cook in a Dutch Oven?
Dutch ovens are ideal for slow cooked, simmered dishes. You can use the in the oven as well as the stovetop, and they will keep your meal warm when served at table.
Other recipes for you
Here are some recipes you might also like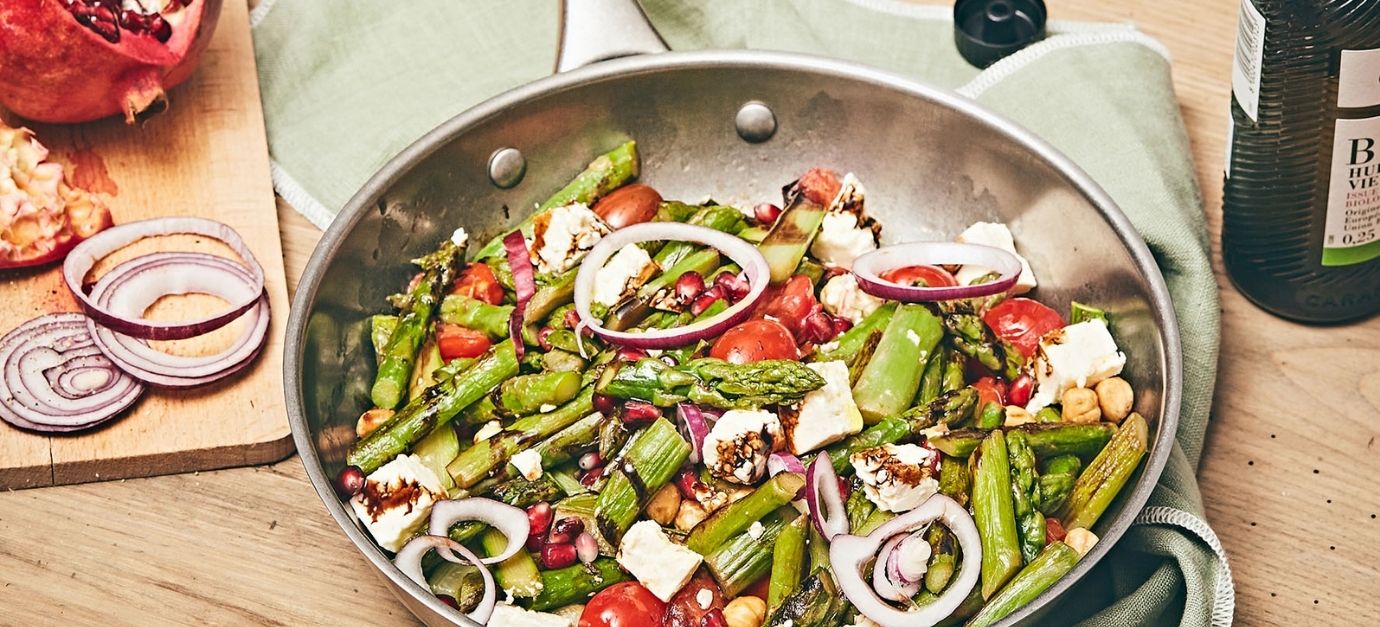 Sautéed asparagus salad with hazelnuts, feta cheese, pomegranate,…
A gourmet salad with a crunch!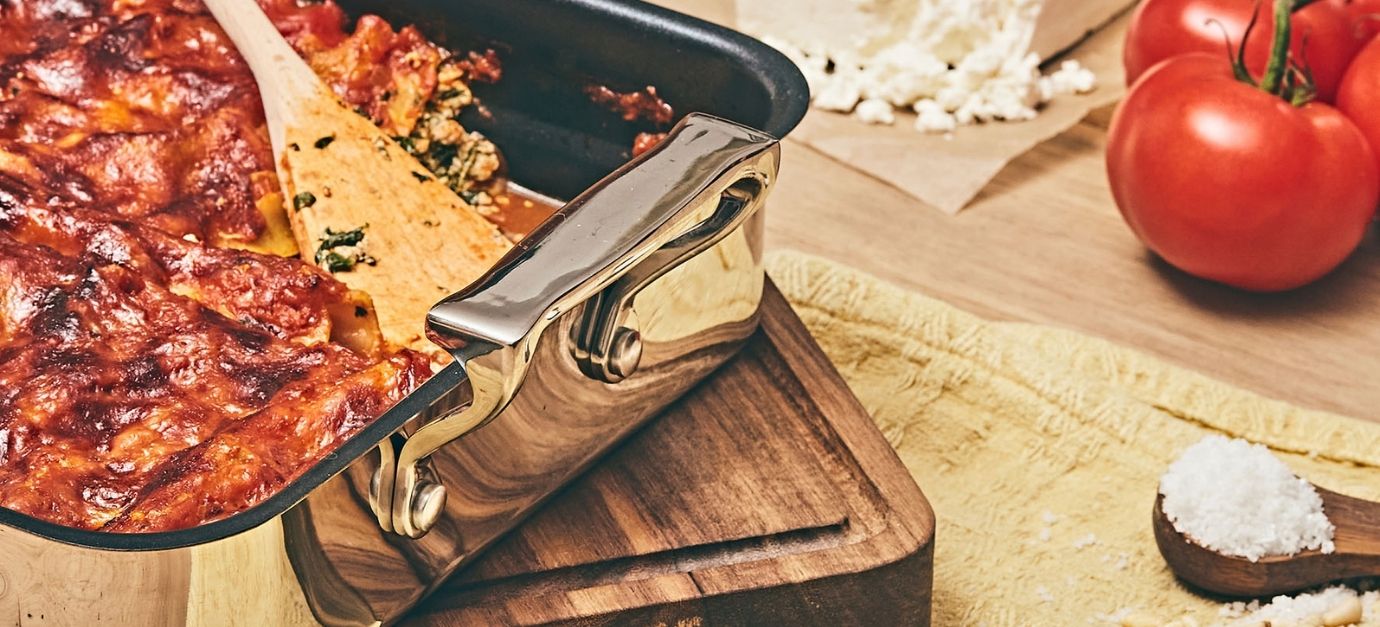 Cannelloni au gratin with veal, spinach, feta, and ricotta
The perfect recipe for cozy evenings!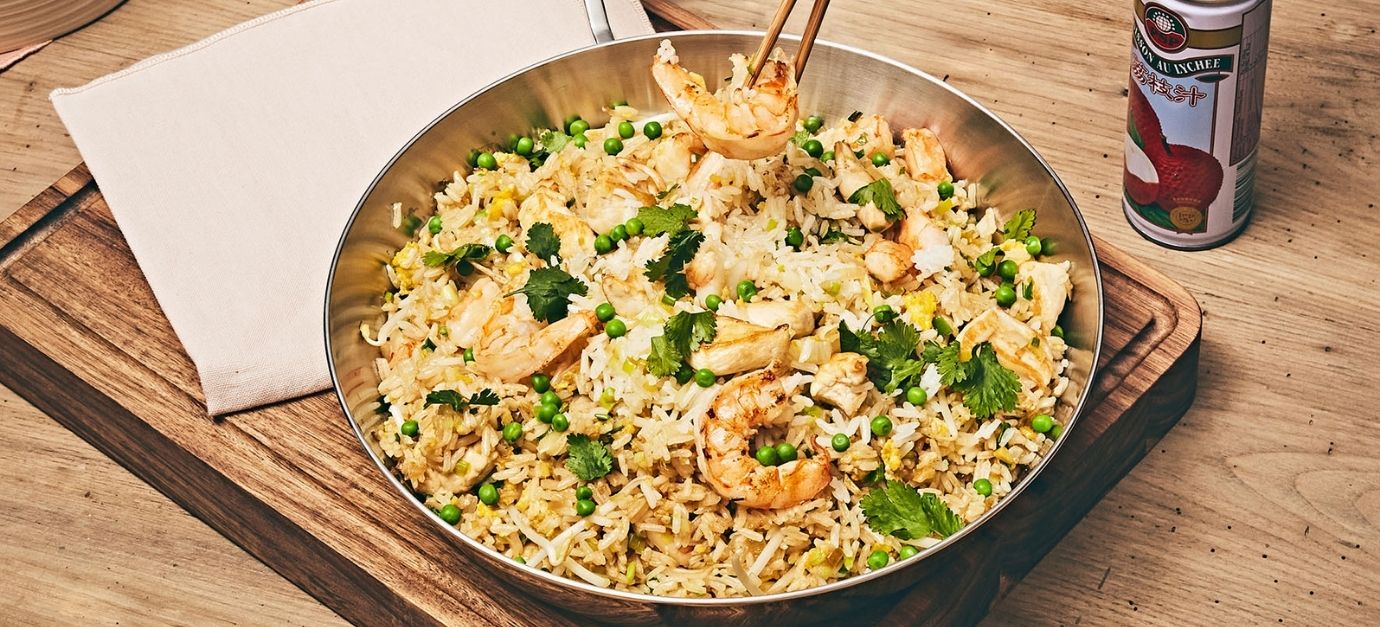 Cantonese rice with shrimp and chicken
A delicious recipe to share!