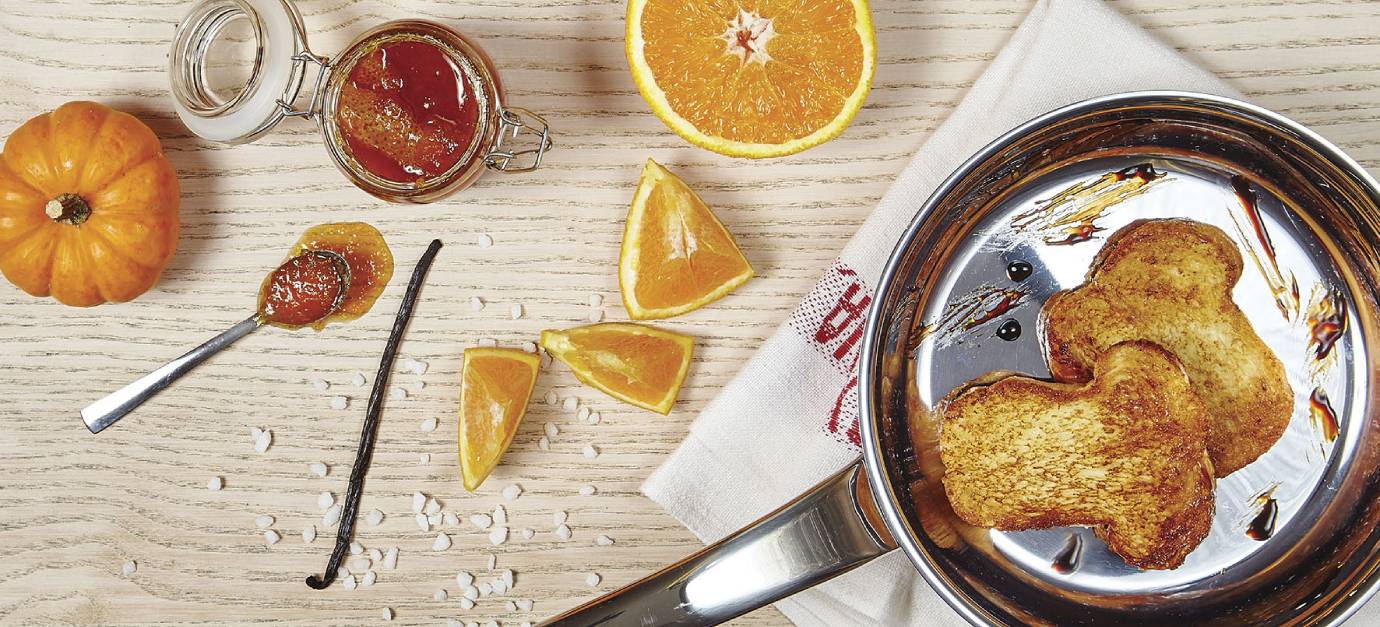 Pumpkin, orange, and vanilla jam with Brioche
Sweet recipes
Fall
Winter
1+ hour
Easy
Casserole
Prep time
20 minutes + 1 night of set aside time
Cooking time
60 minutes + 10 minutes to sterilize
Serves
5 jars (250 g (8.8 oz) each)
Method
Cut the pumpkin flesh into pieces.
Wash the oranges and remove the zests, then chop the zests into small pieces.
Add the zests to a pot of cold water. Bring to a boil and let cook for 1 minute. Repeat 3 times to remove the bitterness.
Remove the white pith of the oranges and save the pulp and juice.
Marinate the pumpkin flesh, sugar, orange pulp and juice, blanched zests, vanilla bean, and orange blossom in a saucepan overnight.
The next day, cook the same saucepan for 1 hour over low heat, skimming the surface occasionally.
Blend the mixture with a hand blender until smooth.
The jam will be ready once it has set. To check, pour a small spoonful onto a cold plate. When tilted, it should not run.
Fill the jars with jam, then immerse in a pot of boiling water for 10 minutes to sterilize them.
Let the jars cool upside down, then store them in a dark place for up to several weeks.
At snack time, make some French toast with brioche to go with the jelly.
Melt some salted butter in a frying pan with a few spoonfuls of sugar.
Once the mixture has caramelized, slice and cook both sides of the brioche.
Smother with the jelly and serve.
Ingredients
800 g (28 oz) pumpkin flesh
800 g (4 cups) sugar
2 organic oranges
1 vanilla bean
1 tbsp orange blossom
1 brioche
250 g (1 cup) salted butter
Sugar
Utensil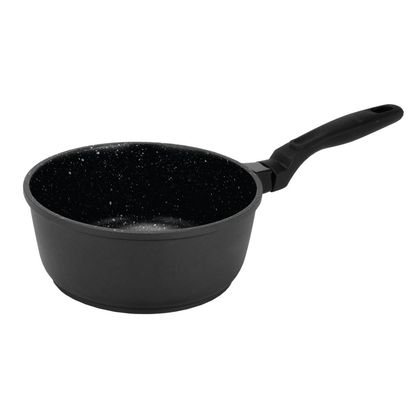 Why use a saucepan?
Sitram saucepans are versatile utensils fit for many preparations (soups, pasta, rice and sauces to name a few)
Other recipes for you
Here are some recipes you might also like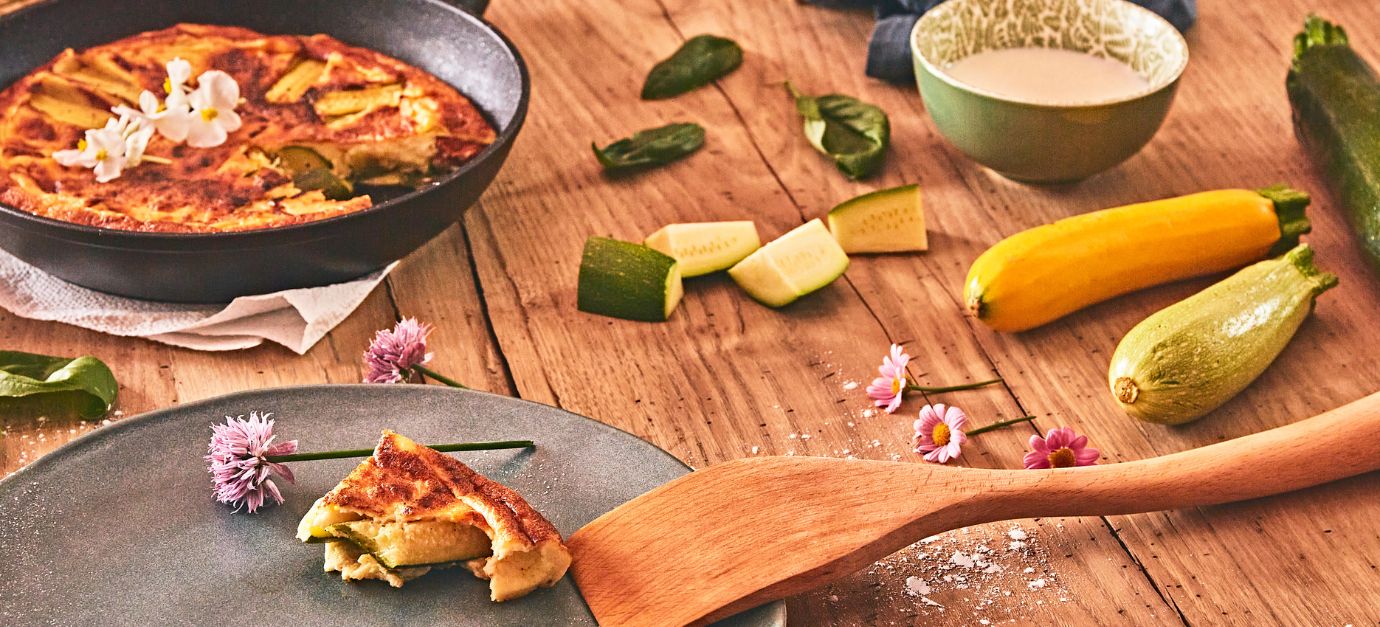 Pan-fried zucchini clafoutis
Easy, no-bake zucchini clafoutis.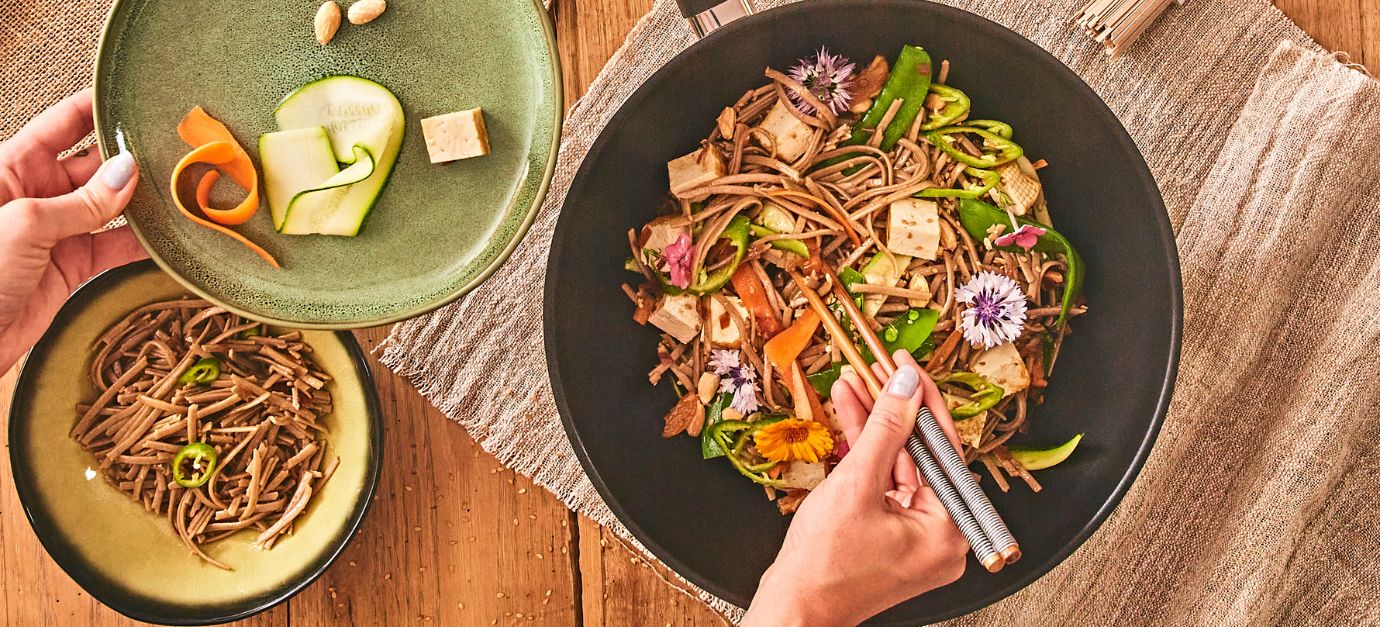 Soba noodle salad with grilled tofu
A colorful vegetarian salad with soba noodles, seasonal vegetable…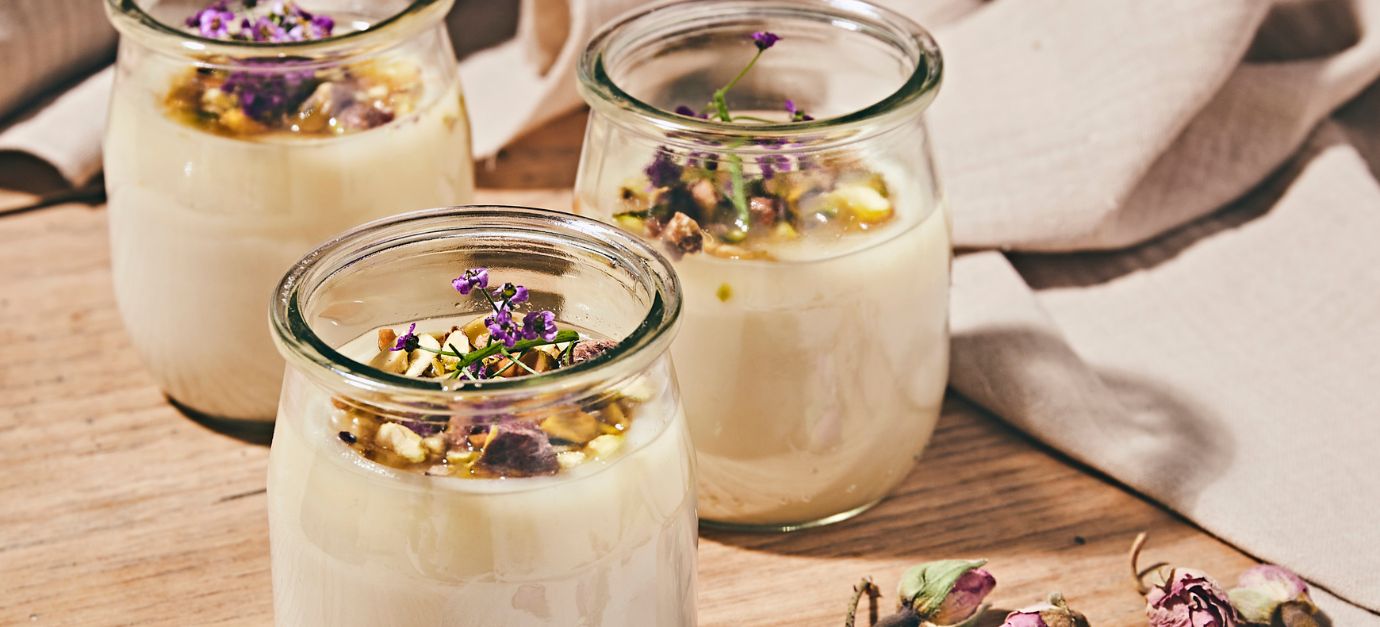 Delicious Lebanese flan with hints of pistachio and orange blosso…