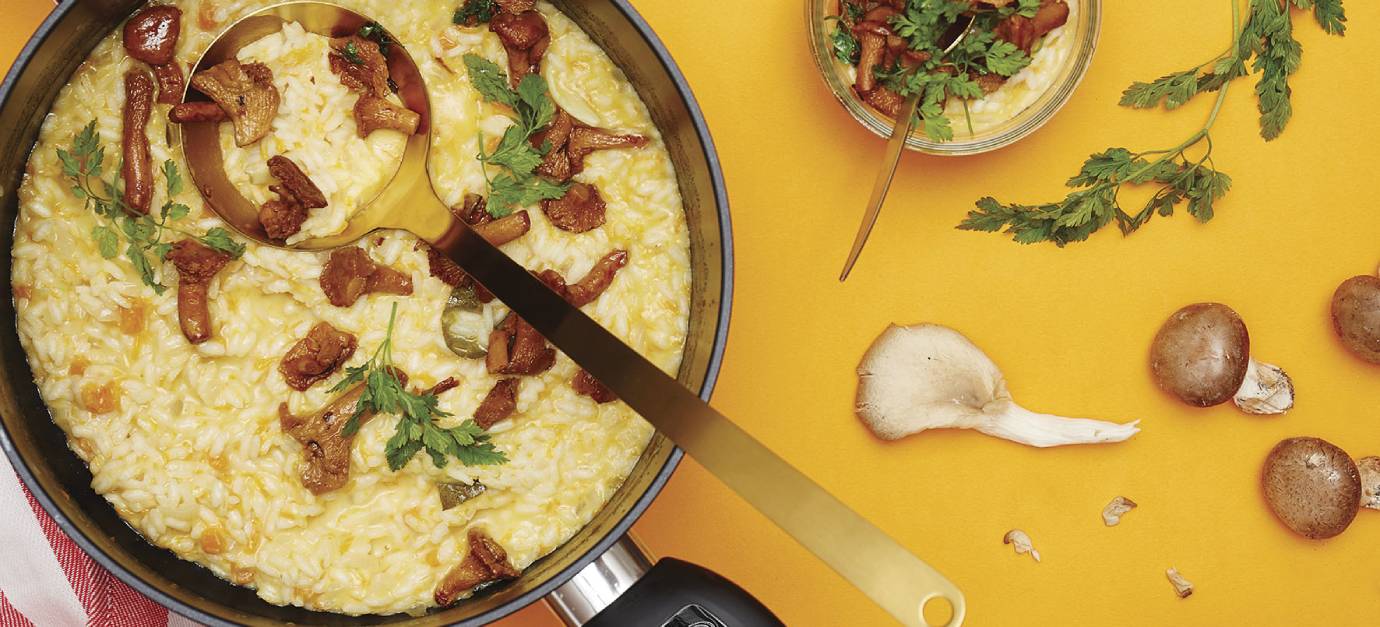 Risotto with red kuri squash and chanterelles
Savory recipes
Spring
Summer
Fall
Winter
30 minutes to 1 hour
Végétarienne
Easy
Poêle
Method
Cut the chanterelles and the leek (the white part) into thin strips.
Peel and dice the red kuri squash.
Brown the onions, leek, and diced squash in a hot frying pan with two tablespoons of olive oil. Add the bay leaf and the pressed garlic clove.
Add the rice to the pan and cook until it becomes translucent.
Pour in the white wine and cook until it evaporates.
Add some hot seasoned stock and let the rice swell.
Simmer over low heat, gradually adding stock and stirring regularly until the rice is cooked. Cook for a total of 17 minutes.
Brown the chanterelles in a frying pan with a little oil, along with a crushed clove of garlic and a bay leaf for seasoning.
Stir the Parmesan into the risotto.
Arrange the risotto on soup plates. Place the chanterelles on top and serve immediately.
Ingredients
300 g (10.6 oz) rice for risotto
400 g (14 oz) red kuri squash
400 g (14 oz) chanterelle mushrooms
2 chopped onions
1 small leek
2 cloves of garlic
60 cl (2 and 1/2 cups) hot vegetable stock
30 g (1/3 cup) grated Parmesan cheese
1 bay leaf
2 tbsp olive oil
12 cl (1/2 cup) dry white wine
Utensil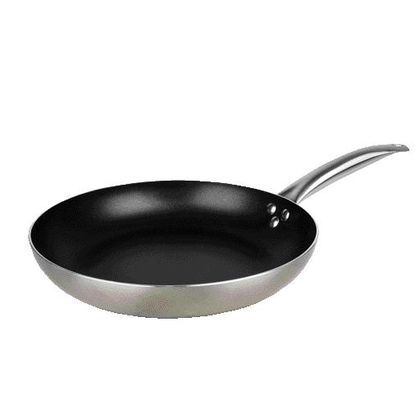 The benefits of cooking with a frying pan
With its round and shallow shape, this versatile utensil allows you to cook to your taste a variety of foods, from steaks to whole fish, burgers, meatballs, and all sorts of sauteed vegetables, pasta or cereals.
Other recipes for you
Here are some recipes you might also like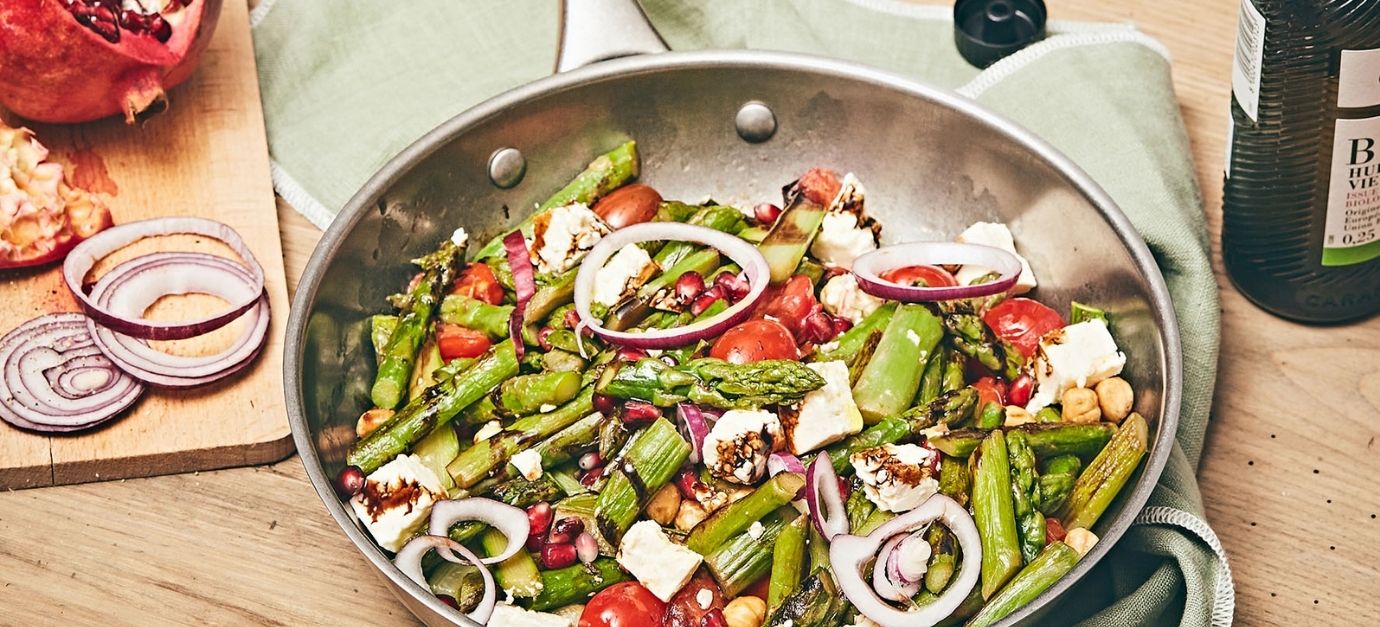 Sautéed asparagus salad with hazelnuts, feta cheese, pomegranate,…
A gourmet salad with a crunch!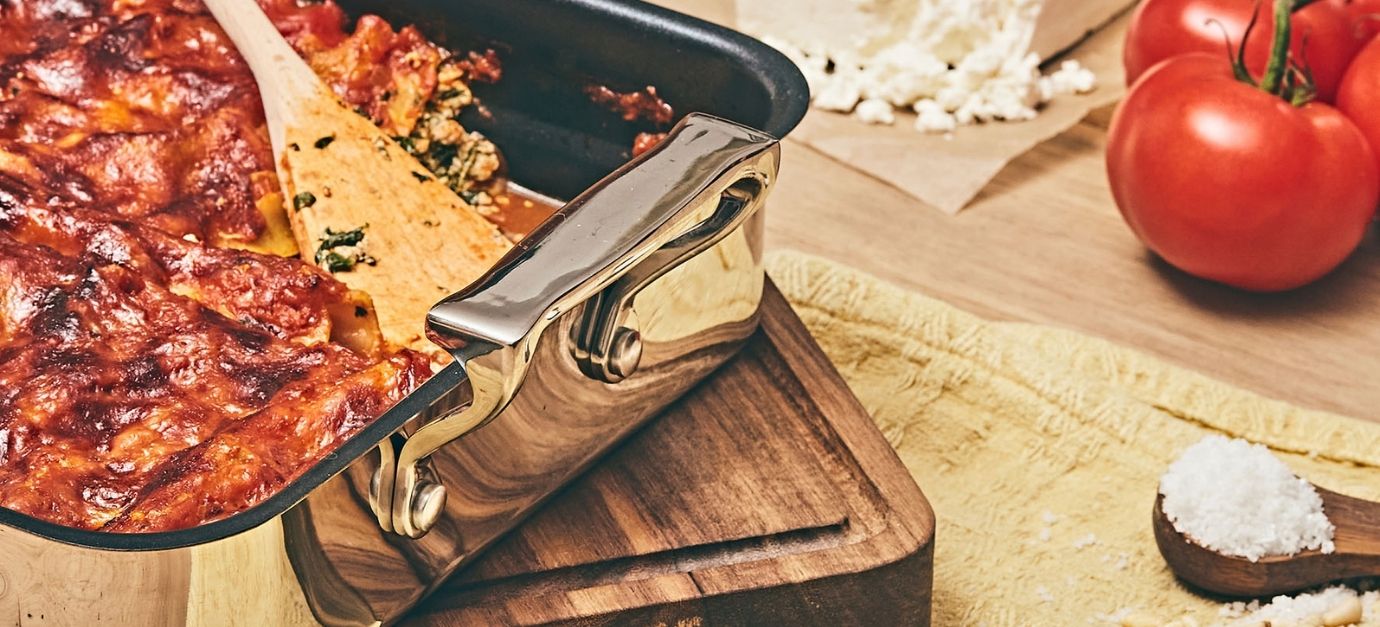 Cannelloni au gratin with veal, spinach, feta, and ricotta
The perfect recipe for cozy evenings!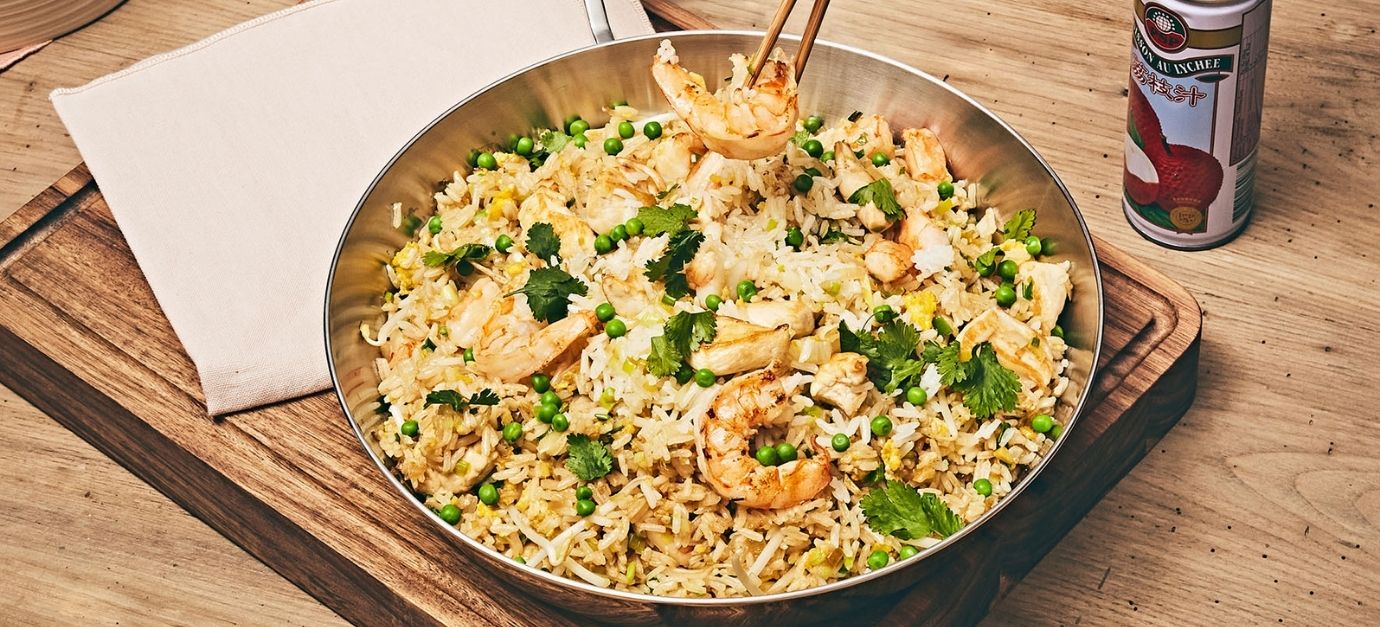 Cantonese rice with shrimp and chicken
A delicious recipe to share!