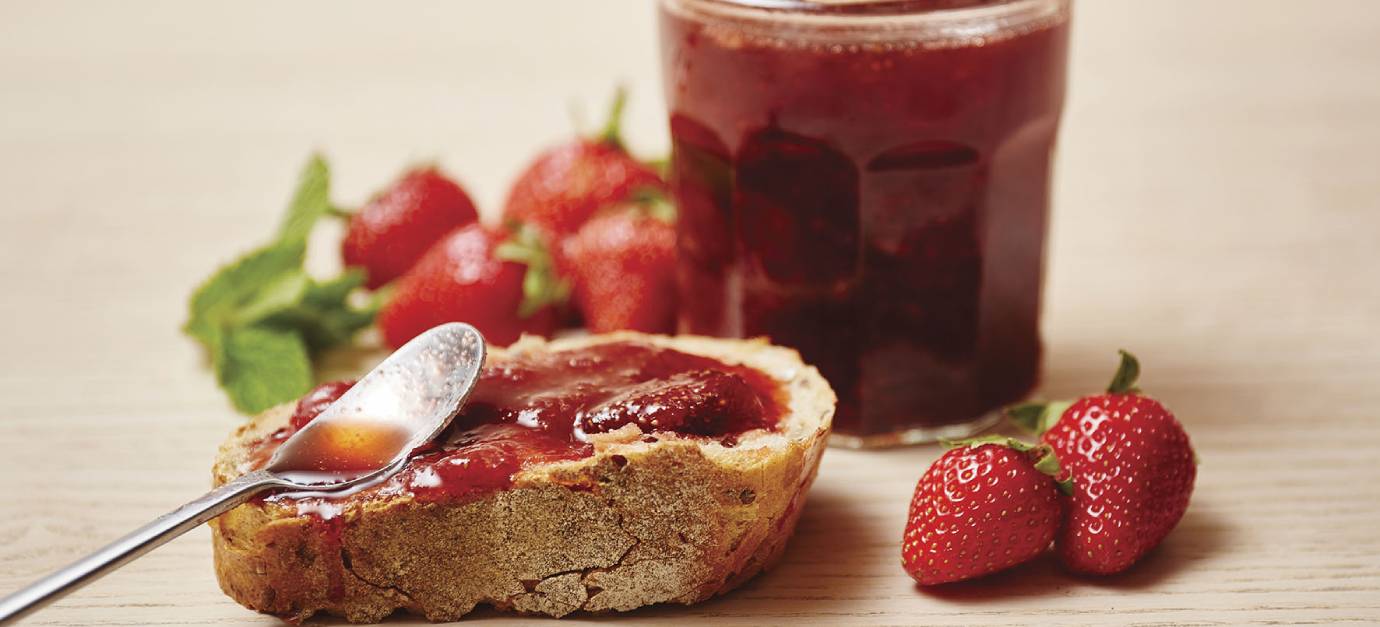 Strawberry jam
Recettes sucrées
Printemps
Été
Entre 30 minutes et 1 heure
Vegan
Difficulté facile
Faitout
Cooking time
15 to 20 minutes
Serves
4 jars (250 g (8.8 oz) each)
Method
Wash and hull the strawberries. Cut the larger ones into pieces.
Mix the sugar and pectin in a large pot. Add the water and the squeezed lemon juice.
Bring to a boil, then continue to heat the mixture to 121°C (250°F) (check with a thermometer).
Add the strawberries and cook for 15 to 20 minutes.
You may need to add a few more drops of lemon juice to ensure the pectin gels with the fruit.
Turn off the heat and place a few drops of the jam on a cold plate to make sure it is fully cooked (place a plate in the freezer for a few minutes, then spoon a small amount of jam on the plate. When tilted vertically, the jam should run really slowly).
Fill the jars to the rim, cap, and turn upside down for 5 to 10 minutes.
As the jam cools, the sugar will continue to cook and the pectin will make sure it gels with the fruit.
Ingredients
1 kg (2.2 lbs) strawberries ("Mara des Bois" variety)
800 g (4 cups) sugar (can be reduced to 500 g or 2 and 1/2 cups)
200 ml (4/5 cup) water
½ a lemon (per 3 kg or 6.6 lbs of fruit)
15 g (1/2 oz) pectin
Utensil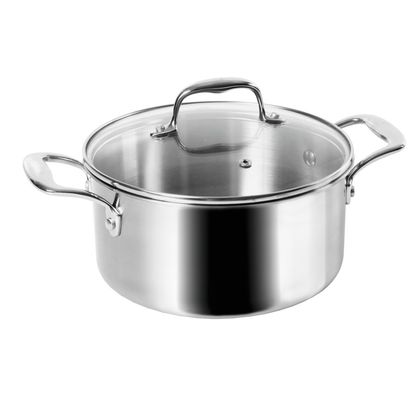 Why cook with a stockpot?
A stockpot is so versatile it can be useful in many situations, especially if you need to cook large quantities. With its two sturdy handles it's easier to carry.
Other recipes for you
Here are some recipes you might also like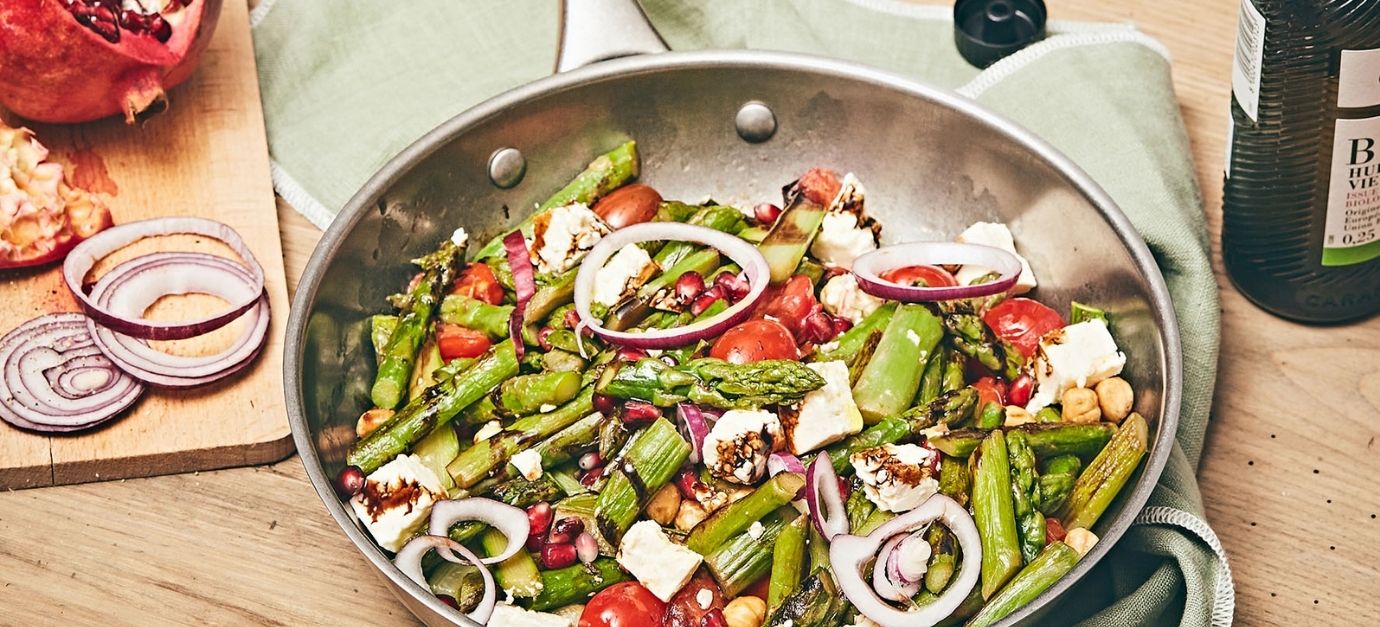 Sautéed asparagus salad with hazelnuts, feta cheese, pomegranate,…
A gourmet salad with a crunch!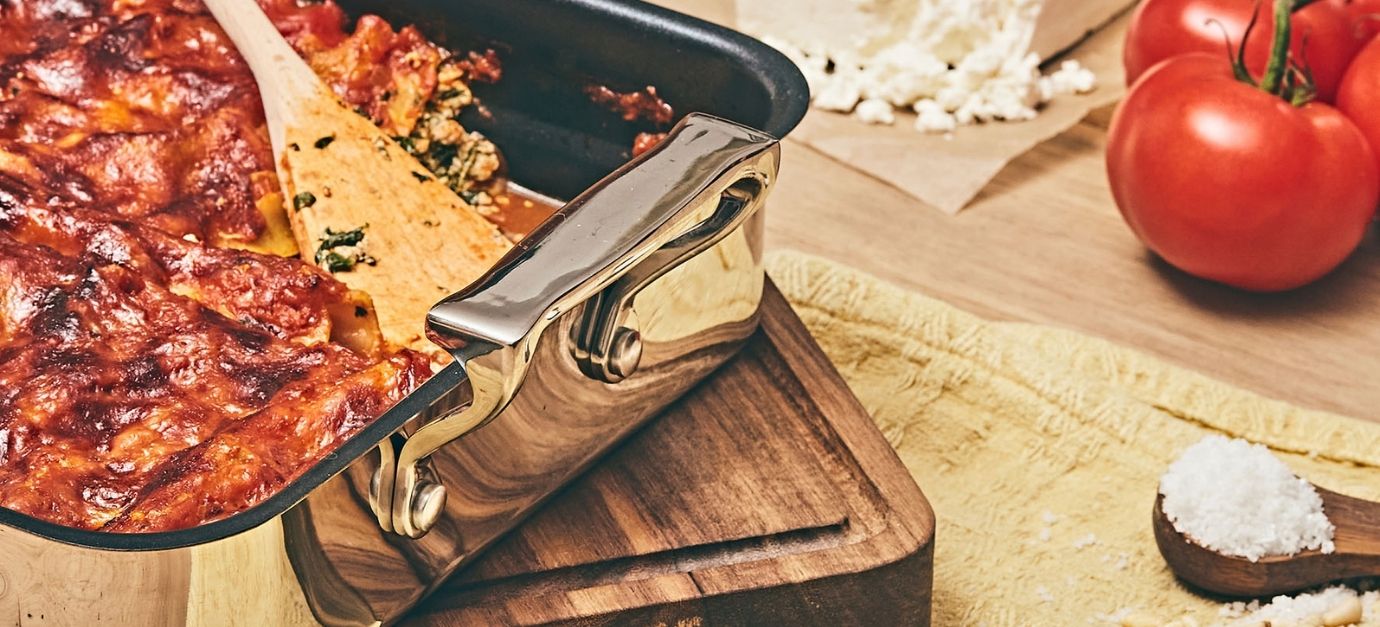 Cannelloni au gratin with veal, spinach, feta, and ricotta
The perfect recipe for cozy evenings!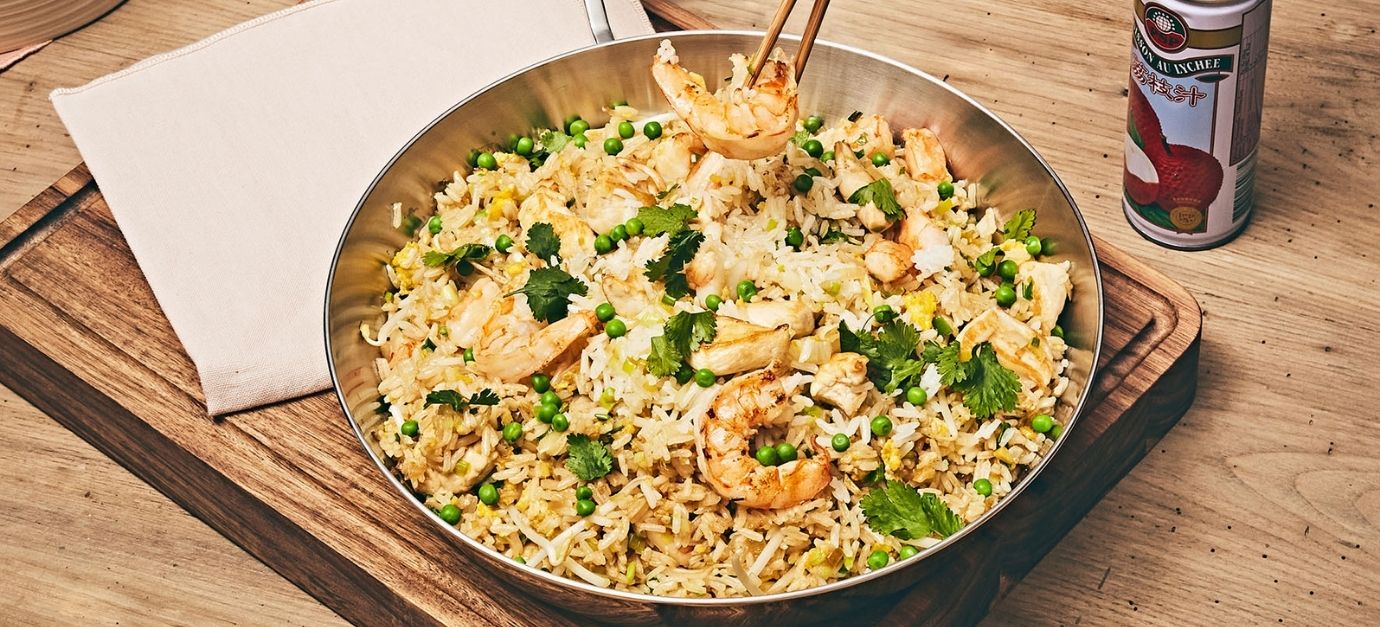 Cantonese rice with shrimp and chicken
A delicious recipe to share!