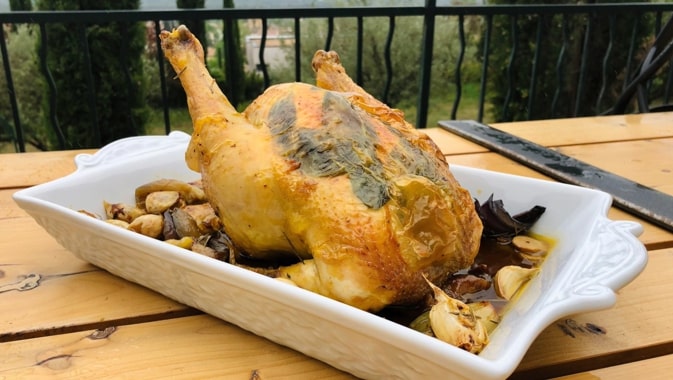 Sunday roast chicken
Savory recipes
Spring
Summer
Fall
Winter
1+ hour
Recette de Chef
Easy
Plat à four
Method
From the neck side, use your hand to separate the skin from the flesh of the chicken. Slide around ten basil leaves between the skin and the flesh.
Rub the bread slice firmly with the garlic, then let it marinate with the garlic, the milk, and 2 tablespoons of olive oil.
Stuff the chicken with the prepared heart, liver, and gizzard.
Add the marinated bread and garlic. Season with salt and pepper.
Place the chicken in an oven dish on its side and surround it with the feet, neck, wings, fat, an onion cut into 6 pieces, the whole shallots, any remaining basil, the rest of the garlic cloves with the skin on, and the sprigs of rosemary.
Drizzle with a little olive oil, add salt and pepper, then bake at 180°C (360°F) for 90 minutes.
Every 20 minutes, turn over and baste the chicken.
Transfer the oven dish to the cooktop, remove and keep aside the chicken and the rosemary, deglaze the dish with a glass of water, and let cook for 5 minutes.
Arrange the chicken on a plate and serve with the gravy and some delicious mashed potatoes.
This reciped is signed by Chef Yves Camdeborde.
Ingredients
1 free-range chicken (2 kg or 4.4 lbs) 
1 head of garlic
10 large basil leaves
1 onion
3 shallots
2 sprigs of rosemary
1 piece of baguette bread from the day before
10 cl (2/5 cup) milk
1 tbsp olive oil
Fine salt, freshly ground pepper
Utensil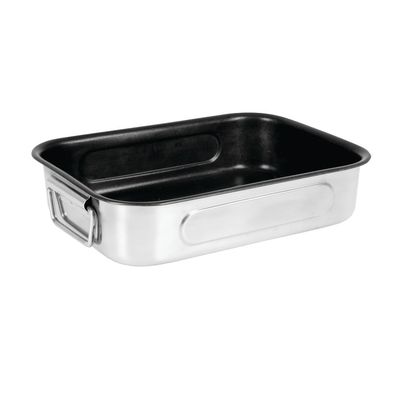 The benefits of cooking in the oven
Use an oven dish to prepare delicious roasts and vegetables au gratin as well as lovely hearty family recipes like lasagna or moussaka.
Other recipes for you
Here are some recipes you might also like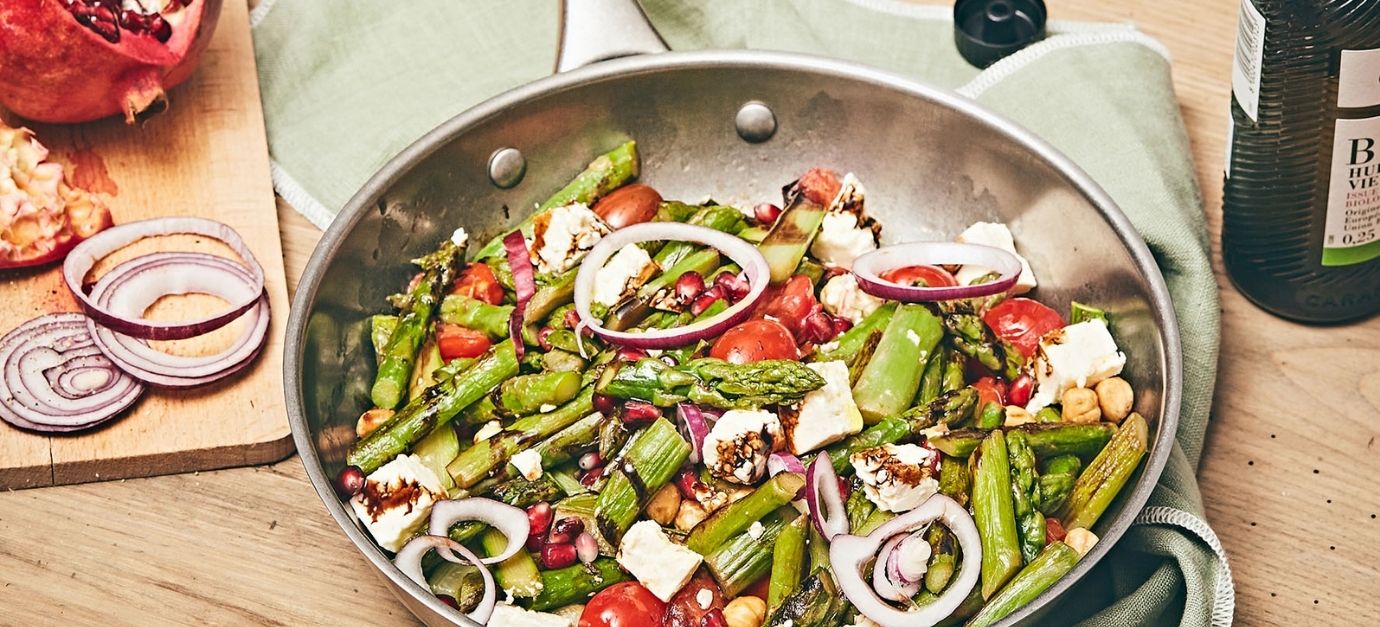 Sautéed asparagus salad with hazelnuts, feta cheese, pomegranate,…
A gourmet salad with a crunch!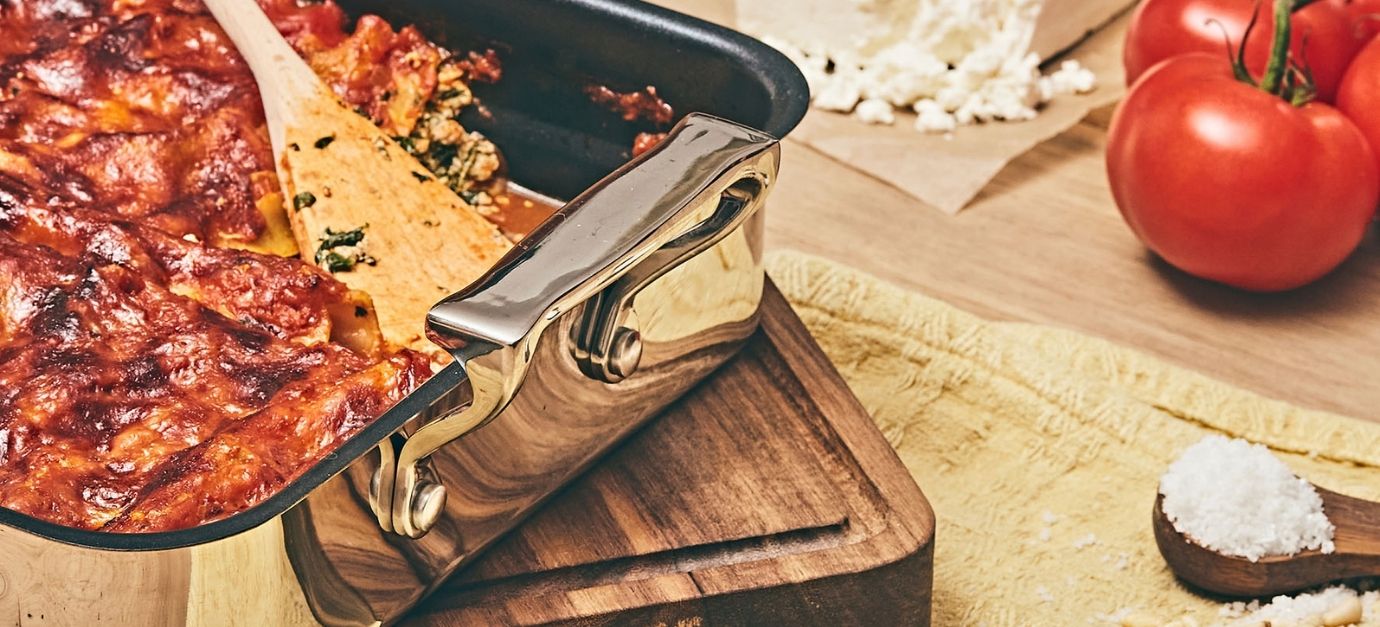 Cannelloni au gratin with veal, spinach, feta, and ricotta
The perfect recipe for cozy evenings!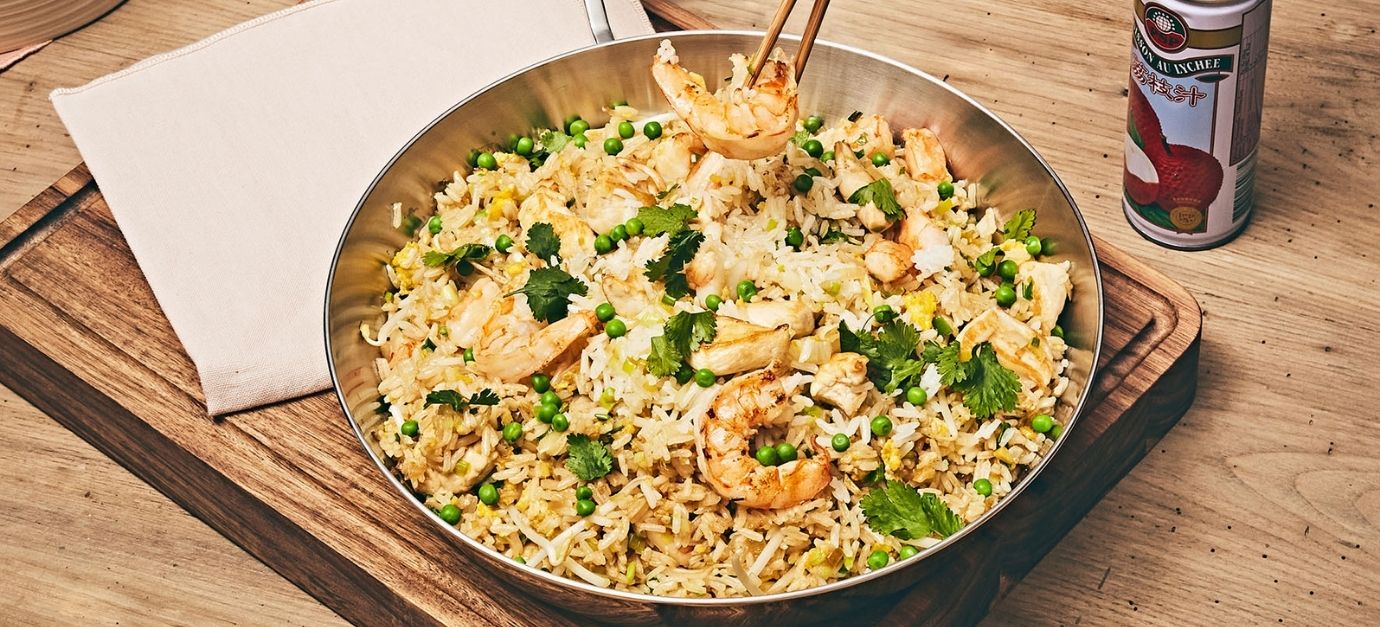 Cantonese rice with shrimp and chicken
A delicious recipe to share!